2018 Emmy nominations announced: 'Game of Thrones' and Netflix top this year's nominees
The nominations for the 70th annual Emmy Awards were announced by The Handmaid's Tale actress Samira Wiley and The Blacklist alum Ryan Eggold on Thursday morning with HBO's Game of Thrones unsurprisingly leading the way with a whopping 22 nominations.
However, while HBO has been the most nominated television network at the Emmys each and every year for the past 17 years, streaming giant Netflix stole the honor this year with 112 total nominations, beating HBO's 108 total nominations.
Trailing close behind Thrones are NBC's Saturday Night Live and HBO's Westworld with 21 nominations, while Hulu's The Handmaid's Tale came in with 20 nominations. The latter two join Thrones in the Outstanding Drama Series category, which also includes Stranger Things, This Is Us, The Crown, and The Americans.
You can check out the complete list of 2018 Emmy nominees below.
Outstanding Drama Series
Game of Thrones
The Handmaid's Tale
This Is Us
Westworld
The Americans
The Crown
Stranger Things
Outstanding Comedy
Atlanta
The Marvelous Mrs. Maisel
Black-ish
Silicon Valley
Curb Your Enthusiasm
Glow
Barry
Unbreakable Kimmy Schmidt
Outstanding Comedy Actress
Tracee Ellis Ross (Black-ish)
Rachel Brosnahan  (The Marvelous Mrs. Maisel)
Allison Janney (Mom)
Lily Tomlin (Grace and Frankie)
Pamela Adlon (Better Things)
Issa Rae (Insecure)
Outstanding Comedy Actor
Donald Glover (Atlanta)
Bill Hader (Barry)
Anthony Anderson (Black-ish)
Ted Danson (The Good Place)
William H. Macy (Shameless)
Larry David (Curb Your Enthusiasm)
Outstanding Drama Actress
Elisabeth Moss (The Handmaid's Tale)
Keri Russell (The Americans)
Evan Rachel Wood (Westworld)
Sandra Oh (Killing Eve)
Claire Foy (The Crown)
Tatiana Maslany (Orphan Black)
Outstanding Drama Actor
Sterling K. Brown (This is Us)
Justin Bateman (Ozark)
Ed Harris (Westworld)
Matthew Rhys (The Americans)
Jeffrey Wright (Westworld)
Milo Ventimiglia (This is Us)
Best Reality Program
Project Runway
RuPaul's Drag Race
The Amazing Race
Top Chef
The Voice
American Ninja Warrior
Outstanding Actor, Limited Series
Antonio Banderas (Genius: Picasso)
Darren Criss (Assassination of Gianni Versace)
Benedict Cumberbatch (Patrick Melrose)
Jeff Daniels (The Looming Tower)
John Legend (Jesus Christ Superstar)
Jesse Plemons (Black Mirror)
Outstanding Actress, Limited Series
Jessica Biel (The Sinner)
Laura Dern (The Tale)
Michelle Dockery (Godless)
Edie Falco (The Menendez Murders)
Regina King (Seven Seconds)
Sarah Paulson (American Horror Story: Cult)
Season 2 of Jordan Peele's 'Twilight Zone' will star Billy Porter, Tony Hale, and Morena Baccarin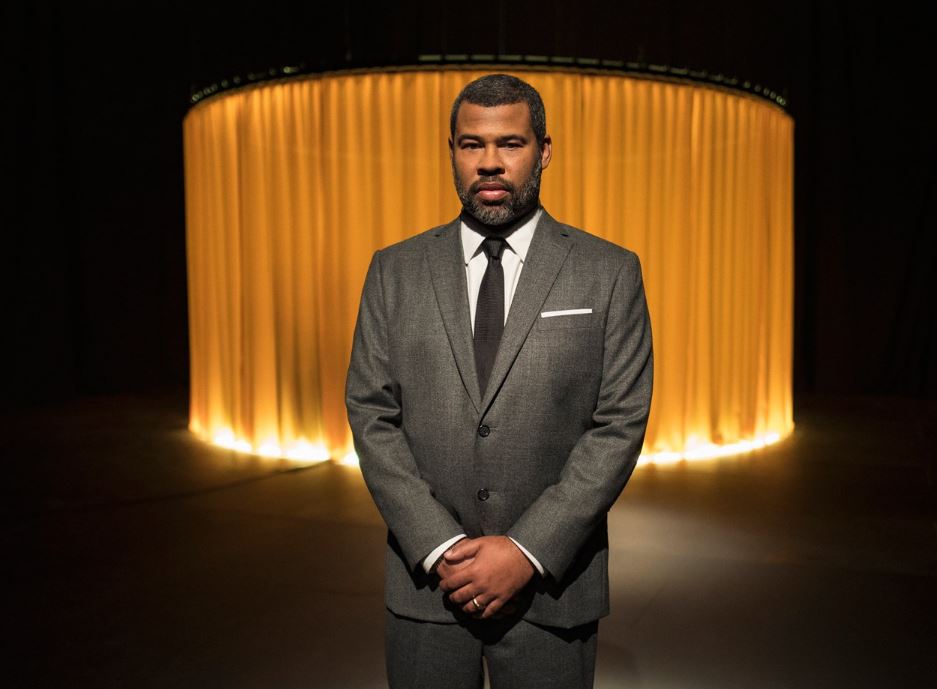 With season 2 of Jordan Peele's revival of The Twilight Zone officially on the way, CBS All Access has announced at least some of the stars that will be featured in the upcoming episodes, which will debut on the streaming service later this year.
Season 2 of The Twilight Zone will feature the likes of Pose star Billy Porter along with Tony Hale, Chris Meloni, Gillian Jacobs, Morena Baccarin, Jenna Elfman, Ethan Embry, Abbie Hern, Sophia Macy Tavi Gevinson, Joel McHale, Jimmi Simpson, and Daniel Sunjata.
Peele, who hosts and executive produces The Twilight Zone along with Simon Kinberg, also appears to have written an episode for the new season titled "Downtime," which will star Baccarin, Hale, and Colman Domingo.
Details about six of the upcoming Twilight Zone episodes can be found below.
Episode: "Downtime"
Starring Morena Baccarin, Colman Domingo and Tony Hale
Written by Jordan Peele
Episode: "The Who of You"
Starring Daniel Sunjata (Graceland), Ethan Embry (Grace and Frankie) and Billy Porter (Pose)
Written by Win Rosenfeld
Episode: "A Human Face"
Starring Jenna Elfman (Dharma & Greg), Chris Meloni (Law & Order: SVU) and Tavi Gevinson (Person to Person)
Written by Alex Rubens
Episode: "8"
Starring Joel McHale (Community)
Written by Glen Morgan
Episode: "Among the Untrodden"
Introducing Abbie Hern and Sophia Macy
Written by Heather Anne Campbell
Episode: "Meet in the Middle"
Starring Jimmi Simpson (Westworld) and Gillian Jacobs (Love)
Written by Emily C. Chang and Sara Amini
Bong Joon Ho and Adam McKay are bringing 'Parasite' to HBO in the form of a limited series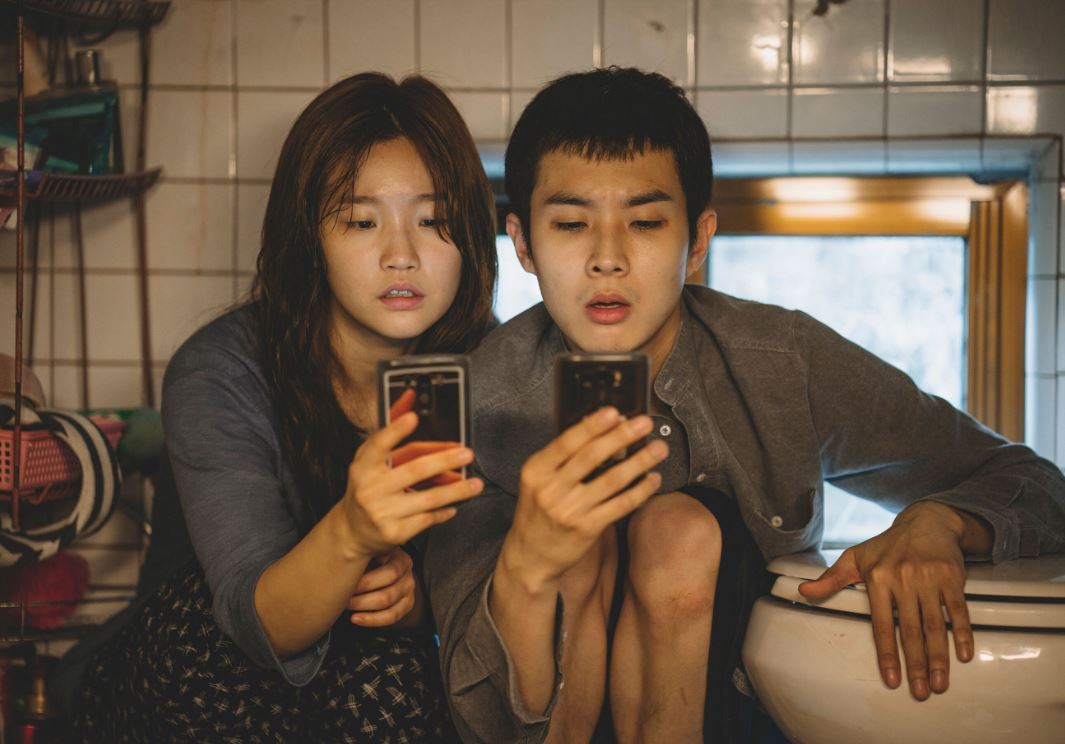 In a rather unfortunate but not particularly surprising development, THR is reporting that HBO has won an intense bidding war against Netflix to acquire the rights to adapt Bong Joon Ho's 2019 feature film Parasite into a limited series.
While details about the project are still relatively unknown, we do know that Joon Ho is attached to the series as an executive producer along with Adam McKay. Beyond that, though, it looks like specifics are being kept tightly under wraps for the time being.
Indeed, the fact that Joon Ho will be a part of the project in some capacity is promising, to say the least, but the fact Parasite can't stand alone on its own as the masterwork that it is and has to be remade for American audiences in a limited series format is pretty damn shameful.
Of course this kind of shit was inevitable the moment Parasite turned into the global, cultural phenomenon that it has become; there's certainly no doubt about that. But surely no one in their right in mind is clamoring for an English-language miniseries version of a movie that hasn't even been out in America for more than three months, right?
If that is the case, then this quote from Joon Ho at the Golden Globes is even more relevant now than it was before: "Once you overcome the one-inch tall barrier of subtitles, you will be introduced to so many more amazing films."
Netflix's 'Locke & Key' trailer reveals the long-awaited adaptation of the graphic novels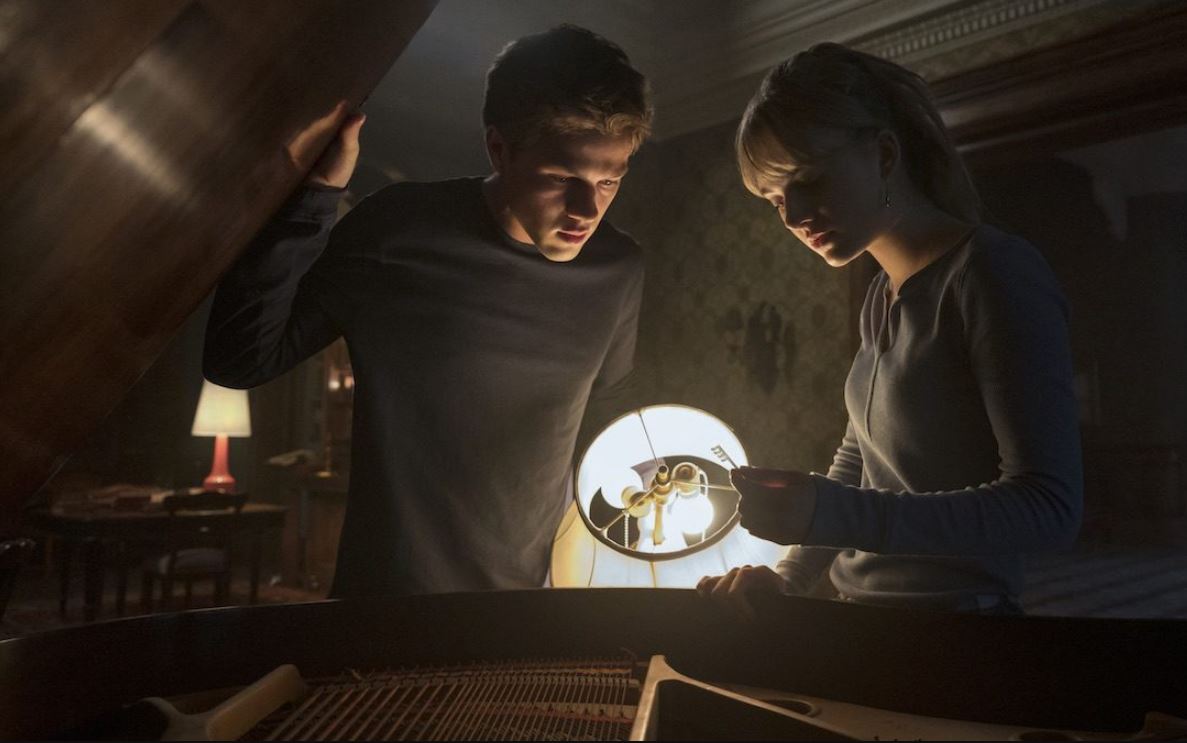 The streaming wars will only be getting more intense in 2020 and Netflix really appears to be stepping up their game heading into the first quarter of the new year as evidenced by all of the trailers they've released today, including this one for the first season of Locke & Key.
Based on the best-selling graphic novels by Joe Hill, Locke & Key follows three siblings who move to their ancestral home following the death (OK, murder) of their father and discover a set of magical keys that grant them with a wide array of powers and abilities.
Little do the siblings know, however, that a sinister, demonic entity occupies their home as well and is deadset on taking the keys for itself and will stop at nothing to obtain them.
Carlton Cuse, Aron Eli Coleite, and Meredith Averill developed the series, which stars Jackson Robert Scott, Connor Jessup, Emilia Jones, Sherri Saum, Griffin Gluck, and Darby Stanchfield.
As someone with little to no knowledge about the source material, I think this looks pretty great! The synopsis sounds intriguing enough and the whole visual aesthetic of the show is right in my wheelhouse; consider me sold.
Locke & Key hits Netflix on February 7.