IFP unveils its nominees for the 2019 Gotham Awards as awards season begins to ramp up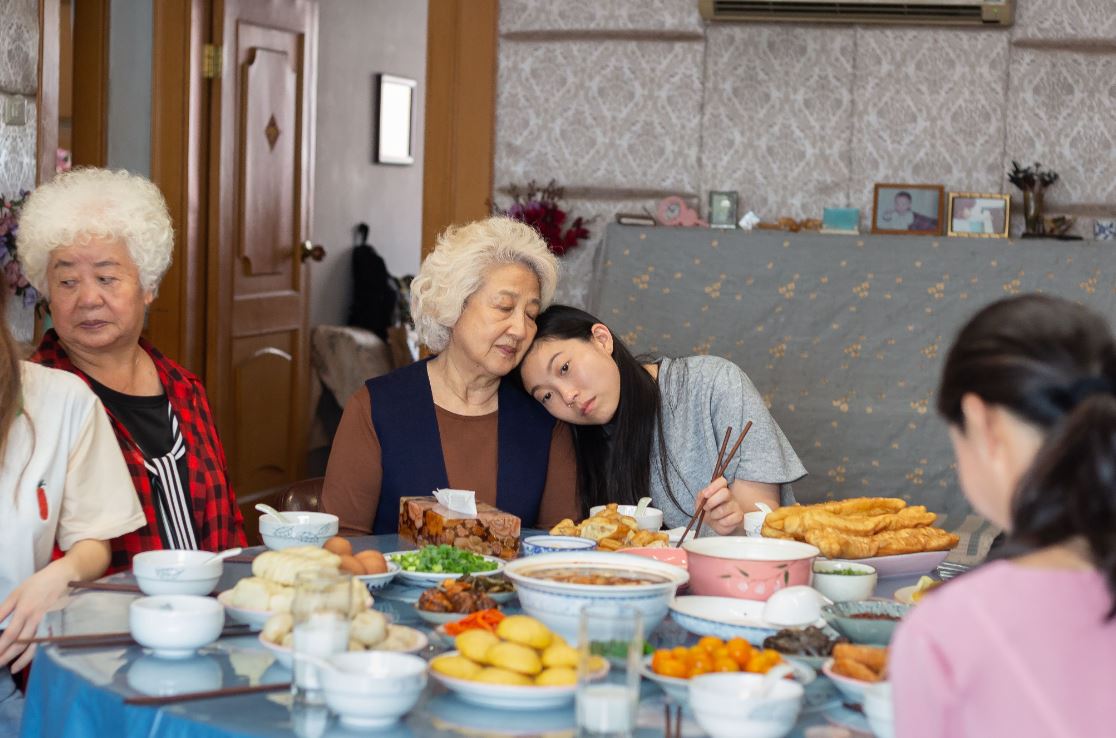 The Independent Filmmaker Project announced Thursday the nominees for the 29th annual IFP Gotham Awards, with Lulu Wang's The Farewell, Noah Baumbach's Marriage Story, Joe Talbot's The Last Black Man in San Francisco, and the Safdie brothers' Uncut Gems receiving the most nominations.
"We congratulate the 2019 IFP Gotham Award nominees and are excited to recognize these artists on December 2nd here in New York, a city known for its great tradition of independent storytelling. This year has been filled with brilliant performances and dynamic work across film and television and we look forward to celebrating these achievements together," said Jeffrey Sharp, executive director of IFP.
In addition to the competitive awards, IFP will hand out Gotham Tributes to actors Laura Dern and Sam Rockwell, director Ava DuVernay, and the Gotham Industry Tribute to FilmNation CEO Glen Basner, as was previously announced earlier this year.
The IFP Gotham Awards ceremony will be held on Monday, December 2 at Cipriani Wall Street in New York City.
The 2019 IFP Gotham Award nominations are as follows:
Best Feature
The Farewell
Lulu Wang, director; Daniele Melia, Marc Turtletaub, Peter Saraf, Andrew Miano, Chris Weitz, Jane Zheng, Lulu Wang, Anita Gou, producers (A24)
Hustlers
Lorene Scafaria, director; Jessica Elbaum, Elaine Goldsmith-Thomas, Jennifer Lopez, Benny Medina, Will Ferrell, Adam McKay, producers (STXfilms)
Marriage Story
Noah Baumbach, director; Noah Baumbach, David Heyman, producers (Netflix)
Uncut Gems
Josh Safdie, Benny Safdie, directors; Scott Rudin, Eli Bush, Sebastian Bear McClard, producers (A24)
Waves
Trey Edward Shults, director; James Wilson, Kevin Turen, Trey Edward Shults, producers (A24)
Best Documentary
American Factory
Steven Bognar, Julia Reichert, directors; Steven Bognar, Julia Reichert, Jeff Reichert, Julie Parker Benello, producers (Netflix)
Apollo 11
Todd Douglas Miller, director; Todd Douglas Miller, Thomas Baxley Petersen, Evan Krauss, producers (NEON and CNN Films)
The Edge of Democracy
Petra Costa, director; Petra Costa, Tiago Pavan, Joanna Natasegara, Shane Boris, producers (Netflix)
Midnight Traveler
Hassan Fazili, director; Emelie Mahdavian, Su Kim, producers (Oscilloscope Laboratories)
One Child Nation
Nanfu Wang, Jialing Zhang, directors; Nanfu Wang, Jialing Zhang, Christoph Jörg, Julie Goldman, Christopher Clements, Carolyn Hepburn, producers (Amazon Studios)
Bingham Ray Breakthrough Director Award
Laure De Clermont-Tonnerre for The Mustang (Focus Features)
Kent Jones for Diane (IFC Films)
Joe Talbot for The Last Black Man in San Francisco (A24)
Olivia Wilde for Booksmart (United Artists Releasing)
Phillip Youmans for Burning Cane (ARRAY Releasing)
Best Screenplay
The Farewell, Lulu Wang (A24)
High Flying Bird, Tarell Alvin McCraney (Netflix)
The Last Black Man in San Francisco, Jimmie Fails, Joe Talbot, Rob Richert (A24)
Marriage Story, Noah Baumbach (Netflix)
Midsommar, Ari Aster (A24)
Best Actor
Willem Dafoe in The Lighthouse (A24)
Adam Driver in Marriage Story (Netflix)
Aldis Hodge in Clemency (NEON)
André Holland in High Flying Bird (Netflix)
Adam Sandler in Uncut Gems (A24)
Best Actress
Awkwafina in The Farewell (A24)
Elisabeth Moss in Her Smell (Gunpowder & Sky)
Mary Kay Place in Diane (IFC Films)
Florence Pugh in Midsommar (A24)
Alfre Woodard in Clemency (NEON)
Breakthrough Actor
Julia Fox in Uncut Gems (A24)
Aisling Franciosi in The Nightingale (IFC Films)
Chris Galust in Give Me Liberty (Music Box Films)
Noah Jupe in Honey Boy (Amazon Studios)
Jonathan Majors in The Last Black Man in San Francisco (A24)
Taylor Russell in Waves (A24
Breakthrough Series – Long Format (over 40 minutes)
Chernobyl, Craig Mazin, creator; Craig Mazin, Carolyn Strauss, Jane Featherstone, executive producers (HBO)
David Makes Man, Tarell Alvin McCraney, creator; Mike Kelley, Melissa Loy, Tarell Alvin McCraney, Denitria Harris-Lawrence, Michael B. Jordan, Oprah Winfrey, executive producers (OWN: Oprah Winfrey Network)
My Brilliant Friend, Saverio Costanzo, creator; Domenico Procacci, Mario Gianani, Guido De Laurentiis, Elena Recchia, Jennifer Schuur, Paolo Sorrentino, executive producers (HBO)
Unbelievable, Susannah Grant, Sarah Timberman, Carl Beverly, Lisa Cholodenko, Ayelet Waldman & Michael Chabon, Katie Couric, Richard Tofel, Neil Barsky, Robyn Semien, Marie, executive producers (Netflix)
When They See Us, Ava DuVernay, creator; Jeff Skoll, Jonathan King, Jane Rosenthal, Robert De Niro, Berry Welsh, Oprah Winfrey, Ava DuVernay, executive producers (Netflix)
Breakthrough Series – Short Format (under 40 minutes)
PEN15, Maya Erskine, Anna Konkle, Sam Zvibleman, creators; Anna Konkle, Sam Zvibleman, Debbie Liebling, Gabe Liedman, Marc Provissiero, Brooke Pobjoy, Andy Samberg, Jorma Taccone, Akiva Schaffer, Becky Sloviter, Shelley Zimmerman, Brin Lukens, Jordan Levin, executive producers (Hulu)
Ramy, Ramy Youssef, Ari Katcher, Ryan Welch, creators; Ramy Youssef, Jerrod Carmichael, Ravi Nandan, Bridget Bedard, Ari Katcher, Ryan Welch, executive producers (Hulu)
Russian Doll, Natasha Lyonne, Leslye Headland, Amy Poehler, creators; Natasha Lyonne, Leslye Headland, Amy Poehler, Dave Becky, Tony Hernandez, Lilly Burns, Allison Silverman, executive producers (Netflix)
Tuca & Bertie, Lisa Hanawalt, creator; Lisa Hanawalt, Raphael Bob-Waksberg, Noel Bright, Steven A. Cohen, Tiffany Haddish, Ali Wong, executive producers (Netflix)
Undone, Kate Purdy, Raphael Bob-Waksberg, creators; Kate Purdy, Raphael Bob-Waksberg, Noel Bright, Steven A. Cohen, Tommy Pallotta, executive producers (Amazon Prime Video)
Nicolas Cage to play Nicolas Cage in meta drama 'The Unbearable Weight of Massive Talent'
In a rather extremely unexpected development, Lionsgate is close to nearing a deal to acquire the rights to The Unbearable Weight of Massive Talent, a film that will find Nicolas Cage playing none other than Nicolas Cage, according to The Hollywood Reporter.
The film, written by Tom Gormican and Kevin Etten, centers on a fictionalized version of Cage who "is desperate to get a role in a new Tarantino movie while also dealing with a strained relationship with his teenage daughter."
The plot only gets more bizarre from there, however, as Cage "is also under a mountain of debt and finds himself forced to make an appearance at the birthday party of a Mexican billionaire, who happens to be a fan of Cage's work."
It isn't long, though, before Cage finds out that the billionaire "is actually a drug cartel kingpin who has kidnapped the daughter of a Mexican presidential nominee," and that he will need to go undercover for the United States government to gather intelligence.
Gormican and Etten's script reportedly features references to Cage classics such as Face-Off, Leaving Las Vegas, and Gone in 60 Seconds, and is tonally similar to JCVD starring John Claude Van Damme and Get Shorty starring John Travolta.
Cage is currently in talks to join the meta movie project, which has Gromican attached to direct and Kevin Turen to produce along with Cage and Mike Nilon.
Taika Waititi's 'Next Goal Wins' rounds out its cast as production gets underway in Hawaii
Fox Searchlight announced Wednesday that it has acquired worldwide rights to Next Goal Wins, writer-director Taika Waititi's follow-up to his World War II satire Jojo Rabbit, which opened in theaters last month.
Production is currently underway in Honolulu, Hawaii on the film, which stars Michael Fassbender and Elisabeth Moss and tells the story of the American Samoa soccer team, who suffered the most devastating loss in World Cup history, losing to Australia 31-0 in 2001. With the 2014 World Cup approaching, the team recruits a down on his luck, maverick coach (Fassbender) to help turn their fate around.
In addition to Fassbender and Moss, the film's cast also includes the likes of Oscar Kightley, Beulah Koale, Lehi Falepapalangi, Uli Latukefu, Rachel House, and Kaimana in their debut role.
"I've just started production on my next film Next Goal Wins," Waititi said in a statement. "We have such an amazing cast and crew behind this film, and I'm stoked to be partnering once again with the lovely people at Fox Searchlight Pictures."
Waititi wrote the script for Next Goal Wins along with Iain Morris, based on the 2014 documentary of the same name. Jonathan Cavendish, Garrett Basch, and Waititi are producers, with Andy Serkis, Will Tennant, and Kathryn Dean executive producing.
"Taika is an incredible talent and master at bringing honesty and humanity to the surface in any story. We are thrilled to be working with him again on such an extraordinary true story of perseverance in the face of defeat. He has brought together a terrific group of actors, craftspeople and sports players to bring this unique story to life," said Matthew Greenfield and David Greenbaum, presidents of production at Fox Searchlight.
Ben Affleck struggles with alcohol addiction, recovery in Gavin O'Connor's 'The Way Back' trailer
Warner Bros. has released the first trailer for The Way Back, which finds director Gavin O'Connor reuniting with his The Accountant star Ben Affleck for what appears to be a heavier sort of sports drama that explores alcohol addiction and recovery.
Affleck stars here as Jack Cunningham, a one-time high school sports prodigy whose life is spiraling downward due to the alcoholism that cost him his marriage and any hope for a better life for himself.
However, Jack's opportunity for a better life eventually comes when he's asked to go back to his alma mater to coach the basketball team, which has been underperforming and desperately needs new leadership in order to succeed this season.
Slowly but surely, the team starts to get their act together and manages to start winning some games, proving Jack's ability to coach, but whether that's enough to help him cope with his addiction and set him on the road to redemption remains to be seen.
Brad Ingelsby scripted the film, which is produced by O'Connor along with Gordon Gray, Jennifer Todd, and Ravi Mehta. Al Madrigal, Michaela Watkins, Janina Gavankar, and Glynn Turman also star alongside Affleck.
The Way Back opens in theaters March 6, 2020.