Brad Pitt's space drama 'Ad Astra' to premiere in competition at the 2019 Venice Film Festival
James Gray's Ad Astra, Todd Phillips' Joker, Noah Baumbach's Marriage Story, and Steven Soderbergh's The Laundromat are among the dozens of highly anticipated films that are set to compete at the 2019 Venice Film Festival, which unveiled its line-up early Thursday morning.
This year's festival, which kicks off August 28, boasts an impressive out of competition slate as well, including David Michôd's Shakespeare adaptation The King starring Timothée Chalamet and Robert Pattinson and Benedict Andrew's Seberg starring Kristen Stewart as actress Jean Seberg.
Interestingly enough, though, festival director Alberto Barbera seems to be making little to no effort to make up for the criticism he received last year for including only a single female director in the competition slate, as only two films directed by women will be competing this year: Haifaa Al-Mansour's The Perfect Candidate and Shannon Murphy's Babyteeth.
To make matters even more controversial, Venice has opted to give one of its competition slots to accused child rapist Roman Polanski's new film J'accuse, which chronicles the true story of the Dreyfus affair — a case where a Jewish French army captain was unjustly convicted of treason in the 1890s.
Polanski, who was expelled from the Academy of Motion Picture Arts and Sciences last year along with disgraced comedian Bill Cosby, fled the United States to France in 1978 after admitting to drugging and raping a 13-year-old girl the previous year.
The complete line-up for the 2019 Venice Film Festival is below:
VENEZIA 76 COMPETITION
The Truth, dir: Hirokazu Kore-eda
The Perfect Candidate, Haifaa Al Mansour
About Endlessness, dir: Roy Andersson
Wasp Network, dir: Olivier Assayas
Marriage Story, dir: Noah Baumbach
Guest Of Honor, dir: Atom Egoyan
Ad Astra, dir: James Gray
A Herdade, dir: Tiago Guedes
Gloria Mundi, dir: Robert Guediguian
Waiting For The Barbarians, dir: Ciro Guerra
Ema, dir: Pablo Larrain
Saturday Fiction, dir: Lou Ye
Martin Eden, dir: Pietro Marcello
La Mafia Non E Piu Quella Di Una Volta, dir: Franco Maresco
The Painted Bird, dir: Vaclav Marhoul
The Mayor Of Rione Sanita, dir: Mario Martone
Babyteeth, dir: Shannon Murphy
Joker, dir: Todd Phillips
J'Accuse, dir: Roman Polanski
The Laundromat, dir: Steven Soderbergh
No. 7 Cherry Lane, dir: Yonfan
OUT OF COMPETITION – FICTION
Seberg, dir: Benedict Andrews
Vivere, dir: Francesco Archibugi
The Burnt Orange Heresy, dir: Giuseppe Capotondi
The King, dir: David Michod
Adults In The Room, dir: Costa Gavras
Mosul, dir: Matthew Michael Carnahan
Tutto Il Mio Folle Amore, dir: Gabriele Salvatores
OUT OF COMPETITION – SPECIAL SCREENINGS
No One Left Behind, dir: Guillermo Arriaga
Electric Swan, dir: Konstantina Kotzamani
Irreversible – Integral Verson, dir: Gaspar Noe
ZeroZeroZero, dir: Stefano Sollima
The New Pope, dir: Paolo Sorrentino
Never Just A Dream: Stanley Kubrick And Eyes Wide Shut, dir: Matt Wells
Eyes Wide Shut, dir: Stanley Kubrick
OUT OF COMPETITION – NON-FICTION
Woman, dirs.: Yann Arthus-Bertrand, Anastasia Mikova
Roger Waters Us + Them, dir: Sean Evans, Roger Waters
I Diari Di Angela – Noi Due Cineaste. Capitolo Secondo, dirs: Yervant Gianikian, Angela Ricci Lucchi
Citizen K, dir: Alex Gibney
Citizen Rosi, dirs: Didi Gnocchi, Carolina Rosi
The Kingmaker, dir: Lauren Greenfield
State Funeral, dir: Sergei Loznitsa
Collective, dir: Alexander Nanau
45 Seconds Of Laughter, dir: Tim Robbins
Il Pianeta In Mare, dir: Andrea Segre
HORIZONS
Zumiriki, dir: Osker Alegria
Blanco En Blanco, dir: Theo Court
Mes Jours De Gloire, dir: Antoine De Bary
Pelican Blood, dir: Katrin Gebbe
Un Fils, dir: Mehdi M Barsaoui
Nevia, dir: Nunzia De Stefano
Moffie, dir: Oliver Hermanus
Hava, Maryam, Ayesha, dir: Sahraa Karimi
Rialto, dir: Peter Mackie Burns
The Criminal Man, dir: Dmitry Mamuliya
Revenir, dir: Jessica Palud
Giants Being Lonely, dir: Grear Patterson
Verdict, dir: Raymund Ribay Gutierrez
Balloon, dir: Pema Tseden
Just 6.5, dir: Saeed Roustaee
Shadow Of Water, dir: Sanal Kumar
Sole, dir: Carlo Sironi
Atlantis, dir: Valentyn Vasyanovych
Madre, dir: Rodrigo Sorogoyen
SPECIAL EVENT
Goodbye Dragon Inn, dir: Tsai Ming-Liang
SCONFINI
Effeto Domino, dir: Alessandro Rossetto
Once More Unto The Breach, dirs: Federico Ferrone, Michele Manzolini
The Scarecrows, dir: Nouri Bouzid
Chiara Ferragni – Unposted, dir: Elisa Amoruso
VENICE CLASSICS
The Incredible Shrinking Man, dir: Jack Arnold
The Grim Reaper, dir: Bernardo Bertolucci
The Spider's Strategem, dir: Bernardo Bertolucci
The Criminal Life Of Archibaldo De La Cruz, dir: Luis Bunuel
The Crossing Of The Rhine, dir: André Cayette
Maria Zef, dir Vittorio Cottafavi
Crash, dir: David Cronenberg
Francisca, dir: Manoeul De Oliveira
The House Is Black, dir: Forough Farrokhzad
The White Sheik, dir: Federico Fellini
Current, dir: Istvan Gaal
The Hills Of Marlik, dir: Ebrahim Golestan
Death Of A Bureaucrat, dir: Tomas Gutierrez Alea
Out Of The Blue, dir: Dennis Hopper
Ecstasy, dir: Gustav Machaty
Mauri, dir: Merata Mita
Pigeon Shoot, dir: Giuliano Montaldo
New York, New York, dir: Martin Scorsese
The Red Snowball Tree, dir: Vasiliy Shukshin
Way Of A Gaucho, dir: Jacques Tourneur
VENICE VIRTUAL REALITY (In competition – Interactive)
These Sleepless Nights, dir: Gabo Arora
Loveseat, dir: Kiira Benzing
Glimpse (Preview), dirs: Benjamin Cleary, Michael O'Connor
Porton Down, dir: Callum Cooper
Bodyless, dir: Hsin-Chien Huang
Pagan Peak VR, dirs: Ioulia Isserlis, Max Sacker
A Life In Flowers, dir: Armando Kirwin
The Line, dir: Ricardo Laganaro
Inori, dir: Miwa Komatsu
Cosmos Within Us, dir: Tupac Martir
Doctor Who The Edge Of Time, dir: Marcus Moresby
Britannia VR: Out Of Your Mind, dir: Kim-Leigh Pontin
Downloaded, dir: Ollie Rankin
The Key, dir: Celine Tricart
VENICE VIRTUAL REALITY (In competition – Linear)
Battle Hymn, dir: Yair Agmon
Battlescar – Punk Was Invented By Girls, dirs: Martin Allais, Nico Casavecchia
Daughters Of Chibok, dir: Joel Benson
Only the Mountain Remains (5×1 Project), dir: Chiang Wei Liang
Ghost In The Shell: Ghost Chaser, dir: Hirokai Higashi
Passenger, dirs: Isobel Knowles, Van Sowerwine
The Waiting Room VR, dir: Victoria Mappleback
Black Bag, dir: Qing Shao
VR Free, dir: Milad Tangshir
Gloomy Eyes, dirs: Tereso Jorge, Fernando Maldonado
O [5×1 Project], dir: Qiu Yang
Ex Anima Experience, dirs: Pierre Zandrowicz, Bartabas
BIENNALE COLLEGE CINEMA
The End Of Love, dir: Keren Ben Rafael
Lessons Of Love, dir: Chiara Campara
This Is Not A Burial, It's A Resurrection, dir: Jeremiah Lemonhang Mosese
Matt Damon is reteaming with his 'Ford v Ferrari' director James Mangold for 'The Force'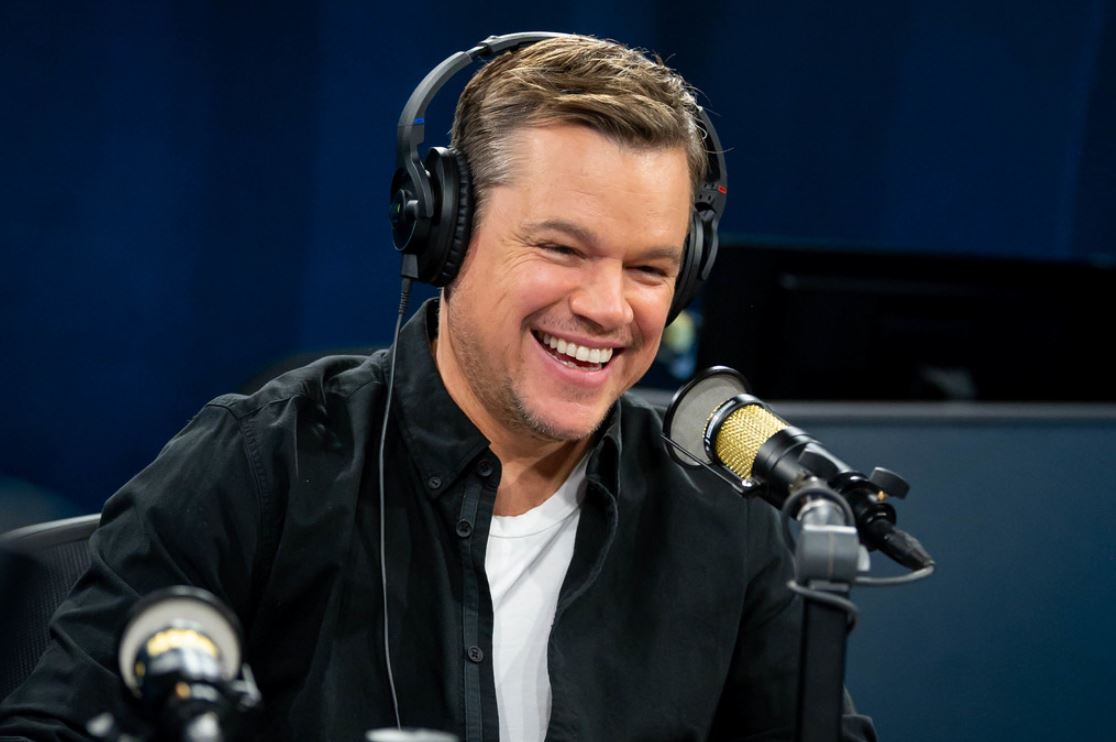 Nearly 14 years after starring in Martin Scorsese's brilliant Infernal Affairs remake The Departed, Matt Damon is set to head back into crooked cop movie territory with his Ford v Ferrari director James Mangold.
According to Deadline, Damon is attached to play the lead role of Denny Malone in Mangold's adaptation of Don Winslow's 2017 best-selling novel The Force, which is a pretty damn good read if you haven't gotten around to it yet.
In the book, Malone — a highly decorated NYPD detective sergeant — is the dirtiest of dirty cops, having stolen millions of dollars worth of cash and narcotics in the wake of one of the biggest heroin busts in the history of New York City.
Little does Malone know, though, that the feds are hot on his tail "and he must walk the thin line between betraying his brothers and partners, the job, his family and the woman he loves, trying to survive, body and soul, while the city teeters on the brink of a racial conflagration that could destroy them all," as the book's official synopsis puts it.
David Mamet wrote and turned in the first draft of the script for The Force in 2017, but Mangold is currently in the middle of a rewrite with his Logan collaborator Scott Frank, so I suppose we'll see how that turns out.
Production begins on Guillermo del Toro's 'Nightmare Alley' starring Bradley Cooper, Cate Blanchett
Production is officially underway on Guillermo del Toro's star-studded new project Nightmare Alley, which features one hell of an ensemble cast that includes the likes of Bradley Cooper and Cate Blanchett in the leading roles.
An adaptation of William Lindsay Gresham's novel of the same name, Nightmare Alley follows Stanton "Stan" Carlisle (Cooper), a young and ambitious con man who teams up with a female psychiatrist (Blanchett) for a mentalist act, only to realize that she's even more corrupt than he is.
Rooney Mara, Toni Collette, Willem Dafoe, David Strathairn, Jim Beaver, and Mark Povinelli round out the film's cast, with del Toro alumni such as Ron Perlman and Richard Jenkins also said to be in talks to join.
Leonardo DiCaprio was initially supposed to play Cooper's role but was forced to bow out earlier this year as production on Nightmare Alley would've conflicted with that of Martin Scorsese's Killers of the Flower Moon, which stars DiCaprio alongside Robert De Niro and is expected to begin shooting in the spring.
No word yet on when Searchlight Pictures plans on releasing Nightmare Alley, but stay tuned for more info on that.
Excited to start shooting today on our new adventure NIGHTMARE ALLEY with @RealGDT and many of our regular gang. pic.twitter.com/lzPHhXpppI
— J. Miles Dale (@milofx1) January 21, 2020
Phoenix: Warner Bros. invites you to an advance screening of Cathy Yan's 'Birds of Prey'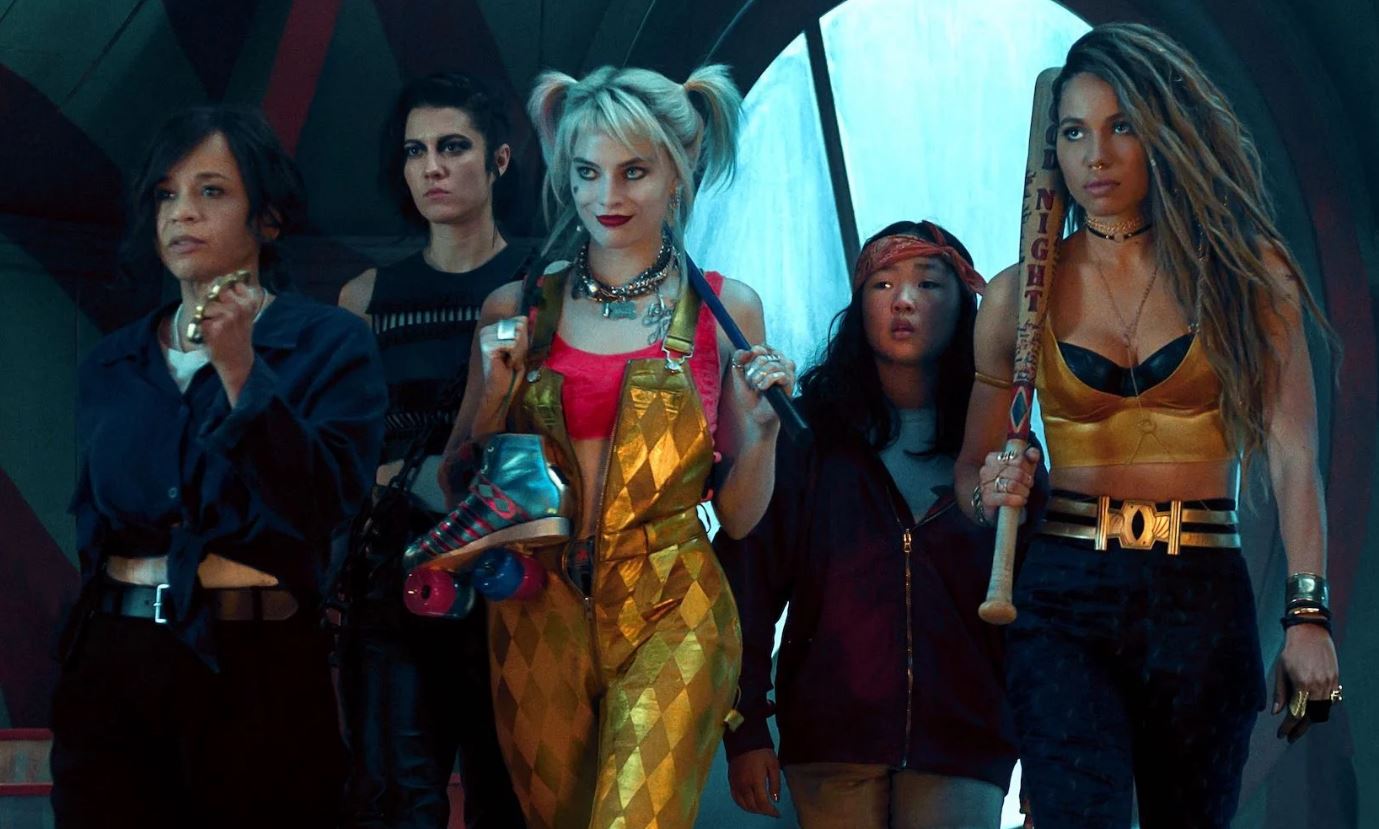 Warner Bros. will release Birds of Prey on February 7 and it's giving Silver Screen Beat readers in Phoenix a chance to attend an advance screening of the film before it officially opens in theaters.
Our readers in Phoenix can click on this link right now to enter to free passes — good for you and one guest — to attend an advance screening of Birds of Prey happening at Harkins Arizona Mills IMAX on Wednesday, February 5 at 7:00 p.m.
Winners for this contest will be selected and notified on Monday, February 3 via email. Good luck! Below is the official trailer for Birds of Prey as well as some additional details about the film.
Directed by: Cathy Yan
Cast: Margot Robbie, Mary Elizabeth Winstead, Jurnee Smollett-Bell, Rosie Perez, and Ewan McGregor
Opens: Friday, February 7
Rating: R for strong violence and language throughout, and some sexual and drug material
Synopsis: Birds of Prey (And the Fantabulous Emancipation of One Harley Quinn) is a twisted tale told by Harley herself, as only Harley can tell it. When Gotham's most nefariously narcissistic villain, Roman Sionis, and his zealous right-hand, Zsasz, put a target on a young girl named Cass, the city is turned upside down looking for her. Harley, Huntress, Black Canary, and Renee Montoya's paths collide, and the unlikely foursome have no choice but to team up to take Roman down.