A24 leads 2020 Film Independent Spirit Awards nominees with a whopping 18 nominations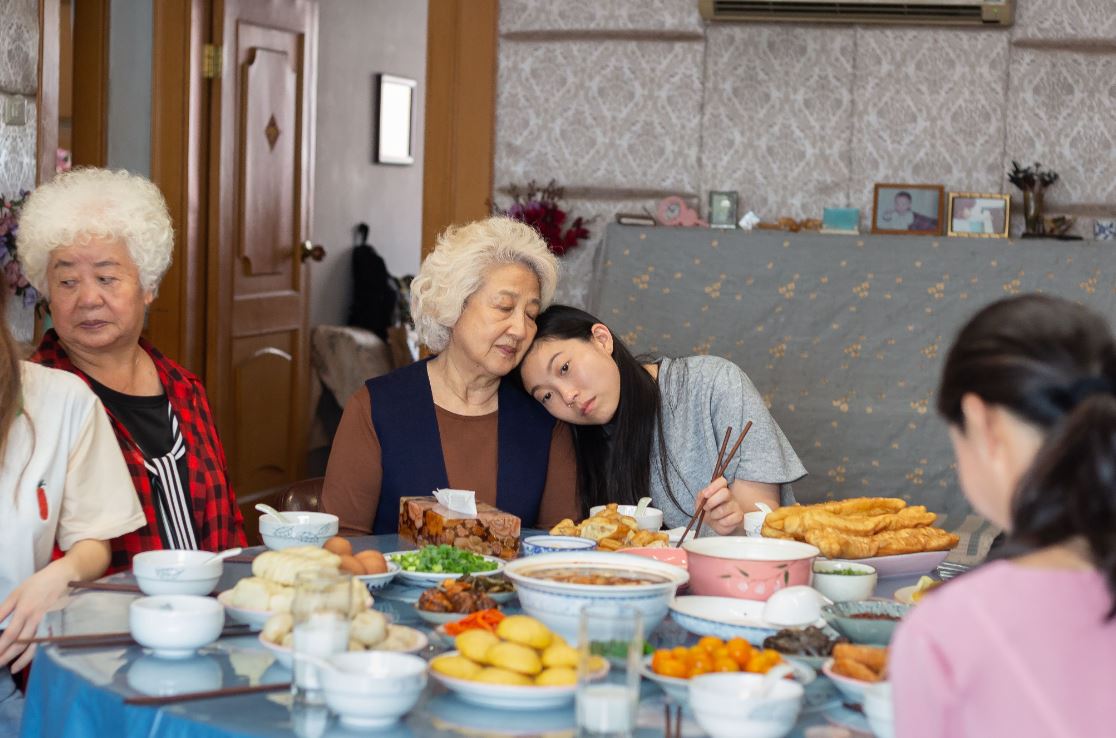 The nominations for the 2020 Film Independent Spirit Awards were announced Monday with A24 leading the nominees, picking up a whopping 18 nods for titles such as The Farewell, The Last Black Man in San Francisco, The Lighthouse, and Uncut Gems.
"The Film Independent Spirit Awards celebrate the best films of the year – films characterized by creative independence and original, provocative subject matter, as well as diversity, innovation and uniqueness of vision," said Film Independent president Josh Welsh.
The nominees for Best Feature include A Hidden Life, Clemency, The Farewell, Uncut Gems, and Marriage Story, which was also selected to receive the Robert Altman Award for director, casting director, and ensemble cast.
"At a time when the film business is undergoing such change and challenges, it's important to loudly celebrate the work itself – the films! – and to recognize 2019 as a year of bold, audacious and accomplished filmmaking," Welsh added. "That's what the Spirit Awards are all about."
The 2020 Film Independent Spirit Awards will be handed out Saturday, February 8 during a ceremony that will air live on IFC at 2:00 p.m. PT / 5:00 p.m. ET. The complete list of nominees is as follows:
BEST FEATURE (Award given to the producer. Executive Producers are not awarded.)
A Hidden Life
Producers: Elisabeth Bentley, Dario Bergesio, Grant Hill, Josh Jeter
Clemency
Producers: Timur Bekbosunov, Julian Cautherley, Bronwyn Cornelius, Peter Wong
The Farewell
Producers: Anita Gou, Daniele Melia, Andrew Miano, Peter Saraf, Marc Turtletaub, Lulu Wang, Chris Weitz, Jane Zheng
Marriage Story
Producers: Noah Baumbach, David Heyman
Uncut Gems
Producers: Eli Bush, Sebastian Bear-McClard, Scott Rudin
BEST FIRST FEATURE (Award given to the director and producer)
Booksmart
Director: Olivia Wilde
Producers: Chelsea Barnard, David Distenfeld, Jessica Elbaum, Megan Ellison, Katie Silberman
The Climb
Director/Producer: Michael Angelo Covino
Producers: Noah Lang, Kyle Marvin
Diane
Director: Kent Jones
Producers: Luca Borghese, Ben Howe, Caroline Kaplan, Oren Moverman
The Last Black Man in San Francisco
Director/Producer: Joe Talbot
Producers: Dede Gardner, Jeremy Kleiner, Khaliah Neal, Christina Oh
The Mustang
Director: Laure de Clermont-Tonnerre
Producer: Ilan Goldman
See You Yesterday
Director: Stefon Bristol
Producer: Spike Lee
JOHN CASSAVETES AWARD – Given to the best feature made for under $500,000 (Award given to the writer, director and producer. Executive Producers are not awarded.)
Burning Cane
Writer/Director/Producer: Phillip Youmans
Producers: Ojo Akinlana, Jakob Johnson, Karen Kaia Livers, Mose Mayer, Wendell Pierce, Isaac Webb, Cassandra Youmans
Colewell
Writer/Director: Tom Quinn
Producers: Joshua Blum, Alexandra Byer, Craig Shilowich, Matthew Thurm
Give Me Liberty
Writer/Director/Producer: Kirill Mikhanovsky
Writer/Producer: Alice Austen
Producers: Val Abel, Wally Hall, Michael Manasseri, George Rush, Sergey Shtern
Premature
Writer/Director/Producer: Rashaad Ernesto Green
Writer: Zora Howard
Producer: Darren Dean, Joy Ganes
Wild Nights With Emily
Writer/Director/Producer: Madeleine Olnek
Producers: Anna Margarita Albelo, Casper Andreas, Max Rifkind-Barron
BEST DIRECTOR
Alma Har'el
Honey Boy
Lorene Scafaria
Hustlers
Julius Onah
Luce
Robert Eggers
The Lighthouse
Benny Safdie, Josh Safdie
Uncut Gems
BEST SCREENPLAY
Noah Baumbach
Marriage Story
Jason Begue, Shawn Snyder
To Dust
Ronald Bronstein, Benny Safdie, Josh Safdie
Uncut Gems
Chinonye Chukwu
Clemency
Tarell Alvin McCraney
High Flying Bird
BEST FIRST SCREENPLAY
Fredrica Bailey, Stefon Bristol
See You Yesterday
Hannah Bos, Paul Thureen
Driveways
Bridget Savage Cole, Danielle Krudy
Blow the Man Down
Jocelyn DeBoer, Dawn Luebbe
Greener Grass
James Montague, Craig W. Sanger
The Vast of Night
BEST CINEMATOGRAPHY
Todd Banhazl
Hustlers
Jarin Blaschke
The Lighthouse
Natasha Braier
Honey Boy
Chananun Chotrungroj
The Third Wife
Pawel Pogorzelski
Midsommar
BEST EDITING
Julie Béziau
The Third Wife
Ronald Bronstein, Benny Safdie
Uncut Gems
Tyler L. Cook
Sword of Trust
Louise Ford
The Lighthouse
Kirill Mikhanovsky
Give Me Liberty
BEST FEMALE LEAD
Karen Allen
Colewell
Hong Chau
Driveways
Elisabeth Moss
Her Smell
Mary Kay Place
Diane
Alfre Woodard
Clemency
Renée Zellweger
Judy
BEST MALE LEAD
Chris Galust
Give Me Liberty
Kelvin Harrison Jr.
Luce
Robert Pattinson
The Lighthouse
Matthias Schoenaerts
The Mustang
Adam Sandler
Uncut Gems
BEST SUPPORTING FEMALE
Jennifer Lopez
Hustlers
Taylor Russell
Waves
Lauren "Lolo" Spencer
Give Me Liberty
Octavia Spencer
Luce
Zhao Shuzhen
The Farewell
BEST SUPPORTING MALE
Willem Dafoe
The Lighthouse
Noah Jupe
Honey Boy
Shia LaBeouf
Honey Boy
Jonathan Majors
The Last Black Man in San Francisco
Wendell Pierce
Burning Cane
ROBERT ALTMAN AWARD – Given to one film's director, casting director and ensemble cast
Marriage Story
Director: Noah Baumbach
Casting Directors: Douglas Aibel, Francine Maisler
Ensemble Cast: Alan Alda, Laura Dern, Adam Driver, Julie Hagerty, Scarlett Johansson,
Ray Liotta, Azhy Robertson, Merritt Wever
BEST DOCUMENTARY (Award given to the director and producer)
American Factory
Director/Producer: Steven Bognar & Julia Reichert
Producers: Julie Parker Benello, Jeff Reichert
Apollo 11
Director/Producer: Todd Douglas Miller
Producers: Evan Krauss, Thomas Baxley Petersen
For Sama
Director: Edward Watts
Director/Producer: Waad al-Kateab
Honeyland
Director: Tamara Kotevska
Director/Producer: Ljubo Stefanov
Producer: Atanas Georgiev
Island of the Hungry Ghosts
Director/Producer: Gabrielle Brady
Producers: Gizem Acarla, Samm Haillay, Alex Kelly, Alexander Wadouh
BEST INTERNATIONAL FILM (Award given to the director)
Invisible Life
Brazil
Director: Karim Aïnouz
Les Misérables
France
Director: Ladj Ly
Parasite
South Korea
Director: Bong Joon-Ho
Portrait of a Lady on Fire
France
Director: Céline Sciamma
Retablo
Peru
Director: Álvaro Delgado-Aparicio L.
The Souvenir
United Kingdom
Director: Joanna Hogg
BONNIE AWARD – Bonnie Tiburzi Caputo joined American Airlines in 1973 at age 24, becoming the first female pilot to fly for a major U.S. airline. In her honor, the third Bonnie Award will recognize a mid-career female director with a $50,000 unrestricted grant, sponsored by American Airlines.
Marielle Heller
Kelly Reichardt
Lulu Wang
PRODUCERS AWARD – The 23rd annual Producers Award honors emerging producers who, despite highly limited resources, demonstrate the creativity, tenacity and vision required to produce quality, independent films. The award includes a $25,000 unrestricted grant.
Mollye Asher
Krista Parris
Ryan Zacarias
SOMEONE TO WATCH AWARD – The 26th annual Someone to Watch Award recognizes a talented filmmaker of singular vision who has not yet received appropriate recognition. The award includes a $25,000 unrestricted grant.
Rashaad Ernesto Green
Director of Premature
Ash Mayfair
Director of The Third Wife
Joe Talbot
Director of The Last Black Man in San Francisco
TRUER THAN FICTION AWARD – The 25th annual Truer Than Fiction Award is presented to an emerging director of non-fiction features who has not yet received significant recognition. The award includes a $25,000 unrestricted grant.
Khalik Allah
Director of Black Mother
Davy Rothbart
Director of 17 Blocks
Nadia Shihab
Director of Jaddoland
Erick Stoll & Chase Whiteside
Director of América
Matt Damon is reteaming with his 'Ford v Ferrari' director James Mangold for 'The Force'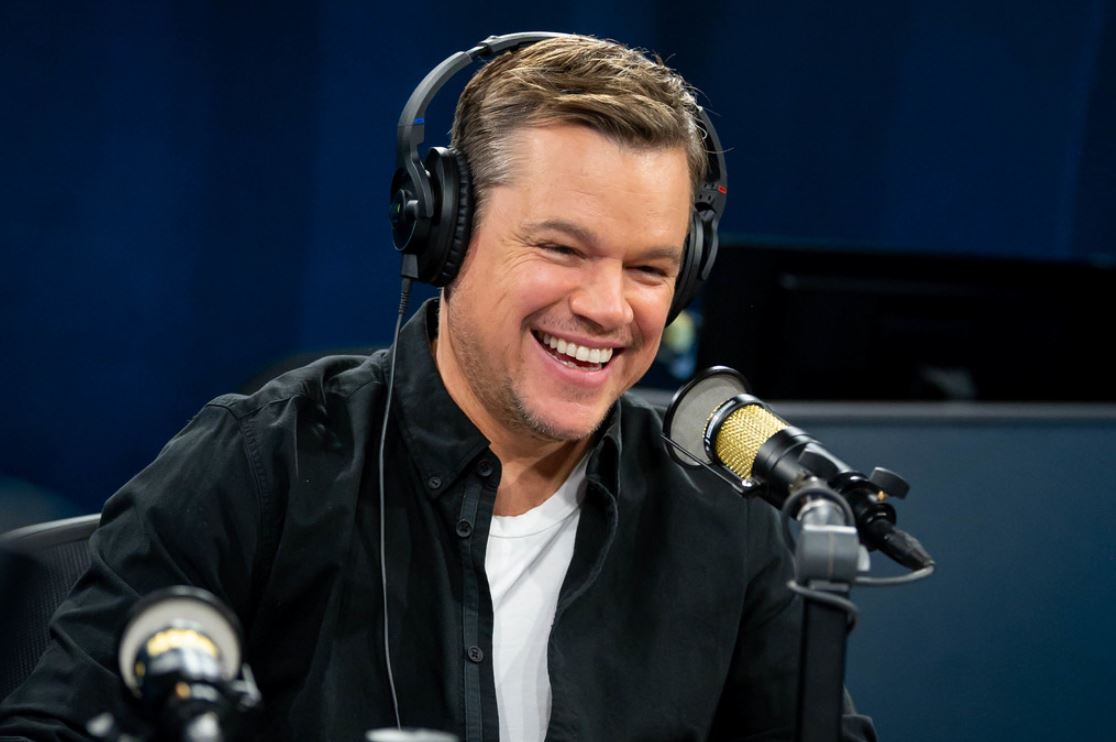 Nearly 14 years after starring in Martin Scorsese's brilliant Infernal Affairs remake The Departed, Matt Damon is set to head back into crooked cop movie territory with his Ford v Ferrari director James Mangold.
According to Deadline, Damon is attached to play the lead role of Denny Malone in Mangold's adaptation of Don Winslow's 2017 best-selling novel The Force, which is a pretty damn good read if you haven't gotten around to it yet.
In the book, Malone — a highly decorated NYPD detective sergeant — is the dirtiest of dirty cops, having stolen millions of dollars worth of cash and narcotics in the wake of one of the biggest heroin busts in the history of New York City.
Little does Malone know, though, that the feds are hot on his tail "and he must walk the thin line between betraying his brothers and partners, the job, his family and the woman he loves, trying to survive, body and soul, while the city teeters on the brink of a racial conflagration that could destroy them all," as the book's official synopsis puts it.
David Mamet wrote and turned in the first draft of the script for The Force in 2017, but Mangold is currently in the middle of a rewrite with his Logan collaborator Scott Frank, so I suppose we'll see how that turns out.
Production begins on Guillermo del Toro's 'Nightmare Alley' starring Bradley Cooper, Cate Blanchett
Production is officially underway on Guillermo del Toro's star-studded new project Nightmare Alley, which features one hell of an ensemble cast that includes the likes of Bradley Cooper and Cate Blanchett in the leading roles.
An adaptation of William Lindsay Gresham's novel of the same name, Nightmare Alley follows Stanton "Stan" Carlisle (Cooper), a young and ambitious con man who teams up with a female psychiatrist (Blanchett) for a mentalist act, only to realize that she's even more corrupt than he is.
Rooney Mara, Toni Collette, Willem Dafoe, David Strathairn, Jim Beaver, and Mark Povinelli round out the film's cast, with del Toro alumni such as Ron Perlman and Richard Jenkins also said to be in talks to join.
Leonardo DiCaprio was initially supposed to play Cooper's role but was forced to bow out earlier this year as production on Nightmare Alley would've conflicted with that of Martin Scorsese's Killers of the Flower Moon, which stars DiCaprio alongside Robert De Niro and is expected to begin shooting in the spring.
No word yet on when Searchlight Pictures plans on releasing Nightmare Alley, but stay tuned for more info on that.
Excited to start shooting today on our new adventure NIGHTMARE ALLEY with @RealGDT and many of our regular gang. pic.twitter.com/lzPHhXpppI
— J. Miles Dale (@milofx1) January 21, 2020
Phoenix: Warner Bros. invites you to an advance screening of Cathy Yan's 'Birds of Prey'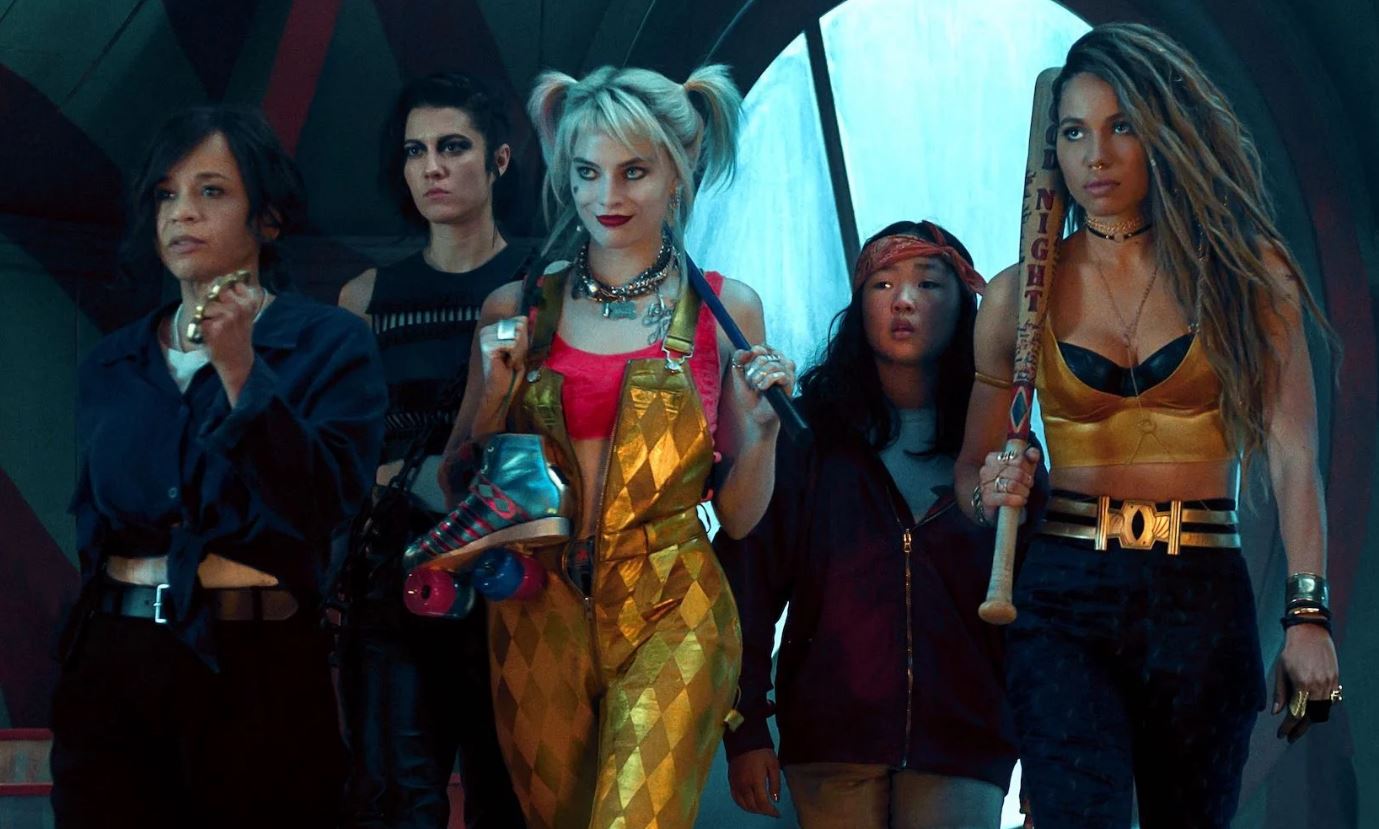 Warner Bros. will release Birds of Prey on February 7 and it's giving Silver Screen Beat readers in Phoenix a chance to attend an advance screening of the film before it officially opens in theaters.
Our readers in Phoenix can click on this link right now to enter to free passes — good for you and one guest — to attend an advance screening of Birds of Prey happening at Harkins Arizona Mills IMAX on Wednesday, February 5 at 7:00 p.m.
Winners for this contest will be selected and notified on Monday, February 3 via email. Good luck! Below is the official trailer for Birds of Prey as well as some additional details about the film.
Directed by: Cathy Yan
Cast: Margot Robbie, Mary Elizabeth Winstead, Jurnee Smollett-Bell, Rosie Perez, and Ewan McGregor
Opens: Friday, February 7
Rating: R for strong violence and language throughout, and some sexual and drug material
Synopsis: Birds of Prey (And the Fantabulous Emancipation of One Harley Quinn) is a twisted tale told by Harley herself, as only Harley can tell it. When Gotham's most nefariously narcissistic villain, Roman Sionis, and his zealous right-hand, Zsasz, put a target on a young girl named Cass, the city is turned upside down looking for her. Harley, Huntress, Black Canary, and Renee Montoya's paths collide, and the unlikely foursome have no choice but to team up to take Roman down.