Yes, the MPAA has indeed given Denis Villeneuve's 'Blade Runner 2049' an R-rating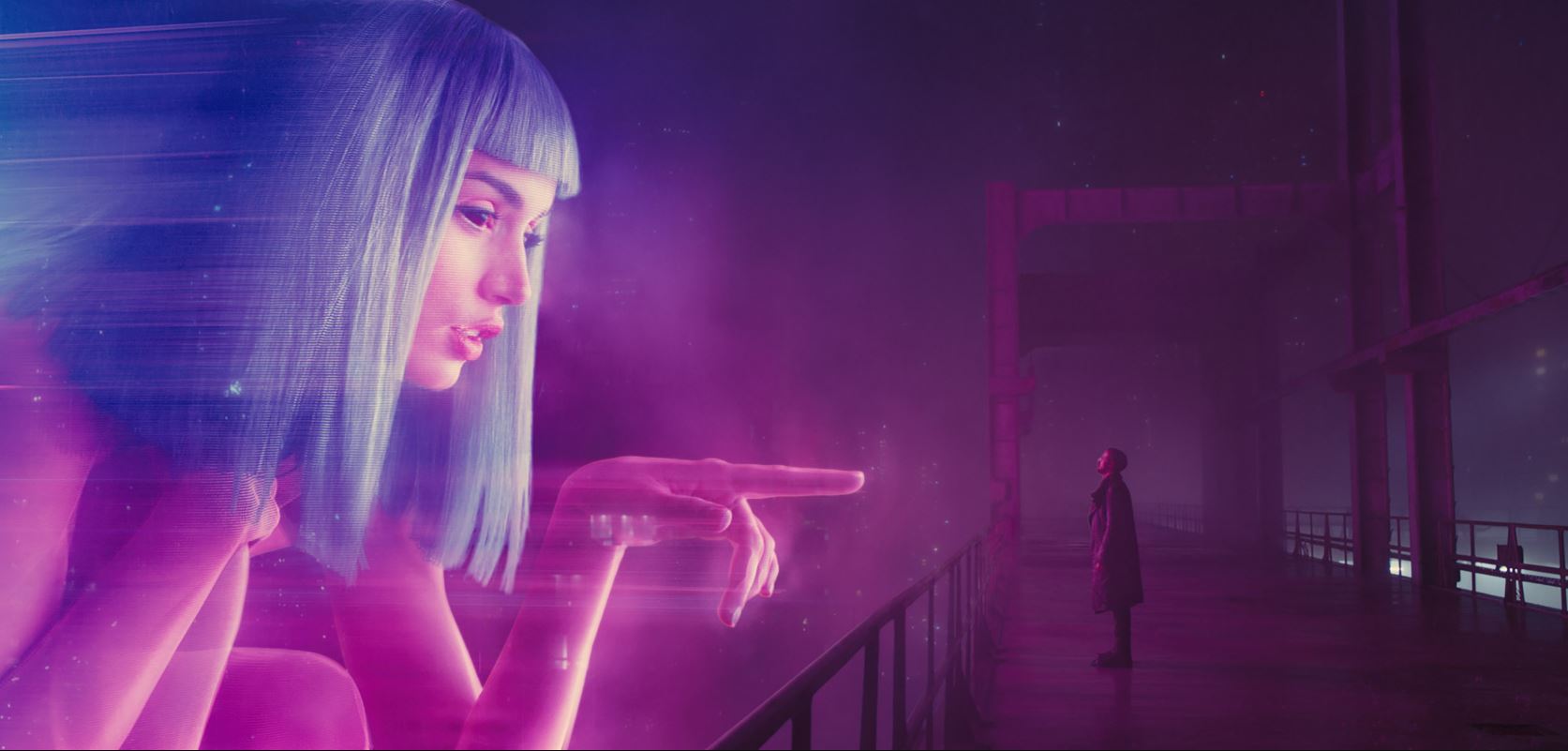 Denis Villeneuve's long-awaited sequel to Ridley Scott's sci-fi classic Blade Runner, appropriately titled Blade Runner 2049, will open in theaters in just two months time, and now we've finally learned the Motion Picture Association of America has rated the upcoming film starring Ryan Gosling and Harrison Ford.
According to a bulletin posted by the MPAA earlier today, Blade Runner 2049 has been given an R-rating for what is described as "violence, some sexuality, nudity, and language," which shouldn't come as too big of a surprise to fans of the original considering that it was also given the same rating in 1982.
While the Blade Runner sequel has been shrouded in secrecy since it first entered development at Alcon Entertainment in 2011, we do know that it takes place thirty years after the events of the original and follows a new blade runner, LAPD Officer K (Gosling), as he unearths a long-buried secret that has the power to plunge what's left of society into complete and utter chaos, which ultimately leads him to cross paths with former blade runner Rick Deckard (Ford).
Villeneuve has enlisted top-tier talent to help him bring Blade Runner 2049 to life including legendary cinematographer Roger Deakins and composer Jóhann Jóhannsson, who we recently learned will be getting a helping hand from Hans Zimmer and Benjamin Wallfisch. In other words, even if this film doesn't turn out to be that great, at least it will look and sound pretty fucking nice.
Blade Runner 2049 hits theaters on October 6, 2017.
Daniel Kaluuya, Lakeith Stanfield in talks to star in drama about Black Panther Party leader
Daniel Kaluuya and Lakeith Stanfield, who both starred in Jordan Peele's psychological thriller Get Out in 2017, are set to reunite for the upcoming film Jesus Was My Homeboy, a historical drama detailing the controversial death of Black Panther Party leader Fred Hampton.
The film, which is being produced by Black Panther director Ryan Coogler and Charles King, will reportedly "follow the rise and untimely demise of Hampton as seen through O'Neal's eyes," according to Deadline.
Shaka King is directing and producing Jesus Was My Homeboy, working from a script he co-wrote along with Will Berson.
Kaluuya is in talks to play Hampton, while play Stanfield is in talks to play William O'Neal, a federal government informant who infiltrated the Black Panthers and provided authorities with key details about Hampton the layout of Hampton's apartment.
Hampton and Mark Clark, another Black Panther Party member, would later be killed in Hampton's Chicago apartment by a tactical unit of the Cook County State's Attorney's Office, who were carrying out orders from Chicago police and the FBI in December 1969.
While their deaths were ruled to be a "justifiable homicide," a civil lawsuit filed on behalf of relatives of Hampton and Clark found otherwise, and the City of Chicago, Cook County, and the federal government were required to pay $1.85 million to the plaintiffs.
Sev Ohanian, Zinzi Coogler, Kim Roth, and Poppy Hanks are executive producing the film, which is expected to begin production later this year.
New photo teases Tom Hanks and Matthew Rhys in Marielle Heller's Mister Rogers biopic
Tristar Pictures has released a new image from A Beautiful Day in the Neighborhood, the upcoming Mister Rogers biopic starring Tom Hanks in the role of the beloved children's television show host. The film comes courtesy of Can You Ever Forgive Me? director Marielle Heller.
Per the film's official synopsis, A Beautiful Day in the Neighborhood is "a timely story of kindness triumphing over cynicism, based on the true story of a real-life friendship between Fred Rogers and journalist Tom Junod," who you may have seen featured in the documentary Won't You Be My Neighbor? last year.
Written by Micah Fitzerman-Blue and Noah Harpster, the story begins when a jaded magazine writer (Matthew Rhys) accepts an assignment to write a profile piece on Mister Rogers, following him as he overcomes his skepticism about Rogers and learning about empathy, kindness, and decency from America's most beloved neighbor in the process.
Marc Turtletaub, Peter Saraf, and Youree Henley are producing the film, which also stars Chris Cooper, Susan Kelechi Watson, Enrico Colatoni, Maryann Plunkett, Tammy Blanchard, Wendy Makkena, Sakina Jaffrey, Carmen Cusack, Noah Harpster, and Maddie Corman.
A Beautiful Day in the Neighborhood will open in theaters just in time for awards season on November 22, 2019.
You can check out the newly released image above.
Amid an intense wave of backlash, the Academy has decided to air all Oscar categories live
In the wake of an intense wave of backlash, the Academy of Motion Picture Arts and Sciences announced Friday that they will be reversing their controversial decision to present four technical categories their awards during commercial breaks at the 91st Oscars ceremony next Sunday.
"The Academy has heard the feedback from its membership regarding the Oscar presentation of four awards – Cinematography, Film Editing, Live Action Short, and Makeup and Hairstyling," the AMPAS board of governors said in a statement. "All Academy Awards will be presented without edits, in our traditional format."
Sources familiar with the matter tell Silver Screen Beat that the Academy's change of heart came after AMPAS president John Bailey and CEO Dawn Hudson met with members of the group's cinematography branch Thursday evening to discuss the decision, which did not go over well with many Hollywood filmmakers and craftspeople.
"Relegating these essential cinematic crafts to lesser status in this 91st Academy Awards ceremony is nothing less than an insult to those of us who have devoted our lives and passions to our chosen profession," read an open letter to the Academy signed by dozens of industry figures, including directors Martin Scorsese and Spike Lee and cinematographers Roger Deakins and Rachel Morrison.
The letter ends with a quote from Academy member Seth Rogen, who tweeted earlier this week, "What better way to celebrate achievements in film than to NOT publicly honour the people whose job it is to film things."
The 91st Oscars will air live from the Dolby Theatre in Los Angeles on Sunday, February 24 on ABC.