Yes, the MPAA has indeed given Denis Villeneuve's 'Blade Runner 2049' an R-rating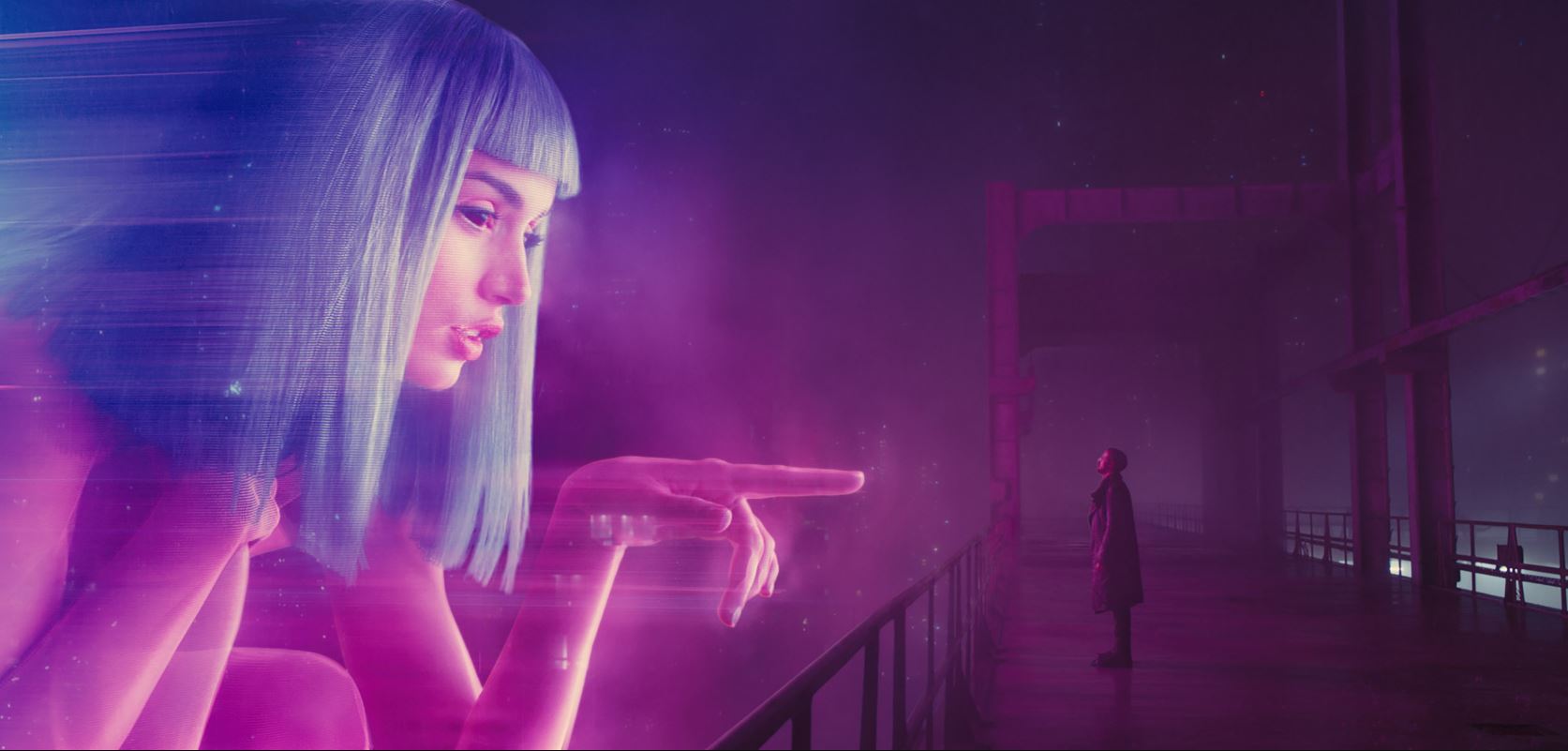 Denis Villeneuve's long-awaited sequel to Ridley Scott's sci-fi classic Blade Runner, appropriately titled Blade Runner 2049, will open in theaters in just two months time, and now we've finally learned the Motion Picture Association of America has rated the upcoming film starring Ryan Gosling and Harrison Ford.
According to a bulletin posted by the MPAA earlier today, Blade Runner 2049 has been given an R-rating for what is described as "violence, some sexuality, nudity, and language," which shouldn't come as too big of a surprise to fans of the original considering that it was also given the same rating in 1982.
While the Blade Runner sequel has been shrouded in secrecy since it first entered development at Alcon Entertainment in 2011, we do know that it takes place thirty years after the events of the original and follows a new blade runner, LAPD Officer K (Gosling), as he unearths a long-buried secret that has the power to plunge what's left of society into complete and utter chaos, which ultimately leads him to cross paths with former blade runner Rick Deckard (Ford).
Villeneuve has enlisted top-tier talent to help him bring Blade Runner 2049 to life including legendary cinematographer Roger Deakins and composer Jóhann Jóhannsson, who we recently learned will be getting a helping hand from Hans Zimmer and Benjamin Wallfisch. In other words, even if this film doesn't turn out to be that great, at least it will look and sound pretty fucking nice.
Blade Runner 2049 hits theaters on October 6, 2017.
Netflix releases a stunning first trailer for Alfonso Cuarón's black-and-white family drama 'Roma'
Ahead of the film's debut at the 2018 Venice Film Festival, Netflix has released the stunning first trailer for Oscar-winning director Alfonso Cuarón's black-and-white drama Roma, which is also set to play at the New York Film Festival and Toronto International Film Festival in the coming months.
Roma is set in Mexico City in the early 1970s and follows Cleo (Yalitza Aparicio), a young domestic worker for a family in the middle-class neighborhood of Roma in Mexico City. Delivering an artful love letter to the women who raised him, Cuarón draws on his own childhood to create a vivid and emotional portrait of domestic strife and social hierarchy amidst the political turmoil of the 1970s.
"Ninety percent of the scenes represented in the film are scenes taken out of my memory," Cuarón told IndieWire last month. "Sometimes directly, sometimes a bit more obliquely. It's about a moment of time that shaped me, but also a moment of time that shaped a country. It was the beginning of a long transition in Mexico."
After its run on the festival circuit later this year, Netflix will release Roma in theaters and on its streaming service in December. You can check out the trailer for the film below.
Disney has no plans to reinstate James Gunn as director of 'Guardians of the Galaxy Vol. 3'
Despite the strong support of nearly 400,000 fans via a Change.org petition and an open letter from the Guardians of the Galaxy cast themselves, Disney and Marvel have no plans to rehire James Gunn as the director of Guardians of the Galaxy Vol. 3 following his firing last month.
Variety reports that Gunn and Walt Disney Studios chairman Alan Horn recently met to discuss the firing, which came after old, offensive tweets the filmmaker wrote nearly a decade ago began to resurface as part of a smear campaign led by right-wing blogger and conspiracy theorist Mike Cernovich.
While the meeting was described as "civil and professional," Horn only decided to take the meeting "as a courtesy to clear the air with Gunn" and was not considering giving him a second chance, despite the pleas of Gunn's agents. Sources with insider knowledge say Marvel Studios president Kevin Feige was out of town at the time of the meeting and was unable to attend, but supports Horn's decision not to reinstate Gunn.
Earlier this month, the Guardians cast, including Chris Pratt, Zoe Saldana, Dave Bautista, Bradley Cooper, Vin Diesel, Karen Gillan, Sean Gunn, Pom Klementieff, and Michael Rooker, all signed an open letter in support of Gunn, who was set to begin production on the third installment in the critically acclaimed franchise early next year.
Bautista has been particularly vocal about Gunn's firing on social media, writing in one tweet that he will do what he is contractually obligated to do with Disney, but "Guardians without James Gunn is not what I signed up for" and that "it's also pretty nauseating to work for someone who'd empower a smear campaign by fascists."
Guardians 3 is scheduled to be released May 1, 2020, but, depending on how long it takes Disney and Marvel to find a replacement for Gunn, that date could, and will most likely, change.
YouTube forced to remove 'The Nun' jump-scare ad after getting complaints from terrified users
On Monday, YouTube announced that it had removed a video advertisement for The Nun, the upcoming next installment in The Conjuring franchise, for being in violation of their shocking content policy. However, it appears the ad in question only came to the video-sharing site's attention after scaring the bejesus out of some very unsuspecting users.
"Warning! If you see an ad on YouTube with the volume sign being turned down and nothing else, it's a jump-scare for The Nun movie coming out," one Twitter user wrote last week. "I advise you look away and or turn down the volume if you have anxiety or just straight up hate jump-scares."
Just a few days later, the official Twitter account for Team YouTube responded to the tweet, which has been retweeted more than 136,000 times since Sunday, saying that the advertisement was no longer running on their ad network.
The ad isn't gone altogether from YouTube, though, as it has been reuploaded to the platform by dozens of users, one of which says they were "shook" after seeing the six-second clip at 3 a.m. one night. It begins with a volume icon going up and down against a black background before a horrifying, shrieking demonic-looking nun appears out of nowhere.
If you're brave enough, you can check out the ad for yourself below. Don't say we didn't warn you, though.