The first reactions to 'Blade Runner 2049' praise Denis Villeneuve's breathtaking sci-fi masterpiece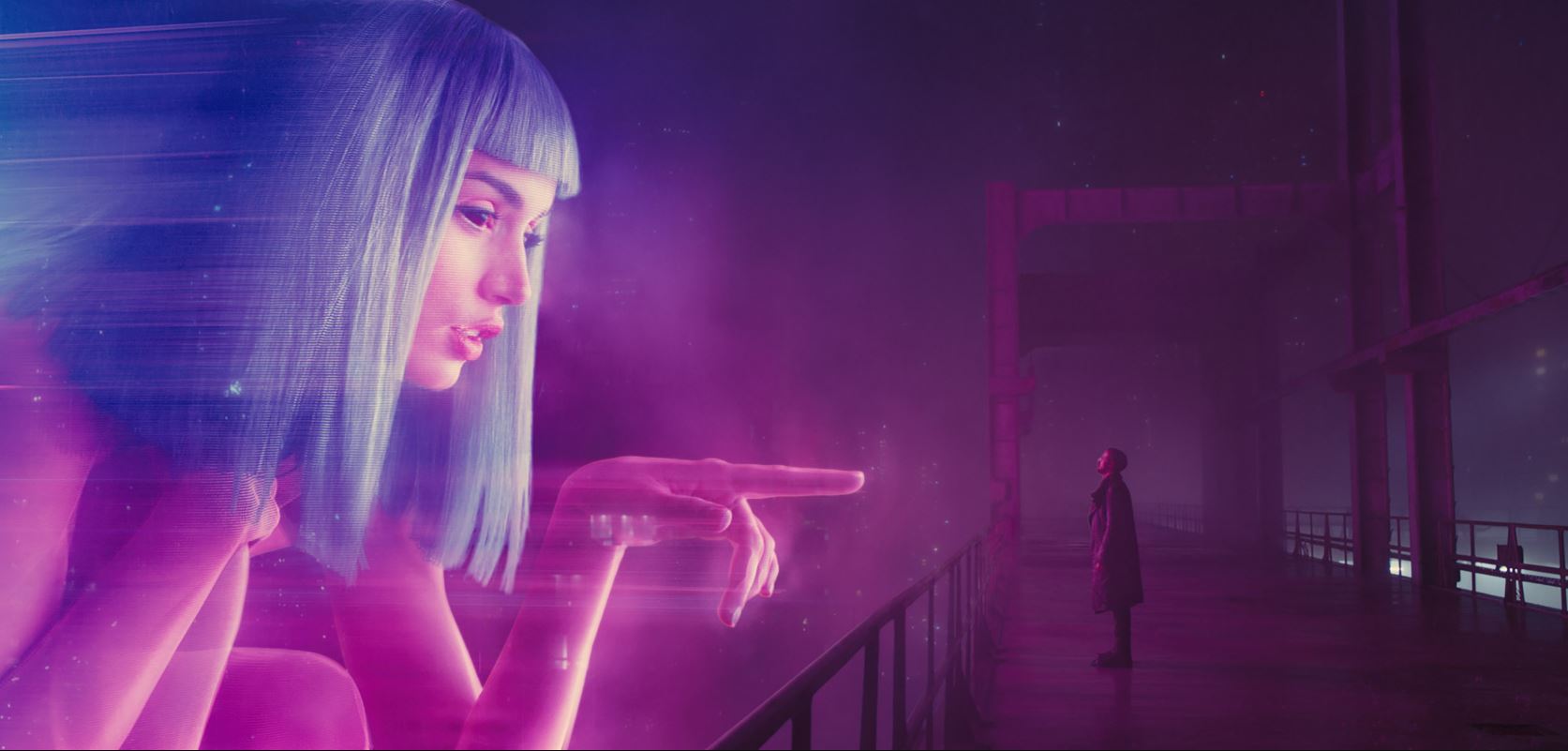 A handful of some very lucky critics had the pleasure of experiencing Denis Villeneuve's sci-fi drama Blade Runner 2049 last week (more press screenings to come next week) and were given the opportunity to share their reactions to the upcoming film starring Ryan Gosling and Harrison Ford on social media this morning and, well, the consensus seems to be pretty damn good.
Villeneuve's sequel takes place nearly thirty years after the events of the Ridley Scott's 1982 original Blade Runner and follows LAPD Officer K (Gosling) as he uncovers a long-buried secret that holds the potential to plunge what's left of society into chaos. His discovery leads him to cross paths with Rick Deckard (Ford), a former LAPD blade runner who has been missing for 30 years.
You can check out the social media reactions to Blade Runner 2049 below:
Good news! BLADE RUNNER 2049 is a terrific continuation and expansion of the orig. Wasn't hoping for much, ended up LOVING it. (Even Leto!)

— Jordan Hoffman (@jhoffman) September 26, 2017
Everyone bow down to Denis Villeneuve. He's done the impossible and delivered a huge home run with 'Blade Runner 2049'. Loved it. pic.twitter.com/fjhAJgnwqT

— Steven Weintraub (@colliderfrosty) September 26, 2017
#BladeRunner2049 was one of the most mind-blowing films I've seen. It's breathtaking and transportive. Denis Villeneuve has a masterpiece.

— Jenna Boooooooooosch (@JennaBusch) September 26, 2017
BLADE RUNNER 2049: The thrill of mood and extensional joys of self-reflection. Villeneuve's slow-burn obsessions have never felt more SEEN.

— Jason (@jasonosia) September 26, 2017
BLADE RUNNER 2049 is sci-fi masterpiece; the kind of deep-cut genre film we don't see anymore. Visually mind blowing, absolutely fantastic pic.twitter.com/A1d6ohmj3s

— ErikDavis (@ErikDavis) September 26, 2017
All I can say about BLADE RUNNER 2049 is…give Roger Deakins the Oscar now. Absolutely stunning visuals pic.twitter.com/OuKLcngoYz

— Jesse Hawken (@jessehawken) September 26, 2017
#BladeRunner2049 is a true sequel in tune with the mood, pacing, tone, contemplative nature, and stark visual splendor of the original.

— Drewcifer Dietsch ? (@DrewDietsch) September 26, 2017
.@BladeRunner 2049 is phenomenal. Visually mind-blowing sci-fi w/ noir roots shining through in a tight, twisty mystery. Best of 2017 so far pic.twitter.com/kT4ZzWWlOQ

— Evil Eric Eisenberg (@eeisenberg) September 26, 2017
Trust me when I tell you that you are not prepared to watch the trailer for Tom Hooper's 'Cats'
Today has brought us excellent trailers for films like It Chapter Two and Top Gun: Maverick, so of course Tom Hooper's adaptation of fucking Cats had to come along a ruin that. I cannot stress enough just how truly annoyed I am by the trailer for this godforsaken movie.
Based on Andrew Lloyd Webber's stage musical of the same name, Hooper aims to "reimagine the musical for a new generation with spectacular production design, state-of-the-art technology, and dance styles ranging from classical ballet to contemporary, hip-hop to jazz, street dance to tap."
The thing is, though, Cats doesn't look "spectacular" at all — it looks creepy and dreadful. Like, even more so than It Chapter Two, which is a literal fucking horror movie. The images I witnessed while viewing the trailer will undoubtedly haunt me for the remainder of the day. Especially this one.
However, if this looks like your kind of thing, then good for you! I'm glad there are weirdos out there who enjoy entertaining themselves by watching humans in cat costumes run around on all fours for god knows how long while belting out show tunes. Certainly no judgment from me!
James Corden, Judi Dench, Jason Derulo, Idris Elba, Jennifer Hudson, Ian McKellen, Taylor Swift, Rebel Wilson, and Francesca Hayward all star in the nightmare of a film that is Cats, which will hit theaters on December 20.
Tom Cruise shocks San Diego Comic-Con's Hall H with surprise 'Top Gun: Maverick' trailer
In a surprise appearance, Tom Cruise took the stage during Paramount's Hall H panel at San Diego Comic-Con to debut the first trailer for Top Gun: Maverick, the long-awaited sequel to Tony Scott's 1986 original, which finds Cruise reprising his iconic role as Navy pilot Pete "Maverick" Mitchell.
"For 34 years, you guys have been very patient with me and I felt it was my responsibility to finally really deliver for you," Cruise told the raucous Hall H crowd after being introduced by Conan O'Brien, who was leading the panel.
He added, "Everything you see in this film is for real. We're working with the Navy. I wanted to give you an experience of being inside that aircraft," before later referring to the movie as "a love letter to aviation."
In addition to Cruise, Maverick's all-star cast includes the likes of Val Kilmer, Glen Powell, Jennifer Connelly, Miles Teller, Ed Harris, Jon Hamm, Lewis Pullman, and Manny Jacinto. Joseph Osinski directed the film from a script written by Justin Marks.
Producers on the sequel include Jerry Bruckheimer for Jerry Bruckheimer Films and David Ellison for Skydance Media. Tommy Harper, Chad Oman, Mike Stenson, Dana Goldberg, and Don Granger are executive producers.
Top Gun: Maverick will fly into theaters on June 26, 2020.
A new 'It Chapter Two' trailer finds the Losers Club facing off against Pennywise one last time
Warner Bros. has released the final trailer for It Chapter Two, the eagerly awaited follow-up to Andy Muschietti's 2017 critically acclaimed box office smash based on Stephen King's iconic horror novel of the same name.
Set 27 years after the events of the first movie, It Chapter Two stars Jessica Chastain as Beverly, James McAvoy as Bill, Bill Hader as Richie, Isaiah Mustafa as Mike, Jay Ryan as Ben, James Ransone as Eddie, and Andy Bean as Stanley as they return to Derry to confront Pennywise (Bill Skarsgård) one last time.
"Something happens to you when you leave this town. The farther away, the hazier it all gets," we hear an adult Mike say as the trailer shows a flashback from the 2017 film. "But me — I never left. I remember all of it."
Jaeden Martell, Wyatt Oleff, Jack Dylan Grazer, Finn Wolfhard, Sophia Lillis, Chosen Jacobs, and Jeremy Ray Taylor will all reprise their roles as the original members of the Losers Club from the first movie.
Muschietti directed It Chapter Two from a screenplay written by Gary Dauberman, based on King's best-selling 1986 book. Barbara Muschietti, Dan Lin and Roy Lee are producers, with Marty Ewing, Seth Grahame-Smith, and David Katzenberg serving as executive producers.
It Chapter Two will float into theaters on September 6.