The first reactions to 'Blade Runner 2049' praise Denis Villeneuve's breathtaking sci-fi masterpiece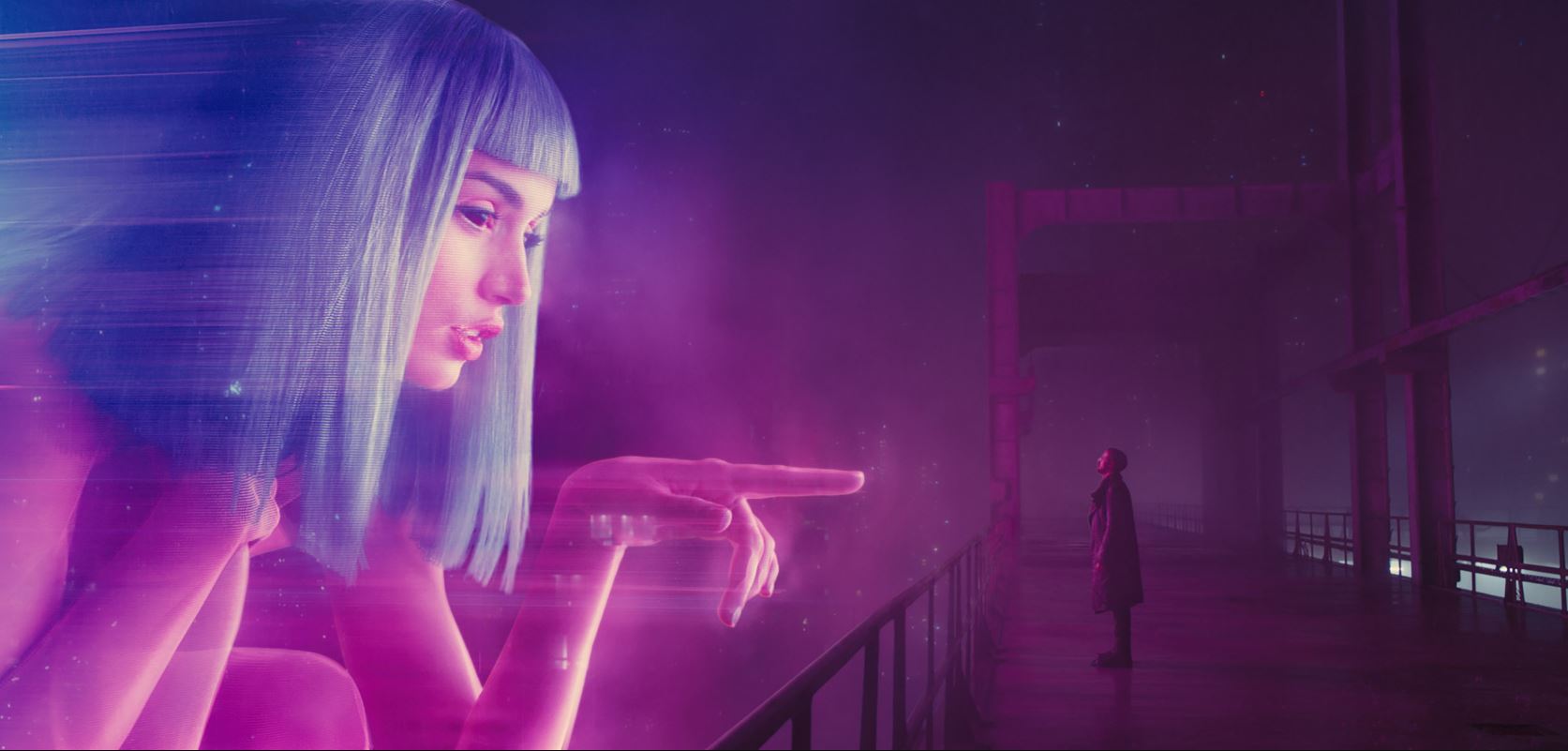 A handful of some very lucky critics had the pleasure of experiencing Denis Villeneuve's sci-fi drama Blade Runner 2049 last week (more press screenings to come next week) and were given the opportunity to share their reactions to the upcoming film starring Ryan Gosling and Harrison Ford on social media this morning and, well, the consensus seems to be pretty damn good.
Villeneuve's sequel takes place nearly thirty years after the events of the Ridley Scott's 1982 original Blade Runner and follows LAPD Officer K (Gosling) as he uncovers a long-buried secret that holds the potential to plunge what's left of society into chaos. His discovery leads him to cross paths with Rick Deckard (Ford), a former LAPD blade runner who has been missing for 30 years.
You can check out the social media reactions to Blade Runner 2049 below:
Good news! BLADE RUNNER 2049 is a terrific continuation and expansion of the orig. Wasn't hoping for much, ended up LOVING it. (Even Leto!)

— Jordan Hoffman (@jhoffman) September 26, 2017
Everyone bow down to Denis Villeneuve. He's done the impossible and delivered a huge home run with 'Blade Runner 2049'. Loved it. pic.twitter.com/fjhAJgnwqT

— Steven Weintraub (@colliderfrosty) September 26, 2017
#BladeRunner2049 was one of the most mind-blowing films I've seen. It's breathtaking and transportive. Denis Villeneuve has a masterpiece.

— Jenna Boooooooooosch (@JennaBusch) September 26, 2017
BLADE RUNNER 2049: The thrill of mood and extensional joys of self-reflection. Villeneuve's slow-burn obsessions have never felt more SEEN.

— Jason (@jasonosia) September 26, 2017
BLADE RUNNER 2049 is sci-fi masterpiece; the kind of deep-cut genre film we don't see anymore. Visually mind blowing, absolutely fantastic pic.twitter.com/A1d6ohmj3s

— ErikDavis (@ErikDavis) September 26, 2017
All I can say about BLADE RUNNER 2049 is…give Roger Deakins the Oscar now. Absolutely stunning visuals pic.twitter.com/OuKLcngoYz

— Jesse Hawken (@jessehawken) September 26, 2017
#BladeRunner2049 is a true sequel in tune with the mood, pacing, tone, contemplative nature, and stark visual splendor of the original.

— Drewcifer Dietsch ? (@DrewDietsch) September 26, 2017
.@BladeRunner 2049 is phenomenal. Visually mind-blowing sci-fi w/ noir roots shining through in a tight, twisty mystery. Best of 2017 so far pic.twitter.com/kT4ZzWWlOQ

— Evil Eric Eisenberg (@eeisenberg) September 26, 2017
Nicolas Cage to play Nicolas Cage in meta drama 'The Unbearable Weight of Massive Talent'
In a rather extremely unexpected development, Lionsgate is close to nearing a deal to acquire the rights to The Unbearable Weight of Massive Talent, a film that will find Nicolas Cage playing none other than Nicolas Cage, according to The Hollywood Reporter.
The film, written by Tom Gormican and Kevin Etten, centers on a fictionalized version of Cage who "is desperate to get a role in a new Tarantino movie while also dealing with a strained relationship with his teenage daughter."
The plot only gets more bizarre from there, however, as Cage "is also under a mountain of debt and finds himself forced to make an appearance at the birthday party of a Mexican billionaire, who happens to be a fan of Cage's work."
It isn't long, though, before Cage finds out that the billionaire "is actually a drug cartel kingpin who has kidnapped the daughter of a Mexican presidential nominee," and that he will need to go undercover for the United States government to gather intelligence.
Gormican and Etten's script reportedly features references to Cage classics such as Face-Off, Leaving Las Vegas, and Gone in 60 Seconds, and is tonally similar to JCVD starring John Claude Van Damme and Get Shorty starring John Travolta.
Cage is currently in talks to join the meta movie project, which has Gromican attached to direct and Kevin Turen to produce along with Cage and Mike Nilon.
Taika Waititi's 'Next Goal Wins' rounds out its cast as production gets underway in Hawaii
Fox Searchlight announced Wednesday that it has acquired worldwide rights to Next Goal Wins, writer-director Taika Waititi's follow-up to his World War II satire Jojo Rabbit, which opened in theaters last month.
Production is currently underway in Honolulu, Hawaii on the film, which stars Michael Fassbender and Elisabeth Moss and tells the story of the American Samoa soccer team, who suffered the most devastating loss in World Cup history, losing to Australia 31-0 in 2001. With the 2014 World Cup approaching, the team recruits a down on his luck, maverick coach (Fassbender) to help turn their fate around.
In addition to Fassbender and Moss, the film's cast also includes the likes of Oscar Kightley, Beulah Koale, Lehi Falepapalangi, Uli Latukefu, Rachel House, and Kaimana in their debut role.
"I've just started production on my next film Next Goal Wins," Waititi said in a statement. "We have such an amazing cast and crew behind this film, and I'm stoked to be partnering once again with the lovely people at Fox Searchlight Pictures."
Waititi wrote the script for Next Goal Wins along with Iain Morris, based on the 2014 documentary of the same name. Jonathan Cavendish, Garrett Basch, and Waititi are producers, with Andy Serkis, Will Tennant, and Kathryn Dean executive producing.
"Taika is an incredible talent and master at bringing honesty and humanity to the surface in any story. We are thrilled to be working with him again on such an extraordinary true story of perseverance in the face of defeat. He has brought together a terrific group of actors, craftspeople and sports players to bring this unique story to life," said Matthew Greenfield and David Greenbaum, presidents of production at Fox Searchlight.
Ben Affleck struggles with alcohol addiction, recovery in Gavin O'Connor's 'The Way Back' trailer
Warner Bros. has released the first trailer for The Way Back, which finds director Gavin O'Connor reuniting with his The Accountant star Ben Affleck for what appears to be a heavier sort of sports drama that explores alcohol addiction and recovery.
Affleck stars here as Jack Cunningham, a one-time high school sports prodigy whose life is spiraling downward due to the alcoholism that cost him his marriage and any hope for a better life for himself.
However, Jack's opportunity for a better life eventually comes when he's asked to go back to his alma mater to coach the basketball team, which has been underperforming and desperately needs new leadership in order to succeed this season.
Slowly but surely, the team starts to get their act together and manages to start winning some games, proving Jack's ability to coach, but whether that's enough to help him cope with his addiction and set him on the road to redemption remains to be seen.
Brad Ingelsby scripted the film, which is produced by O'Connor along with Gordon Gray, Jennifer Todd, and Ravi Mehta. Al Madrigal, Michaela Watkins, Janina Gavankar, and Glynn Turman also star alongside Affleck.
The Way Back opens in theaters March 6, 2020.