The first reactions to 'Blade Runner 2049' praise Denis Villeneuve's breathtaking sci-fi masterpiece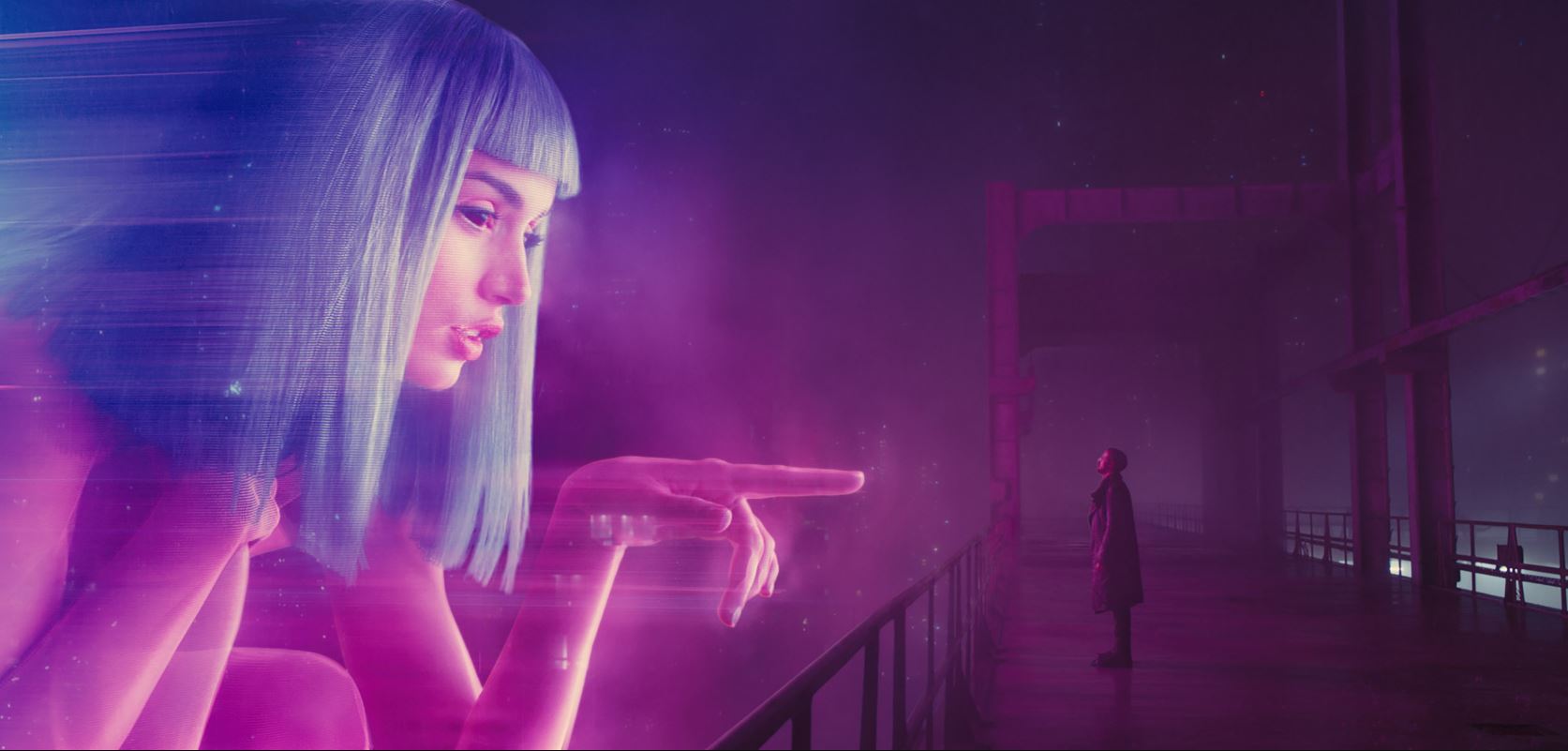 A handful of some very lucky critics had the pleasure of experiencing Denis Villeneuve's sci-fi drama Blade Runner 2049 last week (more press screenings to come next week) and were given the opportunity to share their reactions to the upcoming film starring Ryan Gosling and Harrison Ford on social media this morning and, well, the consensus seems to be pretty damn good.
Villeneuve's sequel takes place nearly thirty years after the events of the Ridley Scott's 1982 original Blade Runner and follows LAPD Officer K (Gosling) as he uncovers a long-buried secret that holds the potential to plunge what's left of society into chaos. His discovery leads him to cross paths with Rick Deckard (Ford), a former LAPD blade runner who has been missing for 30 years.
You can check out the social media reactions to Blade Runner 2049 below:
Good news! BLADE RUNNER 2049 is a terrific continuation and expansion of the orig. Wasn't hoping for much, ended up LOVING it. (Even Leto!)

— Jordan Hoffman (@jhoffman) September 26, 2017
Everyone bow down to Denis Villeneuve. He's done the impossible and delivered a huge home run with 'Blade Runner 2049'. Loved it. pic.twitter.com/fjhAJgnwqT

— Steven Weintraub (@colliderfrosty) September 26, 2017
#BladeRunner2049 was one of the most mind-blowing films I've seen. It's breathtaking and transportive. Denis Villeneuve has a masterpiece.

— Jenna Boooooooooosch (@JennaBusch) September 26, 2017
BLADE RUNNER 2049: The thrill of mood and extensional joys of self-reflection. Villeneuve's slow-burn obsessions have never felt more SEEN.

— Jason (@jasonosia) September 26, 2017
BLADE RUNNER 2049 is sci-fi masterpiece; the kind of deep-cut genre film we don't see anymore. Visually mind blowing, absolutely fantastic pic.twitter.com/A1d6ohmj3s

— ErikDavis (@ErikDavis) September 26, 2017
All I can say about BLADE RUNNER 2049 is…give Roger Deakins the Oscar now. Absolutely stunning visuals pic.twitter.com/OuKLcngoYz

— Jesse Hawken (@jessehawken) September 26, 2017
#BladeRunner2049 is a true sequel in tune with the mood, pacing, tone, contemplative nature, and stark visual splendor of the original.

— Drewcifer Dietsch ? (@DrewDietsch) September 26, 2017
.@BladeRunner 2049 is phenomenal. Visually mind-blowing sci-fi w/ noir roots shining through in a tight, twisty mystery. Best of 2017 so far pic.twitter.com/kT4ZzWWlOQ

— Evil Eric Eisenberg (@eeisenberg) September 26, 2017
Patty Jenkins, Gal Gadot, Chris Pine bring first 'Wonder Woman 1984' footage to Comic-Con
"I hope we can keep it in this room," Patty Jenkins told the thousands of superfans that filled San Diego Comic-Con's cavernous Hall H. She was about to show off some very early footage from her eagerly anticipated sequel Wonder Woman 1984 … so early, in fact, that the movie still has 20 more weeks of shooting still to come.
Will those fans keep their covenant with Jenkins? We'll soon find out, but in the meantime, Vulture can tell you what we spied from the new film, which throws Gal Gadot's superheroine into the 1980s, brings back Chris Pine, and introduces a new foe in Kristen Wiig's Cheetah.
The latter two actors didn't appear in the clip we were shown, a fun action sequence that featured Gadot's Wonder Woman fending off gunmen in a very 80's-looking mall food court. (If you've been paying attention, it's the same one we saw a confused Pine wandering around in his first still from the film.) As she strides toward the evildoers, Wonder Woman catches the attention of a grinning little girl, and her priority immediately becomes protection. "Hold tight," says our heroine as she picks up the girl and super-hurls her away, sliding the kid across the food-court floor. Don't worry: The girl giggles the entire time, loving the ride, and crashes safely into some plush teddy bears.
After that, Wonder Woman focuses her attention on the bad guys and quickly disarms them, crushing their guns with her super-strength. As a final flourish, she whips out her lasso and entangles both men with it, then pulls a move straight out of Atomic Blonde by using their weight as ballast to leap off the top floor of the mall and land three stories down below. It's a sequence with pep and pop that feels like something Lynda Carter would love, and it was followed by an unrelated shot of Wonder Woman running at super-speed through a city street, so fast that the passersby might as well be standing in place.
Jenkins couldn't tell us much else, though she teased the mystery resurrection of Pine's character and explained why the movie is set in 1984: "It was mankind at its best … and worst. It's us at our most extreme."
Can this sequel live up to the original movie, which became a critical and box-office phenomenon? "The bar is very, very high, but our aspirations are even higher," Gadot said.
"I never want to do more of anything for the wrong reason," Jenkins added. "I don't even want to go to that place in my head of how you keep it going and cash in. I want to make great movies in my lifetime … we can make a whole new movie about something completely new, and as unique in its own right as the first one."
'Aquaman' trailer teases James Wan's action-packed underwater adventure starring Jason Momoa
Warner Bros. has released the long-awaited first trailer for Aquaman, the highly anticipated next chapter in the DC Extended Universe from director James Wan starring Jason Momoa as the titular superhero, and it appears to be exactly the kind of film the franchise needs right now.
Described as an "action-packed adventure that spans the vast, visually breathtaking underwater world of the seven seas," Aquaman reveals the origin of the half-human, half-Atlantean Arthur Curry (Momoa) and takes him on the journey of a lifetime—one that will not only force him to face who he really is, but to discover if he is worthy of who he was born to be a king.
Wan directed Aquaman from a screenplay written by David Leslie Johnson/McGoldrick and Will Beall, based on a story created by Geoff Johns, Wan, and Beall. The film also stars Amber Heard as Mera, Willem Dafoe as Vulko, Patrick Wilson as Orm/Ocean Master, Dolph Lundgren as Nereus, Yahya Abdul-Mateen II as Black Manta, and Nicole Kidman as Arthur's mother.
"I wanted to create a superhero film that we've never quite seen before," James Wan told the audience during the Aquaman panel in Hall H at San Diego Comic-Con this afternoon. "I wanted our film to be more unique. So my movie plays more like a science fiction fantasy film than a traditional superhero movie."
Aquaman is set to hit theaters on December 21. You can check out the newly released trailer for the film in the embedded player below.
'Shazam!' trailer introduces Zachary Levi's playful superhero to the DC Extended Universe
During today's Warner Bros. presentation in Hall H at San Diego Comic-Con, director David F. Sandberg and stars Zachary Levi, Asher Angel, and Jack Dylan Grazer were all on hand to debut the first trailer for Shazam!, the origin story that will introduce the title character to the DC Extended Universe.
Shazam! follows Billy Batson (Angel), a 14-year-old kid who can turn into the adult superhero Shazam (Levi) by shouting out one word—SHAZAM!—courtesy of an ancient wizard. Shazam sets out to test the limits of his abilities with the joyful recklessness of a child, but he will need to master his abilities quickly as he is forced to go up against the deadly forces of evil controlled by Dr. Thaddeus Sivana (Mark Strong).
The film also stars also stars Grazer as Billy's best friend and ultimate superhero enthusiast, Freddy, part of the foster family that includes Mary, played by Grace Fulton; Darla, played by Faithe Herman; Eugene, played by Ian Chen; and Pedro, played by Jovan Armand. Cooper Andrews and Marta Milans play foster parents Victor and Rosa Vasquez, with Djimon Hounsou as the Wizard.
"I'm mostly just excited about trying something different," Sandberg, whose previous work includes Lights Out and Annabelle: Creation, told Siver Screen Beat in an interview last year when asked if making the switch from the horror genre to the comic book genre could prove difficult for him as a filmmaker. "I'll definitely be making a return to horror at one point or another. I'm just really excited to try something different."
Shazam! will hit theaters on April 5, 2019. You can check out the newly released trailer for the film in the embedded player below.