The 2019 Directors' Fortnight lineup includes Roberts Eggers' fantasy horror 'The Lighthouse'
The Cannes Film Festival sidebar Directors' Fortnight has unveiled the lineup for its 51st edition, with new films from the likes of Robert Eggers, Luca Guadagnino, Bertrand Bonello, Rebecca Zlotowski, and Takashi Miike all set to play during the 11-day event.
Eggers, whose directorial debut The Witch premiered to rave reviews at the Sundance Film Festival in 2015, has what is undoubtedly the most high-profile film at this year's Directors' Fortnight with The Lighthouse, a fantasy horror starring Robert Pattinson and Willem Dafoe.
Directed by Eggers from a script he co-wrote along with his brother Max, The Lighthouse was shot on 35mm black-and-white film stock and is set in the world of old sea-faring myths and tells the story of an aging lighthouse keeper named Old who lives on a mysterious island in New England near the end of the 19th century.
Directors' Fortnight artistic director Paolo Moretti, who was appointed to the position following the departure of Edouard Waintrop last year, described the film as a "hypnotic two-hander powered by Pattinson and Dafoe."
Also playing at this year's Director's Fortnight is Guadagnino's medium-length film The Staggering Girl, which stars Julianne Moore, Mia Goth, Kiki Layne, and Kyle MacLachlan; Bonello's Nocturama follow-up Zombi Child; Zlotowski's Natalie Portman-led drama Planetarium; and Miike's Japanese film First Love (Hatsukoi).
The complete lineup for the 2019 Directors' Fortnight is below:
FEATURE
Alice And The Mayor (Fr) dir Nicolas Parisier
And Then We Danced (Se, Ge) dir. Levan Akin
The Halt (Ang Hupa) (Ph, Cn) dir. Lav Diaz
Song Without A Name (Canción sin nombre) (Pe, Sw) dir. Melina León
Deerskin (Le Daim) (Fr) dir. Quentin Dupieux (opening film)
Give Me Liberty (US) dir. Kirill Mikhanovsky
First Love (Hatsukoi) (Jp, Uk), dir. Takashi Miike
To Live to Sing (Huo zhe chang zhe) dir. Johnny Ma (Cn, Fr)
Dogs Don't Wear Pants (Koirat eivät käytä housuja) (Fi, Lt, Lv) dir. Jukka-Pekka Valkeapää
The Lighthouse (Ca, US) dir. Robert Eggers
Lillian (At) dir. Andreas Horvath
Ghost Tropic (Be) dir. Bas Devos
Oleg (Lt, Lv, Be, Fr) dir. Juris Kursietis
Blow It To Bits (Fr) dir. Lech Kowalski
The Orphanage (Parwareshgah) (Dk , Af, Fr) dir. Shahrbanoo Sadat
Les Particules (Sw, Fr) dir. Blaise Harrison
Perdrix (provisional title) (Fr) dir. Erwan Le Duc
For the Money (Por el dinero) (Ar) dir. Alejo Moguillansky
Sick Sick Sick (Br, Nl, Fr) dir. Alice Furtado
Tlamess (Tn, Fr) dir. Ala Eddine Slim
An Easy Girl (Une Fille Facile) (Fr) dir. Rebecca Zlotowski
Wounds (US) dir. Babak Anvari
Yves (Fr) dir. Benoît Forgeard (France)
Zombi Child (Fr) dir. Bertrand Bonello
SPECIAL SCREENING
Masterclass by Robert Rodriguez followed by international premiere of Red 11 (US)
The Staggering Girl (It) Luca Guadagnino
SHORT AND MEDIUM-LENGTH FILMS
Two Sisters Who Are Not Sisters (UK, De) dir. Beatrice Gibson
The Marvelous Misadventures of the Stone Lady (Fr, Pt) dir. Gabriel Abrantes
Grand Bouquet (Jp) dir. Nao Yoshigai
Stay Awake, Be Ready (HãY TỉNH THứC Và SẵN SàNG) (Vn, Kr, US) dir. An Pham Thien
Je te tiens (Sp) dir. Sergio Caballero
Movements (Kr) dir. Dahee Jeong
Olla (Fr, UK) dir. Ariane Labed
Piece of Meat (Sg) dir. Jerrold Chong and Huang Junxiang
Ghost Pleasure (Plaisir fantôme) (Fr) dir. Morgan Simon
That Which Is to Come Is Just a Promise (It, Nl, NZ) dir. Flatform
'The Call of the Wild' trailer finds Harrison Ford, his dog embarking on an epic adventure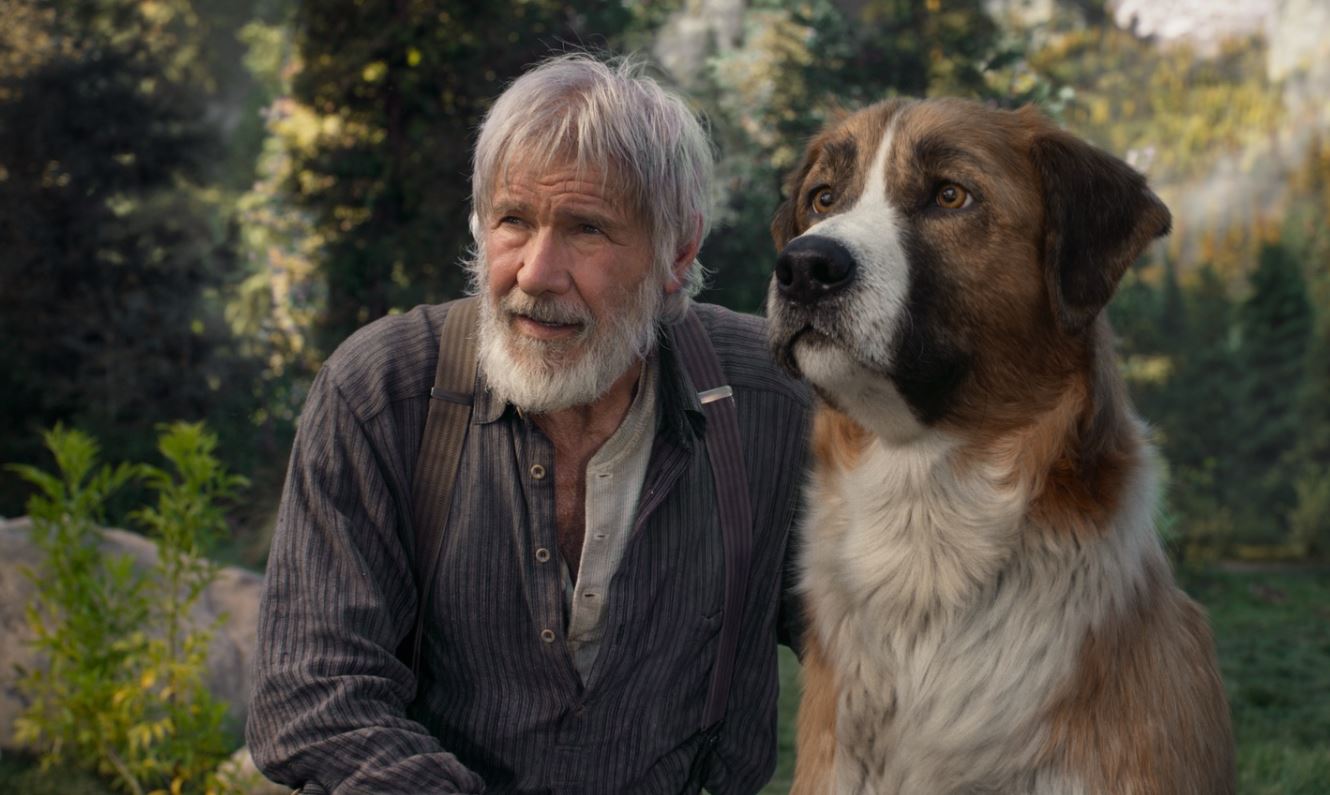 20th Century Fox has released the trailer for The Call of the Wild, the first live-action effort from Lilo & Stitch and How to Train Your Dragon director Chris Sanders starring Harrison Ford.
Based on the novel by Jack London, The Call of the Wild chronicles the story of Buck, a dog whose life is turned upside down when he's uprooted from his California home and taken to the exotic wilds of the Alaskan Yukon where he meets John Thornton (Ford), a seasoned gold prospector, during the Klondike Gold Rush in the 1890s.
In addition to Ford, the film's cast ensemble cast also includes the likes of Dan Stevens, Karen Gillan, Omar Sy, Bradley Whitford, Colin Woodell, Scott MacDonald, and Cara Gee.
Michael Green scripted the film, which is produced by Erwin Stoff, with Diana Pokorny serving as executive producer and Ryan Stafford co-producing.
The Call of the Wild hits theaters February 1.
Contest: Enter to win 'Angel Has Fallen' on Blu-ray from Lionsgate Home Entertainment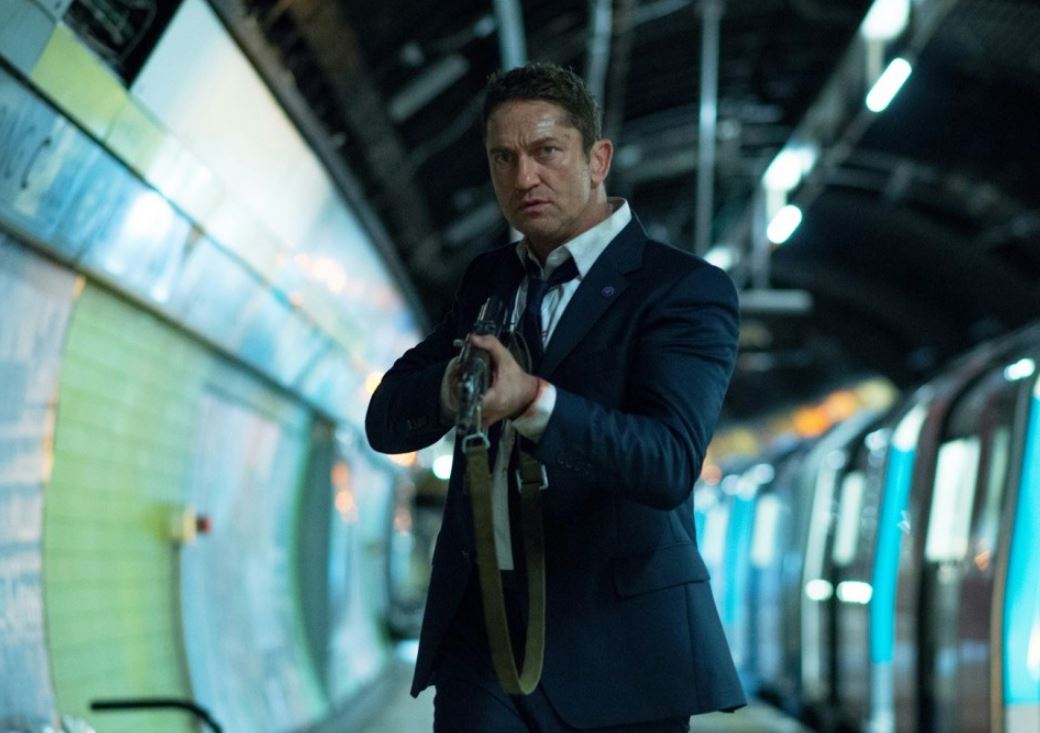 Lionsgate Home Entertainment will release Angel Has Fallen on Blu-ray/DVD on November 26 and it's giving Silver Screen Beat readers a chance to win a Blu-ray combo pack (plus DVD and digital) of the film.
Our readers can click this link right now to enter to win an Angel Has Fallen combo pack, which includes several behind the scenes featurettes and a 3-part audio commentary with director Ric Roman Waugh.
The contest is currently ongoing and will end Sunday, November 24, at which point winners will be selected and notified. Below is the official trailer for Angel Has Fallen as well as some additional details about the film.
Directed by: Ric Roman Waugh
Cast: Gerard Butler, Morgan Freeman, Alan Siegel, Matt O'Toole, John Thompson, Les Weldon, Yariv Lerner, and Mike Touzard
Rating: R for violence and language throughout
4K UHD / BLU-RAY / DVD / DIGITAL SPECIAL FEATURES
"Even Angels Fall: The Story" Featurette
"Someone to Watch Over Me: New Blood" Featurette
"Calling All Angels: Casting" Featurette
"True Faith: Authenticity" Featurette
"Fight for You: Stunts and Action" Featurette
"Earth Angel: Recreating DC" Featurette
"Angel Declassified" 3-Part Audio Commentary with Director Ric Roman Waugh
Paramount taps 'Fargo' creator Noah Hawley to write, direct next installment in 'Star Trek' series
Fresh off the release of his feature directorial debut Lucy in the Sky last month, Noah Hawley has been set to write and direct the upcoming next installment in the Star Trek franchise, according to Deadline.
Chris Pine, Zachary Quinto, Zoe Saldana, and the rest of the principal cast are all expected to return for Star Trek 4, which Hawley will also produce for his 26 Keys banner along with JJ Abrams and Bad Robot.
The film is not in any way related to the R-rated spinoff Abrams and Quentin Tarantino have been developing with writer Mark L. Smith and will serve as a direct sequel to 2016's Star Trek Beyond.
S.J. Clarkson had been attached to direct Star Trek 4 as recently as last year and was poised to become the first woman to helm a film in the sci-fi series but reportedly parted ways with the project after development stalled in mid-2018.
Hawley — perhaps best known for his work on FX series such as Fargo and Legion — recently made his directorial debut with the Natalie Portman-led drama Lucy in the Sky, which tanked at the domestic box office amid harsh reviews from critics.
Production on Star Trek 4 is expected to get underway in 2020.