Jordan Peele's revival of 'The Twilight Zone' renewed for a second season at CBS All Access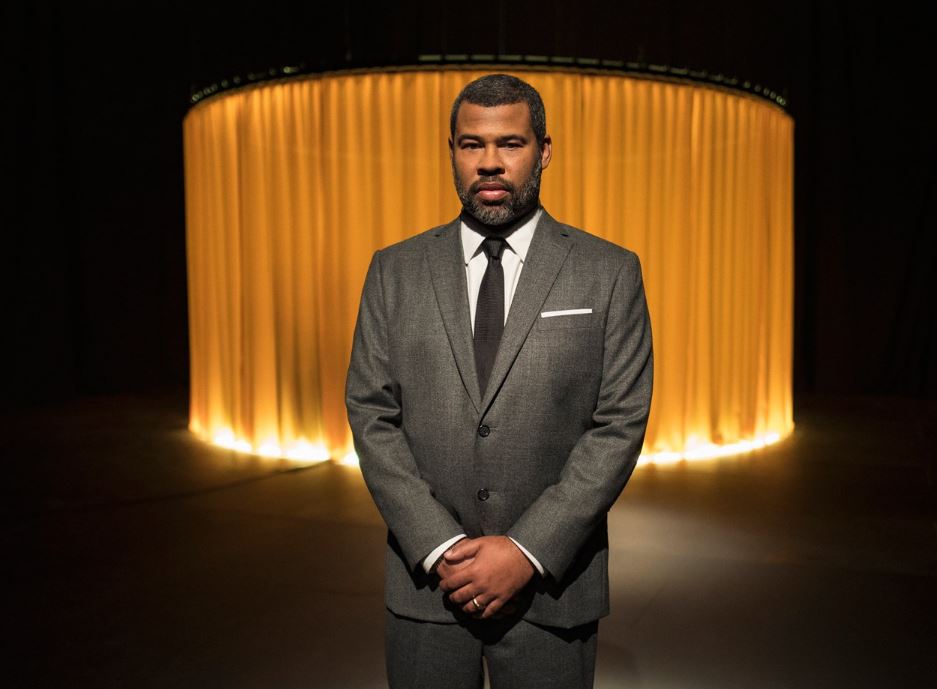 Nearly a month after it first premiered, CBS All Access announced Monday that it has renewed Jordan Peele's revival of The Twilight Zone for a second season. The first episode of the reboot, which starred Kumail Nanjiani, drew some of the highest numbers ever for an original series on the streaming service.
The Twilight Zone is hosted, narrated, and produced by Peele and also stars Ike Barinholtz, Lucinda Dryzek, Taissa Farmiga, Greg Kinnear, Luke Kirby, Sanaa Lathan, John Cho, Adam Scott, Rhea Seehorn, Alison Tolman, Jacob Tremblay, Jefferson White, Jonathan Whitesell, Jessica Williams, DeWanda Wise, and Steven Yeun.
CBS Television Studios produces the series in association with Peele's Monkeypaw Productions and Simon Kinberg's Genre Films. Peele and Kinberg also serve as executive producers along with Win Rosenfeld, Audrey Chon, Glen Morgan, Carol Serling, Rick Berg, and Greg Yaitanes.
The original Twilight Zone was created by Rod Serling in 1959 and ran for five seasons until 1964, ending with a total of 156 episodes that starred actors like Dennis Hopper, Leonard Nimoy, Robert Redford, and William Shatner. The show was known for using socially conscious storytelling to explore the human condition and culture of the times.
New episodes of The Twilight Zone debut every Thursday on CBS All Access.
Elvis Presley will become a spy for the US government in Netflix's new animated series 'Agent King'
So, uh, with today being the 42nd anniversary of the death of Elvis Presley and all, Netflix announced that they've given a series order to Agent King, which is described as an "adult animated action-comedy series" that centers around the iconic music legend becoming — as the title suggests — a special agent.
As if that wasn't strange enough, here's the official logline for the show: "Elvis Presley trades in his white jumpsuit for a jet pack when he is covertly inducted into a secret government spy program to help battle the dark forces that threaten the country he loves — all while holding down his day job as the King Of Rock And Roll."
Priscilla Presley and John Eddie created and serve as executive producers on the series, which also has Archer's Mike Arnold showrunning, writing, and co-executive producing.
"From the time Elvis was a young boy he always dreamed of being the superhero fighting crime and saving the world! Agent King lets him do just that," said Priscilla Presley. "My co-creator John Eddie and I are so excited to be working with Netflix and Sony Animation on this amazing project and getting the chance to show the world an Elvis they haven't seen before."
Yeah, I really don't know what the fuck to make of any of this, but as someone who loves and takes pleasure in being entertained by weird shit, I suppose Agent King will be right up my alley and is definitely going on my watchlist as soon as it drops on Netflix.
Ewan McGregor is in talks to reprise his iconic role as Obi-Wan Kenobi for a new Disney+ series
As you may recall, we were all pretty damn disappointed around these parts last year when it was revealed that Disney and Lucasfilm had stopped developing an Obi-Wan Kenobi spinoff starring Ewan McGregor due to the poor box office performance of Solo: A Star Wars Story (which really wasn't all that bad of a movie, if you ask me.)
However, this latest Obi-Wan-related development has certainly piqued our interest, as THR is reporting that McGregor is once again in talks to reprise his role as the iconic Jedi Knight — but it isn't for a feature film, this time around.
Indeed, Disney and Lucasfilm have now begun to develop an Obi-Wan Kenobi series for their upcoming Disney+ streaming service, though it appears details about it are being kept tightly under wraps for the time being, according to THR.
Disney's D23 Expo is just around the corner, however, so it seems more than likely that we'll be getting an official announcement for the Obi-Wan series (as well as an update or two on The Mandalorian and the Cassian Andor series starring Diego Luna, both of which we haven't heard anything about in a minute) once that event kicks off in Anaheim later this month on August 23, so be sure to stay tuned for more.
Grab a mother-effin' beer: Nathan Fielder is returning to television with two new projects for HBO
It's been nearly an entire year (!) since Nathan For You ended its run on Comedy Central and, ever since then, fans have been wondering what was in store next for writer, director, and comedian Nathan Fielder — and now we know! Well, kinda.
According to Variety, Fielder has inked a one-year overall deal over at HBO where he will serve as executive producer on the upcoming series How To…With John Wilson as well as an untitled comedy pilot, which he will also write, direct, and star in.
Hosted by Wilson, the half-hour, first-person documentary series follows an anxious New Yorker as he "attempts to give everyday advice while dealing with his own personal issues. Acting as both cameraman and narrator, he covertly documents the lives of fellow New Yorkers in a comic odyssey of self-discovery, inevitably making the audience comfortable with the awkward contradictions of modern life."
As for the untitled comedy pilot, plot details are being kept tightly under wraps for the time being, but here's to hoping it's something just as lovely and brilliant and delightful as Nathan For You was because I desperately need both a series like that and Nathan Fielder back in my life and on my television screen immediately.