Chris Evans will take a break from fighting Thanos to star in Apple's 'Defending Jacob' series
As if Chris Evans wasn't already busy enough fighting Thanos as Captain America, Apple announced today that they have given an eight-episode straight-to-series order to Defending Jacob, a "character-driven thriller" that Evans will be starring in and executive producing, according to Deadline.
Based upon the best-selling novel by William Landay, the series was written and created by Mark Bomback (the writer and executive producer of the Planet of the Apes trilogy) and tells the story of Andy Barber (Evans), an assistant district attorney struggling to come to terms with the fact that his teenage son is accused of committing a heinous crime.
Aside from a couple of stints early on his career, including the short-lived TV series remake of The Fugitive in the early 2000s, Evans hasn't done much television work over the course of his career, so it should be interesting to see how he tackles this project—one that will really give him a chance to show off those dramatic acting chops.
Evans isn't the first high-profile name to have an original series in the works over at Apple's forthcoming streaming service, though, as Steven Spielberg, Oprah, Damien Chazelle, Reese Witherspoon, Jennifer Aniston, Octavia Spencer, and Jason Momoa all have projects lined up for the new platform, which is expected to launch next year.
But with the likes of Netflix, Hulu, Amazon Prime, HBO, and so many other streaming services and TV networks already available at our fingertips, will Apple really be able to make a dent in this crowded industry? Will they really be able to offer us something the others haven't already? Will it really be worth spending money on?
Yeah, probably. They're fucking Apple.
With the launch of its streaming service around the corner, Disney bans ads from Netflix
With the launch of its streaming service Disney+ just around the corner, Disney has made the decision to longer accept advertising from Netflix on many of its entertainment networks, including television channels such as ABC and Freeform, according to The Wall Street Journal.
"The direct-to-consumer business has evolved, with many more entrants looking to advertise in traditional television and across our portfolio of networks," Disney said in a statement. "While the initial decision was strictly advertising-based, we reevaluated our strategy to reflect the comprehensive business relationships we have with many of these companies, as direct-to-consumer is one element."
However, Disney's decision to bar ads from rival streaming services will not impact all of its networks, as the company will still continue to accept ads from Netflix on its various ESPN channels because the streamer does not compete with Disney in any way in live sports.
Disney+, which launches November 12, will feature dozens of movies and shows from Disney, Pixar, Marvel, Star Wars, National Geographic, and 20th Century Fox, which Disney acquired in a massive $71.3 billion deal earlier this year.
In addition to the likes of Netflix, Hulu, and Amazon Prime, Disney+ will have plenty of other competition in the streaming game, including Apple's Apple TV+, which debuts November 1, and HBO's HBO Max, which is expected to arrive on the market early next year.
Netflix renews 'Stranger Things' for season 4, signs the Duffer Brothers to multi-year overall deal
In a move that should surprise absolutely no one, Netflix announced Monday that they have renewed Stranger Things for a fourth season and signed series creators and showrunners the Duffer Brothers to a multi-year film and series overall deal.
"The Duffer Brothers have captivated viewers around the world with Stranger Things and we're thrilled to expand our relationship with them to bring their vivid imaginations to other film and series projects our members will love," said Netflix chief Ted Sarandos. "We can't wait to see what the Duffer Brothers have in store when they step outside the world of The Upside Down."
The series, which has picked up 30 Emmy Award nominations and six wins since its debut in 2016, is produced by Monkey Massacre Productions & 21 Laps Entertainment. The Duffer Brothers serve as executive producers on the show alongside Shawn Levy and Dan Cohen of 21 Laps Entertainment and Iain Paterson.
Adds the Duffer Brothers: "We are absolutely thrilled to continue our relationship with Netflix. Ted Sarandos, Cindy Holland, Brian Wright, and Matt Thunell took a huge chance on us and our show — and forever changed our lives. From our first pitch meeting to the release of Stranger Things 3, the entire team at Netflix has been nothing short of sensational, providing us with the kind of support, guidance, and creative freedom we always dreamed about. We can't wait to tell many more stories together — beginning, of course, with a return trip to Hawkins!"
Season 4 of Stranger Things is expected to arrive on Netflix in 2020.
Hallelujah: HBO is renewing Danny McBride's 'The Righteous Gemstones' for a second season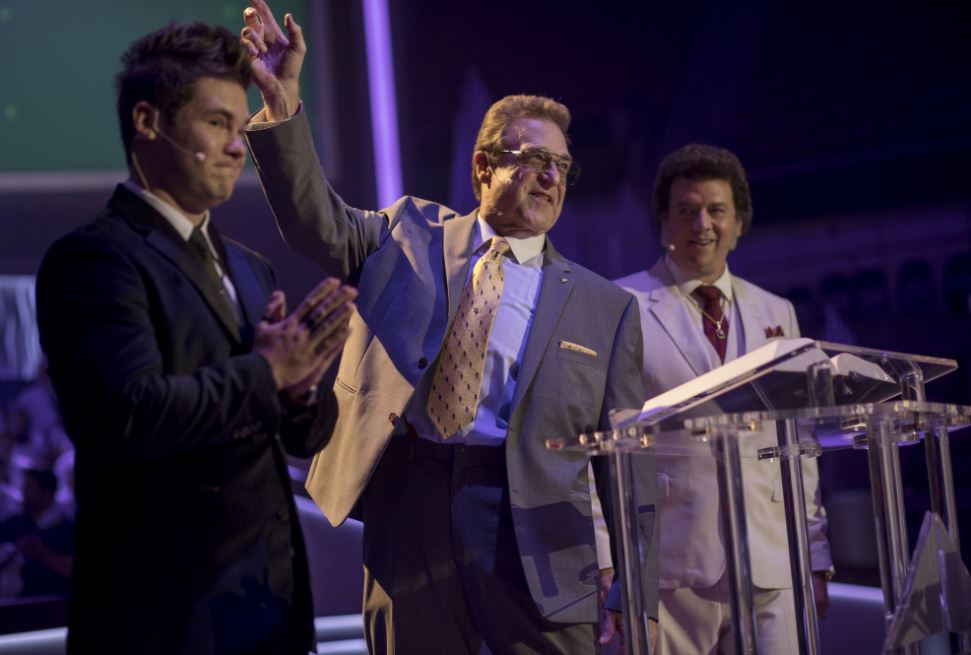 Danny McBride's new series The Righteous Gemstones isn't even halfway through its debut series — episode four just aired this past weekend — and yet HBO has already opted to renew it for a second season, the network announced Monday morning.
"Danny, Jody [Hill] and David [Gordon Green] are among our favorite collaborators and we're thrilled that their take on a family comedy has been met with such enthusiasm," said HBO programming executive vice president Amy Gravitt. "We cannot wait to share the next steps in the Gemstone family's epic journey."
Written, created, and executive produced by McBride, The Righteous Gemstones follows "the world famous Gemstone televangelist family, which has a long tradition of deviance, greed, and charitable work, all in the name of the Lord Jesus Christ."
The series features one hell of an ensemble cast that includes the likes of McBride along with John Goodman, Adam DeVine, Edi Patterson, Tony Cavalero, Cassidy Freeman, Skyler Gisondo, Gregalan Williams, Tim Baltz, Dermot Mulroney, and Walton Goggins.
Between Eastbound & Down, Vice Principals, and now Righteous Gemstones, McBride, Hill, and Gordon Green produce some pretty spectacular shit for HBO under their Rough House Pictures banner and I'm thrilled to see a show like Gemstones get renewed for another season. Hallelujah, baby.