Don't miss out on these Netflix titles before they disappear in September
It's time to create your monthly binge-watch list once again. Netflix has announced what will be coming and going on your favorite streaming service in September 2016. Don't worry, Stranger Things isn't going anywhere. After reviewing the list of movies and series leaving Netflix in September multiple different times, it's safe to say that it is truly nothing to get worked up over. The majority of your favorite titles aren't going anywhere.
The list of titles arriving next month is quite an exceptional one, including acclaimed films such as Jaws, Saving Private Ryan, and Zootopia. Are you a fan of hilariously bad movies? The 2006 remake of The Wicker Man starring Nicholas Cage is the right movie for you. Interested in seeing what's in-store for your Netflix next month? We've gathered the complete list of titles coming and going on Netflix in September, which you can read below.
Coming in September 2016
Avail 9/1/16
The Amityville Horror (2005)
Babel (2006)
Bayou Maharajah: The Tragic Genius of James Booker (2013)
Bill & Ted's Bogus Journey (1991)
Bratz: The Movie (2007)
Burn, Burn, Burn (2015)
Cats & Dogs (2001)
Crashing: Season 1
Defiance (2008)
Easy Fortune Happy Life (2009)
Europe's Last Great Wilderness (2015)
The Fierce Wife (2010)
Footloose (1984)
Full Out (2015)
Game Winning Hit: Season 1
Heartland: Season 7
Hellevator: Season 1
Hoot (2006)
Hope Floats (1998)
I Am the Ambassador: Season 1 ­
Indochina's Wild Heart (2015)
The IT Crowd: Series 5
Jaws (1975)
Jaws 2 (1978)
Jaws 3 (1983)
Jaws: The Revenge (1987)
Joyful Noise (2012)
Keepers of the Game (2016)
Last Holiday (2006)
Lucky Days: Season 1
Man on Wire (2008)
Milk Money (1994)
Practical Magic (1998)
Road Trip (2000)
Sam Kinison: Breaking the Rules (2000)
Saving Private Ryan (1998)
Scary Movie 2 (2001)
Shameless (U.S.): Season 5­6
Stomp the Yard (2007)
Sweeney Todd (2007)
Top Gun (1986)
True Grit (1969)
U­571 (2000)
The Wicker Man (2006)
Wild Madagascar (2015)
The Womanizer: Season 1
The Year of Happiness and Love: Season 1
Avail 9/2/16
Baby Daddy: Season 5
Chef's Table: France ­
Kazoops!: Season 1 ­
Kulipari: An Army of Frogs
Narcos: Season 2 ­
Young & Hungry: Season 4
Avail 9/6/16
Crash (2004)
The Finest Hours (2016)
Hard Target 2 (2016)
Honey 3 (2016)
R.L. Stine's Mostly Ghostly: One Night in Doom House (2016)
Avail 9/7/16
The Blacklist: Season 3
Galavant: Seasons 1­2
Avail 9/10/16
Supergirl: Season 1
Avail 9/13/16
Extremis (2016) ­
Hawaii Five­0: Season 6
London Has Fallen (2016)
Avail 9/14/16
Goldie & Bear: Season 1
Avail 9/15/16
Sample This (2012)
The Walking Dead: Season 6
Avail 9/16/16
Cedric The Entertainer: Live from the Ville
Raiders!: The Story of the Greatest Fan Film Ever Made (2015)
The White Helmets (2016)
Avail 9/17/16
3 Days to Kill (2014)
Luther: Season 4
Penny Dreadful: Season 3
Avail 9/19/16
Call the Midwife: Series 5
Gotham: Season 2
Avail 9/20/16
Colliding Dreams (2016)
New Girl: Season 5
Zootopia (2016)
Avail 9/22/16
Bones: Season 11
Easy: Season 1
Wallander: Series 4
Avail 9/23/16
Audrie & Daisy (2016)
Iliza Shlesinger: Confirmed Kills
Last Man Standing: Season 5
Longmire: Season 5 ­
VeggieTales in the House: Season 4
Avail 9/24/16
Portlandia: Season 6
River (2016)
Avail 9/25/16
Family Guy: Season 14
Margaret Cho: PsyCHO (2015)
Avail 9/28/16
The Fosters: Season 4 (Part A)
The Imitation Game (2014)
Avail 9/30/16
Amanda Knox (2016)
Marvel's Luke Cage: Season 1
Scream: Season 2
Leaving in September 2016
Leaving 9/1/16
2 Fast 2 Furious (2003)
A Walk to Remember (2002)
Anywhere but Here (1999)
Avengers Confidential: Black Widow & Punisher (2014)
The Bridge on the River Kwai (1957)
Call Me Crazy: A Five Film (2013)
The Color Purple (1985)
Crocodile Dundee (1986)
Days of Thunder (1990)
Defending Your Life (1991)
Double Jeopardy (1999)
Everybody Loves Raymond: Seasons 1­9
Exporting Raymond (2010)
Flight of the Intruder (1991)
Girl Rising (2013)
Hachi: A Dog's Tale (2009)
Hardball (2001)
The Haunting (1999)
Nick Cannon: Mr. Showbiz (2011)
Our Man in Tehran (2013)
Primal Fear (1996)
Roboshark (2015)
Roman Holiday (1953)
S.W.A.T. (2003)
Sins of My Father (2009)
Spanglish (2004)
Traffic (2000)
The Weather Man (2005)
The Wood (1999)
Zoolander (2001)
Leaving 9/4/16
Melissa & Joey: Season 1­4
Shanghai Knights (2003)
Leaving 9/5/16
Gabe the Cupid Dog (2012)
Leaving 9/6/16
Hollywood Homicide (2003)
My Babysitter's a Vampire: The Movie (2010)
Leaving 9/9/16
The Emperor's New Groove (2000)
Lilo & Stitch (2002)
Leaving 9/11/16
Fringe: Seasons 1­5
How to Train Your Dragon 2 (2014)
Leaving 9/15/16
Bob Saget: That's What I'm Talkin' About (2013)
Leaving 9/16/16
Gridiron Gang (2006)
The Kids Are All Right (2010)
Leaving 9/17/16
Gimme the Loot (2012)
Simon Killer (2012)
Leaving 9/20/16
Something, Anything (2014)
Leaving 9/23/16
The Lost Medallion (2013)
Leaving 9/24/16
The Forbidden Kingdom (2008)
Leaving 9/25/16
Alias: Seasons 1­5
Jobs (2013)
Leaving 9/28/16
Open Water (2004)
Open Water 2: Adrift (2006)
Leaving 9/30/16
666 Park Avenue: Season 1
Another Gay Movie (2006)
The Aviators (2008)
League of Super Evil: Season 1
We Were Soldiers (2002)
Wolf (2013)
Season 2 of Jordan Peele's 'Twilight Zone' will star Billy Porter, Tony Hale, and Morena Baccarin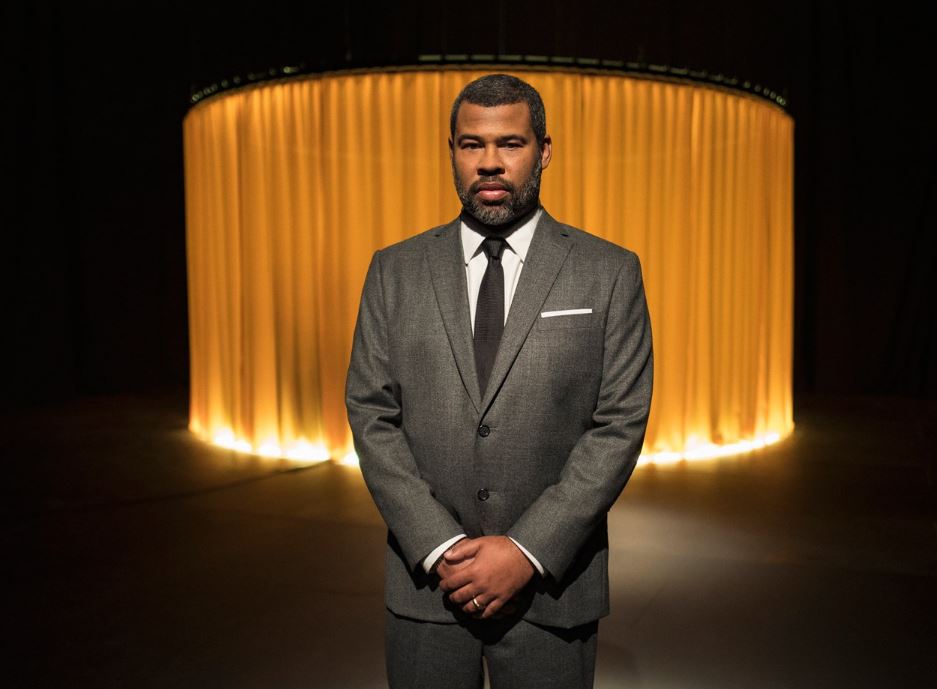 With season 2 of Jordan Peele's revival of The Twilight Zone officially on the way, CBS All Access has announced at least some of the stars that will be featured in the upcoming episodes, which will debut on the streaming service later this year.
Season 2 of The Twilight Zone will feature the likes of Pose star Billy Porter along with Tony Hale, Chris Meloni, Gillian Jacobs, Morena Baccarin, Jenna Elfman, Ethan Embry, Abbie Hern, Sophia Macy Tavi Gevinson, Joel McHale, Jimmi Simpson, and Daniel Sunjata.
Peele, who hosts and executive produces The Twilight Zone along with Simon Kinberg, also appears to have written an episode for the new season titled "Downtime," which will star Baccarin, Hale, and Colman Domingo.
Details about six of the upcoming Twilight Zone episodes can be found below.
Episode: "Downtime"
Starring Morena Baccarin, Colman Domingo and Tony Hale
Written by Jordan Peele
Episode: "The Who of You"
Starring Daniel Sunjata (Graceland), Ethan Embry (Grace and Frankie) and Billy Porter (Pose)
Written by Win Rosenfeld
Episode: "A Human Face"
Starring Jenna Elfman (Dharma & Greg), Chris Meloni (Law & Order: SVU) and Tavi Gevinson (Person to Person)
Written by Alex Rubens
Episode: "8"
Starring Joel McHale (Community)
Written by Glen Morgan
Episode: "Among the Untrodden"
Introducing Abbie Hern and Sophia Macy
Written by Heather Anne Campbell
Episode: "Meet in the Middle"
Starring Jimmi Simpson (Westworld) and Gillian Jacobs (Love)
Written by Emily C. Chang and Sara Amini
Bong Joon Ho and Adam McKay are bringing 'Parasite' to HBO in the form of a limited series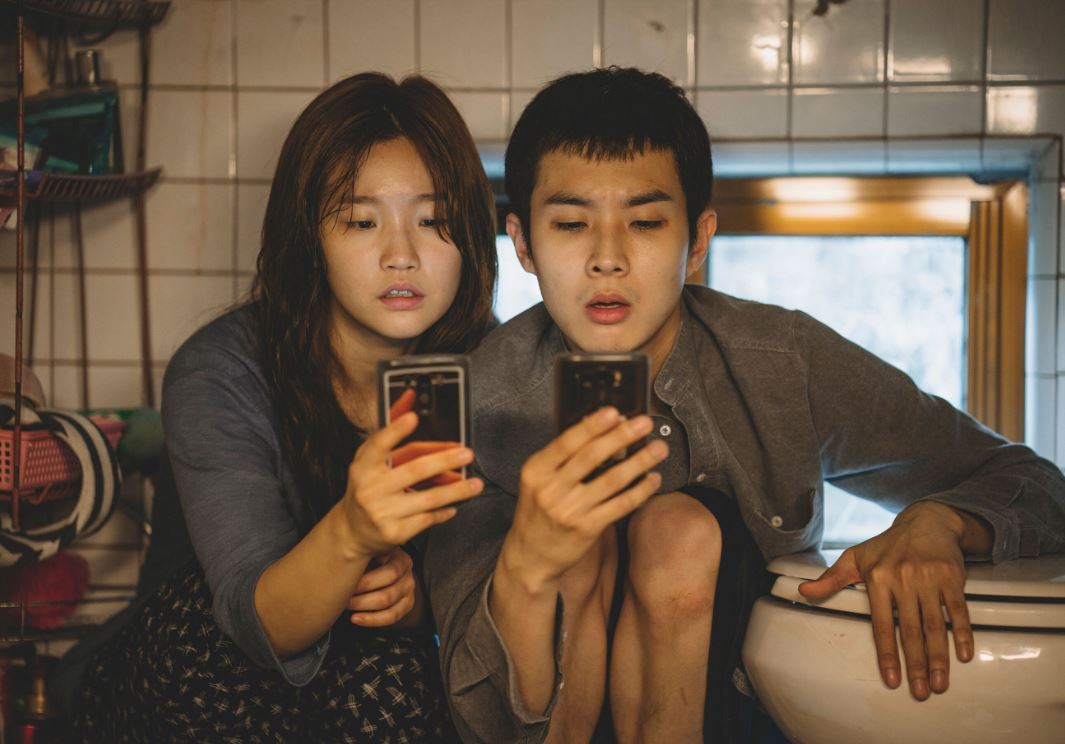 In a rather unfortunate but not particularly surprising development, THR is reporting that HBO has won an intense bidding war against Netflix to acquire the rights to adapt Bong Joon Ho's 2019 feature film Parasite into a limited series.
While details about the project are still relatively unknown, we do know that Joon Ho is attached to the series as an executive producer along with Adam McKay. Beyond that, though, it looks like specifics are being kept tightly under wraps for the time being.
Indeed, the fact that Joon Ho will be a part of the project in some capacity is promising, to say the least, but the fact Parasite can't stand alone on its own as the masterwork that it is and has to be remade for American audiences in a limited series format is pretty damn shameful.
Of course this kind of shit was inevitable the moment Parasite turned into the global, cultural phenomenon that it has become; there's certainly no doubt about that. But surely no one in their right in mind is clamoring for an English-language miniseries version of a movie that hasn't even been out in America for more than three months, right?
If that is the case, then this quote from Joon Ho at the Golden Globes is even more relevant now than it was before: "Once you overcome the one-inch tall barrier of subtitles, you will be introduced to so many more amazing films."
Netflix's 'Locke & Key' trailer reveals the long-awaited adaptation of the graphic novels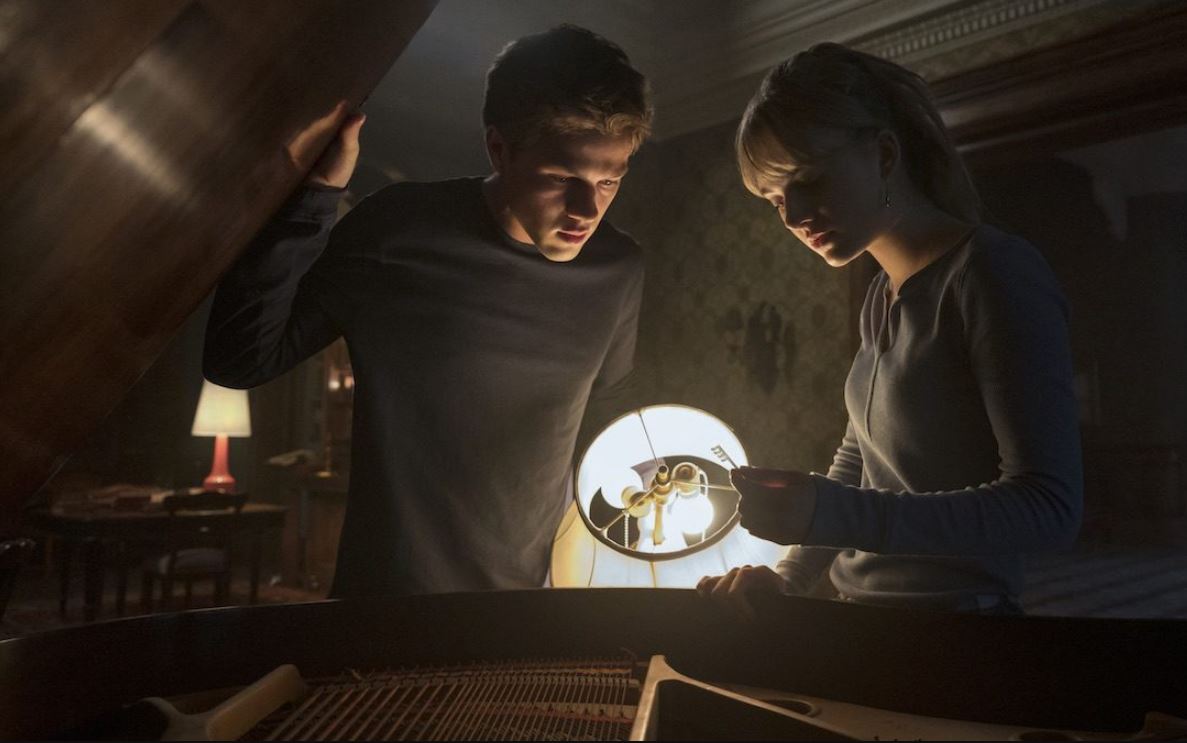 The streaming wars will only be getting more intense in 2020 and Netflix really appears to be stepping up their game heading into the first quarter of the new year as evidenced by all of the trailers they've released today, including this one for the first season of Locke & Key.
Based on the best-selling graphic novels by Joe Hill, Locke & Key follows three siblings who move to their ancestral home following the death (OK, murder) of their father and discover a set of magical keys that grant them with a wide array of powers and abilities.
Little do the siblings know, however, that a sinister, demonic entity occupies their home as well and is deadset on taking the keys for itself and will stop at nothing to obtain them.
Carlton Cuse, Aron Eli Coleite, and Meredith Averill developed the series, which stars Jackson Robert Scott, Connor Jessup, Emilia Jones, Sherri Saum, Griffin Gluck, and Darby Stanchfield.
As someone with little to no knowledge about the source material, I think this looks pretty great! The synopsis sounds intriguing enough and the whole visual aesthetic of the show is right in my wheelhouse; consider me sold.
Locke & Key hits Netflix on February 7.