The latest trailer for 'Creed II' finds Adonis Creed going head to head with Viktor Drago
As promised, MGM and Warner Bros. unleashed a new trailer for Creed II this morning, further revealing the next chapter in Adonis Creed's boxing career, and it looks to be a pretty promising sequel—even if it doesn't have a shot at being nearly as good as what we got with the first Creed.
Our latest look at Creed II shows just how much of a balancing act life has become for Adonis (Michael B. Jordan) as he gears up for what could be the biggest challenge of his life: going head to head with Viktor (Florian Munteanu), the son of Ivan Drago (Dolph Lundgren).
But facing off against a ruthless opponent with ties to his family's past means training around the clock with Rocky (Sylvester Stallone), who has pretty much turned into Mickey Goldmill at this point. However, that also means less time away from Bianca (Tessa Thompson) and his newborn baby—so Adonis obviously has a lot at stake here, especially considering how things ended for his dad when he faced off against the elder Drago.
For Creed II, Steven Caple Jr. is in the director's chair this time around working from a screenplay written by Stallone himself, while Ryan Coogler, who directed the first Creed, steps back into an executive producer role. Wood Harris, Russell Hornsby, Andre Ward, and Phylicia Rashad also star in the film.
Creed II will head into theaters just in time for Thanksgiving on November 21. You can check out the newly released trailer for the film below.
'The Call of the Wild' trailer finds Harrison Ford, his dog embarking on an epic adventure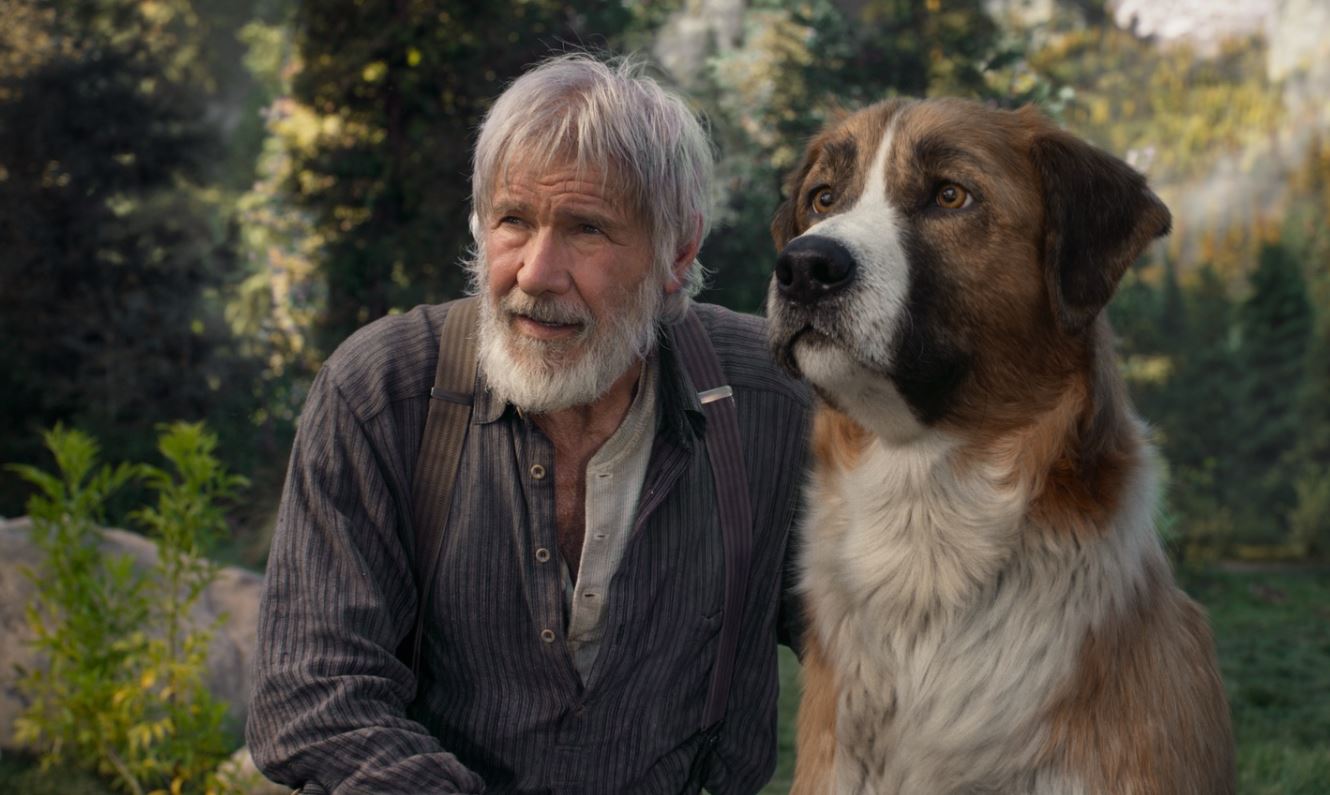 20th Century Fox has released the trailer for The Call of the Wild, the first live-action effort from Lilo & Stitch and How to Train Your Dragon director Chris Sanders starring Harrison Ford.
Based on the novel by Jack London, The Call of the Wild chronicles the story of Buck, a dog whose life is turned upside down when he's uprooted from his California home and taken to the exotic wilds of the Alaskan Yukon where he meets John Thornton (Ford), a seasoned gold prospector, during the Klondike Gold Rush in the 1890s.
In addition to Ford, the film's cast ensemble cast also includes the likes of Dan Stevens, Karen Gillan, Omar Sy, Bradley Whitford, Colin Woodell, Scott MacDonald, and Cara Gee.
Michael Green scripted the film, which is produced by Erwin Stoff, with Diana Pokorny serving as executive producer and Ryan Stafford co-producing.
The Call of the Wild hits theaters February 1.
Netflix releases final trailer for Martin Scorsese's 'The Irishman' ahead of streaming debut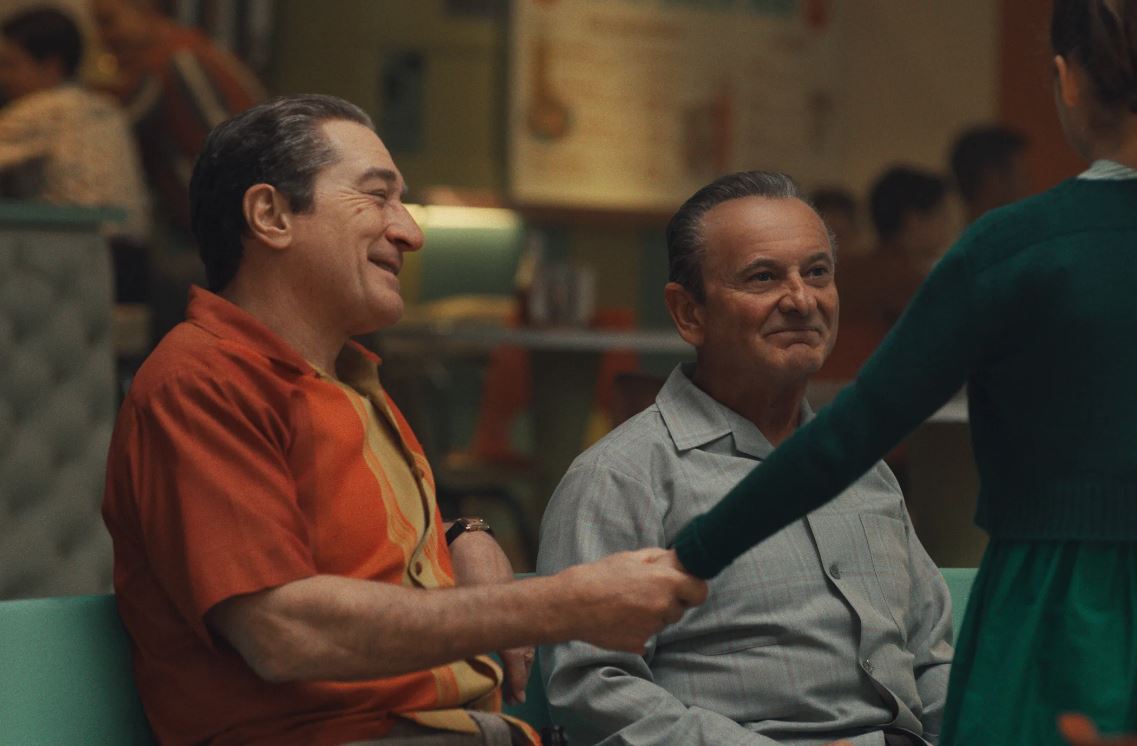 Netflix has released the final trailer for Martin Scorsese's masterful gangster epic The Irishman starring Robert De Niro, Al Pacino, and Joe Pesci ahead of its debut on the streaming service next week.
Based on Charles Brandt's true-crime novel I Heard You Paint Houses, The Irishman chronicles the story of Frank Sheeran (De Niro), a high-ranking labor union official and mob hitman who worked alongside some of the most notorious figures of the 20th century, including Bufalino crime family boss Russell Bufalino (Pesci) and Teamsters president Jimmy Hoffa (Pacino).
The film spans decades and offers a monumental journey through the hidden corridors of organized crime, including its inner workings and connections to mainstream politics, as well as a glimpse into the mysterious 1975 disappearance of Hoffa, whose body was never actually found by authorities.
In addition to its three main stars, The Irishman boasts an incredible ensemble cast that also includes Ray Romano as Bill Bufalino, Harvey Keitel as Angelo Bruno, Anna Paquin as Peggy Sheeran, Jesse Plemons as Chuckie O'Brien, Bobby Cannavale as Felix DiTullio, and Stephen Graham as Anthony Provenzano.
The Irishman is currently playing in select theaters around the US and will begin streaming on Netflix just in time for Thanksgiving on November 27.
'Avenue 5' teaser trailer reveals Armando Iannucci's bonkers new sci-fi comedy series for HBO
HBO has released the first teaser trailer for Veep creator Armando Iannucci's new comedy series Avenue 5, which is set 40 years in the future when traveling the solar system is no longer just a sci-fi fantasy, but a massive, multi-billion dollar industry.
Hugh Laurie stars here as Ryan Clark, the charming and perhaps overconfident captain of Avenue 5, a space cruise ship that features luxury amenities such as gourmet buffets, a spa, an observation deck, and yoga classes.
The ship's eight-week orbit around Saturday seems to be going as planned until the ship unexpectedly begins to encounter an assortment of technical difficulties, and it's up to Ryan and his rather disorderly crew to calm the disgruntled passengers.
The show's cast also includes Josh Gad as billionaire Herman Judd, the creator of Avenue 5; Zach Woods as Matt Spencer, the head of customer relations; Rebecca Front as Karen Kelly, a strong-willed passenger; Suzy Nakamura as Iris Kimura, Judd's right-hand woman; Lenora Crichlow as Billie McEvoy, the ship's engineer; Nikki Amuka-Bird as Rav Mulcair, head of Judd Mission Control; and Ethan Phillips as Spike Martin, a space enthusiast and former astronaut.
Avenue 5, which is written, created, and executive produced by Iannucci, debuts on HBO in January.