Larry David faces off against a jammed toaster in this new 'Curb Your Enthusiasm' season 10 teaser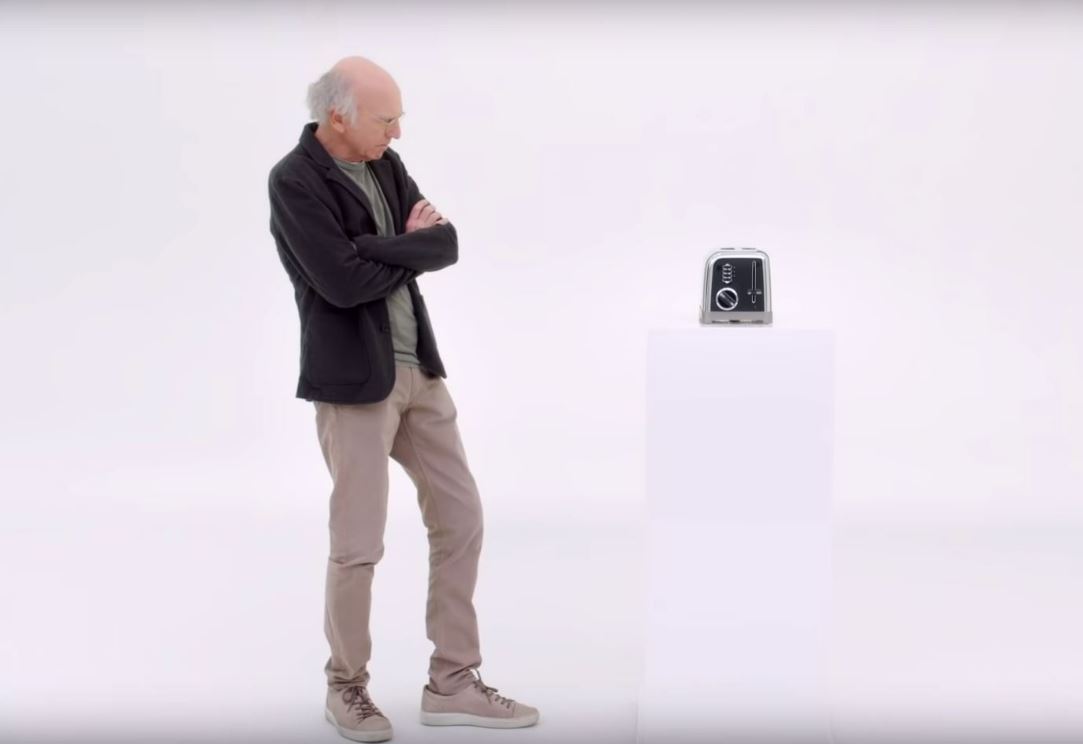 "We can't wait either," says the new teaser for the highly anticipated tenth season of Curb Your Enthusiasm, which will finally return to HBO this January more than two years after season 9 wrapped at the end of 2017.
In the minute-long teaser, we see Curb star and series creator Larry David staring down a two-slice toaster. At first, he just looks a little curious and probably just wants to check on the progress of his toast, you know?
But as he waits and waits and waits and time passes, Larry grows increasingly more impatient as his toast seemingly does not want to release the two presumably very delicious slices of bread trapped within its compartments.
He then proceeds to fiddle with the slider rather aggressively and slams the toaster on the table before proceeding to walk off the set in a fit of rage. It's only then that the toaster decides to — you guessed it — release the bread.
As exciting as it is, the arrival of a new season of Curb will also be somewhat bittersweet, as it will be one of the first to not feature Bob Einstein, who played Larry's unforgettable gravelly-voiced friend Marty Funkhouser. Einstein, who was also known for his Super Dave Osborne character on various TV shows, died shortly after being diagnosed with cancer earlier this year.
Season 10 of Curb Your Enthusiasm premieres January 19 on HBO.
The final 'Antlers' trailer further reveals Scott Cooper's Guillermo del Toro-produced horror film
While Scott Cooper's last film was a bit of a dud, it appears the Hostiles director is looking to redeem himself with Antlers, a Guillermo del Toro-produced horror flick starring the terrific pairing of Keri Russell and Jesse Plemons.
Based on Nick Antosca's short story The Quiet Boy, the film centers around a small-town Oregon teacher (Russell) and her brother (Plemons), the local sheriff, as they discover a young student (Jeremy T. Thomas) is harboring a dangerous secret with so-called "frightening consequences."
Though the latest trailer for Antlers certainly shines a bit more light on the plot than the previous marketing we've received, the overall mysterious quality of the film is still very much there and I can't wait to see what kind of crazy shit unfolds, because you already know some wild stuff is going to go down in this thing if the trailers are any indication.
Graham Greene, Scott Haze, Rory Cochrane, and Amy Madigan also star in Antlers, which is set to hit theaters via Fox Searchlight on April 17.
'No Time to Die' trailer reveals a very exciting first look at Daniel Craig's final James Bond movie
Our first look at Daniel Craig's final outing as 007 finally arrived this morning as MGM dropped the eagerly awaited trailer for Cary Joji Fukunaga's No Time to Die and it certainly looks like Craig is poised to go out with quite a bang.
No Time to Die — the 25th installment in the James Bond series — finds the titular spy having to leave his retirement in Jamaica behind to help his old CIA buddy Felix Leiter (Jeffrey Wright) rescue a kidnapped scientist.
Unfortunately for Bond, this mission isn't just any ordinary old spy gig and he'll have to be forced down a dangerous plot that leads him onto the trail of a mysterious villain named Safin (Rami Malek), who's armed with dangerous new technology.
The film's stellar ensemble cast also includes the likes of Léa Seydoux, Lashana Lynch, Ben Whishaw, Naomie Harris, Christoph Waltz, Ralph Fiennes, Rory Kinnear, Ana de Armas, Dali Benssalah, David Dencik, and Billy Magnussen.
No Time to Die hits theaters April 10, 2020.
'The Call of the Wild' trailer finds Harrison Ford, his dog embarking on an epic adventure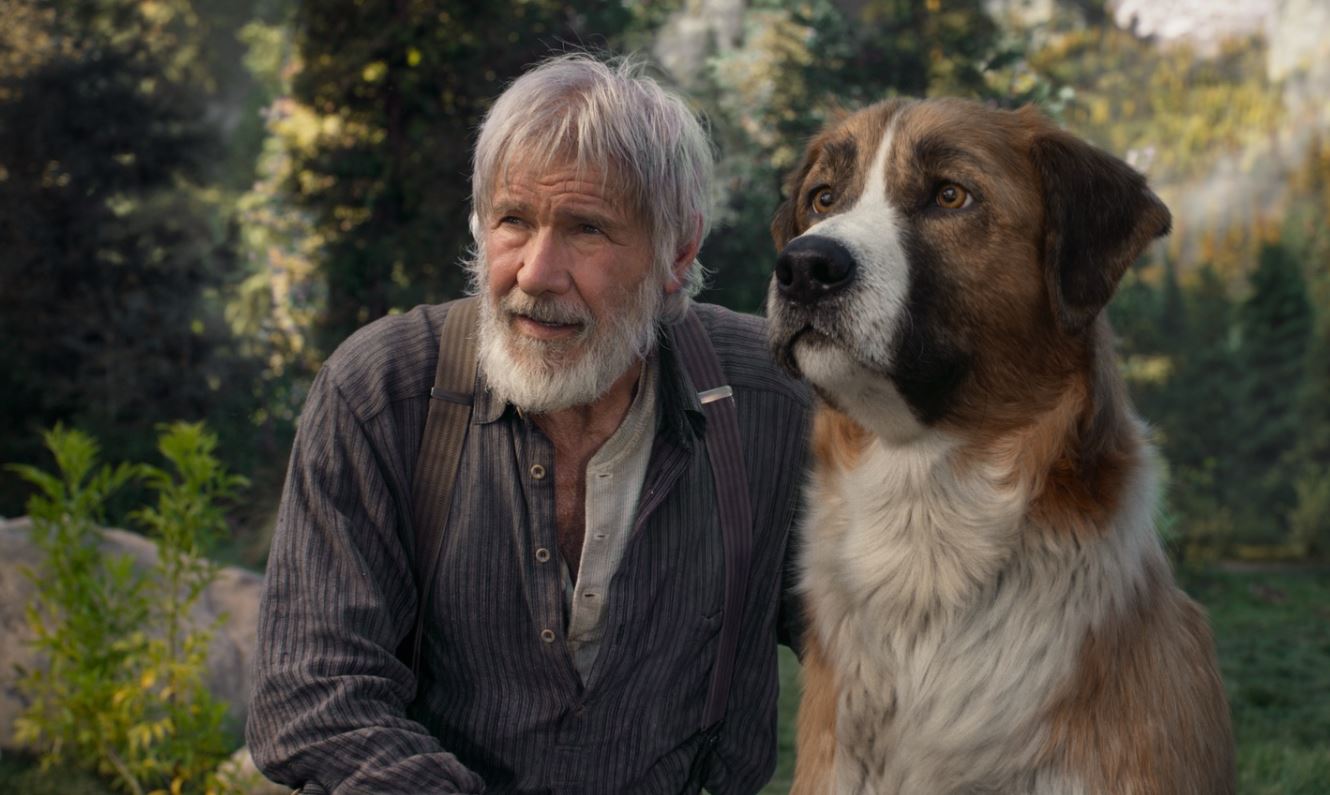 20th Century Fox has released the trailer for The Call of the Wild, the first live-action effort from Lilo & Stitch and How to Train Your Dragon director Chris Sanders starring Harrison Ford.
Based on the novel by Jack London, The Call of the Wild chronicles the story of Buck, a dog whose life is turned upside down when he's uprooted from his California home and taken to the exotic wilds of the Alaskan Yukon where he meets John Thornton (Ford), a seasoned gold prospector, during the Klondike Gold Rush in the 1890s.
In addition to Ford, the film's cast ensemble cast also includes the likes of Dan Stevens, Karen Gillan, Omar Sy, Bradley Whitford, Colin Woodell, Scott MacDonald, and Cara Gee.
Michael Green scripted the film, which is produced by Erwin Stoff, with Diana Pokorny serving as executive producer and Ryan Stafford co-producing.
The Call of the Wild hits theaters February 1.