David F. Sandberg on 'Annabelle: Creation:' 'It really felt like something I could make my own'
In Annabelle: Creation, it feels as though horror is being hearkened back to its glory days when the genre relied upon tension and suspense as opposed to predictable, cheap jump scares that leaves its audience feeling rather annoyed more than excited while walking out of the theater.
The latest installment in The Conjuring franchise, helmed by Lights Out director David F. Sandberg, who recently signed on to direct Shazam! for New Line and DC, chronicles the events that take place several years after the tragic, unexpected death of the daughter of a doll maker and his wife, who invite a nun and several girls from a shuttered orphanage into their seemingly normal home.
While it may play out in a rather conventional, by the books manner, Sandberg brings his unique style of filmmaking to a sequel that was to be dreaded by those were left disappointed by the first Annabelle movie. The scares are well-crafted, and Sandberg even incorporates a few easter eggs throughout what feels like a wildly fast-paced haunted house ride that only the biggest "ponysmasher" fans will be able to catch.
My conversation with Sandberg picks up a few moments after we chatted about this prank in Brazil, inspired by Annabelle: Creation. Here's the full interview:
What was your initial reaction when New Line approached you to direct the Annabelle sequel? 
They came to me during the post-production on Lights Out and they were very happy with how the film had turned out. And, you know, I had a very good experience working with them, but when they first asked if I wanted to direct the sequel to Annabelle, I was like, "Well, where are you going to take it? Is it just going to be the same movie again the way a lot of horror sequels are?" But then I was totally surprised to then read Gary Dauberman's script and see that it was very different from the first movie. So, it really felt like something I could make my own.
It's a very standalone movie, and you don't even have to have seen the first one to see this one. You can even see the first one after and it still works. Plus, it's a real period piece, and we got to build the whole house from scratch, it's a mostly girl cast, which I thought was really cool, and there was just a lot of things that made me want to do it.
Yup, the kids in this movie were outstanding. Gabriel Bateman's sister, Talitha Bateman, was especially good. 
Yeah! But she didn't just get the part. She auditioned several times and really proved how good she was. The casting was so important and we had so many girls that kept coming back. It takes so much work to find the perfect actress for the right role.
One of the best scenes in Annabelle: Creation is when one of the orphan girls is trapped in the barn and the light bulbs start unscrewing themselves from the ceiling. Was that moment inspired by your Attic Panic short at all?
Yes, absolutely. There was actually a different thing that was supposed to happen in the barn during that scene that was, you know, not as exciting. So, when the studio mentioned that they were going to do some additional photography and asked me if there was anything that I wanted to change or improve upon, I brought the idea to them. A lot of people who have seen Attic Panic told me, "Hey, you guys should do a feature film based on Attic Panic," but I always thought that there was no story there. You just can't make a feature out of that. So, instead, we decided to incorporate just that part into Annabelle.
It was really cool with the help of Hollywood-level people. In the short, I used CGI for the light bulb and everything, but it didn't turn out great. This time around, I had an actual practical effects guy who made a remote controlled unscrewing light bulb and stuff like that, which looked really cool and Benjamin Wallfisch did a great recreation of the score I made for the short.
Seriously, the barn scene probably got the best reaction out of the audience at my screening. One of the other scenes that seemed to play really well was the ending—that very final scene. 
You said you haven't seen the first Annabelle movie, right?
No, I haven't.
Yeah, that was a worry if people would be too confused by it, but it seems most people sort of are still OK with it. We actually cut into, those very last shots, is actually footage from the first Annabelle movie. So, you could actually just start Annabelle one right there and just have one really big, long movie. I thought that was really cool. But yeah, that was a worry, and we even considered test screening without that ending, as well, which we did. People who knew what that was, like, people who had seen the first Annabelle movie, really loved that ending so much.
I'm sure working on the set of a horror film has to be pretty exciting, but I'm sure it can also be a bit creepy at times with the weird props laying around and what not. Were there any creepy or unexplainable things that ever occurred on the set?
No, I mean, I was too busy directing most of the time, so I probably wouldn't have even noticed. But, Stephanie Sigman, who plays Sister Charlotte, was a bit freaked out, so she actually asked to have the set of the movie blessed by a priest. She said, "I'm not touching any dolls!"
You recently confirmed that you'll be directing Shazam! for New Line and DC. Do you think it's going to be a bit of a challenge making the switch from the horror genre to the comic book genre?
I'm mostly just excited about trying something different, but I'll definitely be making a return to horror at one point or another. I'm just really excited to try something different.
'The Call of the Wild' trailer finds Harrison Ford, his dog embarking on an epic adventure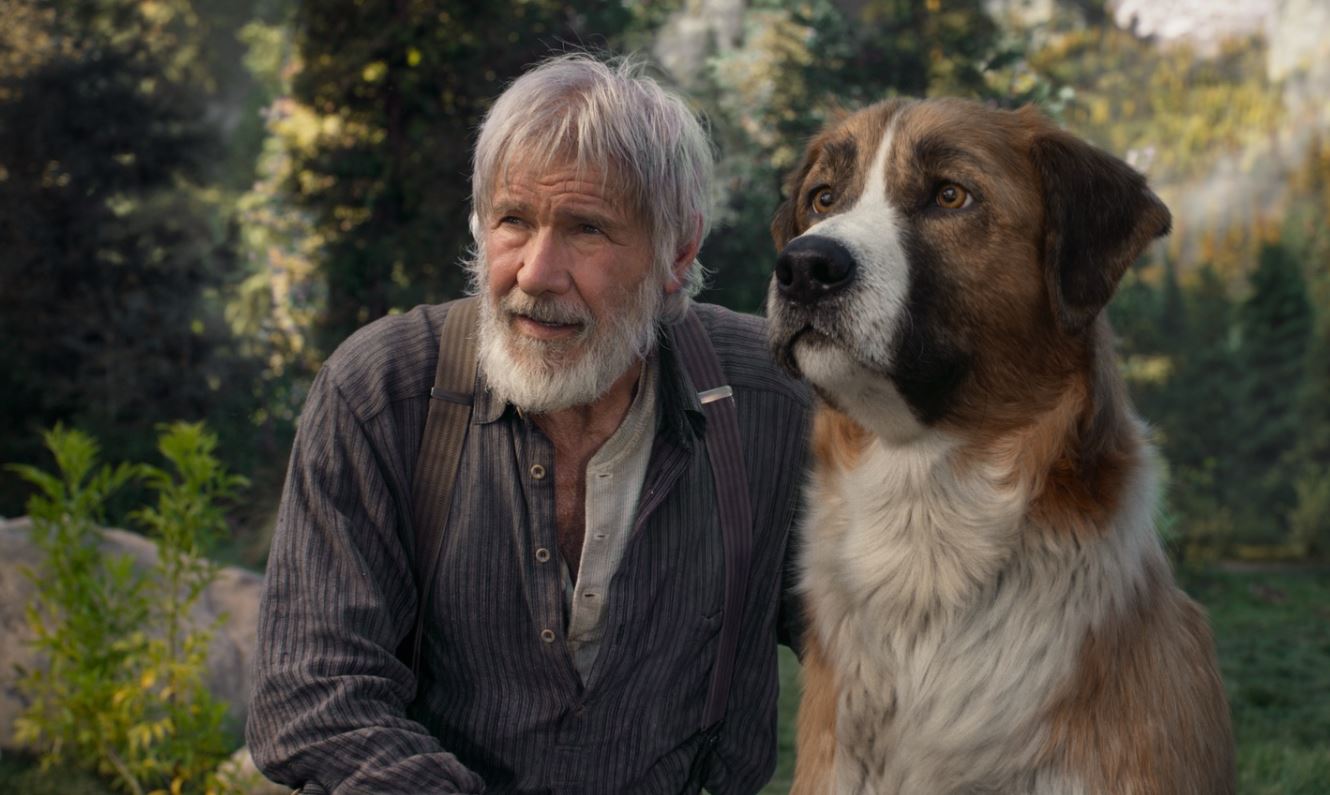 20th Century Fox has released the trailer for The Call of the Wild, the first live-action effort from Lilo & Stitch and How to Train Your Dragon director Chris Sanders starring Harrison Ford.
Based on the novel by Jack London, The Call of the Wild chronicles the story of Buck, a dog whose life is turned upside down when he's uprooted from his California home and taken to the exotic wilds of the Alaskan Yukon where he meets John Thornton (Ford), a seasoned gold prospector, during the Klondike Gold Rush in the 1890s.
In addition to Ford, the film's cast ensemble cast also includes the likes of Dan Stevens, Karen Gillan, Omar Sy, Bradley Whitford, Colin Woodell, Scott MacDonald, and Cara Gee.
Michael Green scripted the film, which is produced by Erwin Stoff, with Diana Pokorny serving as executive producer and Ryan Stafford co-producing.
The Call of the Wild hits theaters February 1.
Contest: Enter to win 'Angel Has Fallen' on Blu-ray from Lionsgate Home Entertainment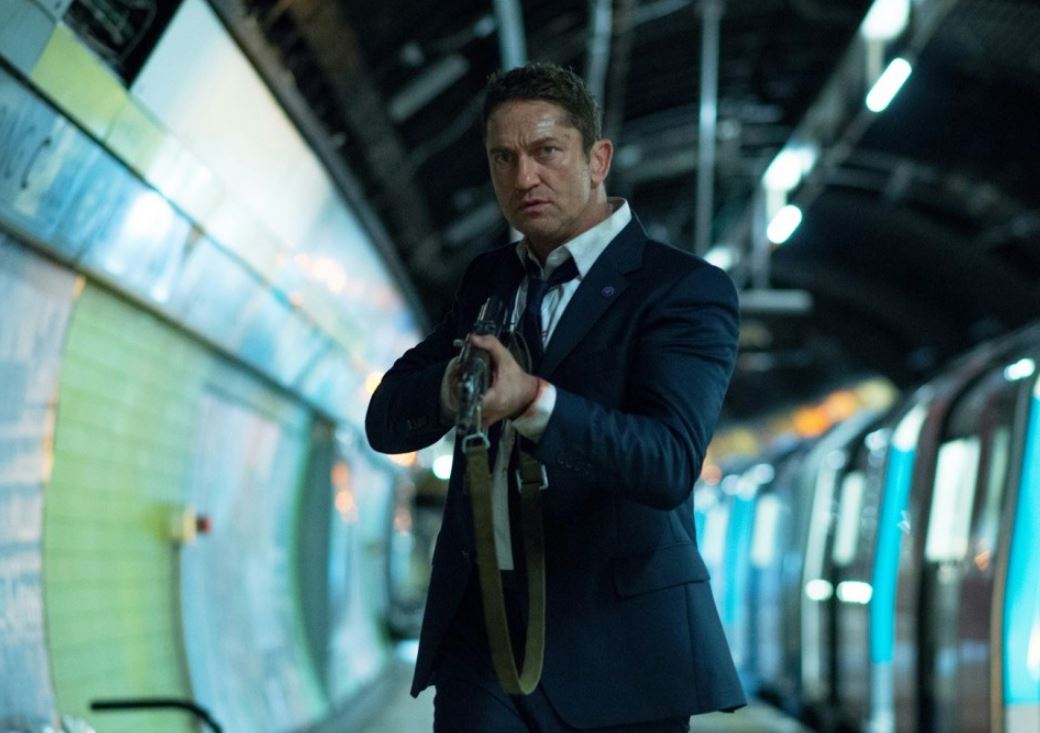 Lionsgate Home Entertainment will release Angel Has Fallen on Blu-ray/DVD on November 26 and it's giving Silver Screen Beat readers a chance to win a Blu-ray combo pack (plus DVD and digital) of the film.
Our readers can click this link right now to enter to win an Angel Has Fallen combo pack, which includes several behind the scenes featurettes and a 3-part audio commentary with director Ric Roman Waugh.
The contest is currently ongoing and will end Sunday, November 24, at which point winners will be selected and notified. Below is the official trailer for Angel Has Fallen as well as some additional details about the film.
Directed by: Ric Roman Waugh
Cast: Gerard Butler, Morgan Freeman, Alan Siegel, Matt O'Toole, John Thompson, Les Weldon, Yariv Lerner, and Mike Touzard
Rating: R for violence and language throughout
4K UHD / BLU-RAY / DVD / DIGITAL SPECIAL FEATURES
"Even Angels Fall: The Story" Featurette
"Someone to Watch Over Me: New Blood" Featurette
"Calling All Angels: Casting" Featurette
"True Faith: Authenticity" Featurette
"Fight for You: Stunts and Action" Featurette
"Earth Angel: Recreating DC" Featurette
"Angel Declassified" 3-Part Audio Commentary with Director Ric Roman Waugh
Paramount taps 'Fargo' creator Noah Hawley to write, direct next installment in 'Star Trek' series
Fresh off the release of his feature directorial debut Lucy in the Sky last month, Noah Hawley has been set to write and direct the upcoming next installment in the Star Trek franchise, according to Deadline.
Chris Pine, Zachary Quinto, Zoe Saldana, and the rest of the principal cast are all expected to return for Star Trek 4, which Hawley will also produce for his 26 Keys banner along with JJ Abrams and Bad Robot.
The film is not in any way related to the R-rated spinoff Abrams and Quentin Tarantino have been developing with writer Mark L. Smith and will serve as a direct sequel to 2016's Star Trek Beyond.
S.J. Clarkson had been attached to direct Star Trek 4 as recently as last year and was poised to become the first woman to helm a film in the sci-fi series but reportedly parted ways with the project after development stalled in mid-2018.
Hawley — perhaps best known for his work on FX series such as Fargo and Legion — recently made his directorial debut with the Natalie Portman-led drama Lucy in the Sky, which tanked at the domestic box office amid harsh reviews from critics.
Production on Star Trek 4 is expected to get underway in 2020.