With the launch of its streaming service around the corner, Disney bans ads from Netflix
With the launch of its streaming service Disney+ just around the corner, Disney has made the decision to longer accept advertising from Netflix on many of its entertainment networks, including television channels such as ABC and Freeform, according to The Wall Street Journal.
"The direct-to-consumer business has evolved, with many more entrants looking to advertise in traditional television and across our portfolio of networks," Disney said in a statement. "While the initial decision was strictly advertising-based, we reevaluated our strategy to reflect the comprehensive business relationships we have with many of these companies, as direct-to-consumer is one element."
However, Disney's decision to bar ads from rival streaming services will not impact all of its networks, as the company will still continue to accept ads from Netflix on its various ESPN channels because the streamer does not compete with Disney in any way in live sports.
Disney+, which launches November 12, will feature dozens of movies and shows from Disney, Pixar, Marvel, Star Wars, National Geographic, and 20th Century Fox, which Disney acquired in a massive $71.3 billion deal earlier this year.
In addition to the likes of Netflix, Hulu, and Amazon Prime, Disney+ will have plenty of other competition in the streaming game, including Apple's Apple TV+, which debuts November 1, and HBO's HBO Max, which is expected to arrive on the market early next year.
Zoe Saldana to star in, executive produce Netflix limited series with Reese Witherspoon
Zoe Saldana and Reese Witherspoon are teaming up at Netflix for a limited series based on Tembi Locke's best-selling memoir From Scratch, Silver Screen Beat has learned.
Saldana will star in and executive produce the series, which tells the story of an American woman who falls in love with a Sicilian man while studying abroad in Italy and then builds a life with him in the United States. When she unexpectedly loses him to illness, she is challenged to pull herself through grief so she can raise their daughter as they would have raised her together: with hope, joy and infinite love.
"This is a profound true story of love and family, deprivation and nourishment, that needs to be brought to life on the screen as Tembi Locke brought it vividly to life for me on the page," Saldana said. "We are grateful to Netflix and thrilled to be working with Reese, Lauren, Attica and 3 Arts on this wonderful project."
Tembi Locke's sister, Attica Locke, will adapt the memoir and serve as showrunner, with Witherspoon, Lauren Neustadter, Richard Abate, Jermaine Johnson, Will Rowbotham, and Cisely and Mariel Saldana serving as executive producers.
"Tembi's memoir is a raw and tender exhibition of life in all its pieces," Witherspoon said. "She brings you into her love, her loss and her resilience with such vulnerability and strength. We immediately fell for Attica and Tembi's vision and feel honored to have the opportunity to help bring it to life onscreen. We could not imagine more perfect partners for this than Zoe and her sisters and 3 Arts Entertainment, along with the incredible team at Netflix."
Adam McKay developing limited series based on Julie K. Brown book about Jeffrey Epstein
Adam McKay is developing a limited series based on Miami Herald investigative reporter Julie K. Brown's upcoming book about the well-connected, highly influential financier and convicted sex offender Jeffrey Epstein for HBO, Silver Screen Beat can confirm.
The untitled series will be the first that McKay is producing under his newly established label Hyperobject Industries, which just inked a five-year, first-look television deal with HBO to produce content for the premium cable network and its upcoming streaming service HBO Max.
"We are delighted to continue our longtime collaboration with Adam McKay with this new deal," said HBO president of programming Casey Bloys. "Adam is a uniquely talented director and producer, and we are looking forward to working with him and the team at Hyperobject on many projects to come."
McKay will executive produce the series along with his longtime collaborator Kevin Messick and Brown, whose riveting investigative series ultimately led to the disgraced money manager's arrest on sex trafficking charges in July.
On August 10, Epstein was found dead in his cell at the Metropolitan Correctional Center in Manhattan, with the New York City chief medical examiner ruling the cause of death suicide by hanging despite the suspicious circumstances surrounding Epstein's untimely demise.
HBO gives straight-to-series order to 'Game of Thrones' prequel 'House of the Dragon'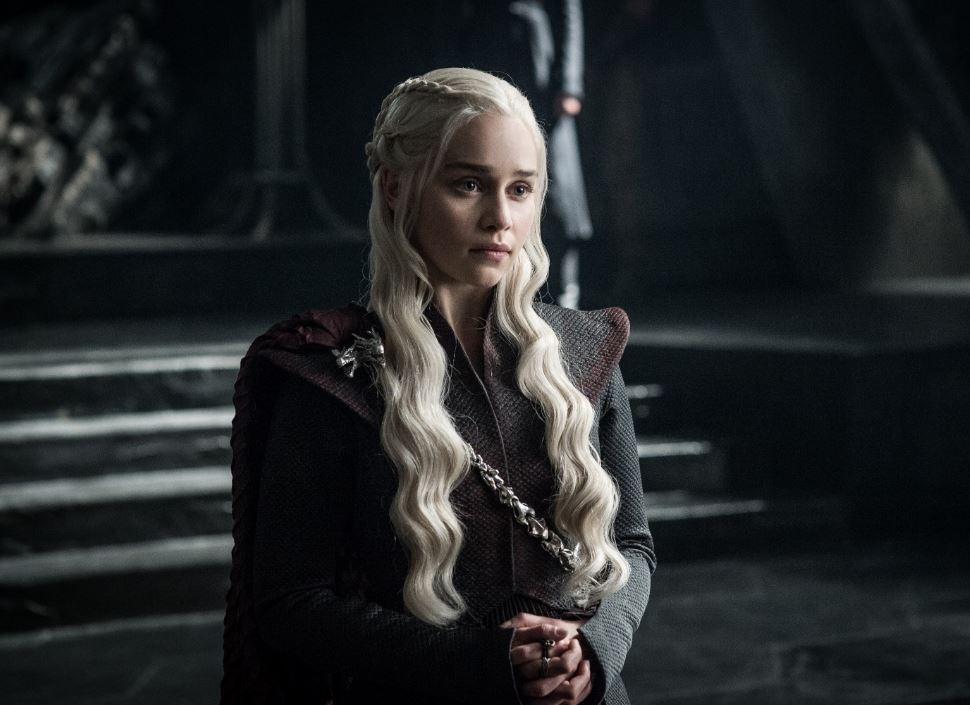 HBO has given a 10-episode, straight-to-series order to House of the Dragon, the Game of Thrones prequel created by George R.R. Martin and Ryan Condal, the network announced during WarnerMedia Day on Wednesday.
The series, which is based on Martin's Targaryen history book Fire & Blood, is set 300 years before the events of Thrones and details the story of House Targaryen.
Miguel Sapochnik and Ryan Condal will serve as showrunners on the series and will executive produce along with Martin and Vince Gerardis. Sapochnik will also direct the pilot and additional episodes, all of which are being written by Condal.
"The Game of Thrones universe is so rich with stories," said president of HBO programming Casey Bloys. "We look forward to exploring the origins of House Targaryen and the earlier days of Westeros along with Miguel, Ryan, and George."
House of the Dragon is the first project Sapochnik is developing and producing as part of an overall deal he signed at HBO earlier this year.