We probably won't get to see the standalone Flash movie starring Ezra Miller until 2021
In a development that will shock absolutely no one, the DC Extended Universe has hit yet another roadblock as Variety reports the studio's still untitled Flash movie starring Ezra Miller has been pushed back once again, and we may not see it until 2021.
So what's the deal with the latest delay? Well, there's a couple of contributing factors, one of which includes the film's script, which is still being polished and likely wouldn't have been ready by the time the film was set to begin shooting in March.
But Miller, who plays a prominent role in the Fantastic Beasts franchise, will be busy shooting the third installment in the Harry Potter spinoff series that summer, so production on the Flash movie couldn't have been delayed by just a couple of months.
With only a few options left on the table, Warner Bros. ultimately decided to delay production on the film until late 2019, which means we likely won't be able to see this thing until some time in 2021, assuming it doesn't run into any more roadblocks.
John Francis Daley and Jonathan Goldstein, the directors behind this year's best comedic offering Game Night and the writers behind last year's solo Spidey outing Spider-Man: Homecoming, signed on to direct the film earlier this year, putting the project in good hands.
As you may recall, the Flash movie had been in limbo for the past couple of years following the departure of Dope director Rick Famuyiwa in 2016. Phil Lord and Christopher Miller, Seth Grahame-Smith, and Ben Affleck were all eyeing or attached to direct the film at one point or another.
'The Call of the Wild' trailer finds Harrison Ford, his dog embarking on an epic adventure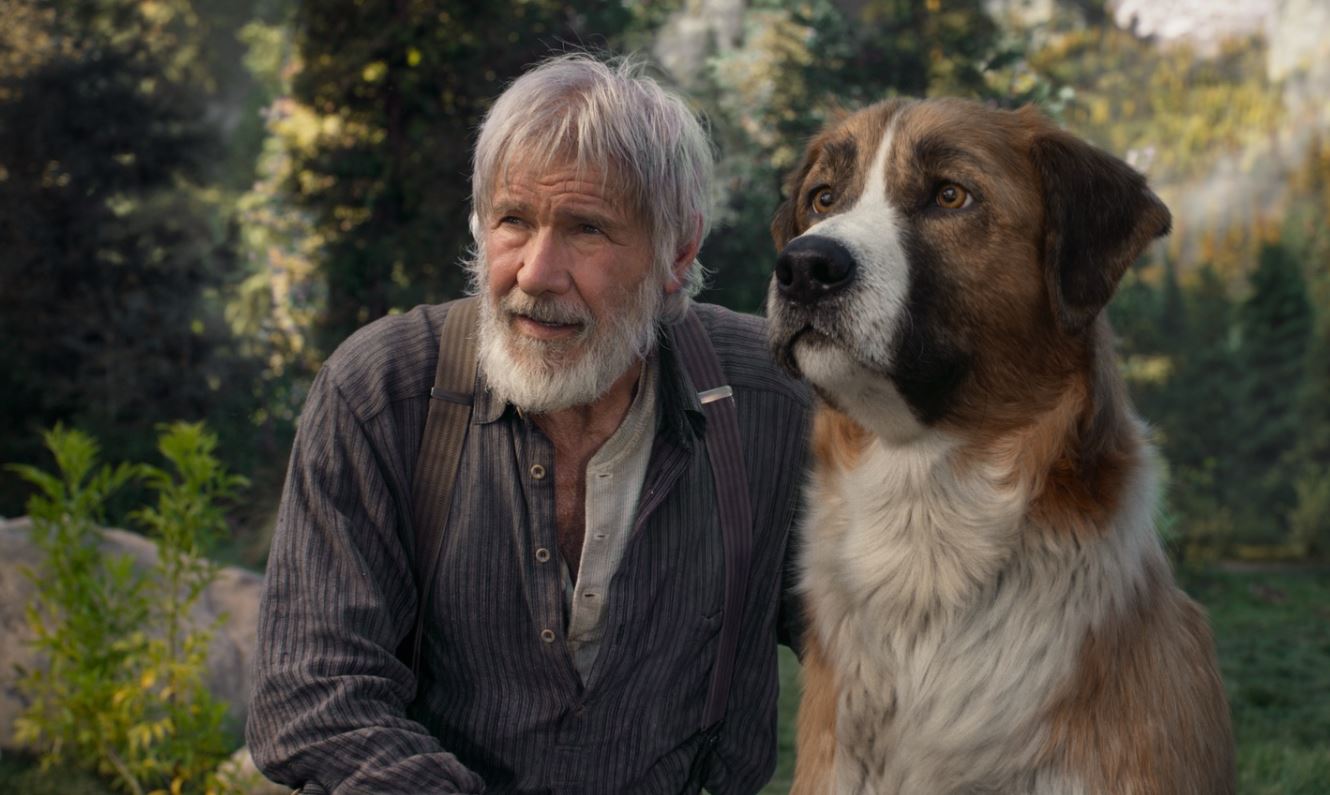 20th Century Fox has released the trailer for The Call of the Wild, the first live-action effort from Lilo & Stitch and How to Train Your Dragon director Chris Sanders starring Harrison Ford.
Based on the novel by Jack London, The Call of the Wild chronicles the story of Buck, a dog whose life is turned upside down when he's uprooted from his California home and taken to the exotic wilds of the Alaskan Yukon where he meets John Thornton (Ford), a seasoned gold prospector, during the Klondike Gold Rush in the 1890s.
In addition to Ford, the film's cast ensemble cast also includes the likes of Dan Stevens, Karen Gillan, Omar Sy, Bradley Whitford, Colin Woodell, Scott MacDonald, and Cara Gee.
Michael Green scripted the film, which is produced by Erwin Stoff, with Diana Pokorny serving as executive producer and Ryan Stafford co-producing.
The Call of the Wild hits theaters February 1.
Contest: Enter to win 'Angel Has Fallen' on Blu-ray from Lionsgate Home Entertainment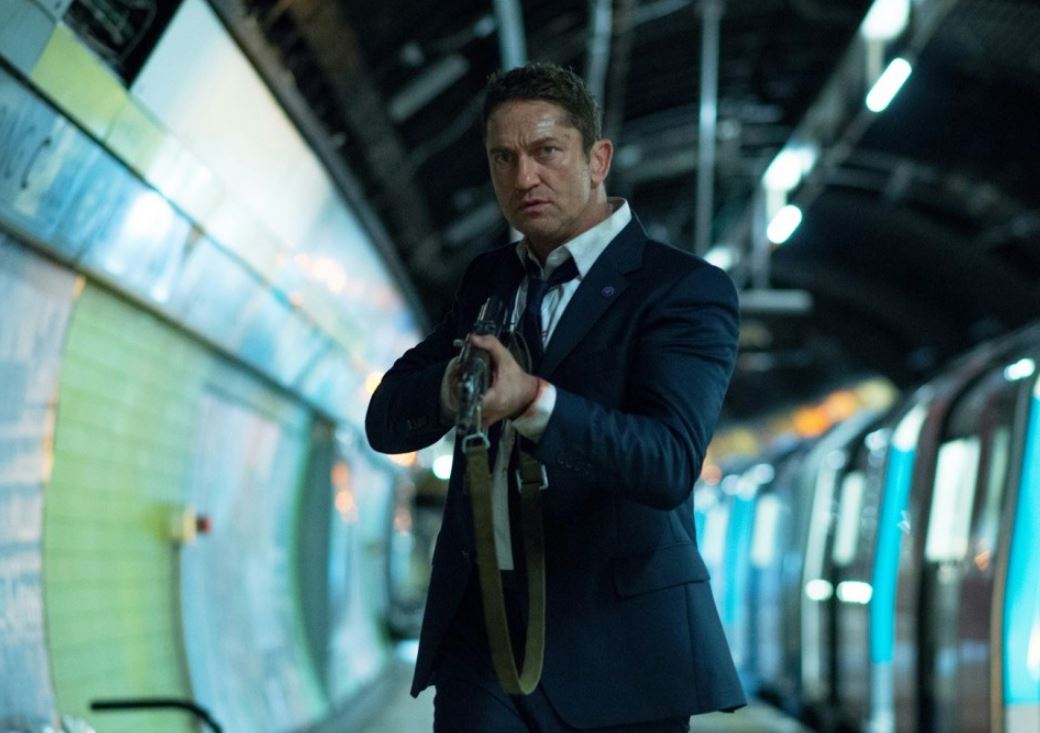 Lionsgate Home Entertainment will release Angel Has Fallen on Blu-ray/DVD on November 26 and it's giving Silver Screen Beat readers a chance to win a Blu-ray combo pack (plus DVD and digital) of the film.
Our readers can click this link right now to enter to win an Angel Has Fallen combo pack, which includes several behind the scenes featurettes and a 3-part audio commentary with director Ric Roman Waugh.
The contest is currently ongoing and will end Sunday, November 24, at which point winners will be selected and notified. Below is the official trailer for Angel Has Fallen as well as some additional details about the film.
Directed by: Ric Roman Waugh
Cast: Gerard Butler, Morgan Freeman, Alan Siegel, Matt O'Toole, John Thompson, Les Weldon, Yariv Lerner, and Mike Touzard
Rating: R for violence and language throughout
4K UHD / BLU-RAY / DVD / DIGITAL SPECIAL FEATURES
"Even Angels Fall: The Story" Featurette
"Someone to Watch Over Me: New Blood" Featurette
"Calling All Angels: Casting" Featurette
"True Faith: Authenticity" Featurette
"Fight for You: Stunts and Action" Featurette
"Earth Angel: Recreating DC" Featurette
"Angel Declassified" 3-Part Audio Commentary with Director Ric Roman Waugh
Paramount taps 'Fargo' creator Noah Hawley to write, direct next installment in 'Star Trek' series
Fresh off the release of his feature directorial debut Lucy in the Sky last month, Noah Hawley has been set to write and direct the upcoming next installment in the Star Trek franchise, according to Deadline.
Chris Pine, Zachary Quinto, Zoe Saldana, and the rest of the principal cast are all expected to return for Star Trek 4, which Hawley will also produce for his 26 Keys banner along with JJ Abrams and Bad Robot.
The film is not in any way related to the R-rated spinoff Abrams and Quentin Tarantino have been developing with writer Mark L. Smith and will serve as a direct sequel to 2016's Star Trek Beyond.
S.J. Clarkson had been attached to direct Star Trek 4 as recently as last year and was poised to become the first woman to helm a film in the sci-fi series but reportedly parted ways with the project after development stalled in mid-2018.
Hawley — perhaps best known for his work on FX series such as Fargo and Legion — recently made his directorial debut with the Natalie Portman-led drama Lucy in the Sky, which tanked at the domestic box office amid harsh reviews from critics.
Production on Star Trek 4 is expected to get underway in 2020.