HBO confirms runtimes and air dates for the eighth and final season of 'Game of Thrones'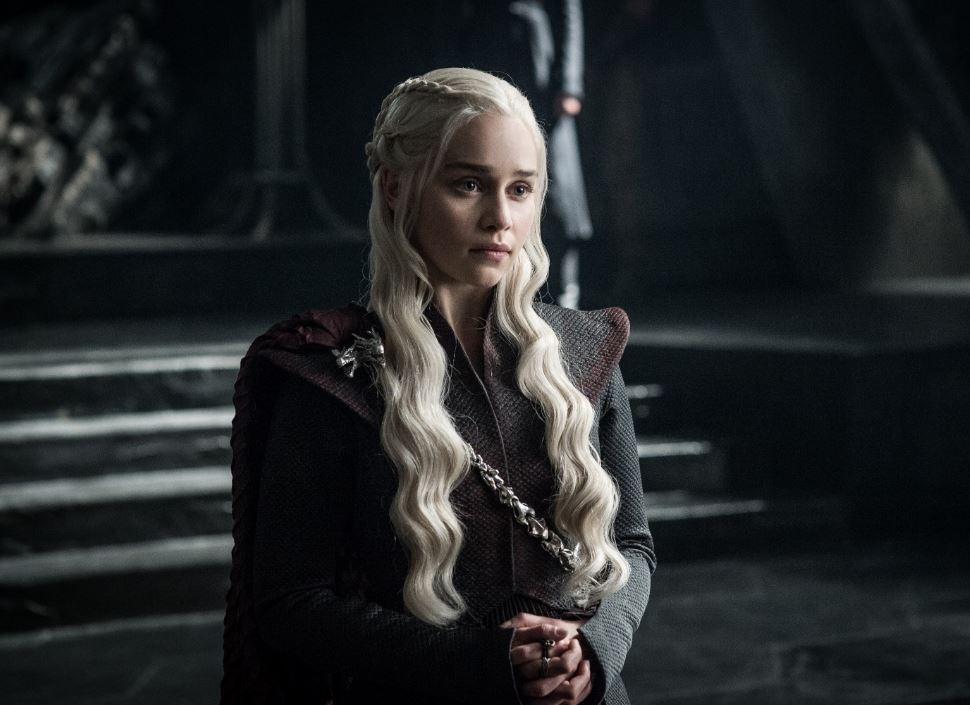 With the upcoming eighth and final season of Game of Thrones just around the corner, HBO has finally confirmed the air dates and estimated running times for all six episodes, and the numbers might actually be a little different than what you were originally expecting to see.
While there were once rumors of massive, feature-length episodes said to be in the works, that really isn't the case here as the first two episodes in the season will run just under an hour long at 54 and 58 minutes, respectively.
However, things do begin to pick up a bit with the final four episodes, which average about 72 minutes each and should allow for more than enough time for the show to be able to wrap everything up nicely.
Would a bunch of super-sized, two-hour-long episodes have been cool? Sure, I guess. But would they really have been necessary? Not really. Like I said before, 72-minute episodes are long enough and anything longer probably would have made the show feel too drawn out and overstuffed.
You can check out the air dates and official runtimes for season 8 of Game of Thrones below.
Season 8, episode 1
Debut date: SUNDAY, APRIL 14 at 9:00 p.m. (ET/PT)
Estimated running time: 0:54
Season 8, episode 2
Debut date: SUNDAY, APRIL 21 at 9:00 p.m. (ET/PT)
Estimated running time: 0:58
Season 8, episode 3
Debut date: SUNDAY, APRIL 28 at 9:00 p.m. (ET/PT)
Estimated running time: 1:22
Season 8, episode 4
Debut date: SUNDAY, MAY 5 at 9:00 p.m. (ET/PT)
Estimated running time: 1:18
Season 8, episode 5
Debut date: SUNDAY, MAY 12 at 9:00 p.m. (ET/PT)
Estimated running time: 1:20
Season 8, episode 6
Debut date: SUNDAY, MAY 19 at 9:00 p.m. (ET/PT)
Estimated running time: 1:20
Amid misconduct allegations, Jason Mitchell's career has pretty much gone down the toilet
Jason Mitchell was once considered a rising star in the world of Hollywood after garnering plenty of attention and praise for his portrayal of the late rapper Eazy-E in 2015's Straight Outta Compton. Unfortunately for Mitchell, though, he seems to have pretty much nuked his own career.
According to Deadline, just about every person, company, or project that was involved with Mitchell at one point or another has suddenly distanced themselves from the actor in recent weeks due to "allegations of inappropriate behavior being leveled against him."
While Deadline says that the details about those allegations are "sketchy," THR reports that Tiffany Boone, who played Mitchell's girlfriend on the Showtime series The Chi, says the actor sexually harassed her on multiple different occasions, making her feel unsafe on set.
In fact, Boone began feeling so unsafe on the set of The Chi that she would often have her fiance, Dear White People actor Marque Richardson, come to set with her on days when she had to shoot scenes with Mitchell. And, get this: Boone was only one of several actresses on The Chi who had made complaints against Mitchell.
Since these allegations came to light, Mitchell has been dropped by not only his talent agent, United Talent Agency, but also his management company and his role from The Chi, as well as a role in the upcoming Netflix comedy film Desperados.
Desperados had not even begun shooting yet at the time that Mitchell was fired, but THR says that Mitchell's co-stars on the film had already begun expressing their concerns and complaints about working with him. So, yeah, that dude must've been pretty damn shitty for that to be the case.
Believe it or not, a shit-ton of people watched the 'Game of Thrones' series finale last night
This may come as a surprise to you, but a lot of fucking people watched the series finale of Game of Thrones last night. In fact, so many fucking people watched the series finale of Game of Thrones last night that the show now holds several of HBO's viewership records.
According to HBO, a grand total of 19.3 million people watched the series finale of Game of Thrones on HBO, HBO Go, and HBO Now last night, exceeding the previous series high of 18.4 million viewers from last week's episode.
The finale was also the most-watched single telecast on HBO ever, with 13.6 million viewers tuning in for the 9:00 p.m. airing of the episode, breaking the record previously held by The Sopranos season 4 premiere, which had 13.4 million viewers, for the last 16 years.
None of this is particularly surprising considering Game of Thrones is inarguably the most popular show in the world right now, but the fact it was able to break a damn cable TV record in an age where cable TV is practically obsolete is beyond impressive if you ask me.
I say that as someone who never has been, and never will be, a fan of Game of Thrones, and now I just have to pray to god that this is the last piece I ever have to file about this godforsaken television program. I mean, it probably won't be, but whatever.
The moms of Hawkins have the hots for Dacre Montgomery in this new 'Stranger Things 3' clip
Among the dozens of binge-worthy selections coming to your television in the coming months is Netflix's eagerly awaited Stranger Things 3, which debuted its first clip today revealing what it's like to spend a hot summer day by the pool in Hawkins, Indiana in 1985.
In the clip, the kids are nowhere to be found. Their moms, however, are present, and they can't seem to take their eyes off Dacre Montgomery's Billy Hargrove as he and his glorious mullet check-in for lifeguard duty.
While it should certainly be interesting to see how the relationship between Mike and Eleven, as well as the one between Max and Lucas, develop over the course of the summer, I'm a little less intrigued to watch a bunch of middle-aged moms drool over a shirtless high school-aged boy, so let's hope the show doesn't spend too much time on that.
Either way, this Stranger Things 3 clip makes it seem somewhat evident that Billy will likely be a much more important character than he was in season 2, and I'm looking forward to watching how his character evolves (or doesn't) in the forthcoming season.
All eight episodes of Stranger Things 3 will hit Netflix on July 4.