Jason Hall seeks to illuminate a forgotten set of warriors in 'Thank You For Your Service'
Jason Hall has worked in the company of legends. The former actor has always aspired to be a filmmaker and transitioned to screenwriting work over the last decade. It's brought him opportunities to work with iconic filmmakers like Clint Eastwood and Steven Spielberg. The experience on Eastwood's American Sniper brought accolades from across the industry, including an Academy Award nomination for Best Adapted Screenplay, and an opportunity to direct his first feature. But for all the elbow running with industry titans, the proudest accomplishments in Hall's career are working with those in the shadows of the U.S. military; the enlisted men and women of the armed forces and the stories like those in Thank You For Your Service that he feels privileged to tell.

Thank You For Your Service, adapted by Hall from David Finkel's extensive book documenting the experience of soldiers returning from deployments in Iraq in 2007, is a gripping look at the unseen wounds of war and the crisis it's causing among veterans. Miles Teller players Adam Schumann, an enlisted Major whose final tour in Iraq culminates with multiple tragedies for his squad. Back in the states, his wife Saskia (Haley Bennett) is eager to have her husband home but knows his behavior is hiding a darker mood. An unavoidable series of events, including questions from Amanda Doster (Amy Schumer), a widow looking for answers to her husband's death, cause Schumann to confront the collateral damage around him—the traumatic brain injuries suffered by Tausolo Aeiti (Beulah Koale), the emotional traumas of Will Waller (Joe Cole), and the sniper attack that left Michael Emory (Scott Haze) maimed and partially paralyzed.

Earlier this month, we had the opportunity to sit down with Hall and discuss his motivations in crafting a story, his personal connections to the material, and the reaction this particular story has received from those he depicts, whose stories continue after the big-budget war scenes that the majority of Hollywood war films tell.

In creating the story of what Hall calls the "working class warriors of our armed services," Hall allows the characters to inform the story, instead of the story guiding his characters. The film opens during an operation that leads to a firefight, but Hall doesn't see the battle as the driving force for the rest of the story. "The inciting incident back home is Amanda asking 'How did my husband die?'", Hall tells me, and it's through line drove the story he built. Hall pulls back from the film to discuss his method of finding the story as a writer. "When you read Making Movies or go to script writing classes or do script doctor work, you learn the basics of storytelling like three-act structures," Hall says. "But no one taught me how to take a character arch. It wasn't something I learned from any of those classes, so I had to start studying."
Hall's favorite influence is in movie storytelling of the past. "The films I love in the '70s, they go from resistance to release. There's a character who resists doing something at the beginning and fights it, fights it, fights it," he emphasizes energetically. "Then somewhere around the midpoint, there's a release. That release leads to a moment of grace, and then more problems." In Thank You For Your Service, those additional problems are found in the confounding maze of administration in the Veterans Administration, a process that causes desperate decisions in the film, and in real life.

Thank You For Your Service is imbued with truthful storytelling that's caught on with those families dramatized in the film. "The first time I showed Adam (Schumann, the real-life veteran who is played by Teller in the film) I showed him in New York, we didn't have the score yet or anything, and it was – we got him some popcorn and a coke and he said he didn't touch the popcorn or the coke the whole time, he basically cried for an hour and forty-five minutes. He had these experiences of beauty and…experiencing this love that he had with his wife." It's also caught on with other veterans. "The most common response I've got from veterans is 'Somebody finally told our story'", Hall says, and he finds it surprising, especially after the success of American Sniper. But they inform him "That's Chris Kelly's story, that's like, you know, one in a million. This is our story. This is what we experienced."
Hall has family roots in the armed services. His brother served in the early 90's and was on the ground during Operation: Desert Storm, and his brother-in-law was deployed during Operation Enduring Freedom. He's seen the costs of war takes on families, and hopes that Thank You For Your Service is an opportunity for those viewing it to talk more openly about their experiences. "The soldiers want people to know [their experience] and they identify super personally with it, but it's also that part that's like 'Are we ready to share this?' It's that part where any warrior that goes home," Hall explains. It's something he's seen in how families are looking for answers about their loved one's lives, but the trauma of their deployments makes the conversations difficult.

During the conversation, Hall emphasized the realism he aimed for. Extensive research, after action reports, a room of 200 veterans as extras waiting in the on-set Veterans Affairs office, and the close relationships developed by the actors on screen and the men and women whose lives were drawn upon from the movie. In Thank You For Your Service, Hall seeks to illuminate a forgotten set of warriors with a story that has been seldom told. "To know what the consequences of war are is tremendously important to society," he said. "These guys are honorable young men and women, who are making the decision to serve their country and it's beholden upon us, not just the government but the citizens to make sure we're making the right decisions, electing people that make the right decisions to put us into conflicts that are as equally honorable as the men we are sending over there." Hall hopes it leads to conversations, especially with those whose families have served.

"We just get a lot of people coming up to us and saying, 'Thank you for telling this story. My brother, my uncle, my grandpa served.'" And when confided with this information, Hall asks those audience members, ''Does he talk about it?' When the all too common shaking of heads "no" comes, Hall engages them to action, "Tell him you saw the movie and tell him you have a new understanding of maybe what he went through just open the door a little bit. Leave it open and sooner or later…a lot of these guys will walk through that door if it's open and they feel you understand that." 
Matt Damon is reteaming with his 'Ford v Ferrari' director James Mangold for 'The Force'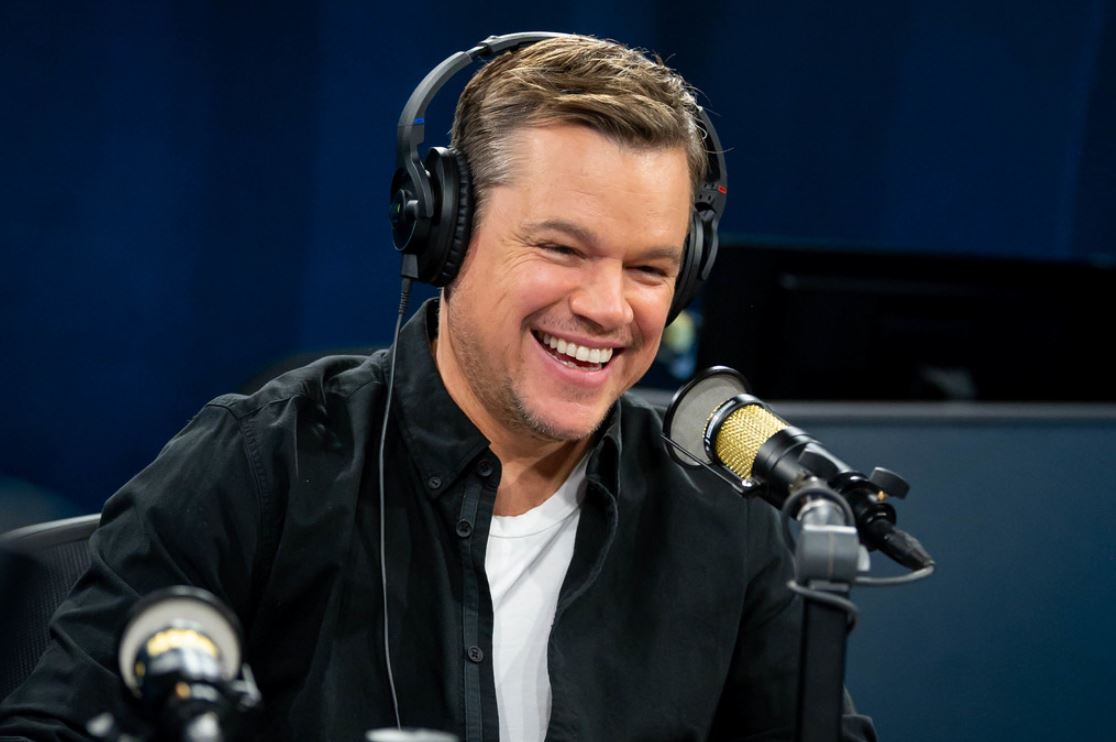 Nearly 14 years after starring in Martin Scorsese's brilliant Infernal Affairs remake The Departed, Matt Damon is set to head back into crooked cop movie territory with his Ford v Ferrari director James Mangold.
According to Deadline, Damon is attached to play the lead role of Denny Malone in Mangold's adaptation of Don Winslow's 2017 best-selling novel The Force, which is a pretty damn good read if you haven't gotten around to it yet.
In the book, Malone — a highly decorated NYPD detective sergeant — is the dirtiest of dirty cops, having stolen millions of dollars worth of cash and narcotics in the wake of one of the biggest heroin busts in the history of New York City.
Little does Malone know, though, that the feds are hot on his tail "and he must walk the thin line between betraying his brothers and partners, the job, his family and the woman he loves, trying to survive, body and soul, while the city teeters on the brink of a racial conflagration that could destroy them all," as the book's official synopsis puts it.
David Mamet wrote and turned in the first draft of the script for The Force in 2017, but Mangold is currently in the middle of a rewrite with his Logan collaborator Scott Frank, so I suppose we'll see how that turns out.
Production begins on Guillermo del Toro's 'Nightmare Alley' starring Bradley Cooper, Cate Blanchett
Production is officially underway on Guillermo del Toro's star-studded new project Nightmare Alley, which features one hell of an ensemble cast that includes the likes of Bradley Cooper and Cate Blanchett in the leading roles.
An adaptation of William Lindsay Gresham's novel of the same name, Nightmare Alley follows Stanton "Stan" Carlisle (Cooper), a young and ambitious con man who teams up with a female psychiatrist (Blanchett) for a mentalist act, only to realize that she's even more corrupt than he is.
Rooney Mara, Toni Collette, Willem Dafoe, David Strathairn, Jim Beaver, and Mark Povinelli round out the film's cast, with del Toro alumni such as Ron Perlman and Richard Jenkins also said to be in talks to join.
Leonardo DiCaprio was initially supposed to play Cooper's role but was forced to bow out earlier this year as production on Nightmare Alley would've conflicted with that of Martin Scorsese's Killers of the Flower Moon, which stars DiCaprio alongside Robert De Niro and is expected to begin shooting in the spring.
No word yet on when Searchlight Pictures plans on releasing Nightmare Alley, but stay tuned for more info on that.
Excited to start shooting today on our new adventure NIGHTMARE ALLEY with @RealGDT and many of our regular gang. pic.twitter.com/lzPHhXpppI
— J. Miles Dale (@milofx1) January 21, 2020
Phoenix: Warner Bros. invites you to an advance screening of Cathy Yan's 'Birds of Prey'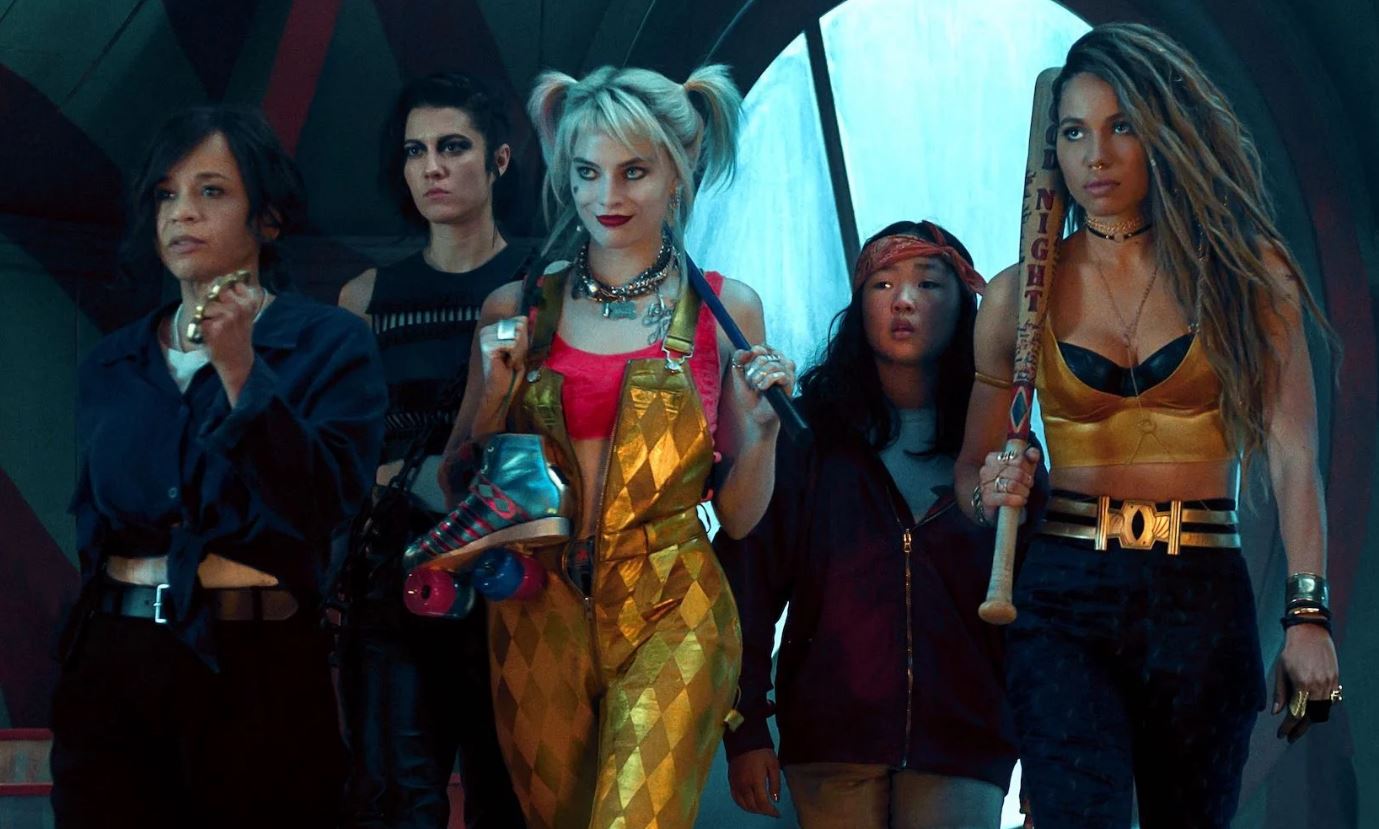 Warner Bros. will release Birds of Prey on February 7 and it's giving Silver Screen Beat readers in Phoenix a chance to attend an advance screening of the film before it officially opens in theaters.
Our readers in Phoenix can click on this link right now to enter to free passes — good for you and one guest — to attend an advance screening of Birds of Prey happening at Harkins Arizona Mills IMAX on Wednesday, February 5 at 7:00 p.m.
Winners for this contest will be selected and notified on Monday, February 3 via email. Good luck! Below is the official trailer for Birds of Prey as well as some additional details about the film.
Directed by: Cathy Yan
Cast: Margot Robbie, Mary Elizabeth Winstead, Jurnee Smollett-Bell, Rosie Perez, and Ewan McGregor
Opens: Friday, February 7
Rating: R for strong violence and language throughout, and some sexual and drug material
Synopsis: Birds of Prey (And the Fantabulous Emancipation of One Harley Quinn) is a twisted tale told by Harley herself, as only Harley can tell it. When Gotham's most nefariously narcissistic villain, Roman Sionis, and his zealous right-hand, Zsasz, put a target on a young girl named Cass, the city is turned upside down looking for her. Harley, Huntress, Black Canary, and Renee Montoya's paths collide, and the unlikely foursome have no choice but to team up to take Roman down.