'Transparent' creator Jill Soloway will replace Bryan Singer as writer-director on 'Red Sonja'
Bryan Singer, in addition to being a pretty bad director, is also a pretty shitty and terrible person, as you probably already know. Earlier this year, The Atlantic published an exposé detailing new sexual misconduct claims against the Bohemian Rhapsody helmer made by several men who claim he sexually assaulted them when they were underage—the youngest being just 13-years-old.
That being said, it was pretty shocking when Millennium Films CEO Avi Lerner referred to the exposé as "agenda driven fake news" and said that he would not be removing Singer from his post as writer-director on the studio's long-in-the-works Red Sonja, a female-centered superhero film that would reportedly earn Singer a whopping $10 million paycheck.
Fast forward a few months later, and it appears Lerner had a change of heart after all, as Deadline is reporting that Millennium has finally removed Singer from the project and replaced him with Transparent creator Jill Soloway, who is now set to write and direct the project that has been stuck in development hell for more than a decade now at this point.
"I can't wait to bring Red Sonja's epic world to life," Soloway said in a statement to Deadline. "Exploring this powerful mythology and evolving what it means to be a heroine is an artistic dream come true."
However, as exciting as it is to finally see Red Sonja get back off the ground and into development with someone that isn't a dude at the helm, don't expect to see the movie hit theaters anytime soon, as the original report notes that it still "has to be scripted, cast and prepped" and "it is likely Soloway will direct something before it."
'The Call of the Wild' trailer finds Harrison Ford, his dog embarking on an epic adventure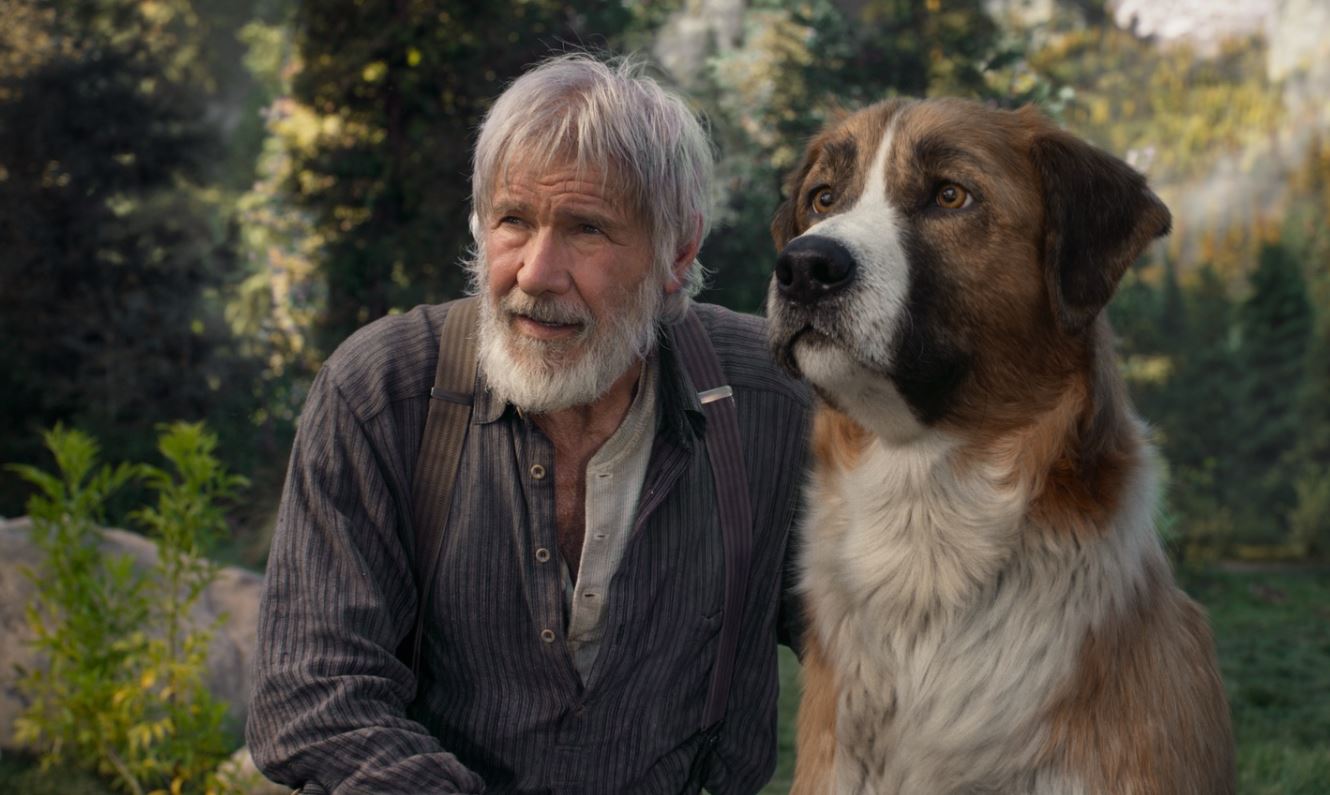 20th Century Fox has released the trailer for The Call of the Wild, the first live-action effort from Lilo & Stitch and How to Train Your Dragon director Chris Sanders starring Harrison Ford.
Based on the novel by Jack London, The Call of the Wild chronicles the story of Buck, a dog whose life is turned upside down when he's uprooted from his California home and taken to the exotic wilds of the Alaskan Yukon where he meets John Thornton (Ford), a seasoned gold prospector, during the Klondike Gold Rush in the 1890s.
In addition to Ford, the film's cast ensemble cast also includes the likes of Dan Stevens, Karen Gillan, Omar Sy, Bradley Whitford, Colin Woodell, Scott MacDonald, and Cara Gee.
Michael Green scripted the film, which is produced by Erwin Stoff, with Diana Pokorny serving as executive producer and Ryan Stafford co-producing.
The Call of the Wild hits theaters February 1.
Contest: Enter to win 'Angel Has Fallen' on Blu-ray from Lionsgate Home Entertainment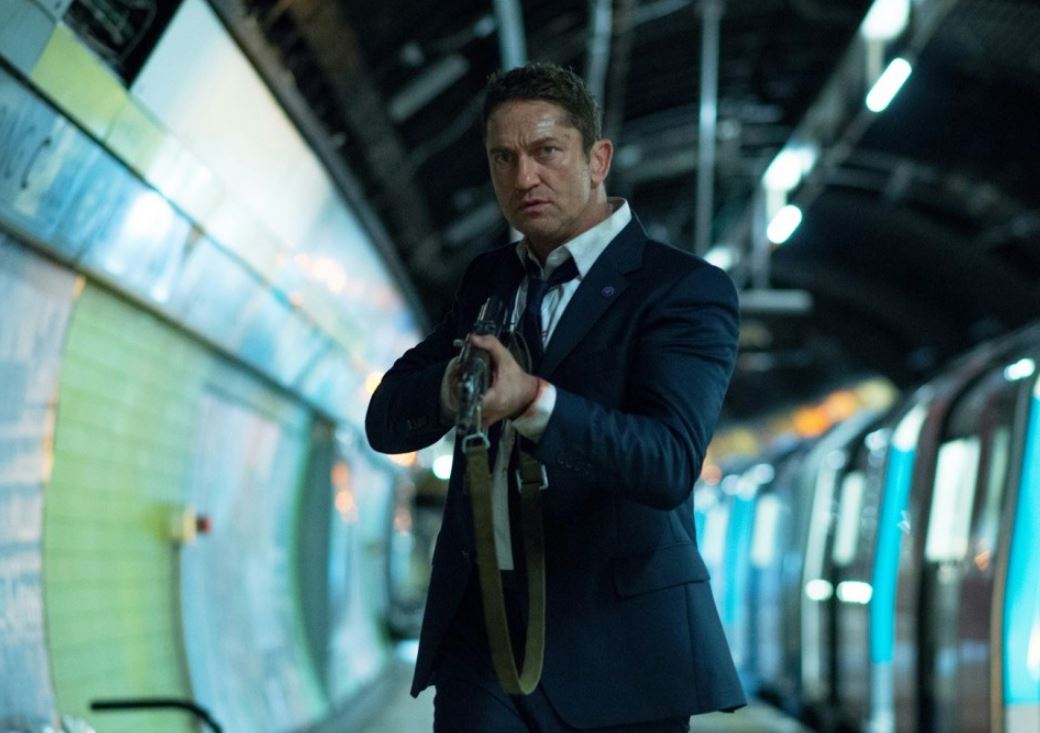 Lionsgate Home Entertainment will release Angel Has Fallen on Blu-ray/DVD on November 26 and it's giving Silver Screen Beat readers a chance to win a Blu-ray combo pack (plus DVD and digital) of the film.
Our readers can click this link right now to enter to win an Angel Has Fallen combo pack, which includes several behind the scenes featurettes and a 3-part audio commentary with director Ric Roman Waugh.
The contest is currently ongoing and will end Sunday, November 24, at which point winners will be selected and notified. Below is the official trailer for Angel Has Fallen as well as some additional details about the film.
Directed by: Ric Roman Waugh
Cast: Gerard Butler, Morgan Freeman, Alan Siegel, Matt O'Toole, John Thompson, Les Weldon, Yariv Lerner, and Mike Touzard
Rating: R for violence and language throughout
4K UHD / BLU-RAY / DVD / DIGITAL SPECIAL FEATURES
"Even Angels Fall: The Story" Featurette
"Someone to Watch Over Me: New Blood" Featurette
"Calling All Angels: Casting" Featurette
"True Faith: Authenticity" Featurette
"Fight for You: Stunts and Action" Featurette
"Earth Angel: Recreating DC" Featurette
"Angel Declassified" 3-Part Audio Commentary with Director Ric Roman Waugh
Paramount taps 'Fargo' creator Noah Hawley to write, direct next installment in 'Star Trek' series
Fresh off the release of his feature directorial debut Lucy in the Sky last month, Noah Hawley has been set to write and direct the upcoming next installment in the Star Trek franchise, according to Deadline.
Chris Pine, Zachary Quinto, Zoe Saldana, and the rest of the principal cast are all expected to return for Star Trek 4, which Hawley will also produce for his 26 Keys banner along with JJ Abrams and Bad Robot.
The film is not in any way related to the R-rated spinoff Abrams and Quentin Tarantino have been developing with writer Mark L. Smith and will serve as a direct sequel to 2016's Star Trek Beyond.
S.J. Clarkson had been attached to direct Star Trek 4 as recently as last year and was poised to become the first woman to helm a film in the sci-fi series but reportedly parted ways with the project after development stalled in mid-2018.
Hawley — perhaps best known for his work on FX series such as Fargo and Legion — recently made his directorial debut with the Natalie Portman-led drama Lucy in the Sky, which tanked at the domestic box office amid harsh reviews from critics.
Production on Star Trek 4 is expected to get underway in 2020.