We present editor-in-chief Matt Casillas' extremely delayed top 10 movies of 2017 list
Well, here it is, folks. Yet another year-end list to add to your endless list of other year-end lists. To be completely honest, I absolutely despise writing top ten lists, especially when it comes to my favorite movies of the year, because that task usually involves me sitting at my desk for hours upon hours while arguing with myself about which movies should go where on my list. It truly is one of the most difficult things when it comes to producing our year-end coverage. Anyway, chances are, you've probably skipped over this paragraph and have already started scrolling through my list, so I'm going to stop writing now and will present my top ten movies of 2017. Here we go:
10. Beach Rats
"I've been really fucked up lately." The follow-up to Eliza Hittman's debut feature It Felt Like Love is a hypnotic, searingly intimate portrait of an aimless Brooklyn teenager who is slowly, but surely, coming to terms with his sexuality while scouring hookup sites for older men in his free time. It's Beach Rats' ending, though, that truly sticks and helps shine on a light on Internet-related violence in the LGBTQ community. It's been a fantastic year for queer cinema.
9. mother!
Darren Aronofsky's audacious psychological horror tale mother! is the work of an absolute madman; it's disturbing, frightening, and deeply unsettling. However, here we are, nearly four months after the film opened in theaters and created quite a stir, and I still can't stop thinking about this absurd, deeply personal story about fame, relationships, and, most importantly, mother nature. Never have I ever had such a weirdly complicated love-hate relationship with a film before. Thanks, Mr. Aronofsky, you sick bastard.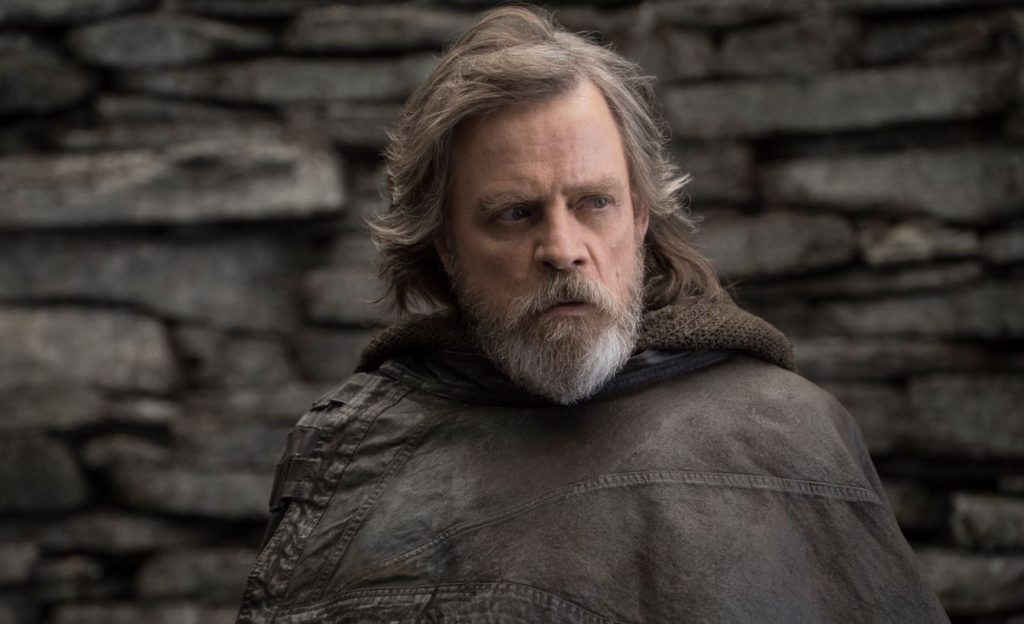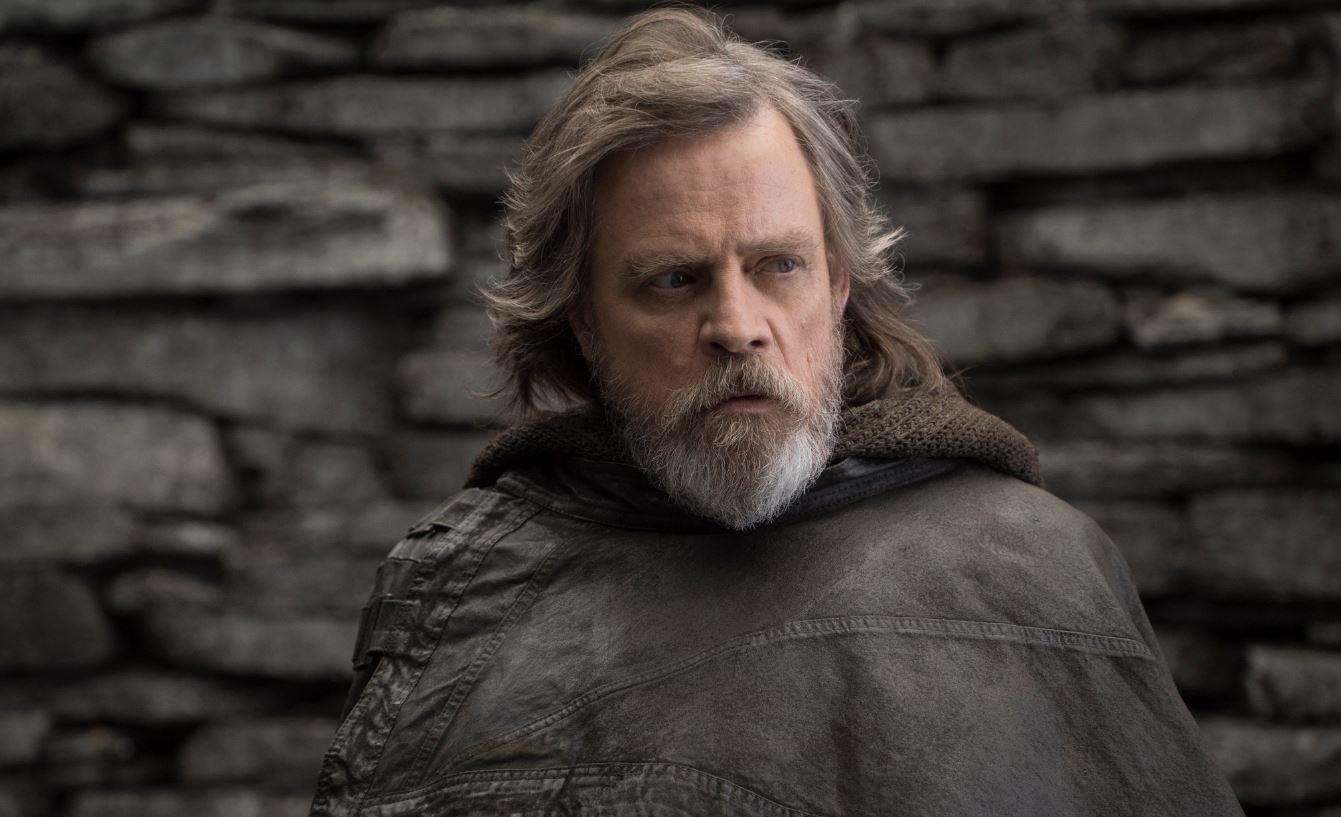 8. Star Wars: The Last Jedi
What is perhaps the most controversial Star Wars film to date also happens to be my favorite installment in the long-running intergalactic franchise created by George Lucas in 1977. Rian Johnson's exhilarating Star Wars: The Last Jedi is a dazzling, gorgeously put-together sci-fi action extravaganza and features an exciting story, obviously handled with much love and care by Johnson in both his writing and direction, led by an outstanding diverse cast of characters.
7. Nocturama
Thanks to my friend and colleague Sam Mauro for turning me on to Bertrand Bonello's exhilarating terrorism thriller Nocturama (another film shrouded in controversy, even before its release) earlier this year, otherwise, chances are, I never would've even heard of it. Scored to a mesmerizing electronic soundtrack created by Bonello himself, Nocturama takes it time and tests your patience, yet, is somehow still infused with so much energy and excitement over the course of its 130-minute runtime.
6. Columbus
Shot on location in Columbus, Indiana, Kogonada's beautiful, atmospheric directorial feature debut is as compelling as it is relatable. The gorgeous modernist architecture, the undeniable chemistry between the dynamic duo that is Haley Lu Richardson and John Cho, Hammock's breathtaking ambient score; each aspect of Columbus is so delicate, so exquisite, and so very moving in ways that only the film itself can explain.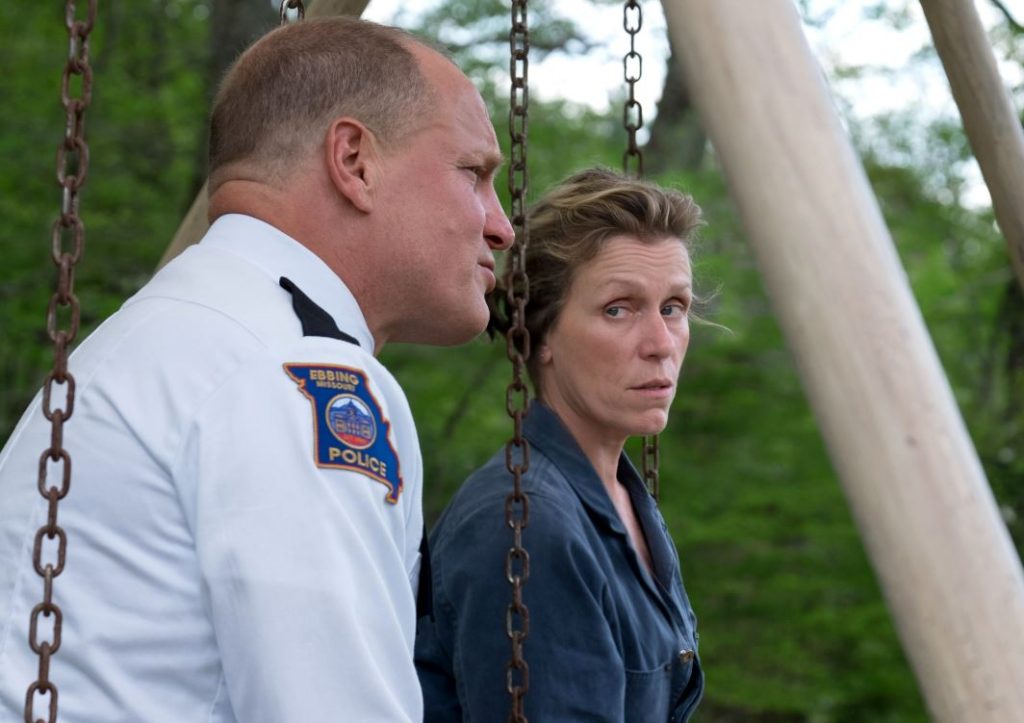 5. Three Billboards Outside Ebbing, Missouri
Martin McDonagh's darkly comic Three Billboards Outside Ebbing, Missouri never fails to entertain with its messy narrative and oddball characters as it follows a mother hellbent on seeking justice for her daughter's murder case after months go by without any new developments. Frances McDormand and Sam Rockwell are extraordinary in their respective roles, while Carter Burwell's folksy score adds a nice layer of authenticity to this peculiar tale of redemption.
4. Get Out
Jordan Peele's directorial debut Get Out came at a time when America (and the rest of the world) needed a film like this the most. Labeled "a documentary" by the writer-director himself after the Hollywood Foreign Press Association nominated the film in their musical/comedy category, Get Out is a speculative thriller as much as it is a social commentary, and it so brilliantly achieves exactly what it set out to do.
3. Good Time
If you follow me on Twitter, then you probably already know that I've reaped more than enough praise for Josh and Benny Safdie's head-spinning, adrenalized fifth feature Good Time starring Robert Pattinson. It's a hypnotic crime-thriller like no other and will chew you up and spit you back out over the course of its 99-minute runtime as it takes you on a late-night odyssey through the streets of New York City where chaos seems to be waiting around every corner.
2. Lady Bird
A24 was responsible for handling the distribution of some pretty amazing films this year, but, quite frankly, nothing tops Greta Gerwig's outstanding directorial debut Lady Bird. Saoirse Ronan and her incredible supporting cast, which includes Laurie Metcalf, Tracy Letts, Lucas Hedges, Timothée Chalamet, and Beanie Feldstein, all shine in this heartfelt tale chronicling the turbulent bond between a hard-working mother and her teenage daughter in 2002 Sacramento.
1. Call Me by Your Name
Luca Guadagnino's intoxicating new film about first love Call Me by Your Name is such a pleasure to watch. It's lush, erotic, riveting and, above all, simply delightful. Sayombhu Mukdeeprom's stunning 35mm cinematography captures the lives of Elio (Timothée Chalamet) and Oliver (Armie Hammer) so beautifully, while the film's soundtrack accompanies this relaxing, peaceful, spellbinding journey of romance so well. It's a film that hasn't left my mind since I first saw it.
John David Washington lands lead role in Christopher Nolan's secretive next film
Let the hype begin: Variety is reporting that Oscar-nominated BlacKkKlansman star John David Washington has been tapped to star in Christopher Nolan's secretive new film, with production on the project expected to get underway in the coming months.
According to the story, "Nolan recently finished the script for the movie and Warner Bros. quickly dated it for July 17, 2020," but, as you can imagine, with this being a Nolan film and all, plot details are being kept very tightly under wraps at the moment.
What we do know is that the film is being described "as a massive, innovative action blockbuster," which puts to rest those rumors we heard in recent weeks about it being some romantic thriller of sorts. Oh, and did we mention this thing is going to be shown in IMAX? Because this thing is going to be shown in IMAX.
As for Washington's role, well, we don't really know much about that either, but Variety does mention that "the gig has become one of the more highly coveted in town," which makes me so very happy for John David Washington. The dude absolutely killed it in BlacKkKlansman and deserves this opportunity 100%.
That's all we have for you right now regarding Nolan's latest, but be sure to stay tuned for any future developments that might come across our desk. You definitely don't want to be in the dark when it comes to this one.
Disney's $71.3 billion acquisition of Fox will become effective at midnight tonight
It's officially official: The Walt Disney Company announced today that their massive $71.3 billion acquisition of 21st Century Fox will become effective at 12:02 a.m. Eastern Time tomorrow, March 20, 2019.
Disney's acquisition of the 20th Century Fox movie and television studios has all of the comic book fanboys giddy about the X-Men, Fantastic Four, and Deadpool finally being under Marvel control because now they'll get all of those crossovers they've been waiting so desperately for in the Marvel Cinematic Universe.
What the fanboys fail to see, however, is that this acquisition brings us one step closer to a media monopoly and will come at the expense of thousands and thousands of jobs being lost. Actually, more than 4,000 to be exact, according to THR.
"It's harder to predict potential layoffs within the Fox film studio itself, which has about 3,200 employees, but cuts are expected to be especially deep, particularly in overlapping divisions such as marketing, distribution and home entertainment," the report says.
Media analyst Rich Greenfield thinks there will be much more than just 4,000 layoffs. "There will be bloodshed over time," he said, estimating that there will be roughly 5,000 to 10,000 jobs lost over the course of the next few years.
Maybe I'm crazy, but I fail to see how one could possibly be excited about the X-Men or Deadpool or whoever the fuck crossing over to the MCU when you really put the human cost of this acquisition into perspective. It's simply not worth it.
But, hey, hooray for capitalism and Marvel movies, I guess?
The first full-length trailer for 'Toy Story 4' reveals the adventures of Woody and Forky
If you had told me a couple years ago that a fourth Toy Story movie following the adventures of a Woody stuck in an existential crisis and a depressed, suicidal spork was coming out, I probably would've laughed in your face. Wait, no. I definitely would've laughed in your face!
However, as evidenced by the first full-length trailer for Toy Story 4, that's exactly the case here, and I can't believe just how fucking weird and emotional this thing looks. Like, Toy Story 3 was already weird and emotional enough with the whole "toys making peace with death" trope. I don't know if I'll be able to handle whatever the hell Pixar has in store with this sequel.
Toy Story 4 seems to pick up shortly after the events of the previous film follows the gang (including Forky, voiced by Tony Hale) as they embark on a road trip adventure with Bonnie and her family. However, things take a turn for the worst when Woody and Forky end up on an unexpected detour, leading them down a shocking path of surprises.
Look, I'm not gonna lie and say I'm not excited for Toy Story 4, because I am, but I also can't help but continue to question the necessity for this sequel, especially when it seems to be recycling the same narrative arcs from both the second and third films. Plus, we can all pretty much agree that Toy Story 3 felt like the perfect ending to this trilogy, right?
I guess we'll find out if Toy Story 4 can do the rest of the trilogy justice when it opens in theaters on June 21.