We present editor-in-chief Matt Casillas' extremely delayed top 10 movies of 2017 list
Well, here it is, folks. Yet another year-end list to add to your endless list of other year-end lists. To be completely honest, I absolutely despise writing top ten lists, especially when it comes to my favorite movies of the year, because that task usually involves me sitting at my desk for hours upon hours while arguing with myself about which movies should go where on my list. It truly is one of the most difficult things when it comes to producing our year-end coverage. Anyway, chances are, you've probably skipped over this paragraph and have already started scrolling through my list, so I'm going to stop writing now and will present my top ten movies of 2017. Here we go:
10. Beach Rats
"I've been really fucked up lately." The follow-up to Eliza Hittman's debut feature It Felt Like Love is a hypnotic, searingly intimate portrait of an aimless Brooklyn teenager who is slowly, but surely, coming to terms with his sexuality while scouring hookup sites for older men in his free time. It's Beach Rats' ending, though, that truly sticks and helps shine on a light on Internet-related violence in the LGBTQ community. It's been a fantastic year for queer cinema.
9. mother!
Darren Aronofsky's audacious psychological horror tale mother! is the work of an absolute madman; it's disturbing, frightening, and deeply unsettling. However, here we are, nearly four months after the film opened in theaters and created quite a stir, and I still can't stop thinking about this absurd, deeply personal story about fame, relationships, and, most importantly, mother nature. Never have I ever had such a weirdly complicated love-hate relationship with a film before. Thanks, Mr. Aronofsky, you sick bastard.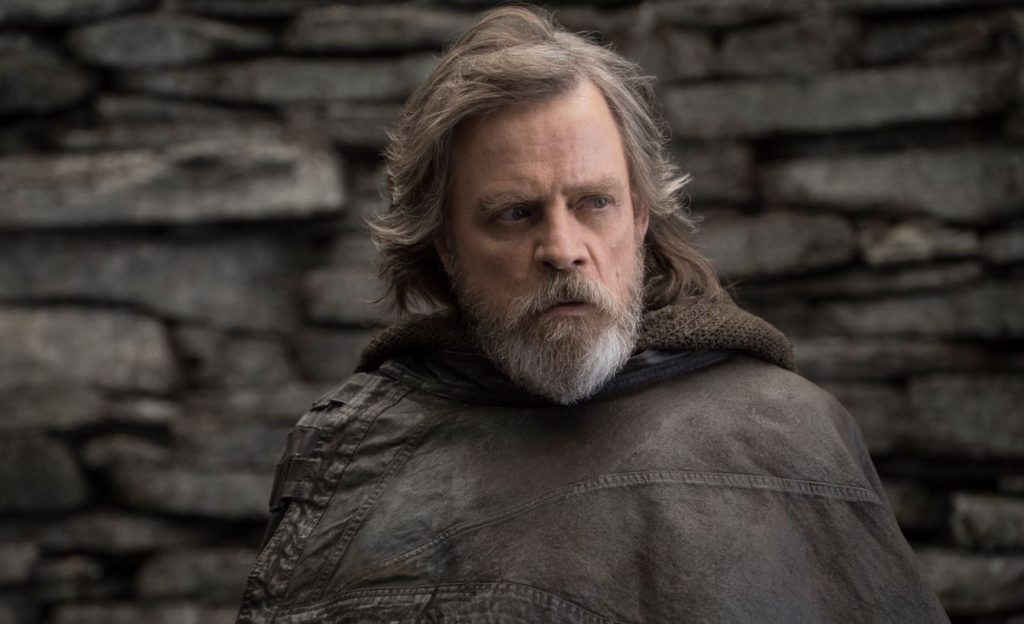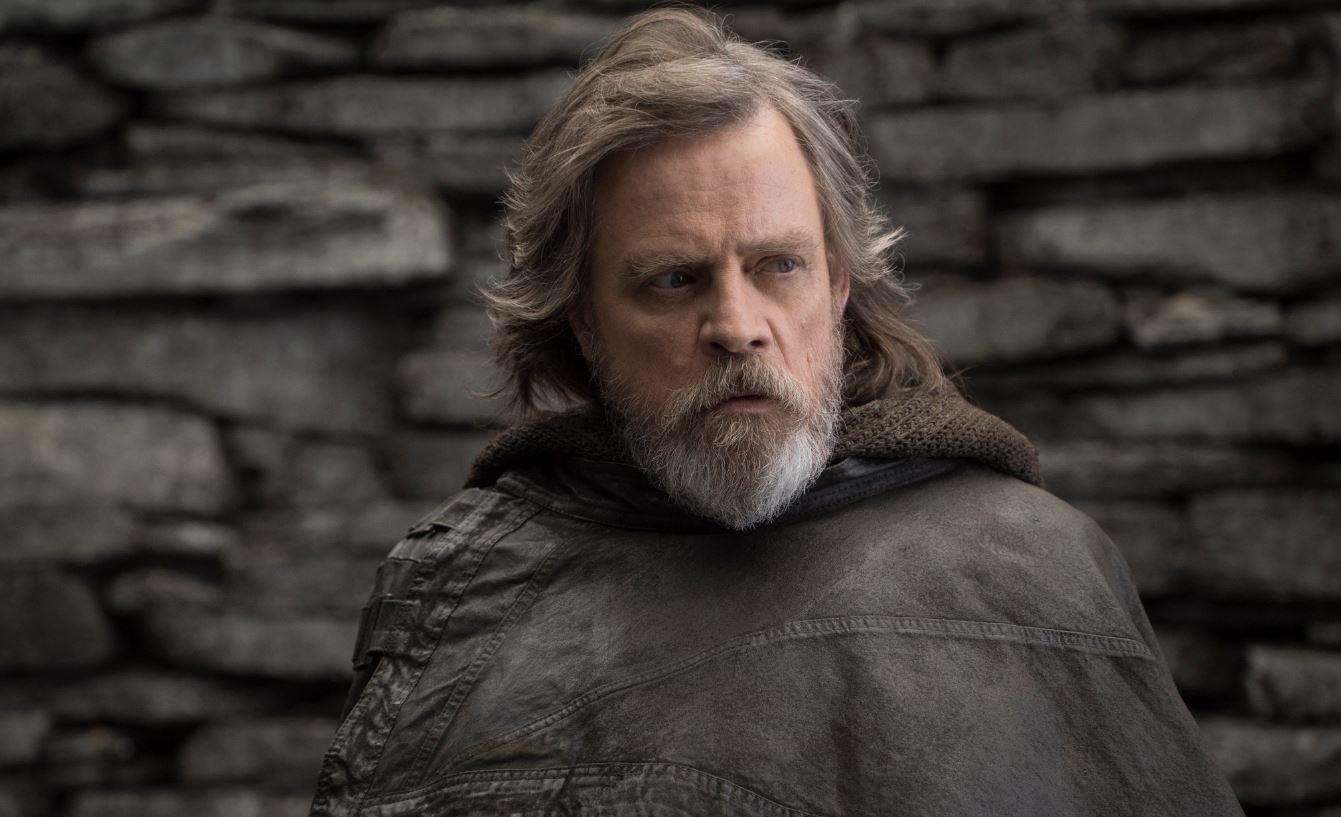 8. Star Wars: The Last Jedi
What is perhaps the most controversial Star Wars film to date also happens to be my favorite installment in the long-running intergalactic franchise created by George Lucas in 1977. Rian Johnson's exhilarating Star Wars: The Last Jedi is a dazzling, gorgeously put-together sci-fi action extravaganza and features an exciting story, obviously handled with much love and care by Johnson in both his writing and direction, led by an outstanding diverse cast of characters.
7. Nocturama
Thanks to my friend and colleague Sam Mauro for turning me on to Bertrand Bonello's exhilarating terrorism thriller Nocturama (another film shrouded in controversy, even before its release) earlier this year, otherwise, chances are, I never would've even heard of it. Scored to a mesmerizing electronic soundtrack created by Bonello himself, Nocturama takes it time and tests your patience, yet, is somehow still infused with so much energy and excitement over the course of its 130-minute runtime.
6. Columbus
Shot on location in Columbus, Indiana, Kogonada's beautiful, atmospheric directorial feature debut is as compelling as it is relatable. The gorgeous modernist architecture, the undeniable chemistry between the dynamic duo that is Haley Lu Richardson and John Cho, Hammock's breathtaking ambient score; each aspect of Columbus is so delicate, so exquisite, and so very moving in ways that only the film itself can explain.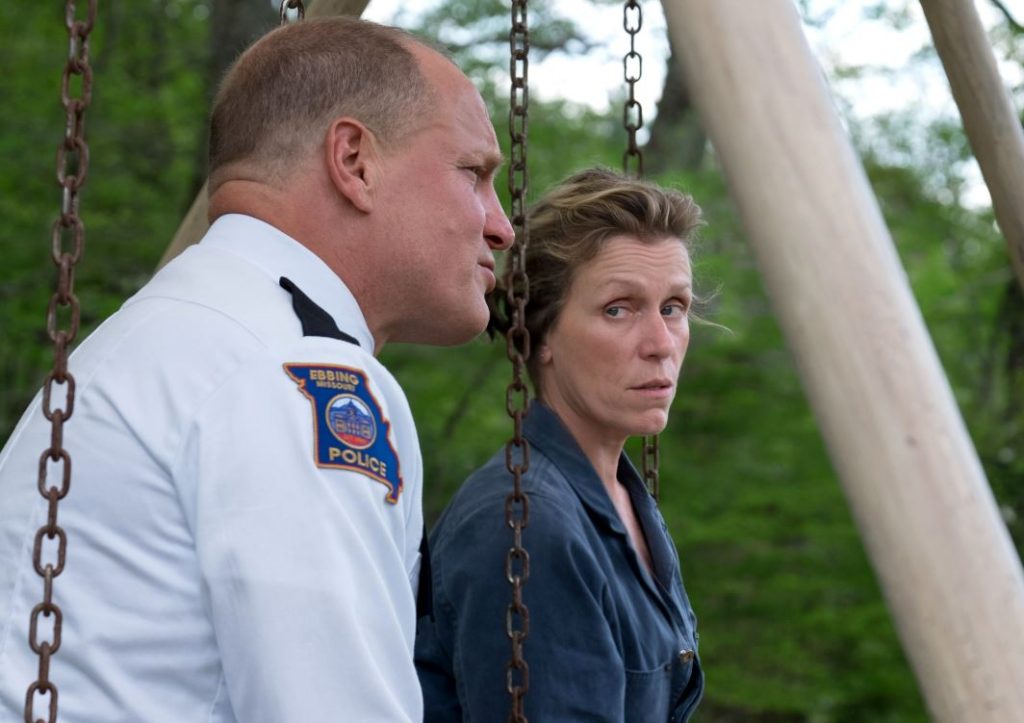 5. Three Billboards Outside Ebbing, Missouri
Martin McDonagh's darkly comic Three Billboards Outside Ebbing, Missouri never fails to entertain with its messy narrative and oddball characters as it follows a mother hellbent on seeking justice for her daughter's murder case after months go by without any new developments. Frances McDormand and Sam Rockwell are extraordinary in their respective roles, while Carter Burwell's folksy score adds a nice layer of authenticity to this peculiar tale of redemption.
4. Get Out
Jordan Peele's directorial debut Get Out came at a time when America (and the rest of the world) needed a film like this the most. Labeled "a documentary" by the writer-director himself after the Hollywood Foreign Press Association nominated the film in their musical/comedy category, Get Out is a speculative thriller as much as it is a social commentary, and it so brilliantly achieves exactly what it set out to do.
3. Good Time
If you follow me on Twitter, then you probably already know that I've reaped more than enough praise for Josh and Benny Safdie's head-spinning, adrenalized fifth feature Good Time starring Robert Pattinson. It's a hypnotic crime-thriller like no other and will chew you up and spit you back out over the course of its 99-minute runtime as it takes you on a late-night odyssey through the streets of New York City where chaos seems to be waiting around every corner.
2. Lady Bird
A24 was responsible for handling the distribution of some pretty amazing films this year, but, quite frankly, nothing tops Greta Gerwig's outstanding directorial debut Lady Bird. Saoirse Ronan and her incredible supporting cast, which includes Laurie Metcalf, Tracy Letts, Lucas Hedges, Timothée Chalamet, and Beanie Feldstein, all shine in this heartfelt tale chronicling the turbulent bond between a hard-working mother and her teenage daughter in 2002 Sacramento.
1. Call Me by Your Name
Luca Guadagnino's intoxicating new film about first love Call Me by Your Name is such a pleasure to watch. It's lush, erotic, riveting and, above all, simply delightful. Sayombhu Mukdeeprom's stunning 35mm cinematography captures the lives of Elio (Timothée Chalamet) and Oliver (Armie Hammer) so beautifully, while the film's soundtrack accompanies this relaxing, peaceful, spellbinding journey of romance so well. It's a film that hasn't left my mind since I first saw it.
Matt Damon is reteaming with his 'Ford v Ferrari' director James Mangold for 'The Force'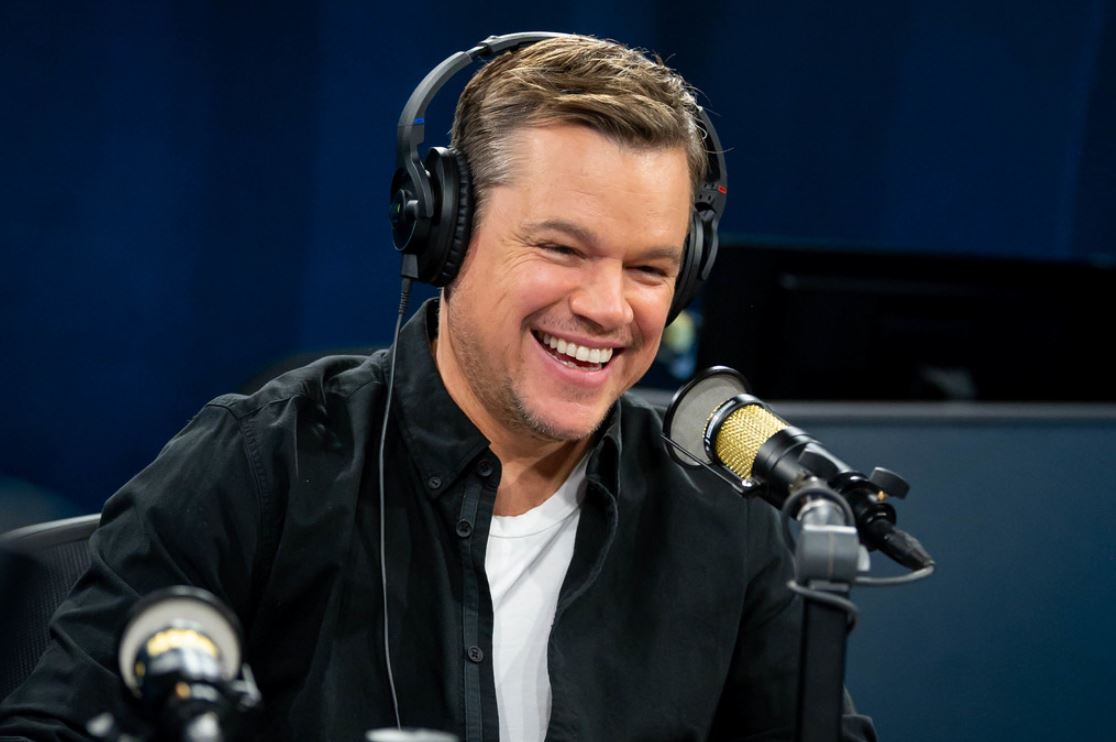 Nearly 14 years after starring in Martin Scorsese's brilliant Infernal Affairs remake The Departed, Matt Damon is set to head back into crooked cop movie territory with his Ford v Ferrari director James Mangold.
According to Deadline, Damon is attached to play the lead role of Denny Malone in Mangold's adaptation of Don Winslow's 2017 best-selling novel The Force, which is a pretty damn good read if you haven't gotten around to it yet.
In the book, Malone — a highly decorated NYPD detective sergeant — is the dirtiest of dirty cops, having stolen millions of dollars worth of cash and narcotics in the wake of one of the biggest heroin busts in the history of New York City.
Little does Malone know, though, that the feds are hot on his tail "and he must walk the thin line between betraying his brothers and partners, the job, his family and the woman he loves, trying to survive, body and soul, while the city teeters on the brink of a racial conflagration that could destroy them all," as the book's official synopsis puts it.
David Mamet wrote and turned in the first draft of the script for The Force in 2017, but Mangold is currently in the middle of a rewrite with his Logan collaborator Scott Frank, so I suppose we'll see how that turns out.
Production begins on Guillermo del Toro's 'Nightmare Alley' starring Bradley Cooper, Cate Blanchett
Production is officially underway on Guillermo del Toro's star-studded new project Nightmare Alley, which features one hell of an ensemble cast that includes the likes of Bradley Cooper and Cate Blanchett in the leading roles.
An adaptation of William Lindsay Gresham's novel of the same name, Nightmare Alley follows Stanton "Stan" Carlisle (Cooper), a young and ambitious con man who teams up with a female psychiatrist (Blanchett) for a mentalist act, only to realize that she's even more corrupt than he is.
Rooney Mara, Toni Collette, Willem Dafoe, David Strathairn, Jim Beaver, and Mark Povinelli round out the film's cast, with del Toro alumni such as Ron Perlman and Richard Jenkins also said to be in talks to join.
Leonardo DiCaprio was initially supposed to play Cooper's role but was forced to bow out earlier this year as production on Nightmare Alley would've conflicted with that of Martin Scorsese's Killers of the Flower Moon, which stars DiCaprio alongside Robert De Niro and is expected to begin shooting in the spring.
No word yet on when Searchlight Pictures plans on releasing Nightmare Alley, but stay tuned for more info on that.
Excited to start shooting today on our new adventure NIGHTMARE ALLEY with @RealGDT and many of our regular gang. pic.twitter.com/lzPHhXpppI
— J. Miles Dale (@milofx1) January 21, 2020
Phoenix: Warner Bros. invites you to an advance screening of Cathy Yan's 'Birds of Prey'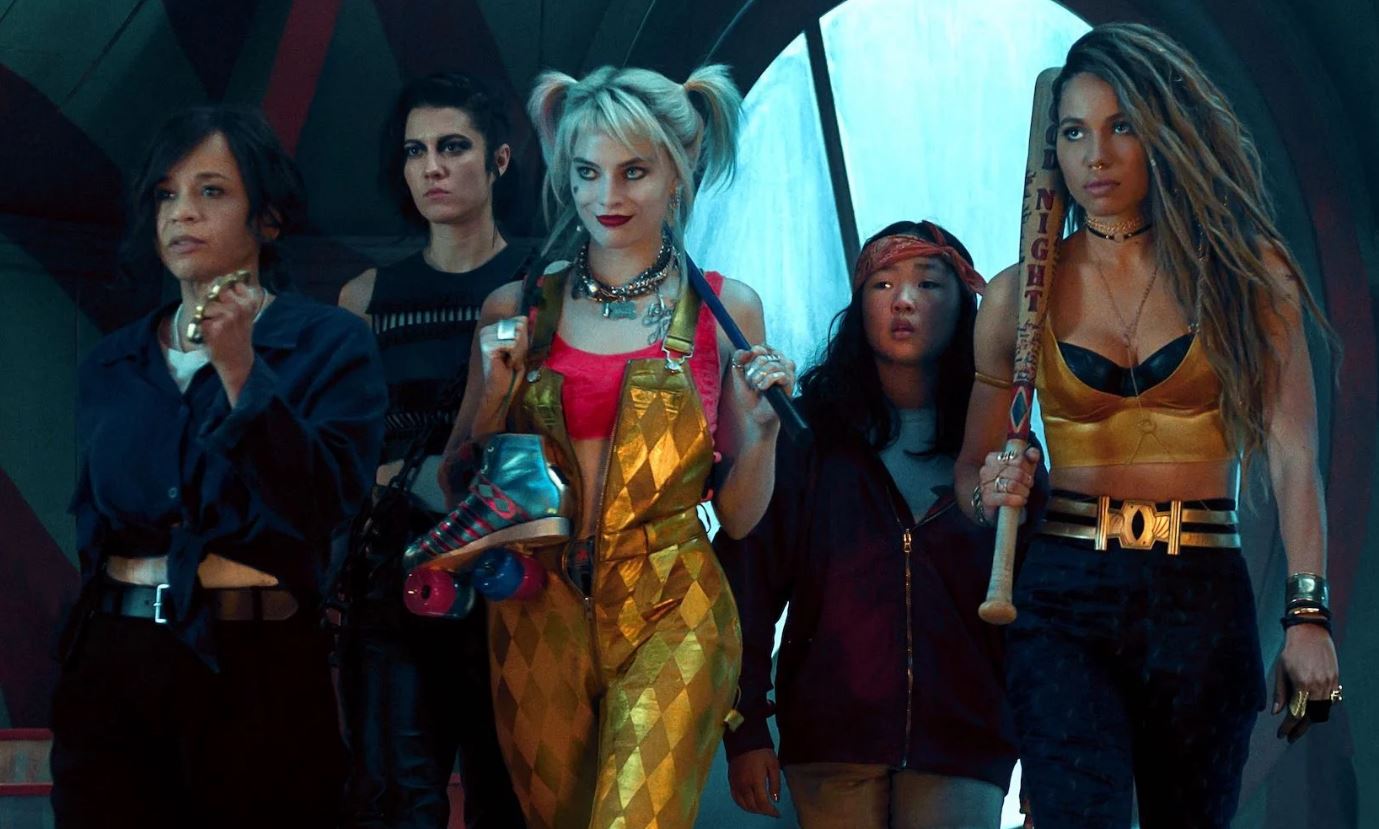 Warner Bros. will release Birds of Prey on February 7 and it's giving Silver Screen Beat readers in Phoenix a chance to attend an advance screening of the film before it officially opens in theaters.
Our readers in Phoenix can click on this link right now to enter to free passes — good for you and one guest — to attend an advance screening of Birds of Prey happening at Harkins Arizona Mills IMAX on Wednesday, February 5 at 7:00 p.m.
Winners for this contest will be selected and notified on Monday, February 3 via email. Good luck! Below is the official trailer for Birds of Prey as well as some additional details about the film.
Directed by: Cathy Yan
Cast: Margot Robbie, Mary Elizabeth Winstead, Jurnee Smollett-Bell, Rosie Perez, and Ewan McGregor
Opens: Friday, February 7
Rating: R for strong violence and language throughout, and some sexual and drug material
Synopsis: Birds of Prey (And the Fantabulous Emancipation of One Harley Quinn) is a twisted tale told by Harley herself, as only Harley can tell it. When Gotham's most nefariously narcissistic villain, Roman Sionis, and his zealous right-hand, Zsasz, put a target on a young girl named Cass, the city is turned upside down looking for her. Harley, Huntress, Black Canary, and Renee Montoya's paths collide, and the unlikely foursome have no choice but to team up to take Roman down.