We present editor-in-chief Matt Casillas' extremely delayed top 10 movies of 2017 list
Well, here it is, folks. Yet another year-end list to add to your endless list of other year-end lists. To be completely honest, I absolutely despise writing top ten lists, especially when it comes to my favorite movies of the year, because that task usually involves me sitting at my desk for hours upon hours while arguing with myself about which movies should go where on my list. It truly is one of the most difficult things when it comes to producing our year-end coverage. Anyway, chances are, you've probably skipped over this paragraph and have already started scrolling through my list, so I'm going to stop writing now and will present my top ten movies of 2017. Here we go:
10. Beach Rats
"I've been really fucked up lately." The follow-up to Eliza Hittman's debut feature It Felt Like Love is a hypnotic, searingly intimate portrait of an aimless Brooklyn teenager who is slowly, but surely, coming to terms with his sexuality while scouring hookup sites for older men in his free time. It's Beach Rats' ending, though, that truly sticks and helps shine on a light on Internet-related violence in the LGBTQ community. It's been a fantastic year for queer cinema.
9. mother!
Darren Aronofsky's audacious psychological horror tale mother! is the work of an absolute madman; it's disturbing, frightening, and deeply unsettling. However, here we are, nearly four months after the film opened in theaters and created quite a stir, and I still can't stop thinking about this absurd, deeply personal story about fame, relationships, and, most importantly, mother nature. Never have I ever had such a weirdly complicated love-hate relationship with a film before. Thanks, Mr. Aronofsky, you sick bastard.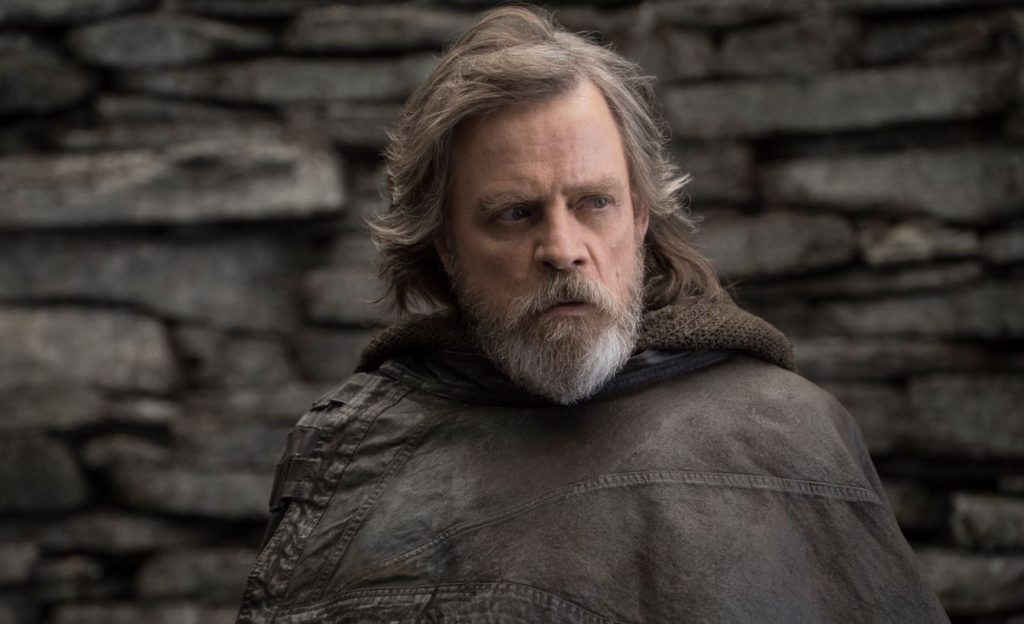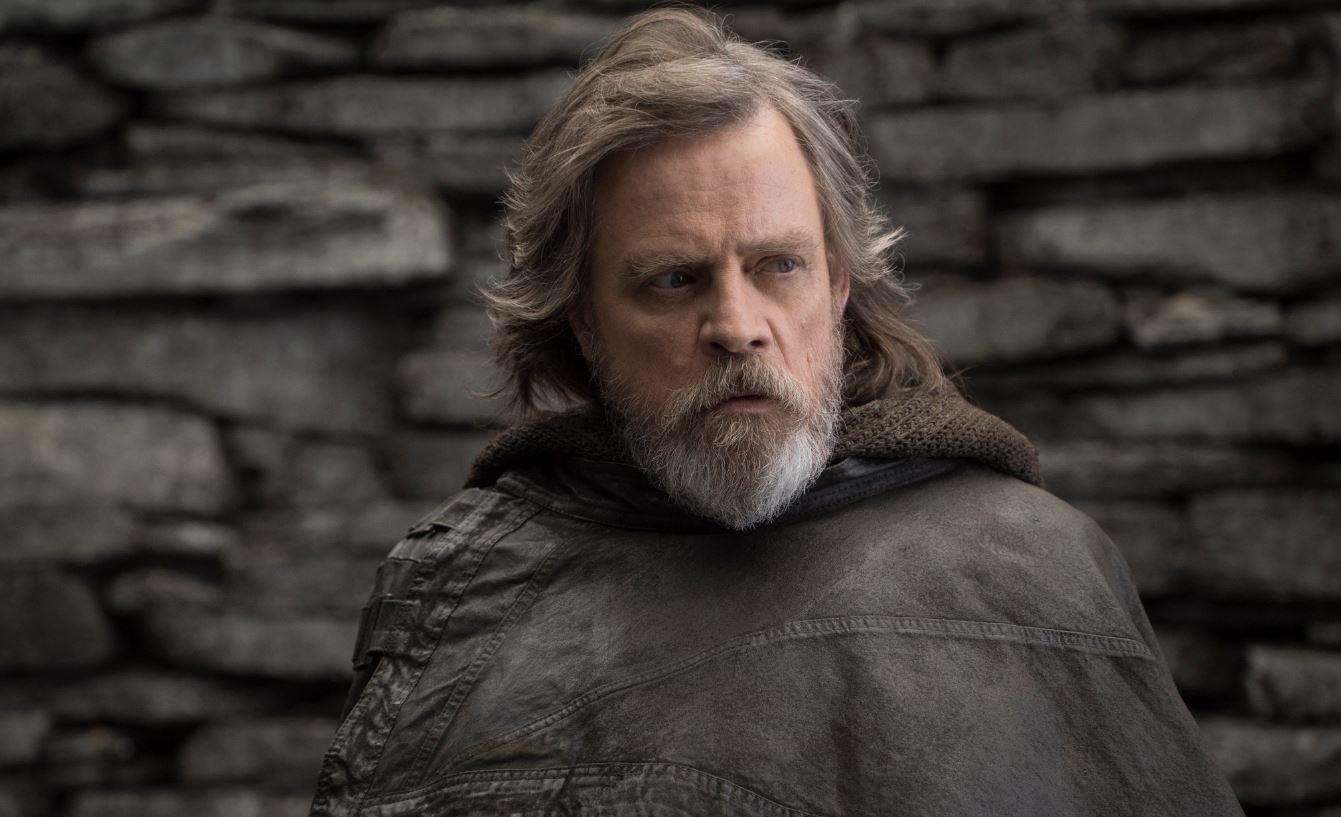 8. Star Wars: The Last Jedi
What is perhaps the most controversial Star Wars film to date also happens to be my favorite installment in the long-running intergalactic franchise created by George Lucas in 1977. Rian Johnson's exhilarating Star Wars: The Last Jedi is a dazzling, gorgeously put-together sci-fi action extravaganza and features an exciting story, obviously handled with much love and care by Johnson in both his writing and direction, led by an outstanding diverse cast of characters.
7. Nocturama
Thanks to my friend and colleague Sam Mauro for turning me on to Bertrand Bonello's exhilarating terrorism thriller Nocturama (another film shrouded in controversy, even before its release) earlier this year, otherwise, chances are, I never would've even heard of it. Scored to a mesmerizing electronic soundtrack created by Bonello himself, Nocturama takes it time and tests your patience, yet, is somehow still infused with so much energy and excitement over the course of its 130-minute runtime.
6. Columbus
Shot on location in Columbus, Indiana, Kogonada's beautiful, atmospheric directorial feature debut is as compelling as it is relatable. The gorgeous modernist architecture, the undeniable chemistry between the dynamic duo that is Haley Lu Richardson and John Cho, Hammock's breathtaking ambient score; each aspect of Columbus is so delicate, so exquisite, and so very moving in ways that only the film itself can explain.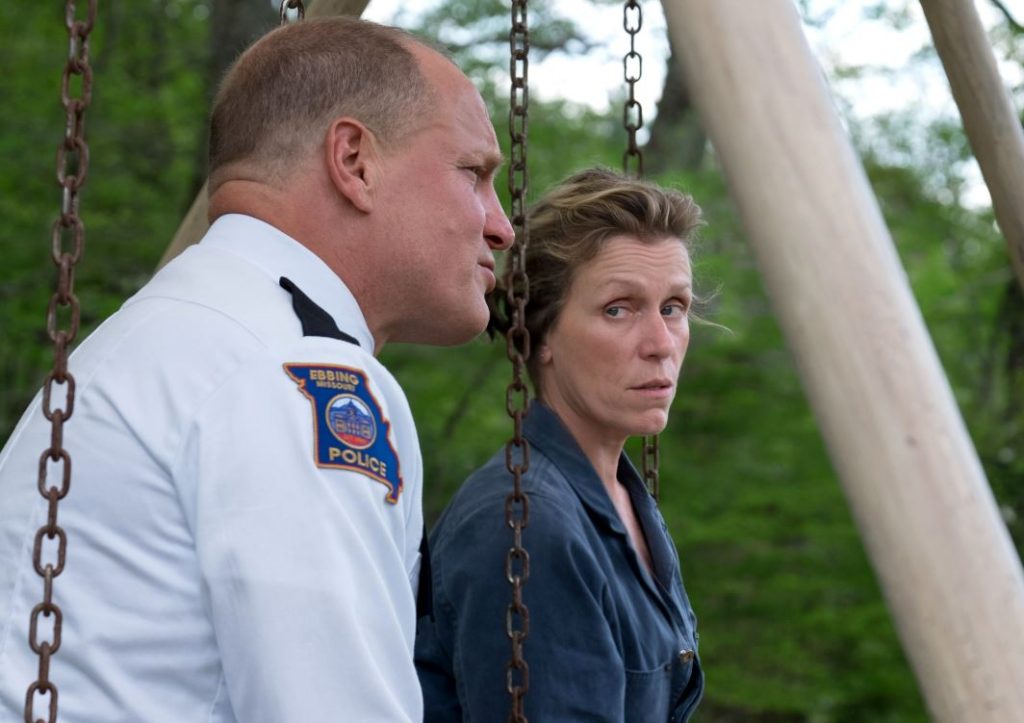 5. Three Billboards Outside Ebbing, Missouri
Martin McDonagh's darkly comic Three Billboards Outside Ebbing, Missouri never fails to entertain with its messy narrative and oddball characters as it follows a mother hellbent on seeking justice for her daughter's murder case after months go by without any new developments. Frances McDormand and Sam Rockwell are extraordinary in their respective roles, while Carter Burwell's folksy score adds a nice layer of authenticity to this peculiar tale of redemption.
4. Get Out
Jordan Peele's directorial debut Get Out came at a time when America (and the rest of the world) needed a film like this the most. Labeled "a documentary" by the writer-director himself after the Hollywood Foreign Press Association nominated the film in their musical/comedy category, Get Out is a speculative thriller as much as it is a social commentary, and it so brilliantly achieves exactly what it set out to do.
3. Good Time
If you follow me on Twitter, then you probably already know that I've reaped more than enough praise for Josh and Benny Safdie's head-spinning, adrenalized fifth feature Good Time starring Robert Pattinson. It's a hypnotic crime-thriller like no other and will chew you up and spit you back out over the course of its 99-minute runtime as it takes you on a late-night odyssey through the streets of New York City where chaos seems to be waiting around every corner.
2. Lady Bird
A24 was responsible for handling the distribution of some pretty amazing films this year, but, quite frankly, nothing tops Greta Gerwig's outstanding directorial debut Lady Bird. Saoirse Ronan and her incredible supporting cast, which includes Laurie Metcalf, Tracy Letts, Lucas Hedges, Timothée Chalamet, and Beanie Feldstein, all shine in this heartfelt tale chronicling the turbulent bond between a hard-working mother and her teenage daughter in 2002 Sacramento.
1. Call Me by Your Name
Luca Guadagnino's intoxicating new film about first love Call Me by Your Name is such a pleasure to watch. It's lush, erotic, riveting and, above all, simply delightful. Sayombhu Mukdeeprom's stunning 35mm cinematography captures the lives of Elio (Timothée Chalamet) and Oliver (Armie Hammer) so beautifully, while the film's soundtrack accompanies this relaxing, peaceful, spellbinding journey of romance so well. It's a film that hasn't left my mind since I first saw it.
Universal has two new projects from M. Night Shyamalan coming our way in 2021 and 2023
M. Night Shyamalan and Universal Pictures seem to be getting along pretty nicely with each other as the studio announced yesterday that it will be continuing its relationship with the director and has dated his next two films from February 26, 2021 and February 17, 2023.
"M. Night Shyamalan continues to create exciting, highly original stories that keep global audiences on the edge of their seats," said Universal Pictures president Peter Cramer. "There is no one like him: he is a master filmmaker working at the height of his powers, and we are honored that he has once again chosen Universal to be the home for his next two incredible projects."
Shyamalan added, "There are wonderful studios out there, but Universal has made it a mandate to release original films. They are the best at finding an audience for new stories with unexpected tones. I believe original films are crucial to the longevity of the theatrical experience."
While any and all details about these two films — with the exception of the release dates, of course — are being kept tightly under wraps for the time being, we can't help but think Shyamalan will be pulling another Split-type secret sequel stunt and has something pretty exciting in store for us, though that's just pure speculation on our part.
Matt Damon and Christian Bale attempt to pull off the impossible in this new 'Ford v Ferrari' trailer
Fresh off its stops at festivals like Telluride and Toronto, 20th Century Fox has released a brand new trailer for James Mangold's Ford v Ferrari and it looks like this thing is shaping up to be one of hell a contender this awards season.
Ford v Ferrari tells "the remarkable true story of the visionary American car designer Carroll Shelby (Matt Damon) and the fearless British-born driver Ken Miles (Christian Bale)," who, believe it or not, does not seem to have undergone any drastic transformations for his role here.
Together, the duo "battled corporate interference, the laws of physics, and their own personal demons to build a revolutionary race car for Ford Motor Company and take on the dominating race cars of Enzo Ferrari at the 24 Hours of Le Mans in France in 1966."
At press time, Ford v Ferrari boasts an impressive 88% approval rating on Rotten Tomatoes based on 43 reviews, and something tells me that percentage isn't going to change too much over the next couple of months. I mean, even the "negative" reviews aren't even that negative!
Jon Bernthal, Caitriona Balfe, Tracy Letts, Josh Lucas, Noah Jupe, Remo Girone, and Ray McKinnon also star in Ford v Ferrari, which hits theaters on November 15.
Phoenix: Put on a happy face and come see Joaquin Phoenix in 'Joker' early and for free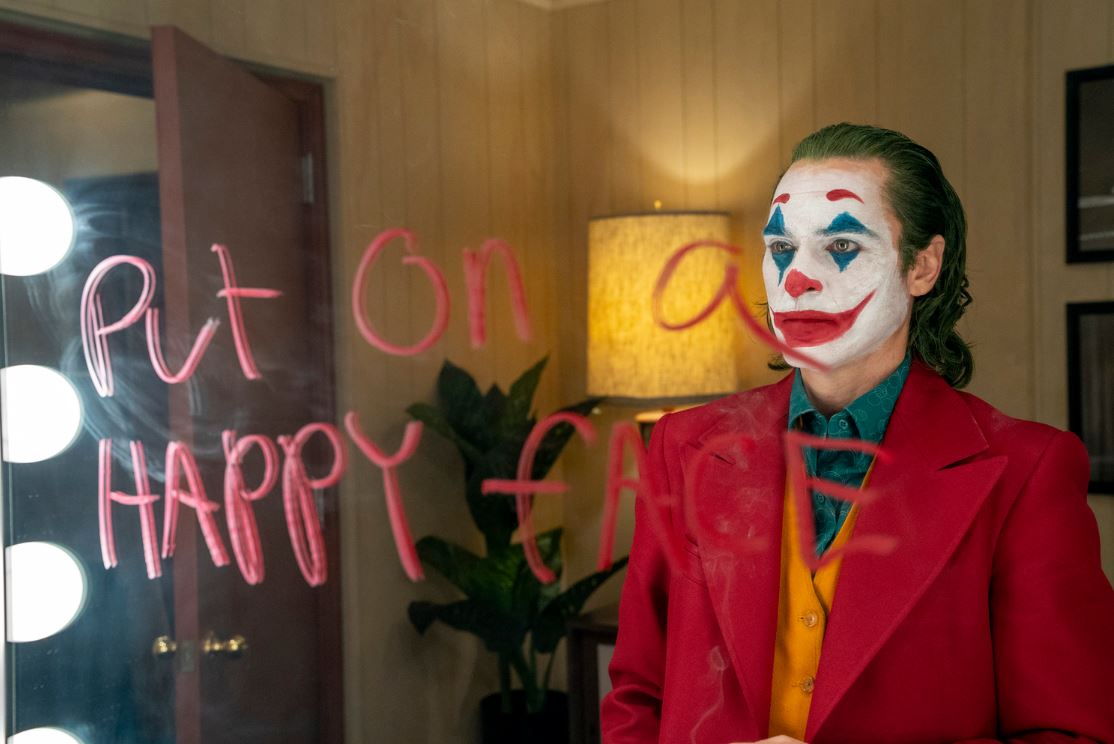 Warner Bros. will release Joker, Todd Phillips' take on the iconic DC villain's origin starring Joaquin Phoenix, on September 6 and they're giving Silver Screen Beat readers in Phoenix a chance to attend an advance screening of the film before it officially opens in theaters.
Our readers in the Phoenix area can click on this link to enter to win passes — good for you and one guest — to attend an advance screening of Joker happening Tuesday, October 1 at Harkins Arizona Mills IMAX at 7:00 p.m.
Winners of this contest will be selected and notified on Saturday, September 29 after 12:00 p.m. PT via email, so good luck! Below is the official trailer for Joker as well as some additional details about the film.
Directed by: Todd Phillips
Cast: Joaquin Phoenix, Robert De Niro, and Zazie Beetz
Opens: Friday, October 4
Rating: R for disturbing violent content and bloody images throughout, pervasive language, and some crude sexual material
Synopsis: Director Todd Phillips Joker centers around the iconic arch nemesis and is an original, standalone fictional story not seen before on the big screen. Phillips' exploration of Arthur Fleck, who is indelibly portrayed by Joaquin Phoenix, is of a man struggling to find his way in Gotham's fractured society. A clown-for-hire by day, he aspires to be a stand-up comic at night…but finds the joke always seems to be on him. Caught in a cyclical existence between apathy and cruelty, Arthur makes one bad decision that brings about a chain reaction of escalating events in this gritty character study.