Maxime Alexandre learned to appreciate horror movies by working on them
Perhaps one of the most enjoyable and memorable aspects of this past summer's Annabelle: Creation was how cinematographer Maxime Alexandre was able to capture this haunted house ride of a film in a way that was so unique to the Conjuring franchise.
As I previously mentioned in my interview with director David F. Sandberg, Annabelle: Creation hearkens back to the glory days of the horror genre when films relied upon tension and suspense as opposed to cheap, predictable jump scares, and much of that has to do with Alexandre's way of directing the photography to complement the different tones of the story.
I recently caught up with Alexandre, who, at the time Annabelle: Creation was opening in theaters, had just wrapped production on The Nun, to talk about his collaborative process with Sandberg and how growing up in different countries influences his work as a cinematographer in honor of the film's home video release next week.
You've worked on several horror films over the course of your extensive career including High Tension, The Hills Have Eyes, Annabelle: Creation, and most recently, next year's The Nun. What is it about this particular genre that seems to draw you in?
I learned to appreciate horror movies while working on them. I mean, I wasn't a fan of the genre before shooting High Tension and then the success of The Hills Have Eyes, Mirrors, and The Crazies brought me into it completely. I still believe, as much as it is fun to shoot them, that I care about details in my work because I still get scared myself! I went through a period where I really wanted to quit horror movies, you know it isn't always fun when you have people asking you what kind of movie you work on and then as you say "horror" the answer would be, "Oh, yes, of course."
Then I did few different genres and I discovered right away that to do a great horror movie you need to be able to juggle between beauty and happiness or romantic photography in order to enhance the falling into the drama and the tension of a good horror. There is no other genre of movie that requires such cinematographic capacity in a single story, therefore, today I am extremely proud of the route that brought me to my next projects. It's a dream come true.
What was your experience working with David F. Sandberg on the set of Annabelle: Creation like? Did you have to go back and study some of the previous films in the Conjuring universe beforehand?
The experience with David has been absolutely unique. I've done a few movies with a first or second-time director and every time it is a beautiful adventure. The difference with David has clearly been on my side with the way we approached his vision and the language we used. You know my work is basically to materialize ideas and many times the approach would be based on technical points or time issue or a million of other points.
With David, we talked about his vision, the dreams he had and the way he imagined the whole story and not just the way he wanted to do it. This way of approach gave me, production designers Jennifer Spencer and Leah Butler, and the entire crew that little part of excitement where we could give to David our full experience and that made Annabelle: Creation something special that David himself made unique from Gary Dauberman's script to the last editor Michel Aller's amazing cuts.
What were some of the challenges you faced when it came to capturing Annabelle: Creation through your lens? I'm sure it had to be difficult capturing scenes that had little to no light like the one with the creepy toy gun that kept shooting by itself. 
In one of our first meetings, David Sandberg made me promise that we would have pitch-blacks, which is something often asked by directors in the horror genre but then as a cinematographer this isn't always easy to achieve without appropriate support from production. I'm not going to to go into technical details, but you don't do dark backgrounds just switching off the light in the corridor if you want to light your subject in the appropriate way. So, I couldn't have been more lucky to shoot this movie with the production team that brought us The Conjuring world, who understood and supported me in every step of my work.
The gun scene is one of my favorite scenes and I could honestly spend hours talking about every single one; the way we made moving dark without altering shadows, time-lapses in a real-time single shot, and more. But back to the gunshot scene: why do I love it? Simply because it came out from David's dream! The way he detailed it, the way Jennifer Spencer designed with her art department, the gun itself, the huge contrast between the room and the pitch-black outside the door based on a single, thin white line attached to a red ball that brings the audience's tension to the highest. It's simply amazing!
You grew up in many different countries such as Belgium, France, and Italy. How does that influence your work as a cinematographer?
When you grow up you don't realize what is surrounding you. You look forward and get used to it. I was born in a simple, green, flat country where people spent most of their time complaining about the weather but huge artists made the most amazing light paintings and poetry. Then I moved with my family to Rome where architecture, painting, and history are behind every corner. Then we moved again. Paris, Venice; renaissance, baroque, impressionism, liberty, art nouveau are words that pinch you when you are children, but when you live in them they get into your DNA and then when you are lucky enough to grow-up in an artwork that becomes your principle passion, one day you'll just realize that all of those arts are in your words, in your ideas, your heart and creating a cinematographic aspect from a director's vision becomes something unique every single time.
You recently wrapped production on Corin Hardy's The Nun. What can you tell us about the next chapter in the Conjuring universe?
I worked hard for it and I sincerely hope that the cinematographic experience will immerse the audience in an unforgettable journey. It has been, again, a strong team working around Corin's vision and I believe audiences will love it.
Annabelle: Creation will be available on Digital HD from Amazon Video and iTunes tomorrow and DVD and Blu-ray on October 24. 
Matt Damon is reteaming with his 'Ford v Ferrari' director James Mangold for 'The Force'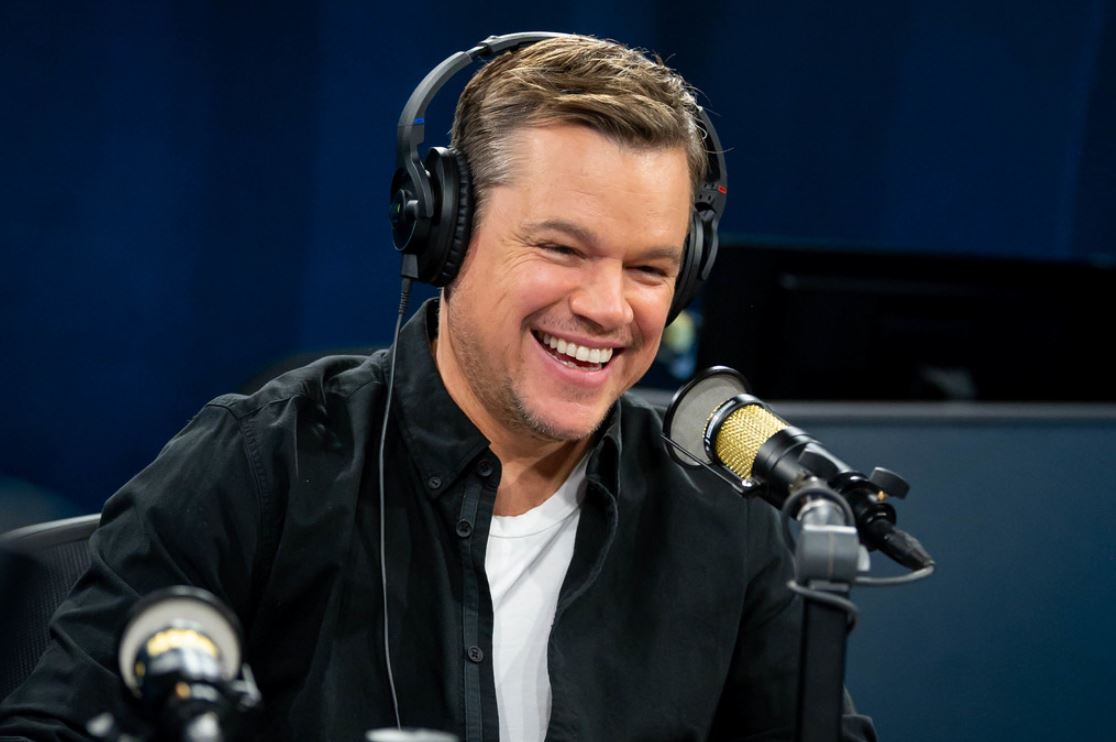 Nearly 14 years after starring in Martin Scorsese's brilliant Infernal Affairs remake The Departed, Matt Damon is set to head back into crooked cop movie territory with his Ford v Ferrari director James Mangold.
According to Deadline, Damon is attached to play the lead role of Denny Malone in Mangold's adaptation of Don Winslow's 2017 best-selling novel The Force, which is a pretty damn good read if you haven't gotten around to it yet.
In the book, Malone — a highly decorated NYPD detective sergeant — is the dirtiest of dirty cops, having stolen millions of dollars worth of cash and narcotics in the wake of one of the biggest heroin busts in the history of New York City.
Little does Malone know, though, that the feds are hot on his tail "and he must walk the thin line between betraying his brothers and partners, the job, his family and the woman he loves, trying to survive, body and soul, while the city teeters on the brink of a racial conflagration that could destroy them all," as the book's official synopsis puts it.
David Mamet wrote and turned in the first draft of the script for The Force in 2017, but Mangold is currently in the middle of a rewrite with his Logan collaborator Scott Frank, so I suppose we'll see how that turns out.
Production begins on Guillermo del Toro's 'Nightmare Alley' starring Bradley Cooper, Cate Blanchett
Production is officially underway on Guillermo del Toro's star-studded new project Nightmare Alley, which features one hell of an ensemble cast that includes the likes of Bradley Cooper and Cate Blanchett in the leading roles.
An adaptation of William Lindsay Gresham's novel of the same name, Nightmare Alley follows Stanton "Stan" Carlisle (Cooper), a young and ambitious con man who teams up with a female psychiatrist (Blanchett) for a mentalist act, only to realize that she's even more corrupt than he is.
Rooney Mara, Toni Collette, Willem Dafoe, David Strathairn, Jim Beaver, and Mark Povinelli round out the film's cast, with del Toro alumni such as Ron Perlman and Richard Jenkins also said to be in talks to join.
Leonardo DiCaprio was initially supposed to play Cooper's role but was forced to bow out earlier this year as production on Nightmare Alley would've conflicted with that of Martin Scorsese's Killers of the Flower Moon, which stars DiCaprio alongside Robert De Niro and is expected to begin shooting in the spring.
No word yet on when Searchlight Pictures plans on releasing Nightmare Alley, but stay tuned for more info on that.
Excited to start shooting today on our new adventure NIGHTMARE ALLEY with @RealGDT and many of our regular gang. pic.twitter.com/lzPHhXpppI
— J. Miles Dale (@milofx1) January 21, 2020
Phoenix: Warner Bros. invites you to an advance screening of Cathy Yan's 'Birds of Prey'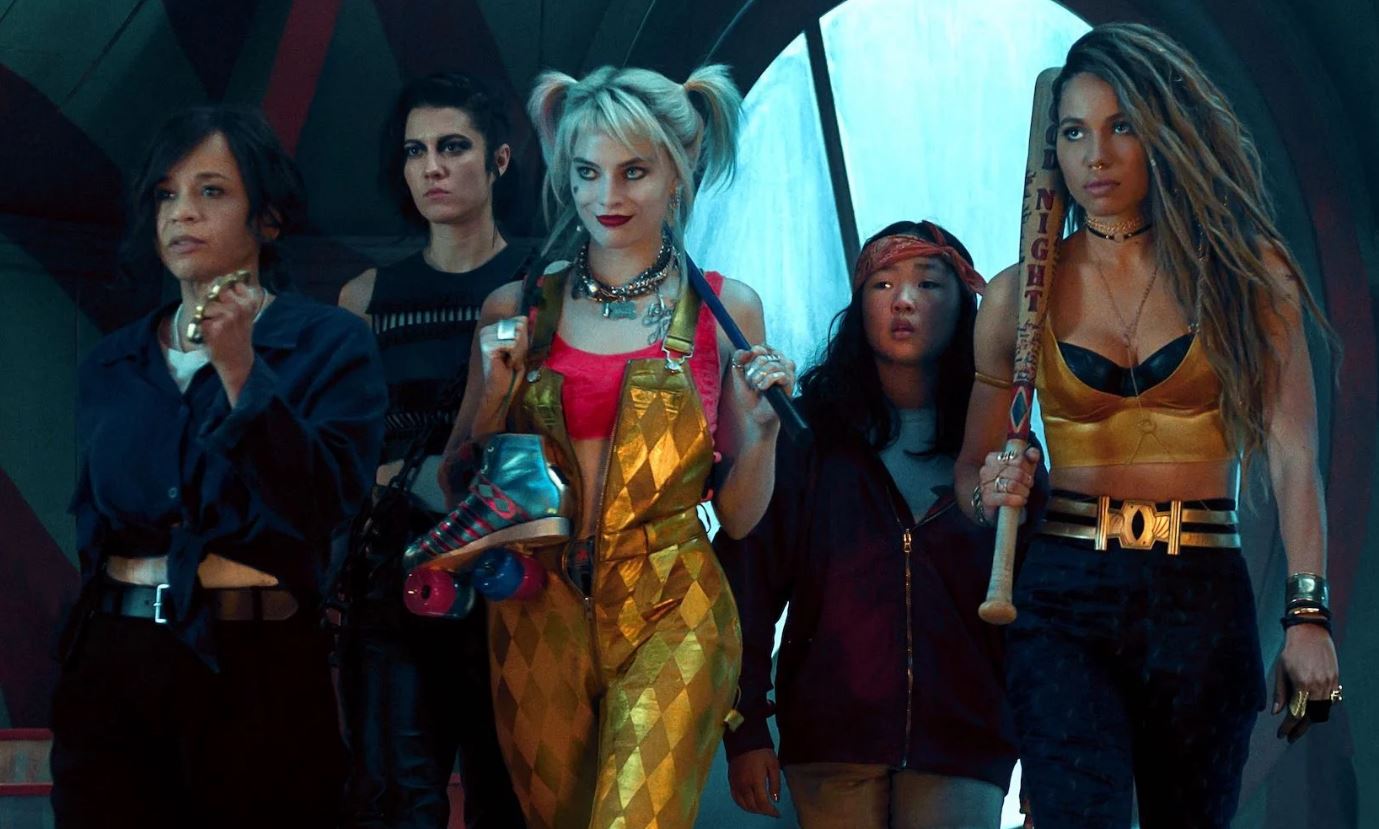 Warner Bros. will release Birds of Prey on February 7 and it's giving Silver Screen Beat readers in Phoenix a chance to attend an advance screening of the film before it officially opens in theaters.
Our readers in Phoenix can click on this link right now to enter to free passes — good for you and one guest — to attend an advance screening of Birds of Prey happening at Harkins Arizona Mills IMAX on Wednesday, February 5 at 7:00 p.m.
Winners for this contest will be selected and notified on Monday, February 3 via email. Good luck! Below is the official trailer for Birds of Prey as well as some additional details about the film.
Directed by: Cathy Yan
Cast: Margot Robbie, Mary Elizabeth Winstead, Jurnee Smollett-Bell, Rosie Perez, and Ewan McGregor
Opens: Friday, February 7
Rating: R for strong violence and language throughout, and some sexual and drug material
Synopsis: Birds of Prey (And the Fantabulous Emancipation of One Harley Quinn) is a twisted tale told by Harley herself, as only Harley can tell it. When Gotham's most nefariously narcissistic villain, Roman Sionis, and his zealous right-hand, Zsasz, put a target on a young girl named Cass, the city is turned upside down looking for her. Harley, Huntress, Black Canary, and Renee Montoya's paths collide, and the unlikely foursome have no choice but to team up to take Roman down.