Netflix officially renews '13 Reasons Why' for a second season, will premiere in 2018
Based on the best-selling books by Jay Asher, Netflix's 13 Reasons Why is perhaps one of the most talked about, controversial shows in recent memory, and now Netflix has decided to renew the hit teen drama for a second season after much speculation as to how the show's writers and producers would plan on continuing the story.
As per a report from Deadline, a 13-episode second season is set to premiere in 2018 and will "pick up in the aftermath of Hannah Baker's death and the start of the characters' complicated journeys toward healing and recovery." Early this morning, executive producer Selena Gomez took to social media to share the news with a short teaser trailer, along with the caption, "Their story isn't over. Season 2 of #13ReasonsWhy is coming."
The first season of 13 Reasons Why, a hit with both critics and audiences, follows teenager Clay Jensen as he returns home from school one day to find a mysterious box with his name on it lying on his porch. Enclosed within the package are cassette tapes recorded by Hannah Baker, his classmate and crush, who tragically committed suicide just two weeks earlier. On the tapes, Hannah chronicles the thirteen reasons why she decided to end her life, and why Clay might be one of them.
The show, which stars Dylan Minnette, Katherine Langford, Kate Walsh, Brian D'Arcy, Derek Luke, Brandon Flynn, Justin Prentice, Alisha Boe, Christian Navarro, Miles Heizer, and Tommy Dorfman, drew a vast amount of controversy over its graphic depictions of suicide and sexual assault, resulting in more content warnings for viewers. However, Gomez, as well as the rest of 13 Reasons Why's cast and crew, have been quick to defend the show and its touchy subject matter.
How do you feel about Netflix renewing 13 Reasons Why for a second season? As someone who wouldn't necessarily call themselves a big fan of television, I absolutely loved the first season and am thrilled to see how they decide to continue this intriguing, yet heart-wrenching story. The show shines a light on two very important topics that people are normally somewhat afraid to talk about, and I'm thrilled that it impacted people the way it did and prompted them to begin discussing these issues. Let us know your thoughts by leaving a note down below in the comments section.
Season 2 of Jordan Peele's 'Twilight Zone' will star Billy Porter, Tony Hale, and Morena Baccarin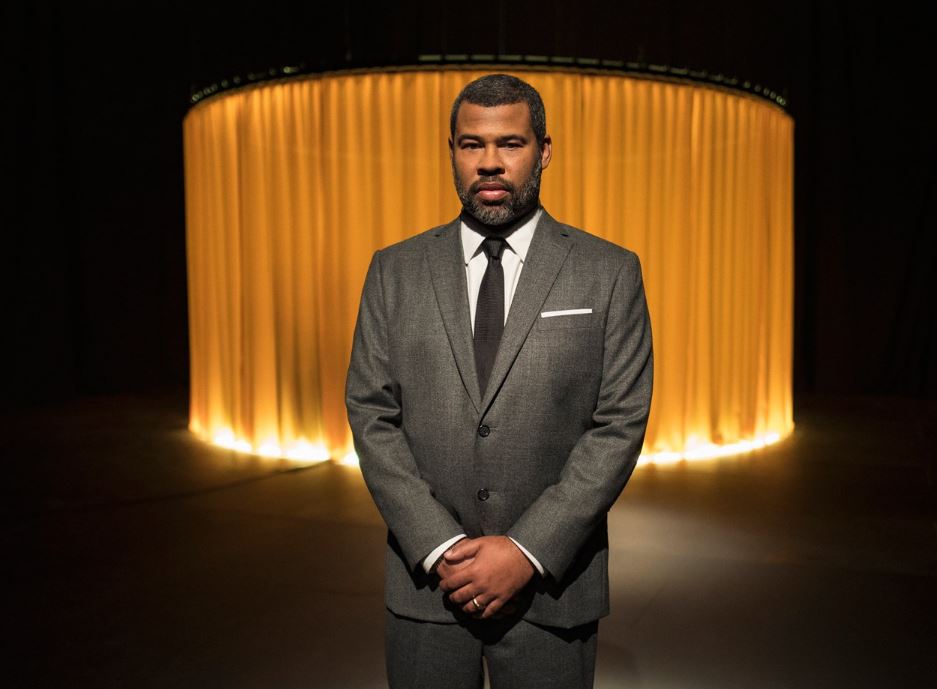 With season 2 of Jordan Peele's revival of The Twilight Zone officially on the way, CBS All Access has announced at least some of the stars that will be featured in the upcoming episodes, which will debut on the streaming service later this year.
Season 2 of The Twilight Zone will feature the likes of Pose star Billy Porter along with Tony Hale, Chris Meloni, Gillian Jacobs, Morena Baccarin, Jenna Elfman, Ethan Embry, Abbie Hern, Sophia Macy Tavi Gevinson, Joel McHale, Jimmi Simpson, and Daniel Sunjata.
Peele, who hosts and executive produces The Twilight Zone along with Simon Kinberg, also appears to have written an episode for the new season titled "Downtime," which will star Baccarin, Hale, and Colman Domingo.
Details about six of the upcoming Twilight Zone episodes can be found below.
Episode: "Downtime"
Starring Morena Baccarin, Colman Domingo and Tony Hale
Written by Jordan Peele
Episode: "The Who of You"
Starring Daniel Sunjata (Graceland), Ethan Embry (Grace and Frankie) and Billy Porter (Pose)
Written by Win Rosenfeld
Episode: "A Human Face"
Starring Jenna Elfman (Dharma & Greg), Chris Meloni (Law & Order: SVU) and Tavi Gevinson (Person to Person)
Written by Alex Rubens
Episode: "8"
Starring Joel McHale (Community)
Written by Glen Morgan
Episode: "Among the Untrodden"
Introducing Abbie Hern and Sophia Macy
Written by Heather Anne Campbell
Episode: "Meet in the Middle"
Starring Jimmi Simpson (Westworld) and Gillian Jacobs (Love)
Written by Emily C. Chang and Sara Amini
Bong Joon Ho and Adam McKay are bringing 'Parasite' to HBO in the form of a limited series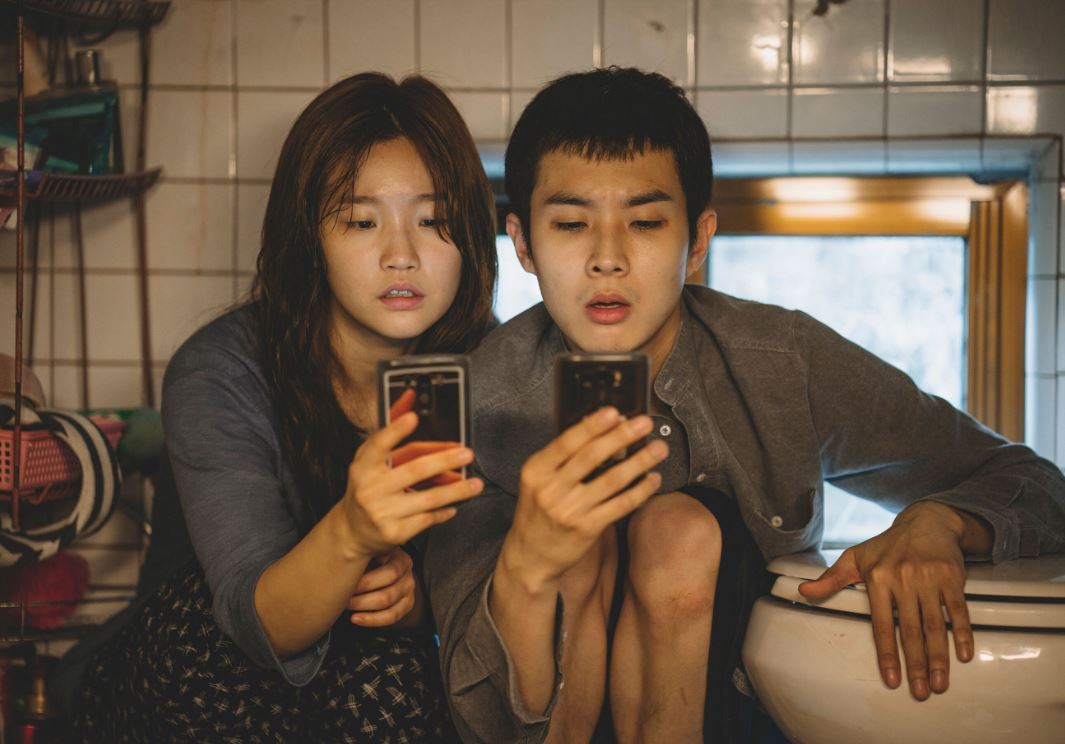 In a rather unfortunate but not particularly surprising development, THR is reporting that HBO has won an intense bidding war against Netflix to acquire the rights to adapt Bong Joon Ho's 2019 feature film Parasite into a limited series.
While details about the project are still relatively unknown, we do know that Joon Ho is attached to the series as an executive producer along with Adam McKay. Beyond that, though, it looks like specifics are being kept tightly under wraps for the time being.
Indeed, the fact that Joon Ho will be a part of the project in some capacity is promising, to say the least, but the fact Parasite can't stand alone on its own as the masterwork that it is and has to be remade for American audiences in a limited series format is pretty damn shameful.
Of course this kind of shit was inevitable the moment Parasite turned into the global, cultural phenomenon that it has become; there's certainly no doubt about that. But surely no one in their right in mind is clamoring for an English-language miniseries version of a movie that hasn't even been out in America for more than three months, right?
If that is the case, then this quote from Joon Ho at the Golden Globes is even more relevant now than it was before: "Once you overcome the one-inch tall barrier of subtitles, you will be introduced to so many more amazing films."
Netflix's 'Locke & Key' trailer reveals the long-awaited adaptation of the graphic novels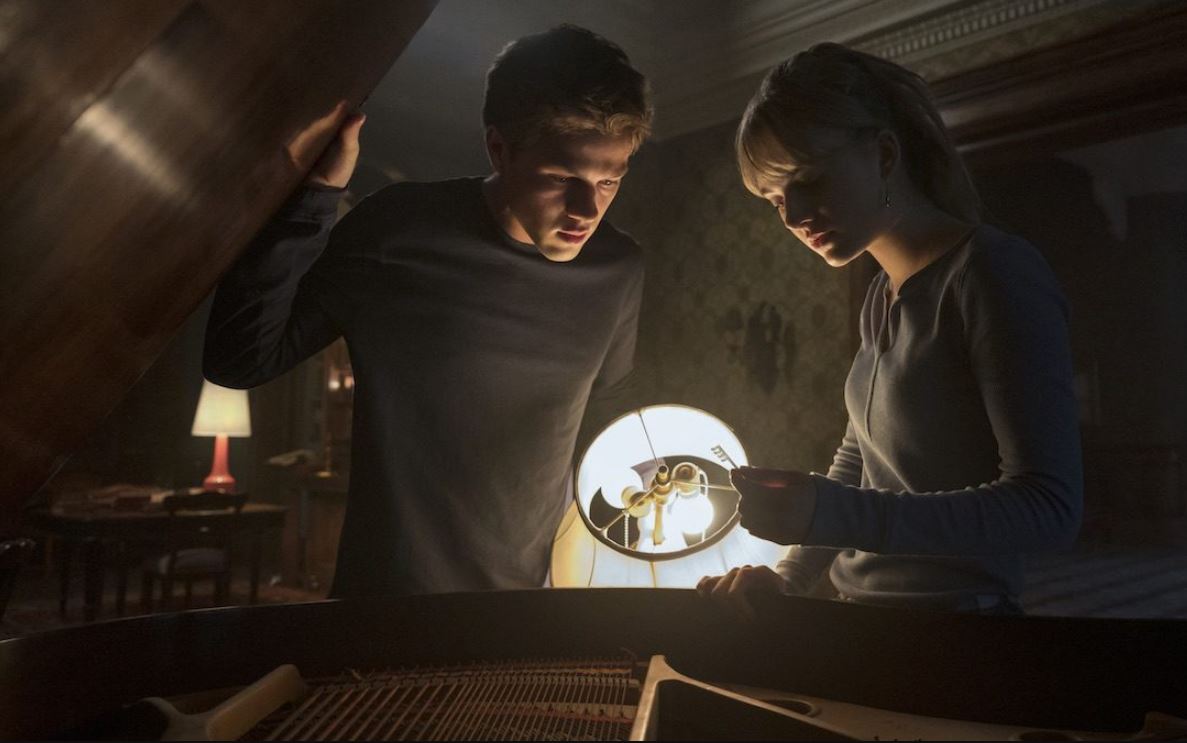 The streaming wars will only be getting more intense in 2020 and Netflix really appears to be stepping up their game heading into the first quarter of the new year as evidenced by all of the trailers they've released today, including this one for the first season of Locke & Key.
Based on the best-selling graphic novels by Joe Hill, Locke & Key follows three siblings who move to their ancestral home following the death (OK, murder) of their father and discover a set of magical keys that grant them with a wide array of powers and abilities.
Little do the siblings know, however, that a sinister, demonic entity occupies their home as well and is deadset on taking the keys for itself and will stop at nothing to obtain them.
Carlton Cuse, Aron Eli Coleite, and Meredith Averill developed the series, which stars Jackson Robert Scott, Connor Jessup, Emilia Jones, Sherri Saum, Griffin Gluck, and Darby Stanchfield.
As someone with little to no knowledge about the source material, I think this looks pretty great! The synopsis sounds intriguing enough and the whole visual aesthetic of the show is right in my wheelhouse; consider me sold.
Locke & Key hits Netflix on February 7.