Netflix renews teen suicide drama '13 Reasons Why' for Season 3, releases announcement video
Netflix has renewed their controversial teen suicide drama 13 Reasons Why has been announced for a third season, the streaming giant announced in a press release on Wednesday. The renewal news comes just mere weeks after the series debuted its highly anticipated second season earlier this month on May 18.
Series creator Brian Yorkey will return as showrunner for Season 3, which is being produced by Paramount Television and Anonymous Content. Filming on the upcoming season is expected to begin later this year with stars Dylan Minnette, Miles Heizer, and Alisa Boe all expected to reprise their respective roles.
Katherine Langford, who played Hannah Baker in Season 1 and Season 2, confirmed that she will not be returning for the third season, but promises that she will maintain her connection with the show's fans in one way or another whether it be through social media or some other medium.
"For me, we told Hannah's story so fully in Season 1," Langford said in an interview with EW. "In a way, doing that scene in episode 13, I've so often referred to it as it was the hardest scene because it's the scene where I had to let her go. I think coming back this season was challenging because it was playing her but not really her."
Season 2 of 13 Reasons Why picks up in the aftermath of Hannah's death and the start of Clay (Minnette) and the other characters' complicated journeys toward healing and recovery. However, someone will stop at nothing to keep the truth surrounding Hannah's death concealed, and a series of ominous polaroids leads Clay and his classmates to uncover a sickening secret and a conspiracy to cover it all up.
What happens now? Season 3 of #13ReasonsWhy is coming. pic.twitter.com/B5brKfPGYZ

— 13 Reasons Why (@13ReasonsWhy) June 6, 2018
Our first look at Ruby Rose as The CW's Batwoman looks like it came straight out of the comics
Back in August, word broke that The CW had cast Ruby Rose to play Batwoman in the network's upcoming annual DC crossover event later this December before eventually starring her own solo series, which could debut as soon as next year. Now we finally have our first look (full image below) at Rose in costume as the character and it looks similar to what we know from the comics!
The flowing red hair, the design of the cape, and Wayne Tower appropriately positioned behind Batwoman make this an exceptional first look at who I'm sure is going to be a pretty exciting addition to The CW's line-up of Arrowverse shows.
As for the Batwoman series itself, the show will follow Kate Kane (Rose), a woman armed with a passion for social justice and a flair for speaking her mind, as she soars onto the streets of Gotham as a highly trained superhero, who also happens to be an out-and-proud lesbian.
However, despite being ready to snuff out the failing city's criminal resurgence, she doesn't want to be called a hero yet. In a city that's desperate for a savior, Kate must overcome her own demons before she can embrace the call to be Gotham's symbol of hope.
Be sure to catch Batwoman's debut on The CW later this year and stay tuned for more news on the superhero's solo series, which is expected to premiere during the 2019-2020 TV season.
Lucasfilm debuts first look at 'The Mandalorian' along with a list of episodic directors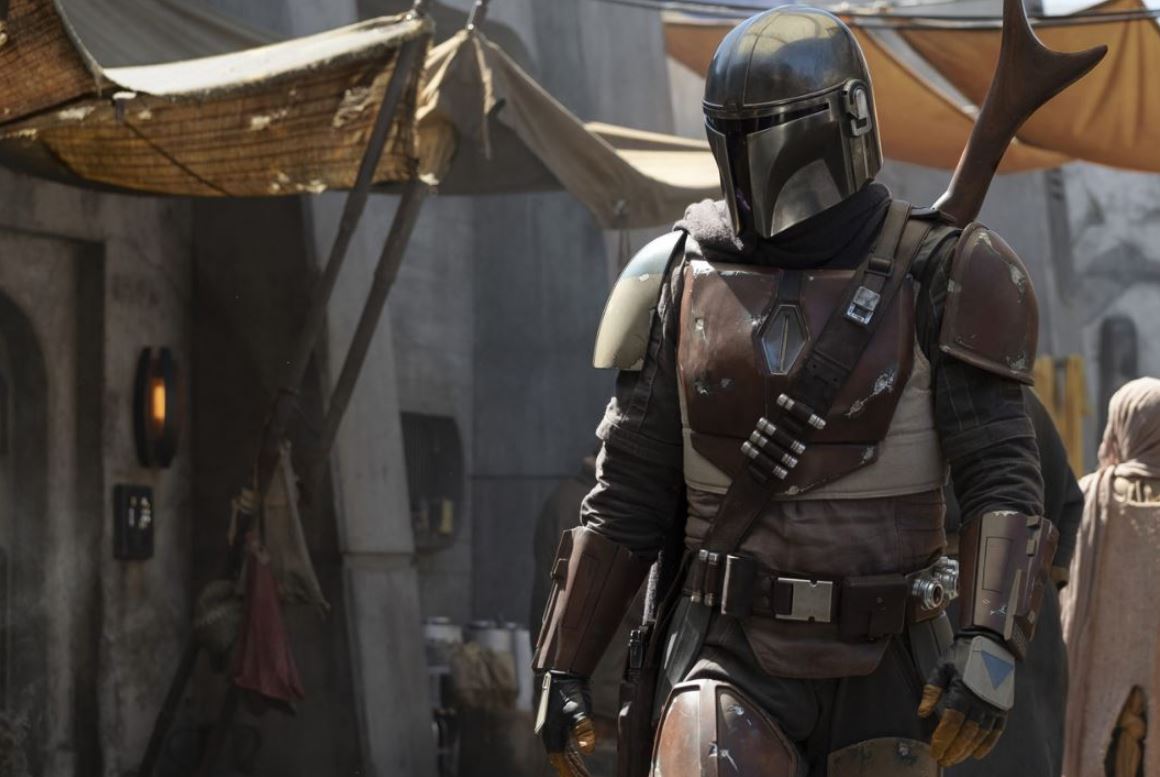 Hey, speak of the devil! Just hours after we brought you the news that the official title and synopsis for Jon Favreau's live-action Star Wars series The Mandalorian had been revealed, Lucasfilm has released a first look at the show along with a list of directors who will be working on the series.
According to a press release, Dave Filoni, who is best known among the Star Wars crowd for his work on the animated Clone Wars and Rebels series, is directing the first episode of The Mandalorian, which Favreau is writing and executive producing.
Now, hold on to your hats, because this is where it gets really damn good: additional episodic directors will include Deborah Chow (Jessica Jones), Rick Famuyiwa (Dope), Bryce Dallas Howard (Solemates), and Taika Waititi (Thor: Ragnarok). What a lineup that is!
In case you missed our previous report on the show, The Mandalorian is set after the fall of the Empire and before the emergence of the First Order and follows the travails of a lone gunfighter in the outer reaches of the galaxy far from the authority of the New Republic.
It's unclear as to who exactly this strange new character is, but, based on our first look at them, it definitely looks like they have some sort of connection to Jango and Boba Fett. I mean, look at that costume! There's no question about it.
The Mandalorian is expected to debut on Disney's forthcoming streaming service in 2019. We'll keep you posted on any further developments that come across our desk.
Jon Favreau reveals the official title and synopsis for his new live-action 'Star Wars' TV series
Earlier this year, word broke that Jon Favreau had signed on to write and executive produce a live-action Star Wars series for Disney's forthcoming streaming service that is expected to launch sometime in 2019. While details about the show were originally scarce, Favreau took to Instagram yesterday to reveal the official synopsis and title for the new series: The Mandalorian.
"After the stories of Jango and Boba Fett, another warrior emerges in the Star Wars universe. The Mandalorian is set after the fall of the Empire and before the emergence of the First Order. We follow the travails of a lone gunfighter in the outer reaches of the galaxy far from the authority of the New Republic," the synopsis reads.
Ah-ha! So that pretty much falls in line with what we've been hearing from Making Star Wars in recent weeks about the show's story revolving around the Mandalorians after the fall of the Empire about three years after the events of Star Wars: Return of the Jedi.
It's still unclear as to who this mysterious new gunslinger is and if they have any relation to Jango and Boba Fett, but, if I had to take a guess, a connection of some sort to the two infamous bounty hunters seems pretty likely, though that's just me speculating.
Making Star Wars has also reported that Wonder Woman 1984 and Narcos star Pedro Pascal is currently in talks to play "a central lead" in the new series, but we haven't been able to confirm that with any of our own sources, so take that information with a grain of salt or two for right now.
A specific premiere date for The Mandalorian has not been announced, but production on the show is currently underway, so we'll keep you posted on any further developments that come across our desk.
View this post on Instagram