New on Netflix in February 2017: 'Sausage Party,' 'Finding Dory,' and more
Yesterday was the first official day of February and with it came just a handful of the many new arrivals that will be hitting Netflix this month including Disney's box office smash Finding Dory, The Blair Witch Project, Twilight, Babe, and more. Want the complete list of what's coming to the streaming service this month? Check it out below along with our top picks to help you create the ultimate binge-watching list. Don't worry, you can thank us later.
Sausage Party (available to stream on February 23)
You can't get much better than an R-rated animated movie about a sausage leading a group of supermarket products on a quest to discover the truth about their existence and what really happens to them when they become "chosen" to leave the grocery store. Sausage Party, which features the vocal talents of Seth Rogen, Kristen Wiig, Jonah Hill, Bill Hader, Michael Cera, James Franco, Danny McBride, Craig Robinson, Paul Rudd, Nick Kroll, David Krumholtz, Edward Norton, and Salma Hayek. It's fun for the whole family—or maybe not.
Finding Dory (available to stream now)
Finding Dory hit theaters last summer to worldwide critical acclaim and box office success and now it is available for you to stream from the comfort of your home. Unlike Sausage Party, the follow-up to 2003's Finding Nemo is more than safe for you to watch with the whole family and follows Dory, the forgetful little blue fish voiced by Ellen DeGenres, who suddenly remembers she has a family who may be looking for her. Despite her forgetfulness, she decides to set out on a life-changing quest to find her family with the help of Marlin and Nemo, as well as a number of new characters including Hank, a cantankerous octopus, Bailey, a beluga whale who can help navigate, and Destiny, a nearsighted whale shark who just bumps into a lot of things.
The Blair Witch Project (available to stream now)
Feel like having a scary movie night? Excellent, because The Blair Witch Project is available for you to stream in all of its creepy, found footage gloriousness right now. The film follows three student filmmakers who make their way into the Black Hills near Burkittsville, Maryland in 1994 to film a documentary about the legend known as the Blair Witch. Oddly enough, the trio disappears during their journey, but all of their video equipment is recovered years later showing what could have happened to them.
Superbad (available to stream on February 4)
Superbad, hailed as one of the best and most unique comedy movies of our time, was written by Seth Rogen and Evan Goldberg during their teenage years and follows two high school kids played by Jonah Hill and Michael Cera who want nothing more than to lose their virginity before they head off to college after the summer ends. To do that, they need to get enough liquor for the big party happening that night and enlist the help of McLovin, played by Christopher Mintz-Plasse, and go on a hilarious chase for a few packs of booze while dodging a few cops and angry boyfriends along the way. If you're a fan of raunchy comedies, Superbad should definitely be on the top of your watch list.
And now, here's the complete list of everything that will be coming and going on Netflix this month.
Arriving on Netflix in February 2017…
Available 2/1/17
Ashley Madison: Sex, Lies, and Cyber Attacks (2016)
Babe (1995)
Babe: Pig in the City (1998)
Balto (1995)
Balto 2: Wolf Quest (2001)
Balto 3: Wings of Change (2004)
Contact (1997)
Corpse Bride (2005)
Disney's Finding Dory (2016)
Eleven P.M. (1928)
From This Day Forward: A Trans Love Story (2016)
Gun Runners (2015)
Hell-Bound Train (1930)
Highly Strung (2015)
Hot Biskits (1931)
I Am Sun Mu (2016)
Invincible (2006)
Les beaux malaises: Season 1-4 (2014)
Magic Mike (2012)
Masha's Spooky Stories: Season 1 (2012)
Mother with a Gun (2016)
Paris Is Burning (1990)
Project X (1987)
Silver Streak (1976)
The Blair Witch Project (1990)
The Chronicles of Narnia: The Lion, the Witch & the Wardrobe (2005)
The Five Heartbeats (1995)
The Furchester Hotel: Season 1-2 (2014)
The Girl from Chicago (1932)
The Longest Day (1962)
The Nightmare Before Christmas (1993)
Twilight (2008)
Women in Gold
Available 2/2/17
American Crime Story: The People v. O.J. Simpson (2016)
Frequency: Season 1
Available 2/3/17
Daniel Sosa: Sosafado–NETFLIX ORIGINAL
Imperial Dreams –NETFLIX ORIGINAL
Santa Clarita Diet – NETFLIX ORIGINAL
Available 2/4/17
Superbad (2007)
Available 2/5/17
Elvira I Will Give You My Life but I'm Using It (2014)
Los herederos (2015)
Available 2/6/17
Girls Lost (2015)
Me, Myself and Her (2015)
Available 2/7/17
Michael Bolton's Big, Sexy Valentine's Day Special –NETFLIX ORIGINAL
Available 2/8/17
Tiempos Felices (2014)
Girl Asleep (2015)
Available 2/10/17
Abstract: The Art of Design
David Brent: Life on the Road—NETFLIX ORIGINAL
Available 2/11/17
Crazy Ex-Girlfriend: Season 2 (2016)
Stronger Than The World—NETFLIX ORIGINAL
Available 2/12/17
Clouds of Sils Maria (2014)
Available 2/13/17
Code: Debugging the Gender Gap (2016)
Magicians: Life in the Impossible (2016)
Available 2/14/17
Girlfriend's Day –NETFLIX ORIGINAL
Katherine Ryan: In Trouble –NETFLIX ORIGINAL
King Cobra (2016)
Project Mc 2: Part 4 –NETFLIX ORIGINAL
White Nights –NETFLIX ORIGINAL
Available 2/15/17
Aram, Aram (2015)
Before I Go to Sleep (2014)
Fire Song (2015)
Available 2/16/17
Milk (2008)
Sundown (2016)
Available 2/17/17
Chef's Table: Season 3—NETFLIX ORIGINAL
DreamWorks Dragons: Race to the Edge: Season 4 –NETFLIX ORIGINAL
Kill Ratio (2016)
The Seven Deadly Sins: Season 2 –NETFLIX ORIGINAL
Available 2/19/17
Girl Meets World: Season 3 (2016)
Growing Up Wild (2016)
Tini: El Gran Cambio De Violetta (2016)
When Calls the Heart: Season 3 (2016)
Available 2/21/17 
Trevor Noah: Afraid of the Dark—NETFLIX ORIGINAL
Available 2/23/17
Sausage Party (2016)
Available 2/24/17
I Don't Feel At Home In This World Anymore –NETFLIX ORIGINAL
Legend Quest: Season 1 –NETFLIX ORIGINAL
Ultimate Beastmaster—NETFLIX ORIGINAL
Ultimate Beastmaster Mexico—NETFLIX ORIGINAL
VeggieTales in the City: Season 1—NETFLIX ORIGINAL
Available 2/26/17
Night Will Fall (2016)
Available 2/27/17
Brazilian Western (2013)
Available 2/28/17
Be Here Now (2015)
Michael Birbiglia: Thank God for Jokes –NETFLIX ORIGINAL
Leaving Netflix in February 2017…
Leaving 2/1/17
A.C.O.D.
An American Girl: Saige Paints the Sky
An Inconvenient Truth
Ashby
Black Hawk Down
Bratz: Babyz: The Movie
Bratz: Super Babyz
Charlotte's Web 2: Wilbur's Great Adventure
Clerks
Elizabeth
Extract
Failure to Launch
Frida
Girls Just Want to Have Fun
Jackass 2.5
Lalaloopsy Girls: Welcome to L.A.L.A. Prep School
Last Holiday
Mission Impossible: III
Sahara
Save the Last Dance
Serving Sara
Star Trek: Nemesis
The Kite Runner
The Machinist
The Original Latin Kings of Comedy
There Will be Blood
Trainspotting
What's Eating Gilbert Grape
Leaving 2/7/17
Justin Bieber's Believe
Leaving 2/12/17
Grounded for Life: Season 1 – Season 5
Leaving 2/13/17
Scary Movie 5
The Nut Job
Leaving 2/15/17
Brothers in War
Chris Porter: Ugly and Angry
Closure
Exile Nation: The Plastic People
Jack Frost
I Am Not a Hipster
Plastic Paradise: The Great Pacific Garbage Patch
Prince of Broadway
Stephanie in the Water
The Man on Her Mind
Unlikely Animal Friends: Season 2
Leaving 2/16/17
Santa Claws
Somewhere
Leaving 2/17/17
Winnie the Pooh: A Very Merry Pooh Year
Leaving 2/19/17
Problem Child: Leslie Jones
Leaving 2/28/17
Clueless
Season 2 of Jordan Peele's 'Twilight Zone' will star Billy Porter, Tony Hale, and Morena Baccarin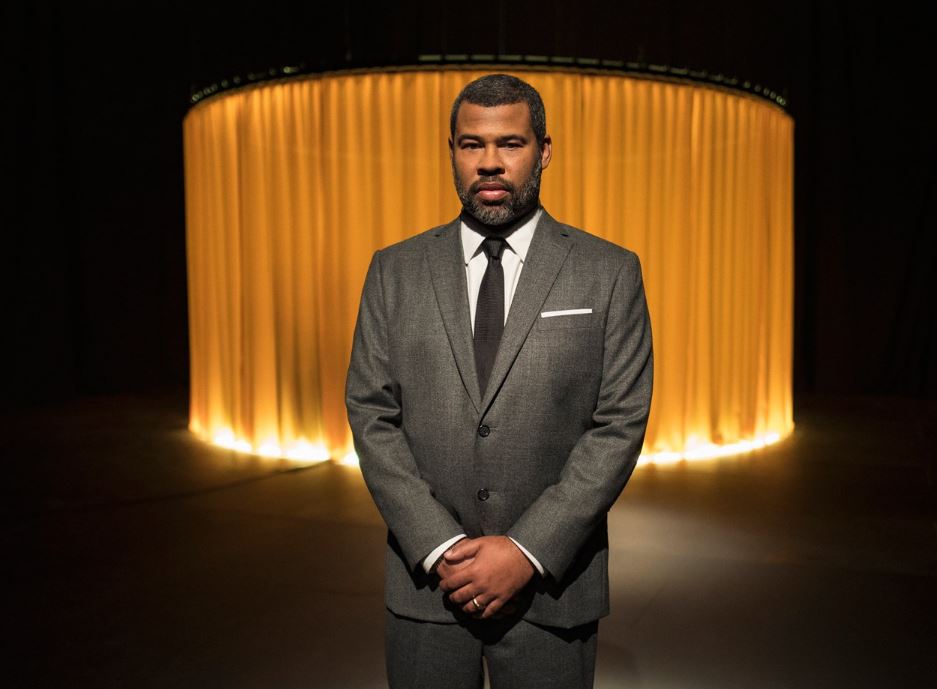 With season 2 of Jordan Peele's revival of The Twilight Zone officially on the way, CBS All Access has announced at least some of the stars that will be featured in the upcoming episodes, which will debut on the streaming service later this year.
Season 2 of The Twilight Zone will feature the likes of Pose star Billy Porter along with Tony Hale, Chris Meloni, Gillian Jacobs, Morena Baccarin, Jenna Elfman, Ethan Embry, Abbie Hern, Sophia Macy Tavi Gevinson, Joel McHale, Jimmi Simpson, and Daniel Sunjata.
Peele, who hosts and executive produces The Twilight Zone along with Simon Kinberg, also appears to have written an episode for the new season titled "Downtime," which will star Baccarin, Hale, and Colman Domingo.
Details about six of the upcoming Twilight Zone episodes can be found below.
Episode: "Downtime"
Starring Morena Baccarin, Colman Domingo and Tony Hale
Written by Jordan Peele
Episode: "The Who of You"
Starring Daniel Sunjata (Graceland), Ethan Embry (Grace and Frankie) and Billy Porter (Pose)
Written by Win Rosenfeld
Episode: "A Human Face"
Starring Jenna Elfman (Dharma & Greg), Chris Meloni (Law & Order: SVU) and Tavi Gevinson (Person to Person)
Written by Alex Rubens
Episode: "8"
Starring Joel McHale (Community)
Written by Glen Morgan
Episode: "Among the Untrodden"
Introducing Abbie Hern and Sophia Macy
Written by Heather Anne Campbell
Episode: "Meet in the Middle"
Starring Jimmi Simpson (Westworld) and Gillian Jacobs (Love)
Written by Emily C. Chang and Sara Amini
Bong Joon Ho and Adam McKay are bringing 'Parasite' to HBO in the form of a limited series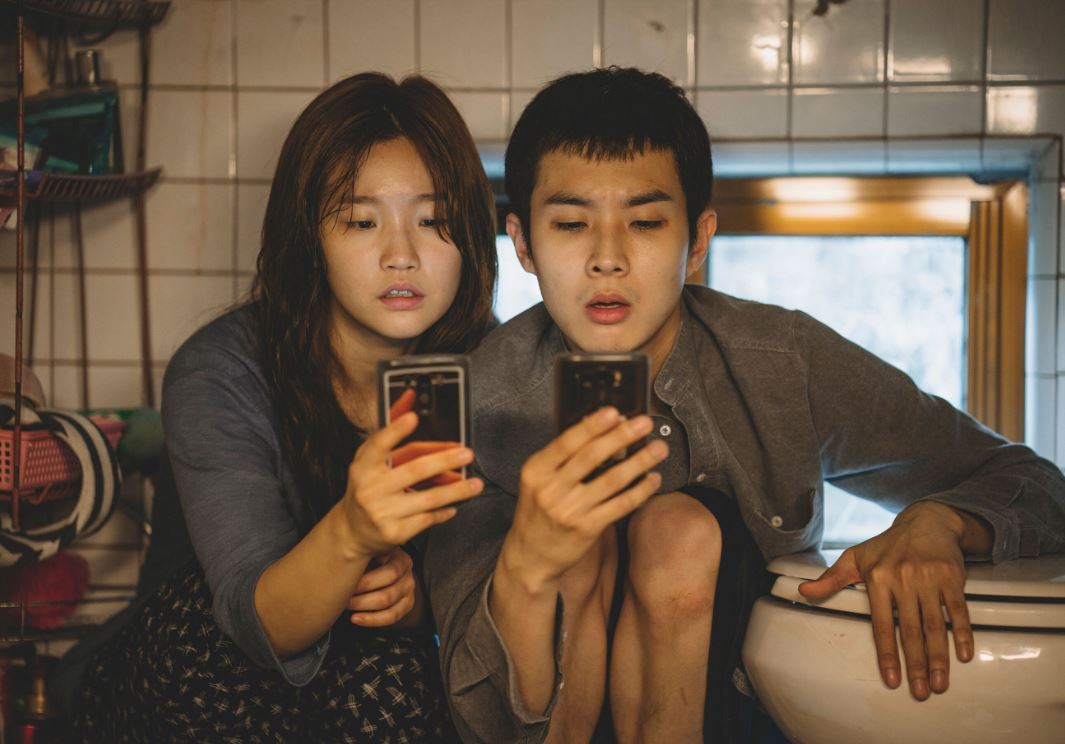 In a rather unfortunate but not particularly surprising development, THR is reporting that HBO has won an intense bidding war against Netflix to acquire the rights to adapt Bong Joon Ho's 2019 feature film Parasite into a limited series.
While details about the project are still relatively unknown, we do know that Joon Ho is attached to the series as an executive producer along with Adam McKay. Beyond that, though, it looks like specifics are being kept tightly under wraps for the time being.
Indeed, the fact that Joon Ho will be a part of the project in some capacity is promising, to say the least, but the fact Parasite can't stand alone on its own as the masterwork that it is and has to be remade for American audiences in a limited series format is pretty damn shameful.
Of course this kind of shit was inevitable the moment Parasite turned into the global, cultural phenomenon that it has become; there's certainly no doubt about that. But surely no one in their right in mind is clamoring for an English-language miniseries version of a movie that hasn't even been out in America for more than three months, right?
If that is the case, then this quote from Joon Ho at the Golden Globes is even more relevant now than it was before: "Once you overcome the one-inch tall barrier of subtitles, you will be introduced to so many more amazing films."
Netflix's 'Locke & Key' trailer reveals the long-awaited adaptation of the graphic novels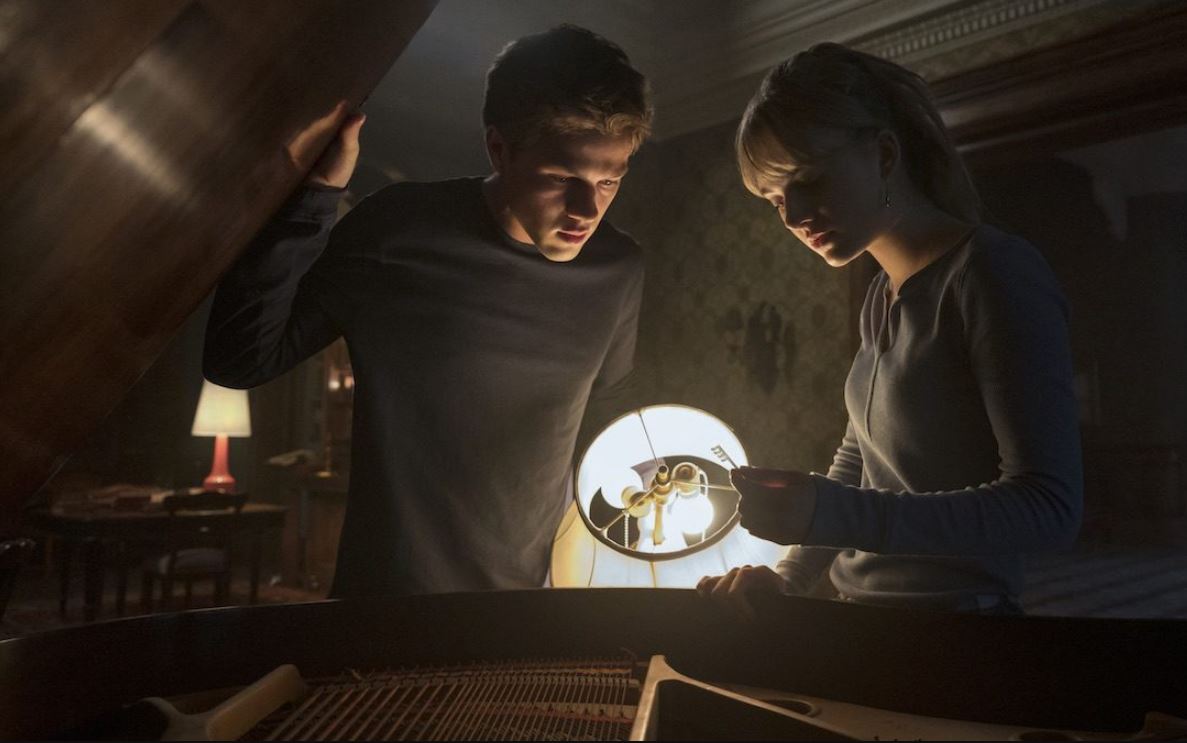 The streaming wars will only be getting more intense in 2020 and Netflix really appears to be stepping up their game heading into the first quarter of the new year as evidenced by all of the trailers they've released today, including this one for the first season of Locke & Key.
Based on the best-selling graphic novels by Joe Hill, Locke & Key follows three siblings who move to their ancestral home following the death (OK, murder) of their father and discover a set of magical keys that grant them with a wide array of powers and abilities.
Little do the siblings know, however, that a sinister, demonic entity occupies their home as well and is deadset on taking the keys for itself and will stop at nothing to obtain them.
Carlton Cuse, Aron Eli Coleite, and Meredith Averill developed the series, which stars Jackson Robert Scott, Connor Jessup, Emilia Jones, Sherri Saum, Griffin Gluck, and Darby Stanchfield.
As someone with little to no knowledge about the source material, I think this looks pretty great! The synopsis sounds intriguing enough and the whole visual aesthetic of the show is right in my wheelhouse; consider me sold.
Locke & Key hits Netflix on February 7.