Read the full transcript of Oprah Winfrey's moving Cecil B. DeMille Award acceptance speech
At the 75th Golden Globes on Sunday, Oprah Winfrey became the first black woman to receive the Cecil B. DeMille Award from The Hollywood Foreign Press Association. However, it wasn't the award people were talking about last night; it was Oprah's magnificently inspiring speech that reminded girls around the world that a new day is indeed on the horizon, and that the Time's Up movement is in full force. You can read a full transcript of Oprah's acceptance speech below.
"Thank you, Reese. In 1964, I was a little girl sitting on the linoleum floor of my mother's house in Milwaukee watching Anne Bancroft present the Oscar for best actor at the 36th Academy Awards. She opened the envelope and said five words that literally made history:" The winner is Sidney Poitier." Up to the stage came the most elegant man I ever remembered. His tie was white, his skin was black—and he was being celebrated. I'd never seen a black man being celebrated like that. I tried many, many times to explain what a moment like that means to a little girl, a kid watching from the cheap seats as my mom came through the door bone tired from cleaning other people's houses. But all I can do is quote and say that the explanation in Sidney's performance in Lilies of the Field: "Amen, amen, amen, amen." 
In 1982, Sidney received the Cecil B. DeMille award right here at the Golden Globes and it is not lost on me that at this moment, there are some little girls watching as I become the first black woman to be given this same award. It is an honor—it is an honor and it is a privilege to share the evening with all of them and also with the incredible men and women who have inspired me, who challenged me, who sustained me and made my journey to this stage possible. Dennis Swanson who took a chance on me for A.M. Chicago. Saw me on the show and said to Steven Spielberg, she's Sophia in 'The Color Purple.' Gayle who's been a friend and Stedman who's been my rock. 
I want to thank the Hollywood Foreign Press Association. We know the press is under siege these days. We also know it's the insatiable dedication to uncovering the absolute truth that keeps us from turning a blind eye to corruption and to injustice. To—to tyrants and victims, and secrets and lies. I want to say that I value the press more than ever before as we try to navigate these complicated times, which brings me to this: what I know for sure is that speaking your truth is the most powerful tool we all have. And I'm especially proud and inspired by all the women who have felt strong enough and empowered enough to speak up and share their personal stories. Each of us in this room are celebrated because of the stories that we tell, and this year we became the story. 
But it's not just a story affecting the entertainment industry. It's one that transcends any culture, geography, race, religion, politics, or workplace. So I want tonight to express gratitude to all the women who have endured years of abuse and assault because they, like my mother, had children to feed and bills to pay and dreams to pursue. They're the women whose names we'll never know. They are domestic workers and farm workers. They are working in factories and they work in restaurants and they're in academia, engineering, medicine, and science. They're part of the world of tech and politics and business. They're our athletes in the Olympics and they're our soldiers in the military. 
And there's someone else, Recy Taylor, a name I know and I think you should know, too. In 1944, Recy Taylor was a young wife and mother walking home from a church service she'd attended in Abbeville, Alabama, when she was abducted by six armed white men, raped, and left blindfolded by the side of the road coming home from church. They threatened to kill her if she ever told anyone, but her story was reported to the NAACP where a young worker by the name of Rosa Parks became the lead investigator on her case and together they sought justice. But justice wasn't an option in the era of Jim Crow. The men who tried to destroy her were never persecuted. Recy Taylor died ten days ago, just shy of her 98th birthday. She lived as we all have lived, too many years in a culture broken by brutally powerful men. For too long, women have not been heard or believed if they dare speak the truth to the power of those men. But their time is up. Their time is up.
Their time is up. And I just hope—I just hope that Recy Taylor died knowing that her truth, like the truth of so many other women who were tormented in those years, and even now tormented, goes marching on. It was somewhere in Rosa Parks' heart almost 11 years later, when she made the decision to stay seated on that bus in Montgomery, and it's here with every woman who chooses to say, "Me too." And every man—every man who chooses to listen. 
In my career, what I've always tried my best to do, whether on television or through film, is to say something about how men and women really behave. To say how we experience shame, how we love and how we rage, how we fail, how we retreat, persevere, and how we overcome. I've interviewed and portrayed people who've withstood some of the ugliest things life can throw at you, but the one quality all of them seem to share is an ability to maintain hope for a brighter morning, even during our darkest nights. So I want all the girls watching here, now, to know that a new day is on the horizon! And when that new day finally dawns, it will be because of a lot of magnificent women, many of whom are right here in this room tonight, and some pretty phenomenal men, fighting hard to make sure that they become the leaders who take us to the time when nobody ever has to say 'Me too' again."
Matt Damon is reteaming with his 'Ford v Ferrari' director James Mangold for 'The Force'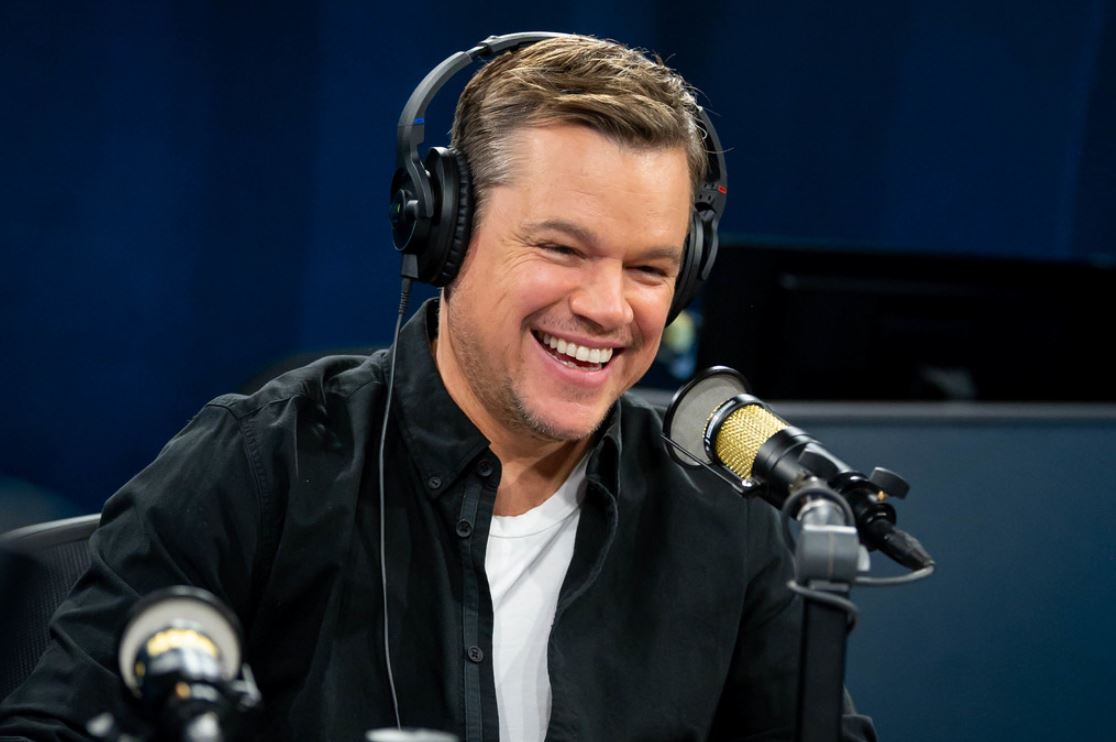 Nearly 14 years after starring in Martin Scorsese's brilliant Infernal Affairs remake The Departed, Matt Damon is set to head back into crooked cop movie territory with his Ford v Ferrari director James Mangold.
According to Deadline, Damon is attached to play the lead role of Denny Malone in Mangold's adaptation of Don Winslow's 2017 best-selling novel The Force, which is a pretty damn good read if you haven't gotten around to it yet.
In the book, Malone — a highly decorated NYPD detective sergeant — is the dirtiest of dirty cops, having stolen millions of dollars worth of cash and narcotics in the wake of one of the biggest heroin busts in the history of New York City.
Little does Malone know, though, that the feds are hot on his tail "and he must walk the thin line between betraying his brothers and partners, the job, his family and the woman he loves, trying to survive, body and soul, while the city teeters on the brink of a racial conflagration that could destroy them all," as the book's official synopsis puts it.
David Mamet wrote and turned in the first draft of the script for The Force in 2017, but Mangold is currently in the middle of a rewrite with his Logan collaborator Scott Frank, so I suppose we'll see how that turns out.
Production begins on Guillermo del Toro's 'Nightmare Alley' starring Bradley Cooper, Cate Blanchett
Production is officially underway on Guillermo del Toro's star-studded new project Nightmare Alley, which features one hell of an ensemble cast that includes the likes of Bradley Cooper and Cate Blanchett in the leading roles.
An adaptation of William Lindsay Gresham's novel of the same name, Nightmare Alley follows Stanton "Stan" Carlisle (Cooper), a young and ambitious con man who teams up with a female psychiatrist (Blanchett) for a mentalist act, only to realize that she's even more corrupt than he is.
Rooney Mara, Toni Collette, Willem Dafoe, David Strathairn, Jim Beaver, and Mark Povinelli round out the film's cast, with del Toro alumni such as Ron Perlman and Richard Jenkins also said to be in talks to join.
Leonardo DiCaprio was initially supposed to play Cooper's role but was forced to bow out earlier this year as production on Nightmare Alley would've conflicted with that of Martin Scorsese's Killers of the Flower Moon, which stars DiCaprio alongside Robert De Niro and is expected to begin shooting in the spring.
No word yet on when Searchlight Pictures plans on releasing Nightmare Alley, but stay tuned for more info on that.
Excited to start shooting today on our new adventure NIGHTMARE ALLEY with @RealGDT and many of our regular gang. pic.twitter.com/lzPHhXpppI
— J. Miles Dale (@milofx1) January 21, 2020
Phoenix: Warner Bros. invites you to an advance screening of Cathy Yan's 'Birds of Prey'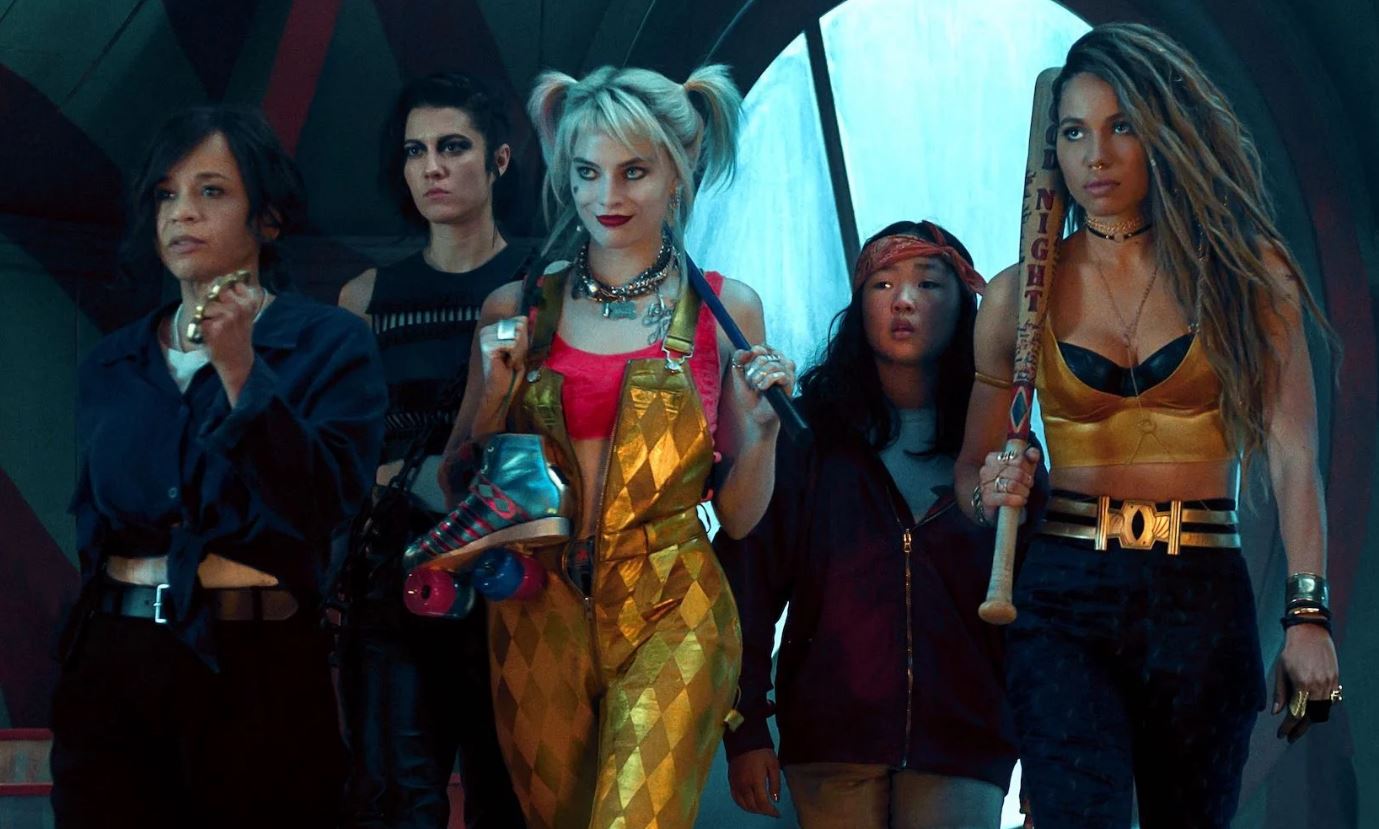 Warner Bros. will release Birds of Prey on February 7 and it's giving Silver Screen Beat readers in Phoenix a chance to attend an advance screening of the film before it officially opens in theaters.
Our readers in Phoenix can click on this link right now to enter to free passes — good for you and one guest — to attend an advance screening of Birds of Prey happening at Harkins Arizona Mills IMAX on Wednesday, February 5 at 7:00 p.m.
Winners for this contest will be selected and notified on Monday, February 3 via email. Good luck! Below is the official trailer for Birds of Prey as well as some additional details about the film.
Directed by: Cathy Yan
Cast: Margot Robbie, Mary Elizabeth Winstead, Jurnee Smollett-Bell, Rosie Perez, and Ewan McGregor
Opens: Friday, February 7
Rating: R for strong violence and language throughout, and some sexual and drug material
Synopsis: Birds of Prey (And the Fantabulous Emancipation of One Harley Quinn) is a twisted tale told by Harley herself, as only Harley can tell it. When Gotham's most nefariously narcissistic villain, Roman Sionis, and his zealous right-hand, Zsasz, put a target on a young girl named Cass, the city is turned upside down looking for her. Harley, Huntress, Black Canary, and Renee Montoya's paths collide, and the unlikely foursome have no choice but to team up to take Roman down.