Oscars: A record 93 countries submit films for consideration in International Feature Film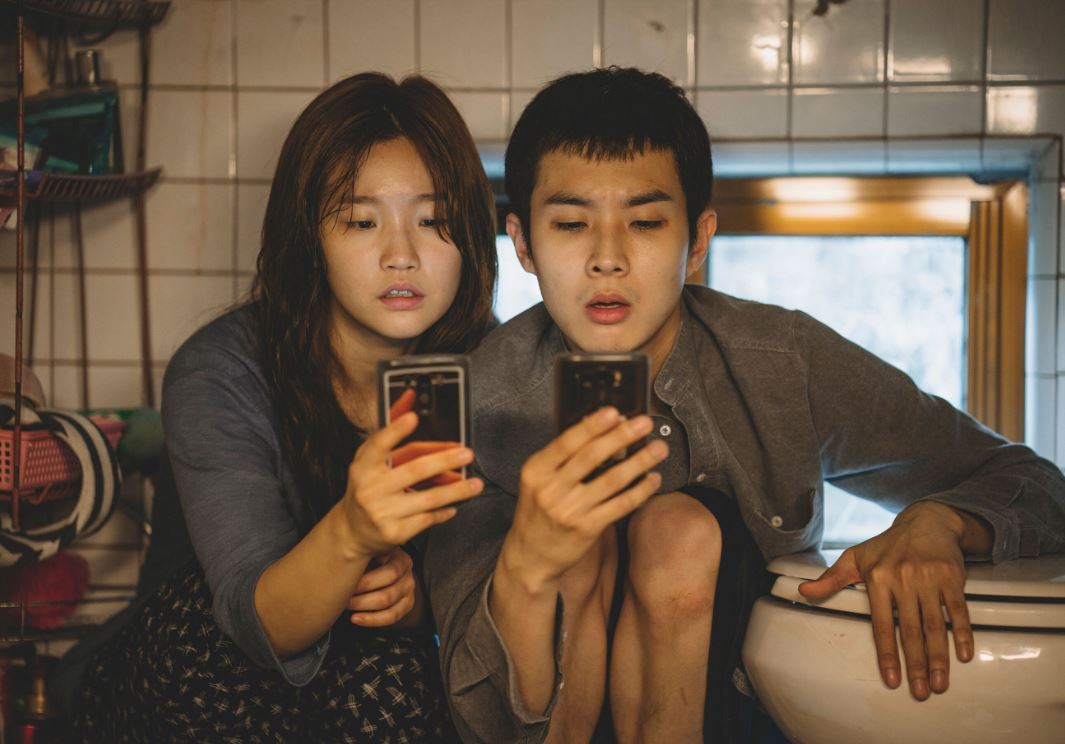 The Academy of Motion Picture Arts & Sciences said Monday that a record number of 93 countries have submitted films for consideration in the International Feature Film category for the 92nd Academy Awards next year.
The most notable selections here include Bong Joon Ho's Palme d'Or-winning Parasite, which was submitted by South Korea, and Pedro Almodóvar's Pain and Glory starring Antonio Banderas, which was submitted by Spain.
The Academy's Board of Governors voted earlier this year to rename the Foreign Language Film category to International Feature Film, a title the Academy believes "better represents this category, and promotes a positive and inclusive view of filmmaking, and the art of film as a universal experience."
A shortlist of the 10 films that will be up for an International Feature Film nomination will be announced Monday, December 16, while the nominations for the 92nd Oscars will be announced Monday, January 13.
The 2019 submissions for International Feature Film, listed in alphabetical order by country, are:
Albania, "The Delegation," Bujar Alimani, director;
Algeria, "Papicha," Mounia Meddour, director;
Argentina, "Heroic Losers," Sebastián Borensztein, director;
Armenia, "Lengthy Night," Edgar Baghdasaryan, director;
Australia, "Buoyancy," Rodd Rathjen, director;
Austria, "Joy," Sudabeh Mortezai, director;
Bangladesh, "Alpha," Nasiruddin Yousuff, director;
Belarus, "Debut," Anastasiya Miroshnichenko, director;
Belgium, "Our Mothers," César Díaz, director;
Bolivia, "I Miss You," Rodrigo Bellott, director;
Bosnia and Herzegovina, "The Son," Ines Tanovic, director;
Brazil, "Invisible Life," Karim Aïnouz, director;
Bulgaria, "Ága," Milko Lazarov, director;
Cambodia, "In the Life of Music," Caylee So, Sok Visal, directors;
Canada, "Antigone," Sophie Deraspe, director;
Chile, "Spider," Andrés Wood, director;
China, "Ne Zha," Yu Yang, director;
Colombia, "Monos," Alejandro Landes, director;
Costa Rica, "The Awakening of the Ants," Antonella Sudasassi Furniss, director;
Croatia, "Mali," Antonio Nuic, director;
Cuba, "A Translator," Rodrigo Barriuso, Sebastián Barriuso, directors;
Czech Republic, "The Painted Bird," Václav Marhoul, director;
Denmark, "Queen of Hearts," May el-Toukhy, director;
Dominican Republic, "The Projectionist," José María Cabral, director;
Ecuador, "The Longest Night," Gabriela Calvache, director;
Egypt, "Poisonous Roses," Ahmed Fawzi Saleh, director;
Estonia, "Truth and Justice," Tanel Toom, director;
Ethiopia, "Running against the Wind," Jan Philipp Weyl, director;
Finland, "Stupid Young Heart," Selma Vilhunen, director;
France, "Les Misérables," Ladj Ly, director;
Georgia, "Shindisi," Dimitri Tsintsadze, director;
Germany, "System Crasher," Nora Fingscheidt, director;
Ghana, "Azali," Kwabena Gyansah, director;
Greece, "When Tomatoes Met Wagner," Marianna Economou, director;
Honduras, "Blood, Passion, and Coffee," Carlos Membreño, director;
Hong Kong, "The White Storm 2 Drug Lords," Herman Yau, director;
Hungary, "Those Who Remained," Barnabás Tóth, director;
Iceland, "A White, White Day," Hlynur Pálmason, director;
India, "Gully Boy," Zoya Akhtar, director;
Indonesia, "Memories of My Body," Garin Nugroho, director;
Iran, "Finding Farideh," Azadeh Moussavi, Kourosh Ataee, directors;
Ireland, "Gaza," Garry Keane, Andrew McConnell, directors;
Israel, "Incitement," Yaron Zilberman, director;
Italy, "The Traitor," Marco Bellocchio, director;
Japan, "Weathering with You," Makoto Shinkai, director;
Kazakhstan, "Kazakh Khanate. The Golden Throne," Rustem Abdrashov, director;
Kenya, "Subira," Ravneet Singh (Sippy) Chadha, director;
Kosovo, "Zana," Antoneta Kastrati, director;
Kyrgyzstan, "Aurora," Bekzat Pirmatov, director;
Latvia, "The Mover," Davis Simanis, director;
Lebanon, "1982," Oualid Mouaness, director;
Lithuania, "Bridges of Time," Audrius Stonys, Kristine Briede, directors;
Luxembourg, "Tel Aviv on Fire," Sameh Zoabi, director;
Malaysia, "M for Malaysia," Dian Lee, Ineza Roussille, directors;
Mexico, "The Chambermaid," Lila Avilés, director;
Mongolia, "The Steed," Erdenebileg Ganbold, director;
Montenegro, "Neverending Past," Andro Martinović, director;
Morocco, "Adam," Maryam Touzani, director;
Nepal, "Bulbul," Binod Paudel, director;
Netherlands, "Instinct," Halina Reijn, director;
Nigeria, "Lionheart," Genevieve Nnaji, director;
North Macedonia, "Honeyland," Ljubo Stefanov, Tamara Kotevska, directors;
Norway, "Out Stealing Horses," Hans Petter Moland, director;
Pakistan, "Laal Kabootar," Kamal Khan, director;
Palestine, "It Must Be Heaven," Elia Suleiman, director;
Panama, "Everybody Changes," Arturo Montenegro, director;
Peru, "Retablo," Alvaro Delgado Aparicio, director;
Philippines, "Verdict," Raymund Ribay Gutierrez, director;
Poland, "Corpus Christi," Jan Komasa, director;
Portugal, "The Domain," Tiago Guedes, director;
Romania, "The Whistlers," Corneliu Porumboiu, director;
Russia, "Beanpole," Kantemir Balagov, director;
Saudi Arabia, "The Perfect Candidate," Haifaa Al Mansour, director;
Senegal, "Atlantics," Mati Diop, director;
Serbia, "King Petar the First," Petar Ristovski, director;
Singapore, "A Land Imagined," Yeo Siew Hua, director;
Slovakia, "Let There Be Light," Marko Skop, director;
Slovenia, "History of Love," Sonja Prosenc, director;
South Africa, "Knuckle City," Jahmil X.T. Qubeka, director;
South Korea, "Parasite," Bong Joon Ho, director;
Spain, "Pain and Glory," Pedro Almodóvar, director;
Sweden, "And Then We Danced," Levan Akin, director;
Switzerland, "Wolkenbruch's Wondrous Journey into the Arms of a Shiksa," Michael Steiner, director;
Taiwan, "Dear Ex," Mag Hsu, Chih-Yen Hsu, directors;
Thailand, "Krasue: Inhuman Kiss," Sitisiri Mongkolsiri, director;
Tunisia, "Dear Son," Mohamed Ben Attia, director;
Turkey, "Commitment Asli," Semih Kaplanoglu, director;
Ukraine, "Homeward," Nariman Aliev, director;
United Kingdom, "The Boy Who Harnessed the Wind," Chiwetel Ejiofor, director;
Uruguay, "The Moneychanger," Federico Veiroj, director;
Uzbekistan, "Hot Bread," Umid Khamdamov, director;
Venezuela, "Being Impossible," Patricia Ortega, director;
Vietnam, "Furie," Le Van Kiet, director.
Taika Waititi's 'Next Goal Wins' rounds out its cast as production gets underway in Hawaii
Fox Searchlight announced Wednesday that it has acquired worldwide rights to Next Goal Wins, writer-director Taika Waititi's follow-up to his World War II satire Jojo Rabbit, which opened in theaters last month.
Production is currently underway in Honolulu, Hawaii on the film, which stars Michael Fassbender and Elisabeth Moss and tells the story of the American Samoa soccer team, who suffered the most devastating loss in World Cup history, losing to Australia 31-0 in 2001. With the 2014 World Cup approaching, the team recruits a down on his luck, maverick coach (Fassbender) to help turn their fate around.
In addition to Fassbender and Moss, the film's cast also includes the likes of Oscar Kightley, Beulah Koale, Lehi Falepapalangi, Uli Latukefu, Rachel House, and Kaimana in their debut role.
"I've just started production on my next film Next Goal Wins," Waititi said in a statement. "We have such an amazing cast and crew behind this film, and I'm stoked to be partnering once again with the lovely people at Fox Searchlight Pictures."
Waititi wrote the script for Next Goal Wins along with Iain Morris, based on the 2014 documentary of the same name. Jonathan Cavendish, Garrett Basch, and Waititi are producers, with Andy Serkis, Will Tennant, and Kathryn Dean executive producing.
"Taika is an incredible talent and master at bringing honesty and humanity to the surface in any story. We are thrilled to be working with him again on such an extraordinary true story of perseverance in the face of defeat. He has brought together a terrific group of actors, craftspeople and sports players to bring this unique story to life," said Matthew Greenfield and David Greenbaum, presidents of production at Fox Searchlight.
Ben Affleck struggles with alcohol addiction, recovery in Gavin O'Connor's 'The Way Back' trailer
Warner Bros. has released the first trailer for The Way Back, which finds director Gavin O'Connor reuniting with his The Accountant star Ben Affleck for what appears to be a heavier sort of sports drama that explores alcohol addiction and recovery.
Affleck stars here as Jack Cunningham, a one-time high school sports prodigy whose life is spiraling downward due to the alcoholism that cost him his marriage and any hope for a better life for himself.
However, Jack's opportunity for a better life eventually comes when he's asked to go back to his alma mater to coach the basketball team, which has been underperforming and desperately needs new leadership in order to succeed this season.
Slowly but surely, the team starts to get their act together and manages to start winning some games, proving Jack's ability to coach, but whether that's enough to help him cope with his addiction and set him on the road to redemption remains to be seen.
Brad Ingelsby scripted the film, which is produced by O'Connor along with Gordon Gray, Jennifer Todd, and Ravi Mehta. Al Madrigal, Michaela Watkins, Janina Gavankar, and Glynn Turman also star alongside Affleck.
The Way Back opens in theaters March 6, 2020.
Spike Lee to direct 'Prince of Cats,' a hip-hop retelling of 'Romeo and Juliet' set in the 1980s
Spike Lee has been set to direct Legendary's adaptation of Prince of Cats, the graphic novel hip-hop retelling of William Shakespeare's Romeo and Juliet set in 1980s Brooklyn, New York, according to The Hollywood Reporter.
Lee will work with Prince of Cats author Ron Wimberly and screenwriter Selwyn Seyfu Hinds on rewriting the original draft of the script, which "is described as a 1980s hip-hop take on Shakespeare's Romeo & Juliet, with the tragic star-crossed love story seen through the eyes of Tybalt, Juliet's angry and duel-loving cousin."
Janet and Kate Zucker of Zucker Productions are producing the film, with Legendary's Jon Silk and Ali Mendes overseeing the production for the studio. Casting is expected to get underway some time early next year.
Lee most recently directed last year's BlacKkKlansman, which earned him a number of Oscar nominations — including Best Picture — and a win for Best Adapted Screenplay. He's currently in post-production on the thriller Da 5 Bloods starring Chadwick Boseman.