Robert De Niro receives standing ovation after saying 'Fuck Trump' twice at the Tony Awards
After taking the stage to introduce Bruce Springsteen's musical performance at last night's Tony Awards at Radio City Music Hall, legendary actor Robert De Niro had a few choice words for President Donald Trump. However, while CBS, who has the telecast on a seven-second delay, decided to censor De Niro's remarks, that didn't stop the actor's message from getting across by means of social media.
"I'm going to say one thing, Fuck Trump," De Niro said, pumping his fists in the air and nodding with approval as the crowd instantly rose to their feet to give the actor a standing ovation. "It's no longer down with Trump. It's fuck Trump."
While viewers from coast to coast were originally a bit confused by what De Niro had said due to the fact the remarks were bleeped by a CBS employee, Rhett Bartlett, a writer for The Hollywood Reporter, posted an unedited video of De Niro's remarks on Twitter that was taken from the telecast's Australian feed, where the vulgarities went uncensored.
In a brief statement issued Sunday evening, a CBS spokesperson said: "Mr. De Niro's comments were unscripted and unexpected. The offensive language was deleted from the broadcast."
Last night's remarks wouldn't be the first time De Niro has told the world how he really feels about the president. At the National Board of Review Annual Awards Gala back in January, De Niro referred to Trump as the "jerk-off-in-chief" and called him a "fucking idiot," while condemning the president for putting the press under siege.
Here's video of DeNiro swearing at Trump on #TonyAwards
Australian feed didnt censor it. pic.twitter.com/KZNrT8UIyH

— Rhett Bartlett (@dialmformovies) June 11, 2018
'Game of Thrones' will return for its eighth and final season on April 14, new teaser reveals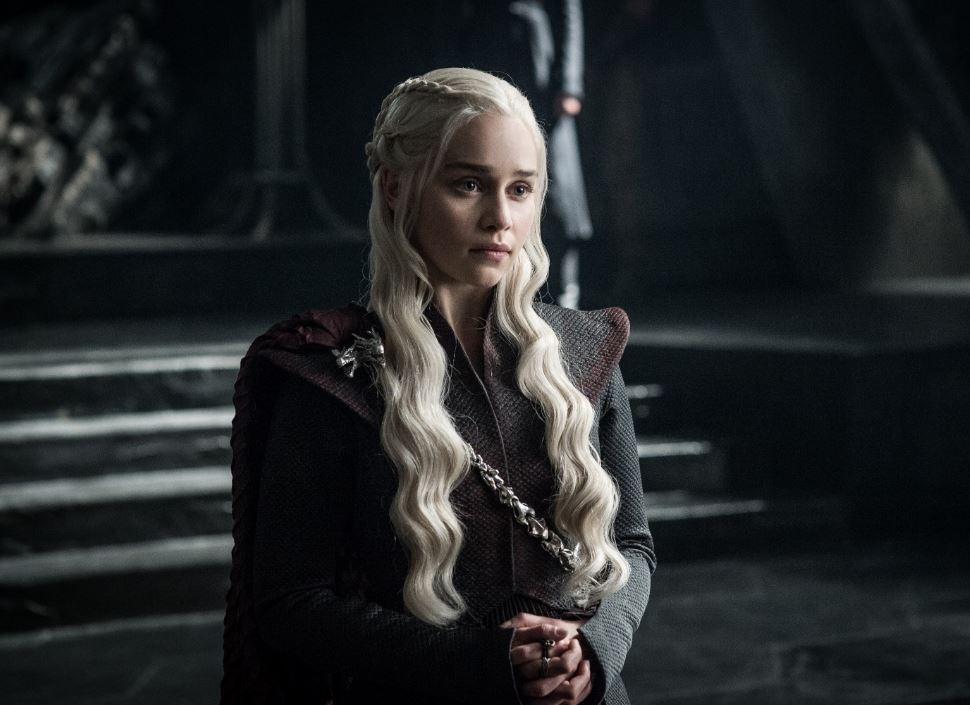 Ahead of the premiere of the third season of True Detective on Sunday, HBO aired a new Game of Thrones teaser which reveals April 14 as the debut date for the show's upcoming six-episode eighth season.
The teaser, which was directed by David Nutter, who won an Emmy in 2015 for the season five finale of Game of Thrones, features an original score by Ramin Djawadi, who also picked up an Emmy for his work on the show in 2018 for the season seven finale.
Showrunners David Benioff and D.B. Weiss, who wrote the scripts for season eight with Bryan Cogman and Dave Hill, also directed several episodes of the forthcoming season along with Nutter and Miguel Sapochnik.
While the eighth season of Game of Thrones will ultimately also be its last, HBO isn't done with the property altogether, as the network has an assortment of different plans for the show tucked up their sleeves.
One of those plans is a spinoff series, which will be set thousands of years before the events of Game of Thrones and will chronicle the world's descent from the so-called "Golden Age of Heroes" into its darkest period in history.
"We're just starting the search for director [and] casting director," HBO programming president Casey Bloys said in November, adding that he hopes the spinoff which is based on a story created by Jane Goldman and Thrones creator George R.R. Martin, will begin shooting this year.
Season eight of Game of Thrones will air at 9:00 p.m. ET/PT on HBO.
Al Pacino nearing a deal to land his first ever regular television role on Amazon's 'The Hunt'
Acting legend Al Pacino is nearing a deal with Amazon to join the studio's upcoming drama series The Hunt, which will mark the Oscar-winning actor's first regular television role in his decades-long career, Silver Screen Beat has confirmed.
The Hunt follows a diverse band of Nazi Hunters living in 1977 New York City who discover that hundreds of former high-ranking Nazi officials living among them are conspiring to create a Fourth Reich in the United States. The eclectic team of Hunters decide to set out on a bloody quest to bring the Nazis to justice and thwart their genocidal plans.
Should the deal close, Pacino will join the previously announced Logan Lerman, who will be playing Jonah Heidelbaum, a Jewish man who sets out on a mission to seek revenge for the murder of his grandmother.
The series was created by writer and executive producer David Weil and received a 10-episode straight-to-series order from Amazon last May. Jordan Peele's Monkeypaw Productions and Sonar Entertainment are producing.
"When David Weil first shared The Hunt with me, I immediately knew that we had to be involved," Peele said in a statement last year. "It's cathartic. It's noir. It's frighteningly relevant. It's exactly what I want to see on television. I am thrilled to be working with Amazon in bringing this incredible vision to the world."
The Hunt is expected to premiere in over 200 countries and territories on Prime Video later this year.
Netflix sees five percent stock increase after its big night at the Golden Globe Awards
After winning a whopping five Golden Globe Awards on Sunday evening, Netflix stock rose by more than 5 percent Monday morning as financial analysts predicted that the streaming giant is likely to surpass expectations for subscriber growth for the recently departed fourth-quarter of 2018.
With the company surging more than 30 percent over the past eight sessions, Bloomberg reports that Netflix shares have gained 5.5 percent, which sets the streamer on track for its third straight rise and its seventh advance of the past eight trading days.
Additionally, Piper Jaffray analyst Michael Olson predicts that Netflix's subscriber growth in the U.S. and other territories will be much greater ahead of fourth-quarter results that are expected to be posted January 17.
At the Golden Globes, Netflix won more awards than any other studio, picking up three wins for television and two for film, which shows that the company's sizable investments in original content are certainly paying off.
On the film side of things, Alfonso Cuarón's critically acclaimed Mexican family drama Roma won two Golden Globes, including Best Foreign Language Film and Best Director for Cuarón.
As for television, Chuck Lorre's The Kominsky Method won Best Comedy Series and Best Actor in a TV Comedy for Michael Douglas, while The Bodyguard won Best Actor in a TV drama for Richard Madden.