Tickets for 'Rogue One: A Star Wars Story' to go on sale this Monday
Disney and Lucasfilm have announced that advance tickets for Rogue One: A Star Wars Story will officially go on sale at 12:01 a.m. EST on Monday, Nov. 28. That's right, Star Wars fans. Make sure you mark your…
If you're currently laying on the couch and regretting eating all of that turkey earlier tonight, here's an announcement that is more than likely going to help cheer you up.
Disney and Lucasfilm have announced that advance tickets for Rogue One: A Star Wars Story will officially go on sale at 12:01 a.m. EST on Monday, Nov. 28. That's right, Star Wars fans. Make sure you mark your calendars accordingly.
The announcement comes less than a week after box office analysts revealed that the upcoming standalone Star Wars film was tracking a massive $130 million-plus debut in North America, an opening with the ability to break box office records and make it one of the largest December openings of all time.
Directed by Gareth Edwards from a screenplay penned by Chris Weitz and Tony Gilroy, Rogue One takes place immediately before the events of Star Wars: A New Hope and follows a group of unlikely heroes, led by Felicity Jones' Jyn Erso, who band together on a mission to steal top-secret plans to the Death Star, the Empire's ultimate weapon of destruction.
Rogue One also stars Diego Luna, Ben Mendelsohn, Mads Mikkelsen, Alan Tudyk, Riz Ahmed, and Donnie Yen.
The story for the prequel was penned by John Knoll and Gary Whitta, with the screenplay having been written by Chris Weitz and Tony Gilroy. Kathleen Kennedy, Allison Shearmur and Simon Emanuel are producing, with John Knoll and Jason McGatlin serving as executive producers.
Rogue One: A Star Wars Story will hit theaters on Dec. 16, 2016.
Paramount taps 'Fargo' creator Noah Hawley to write, direct next installment in 'Star Trek' series
Fresh off the release of his feature directorial debut Lucy in the Sky last month, Noah Hawley has been set to write and direct the upcoming next installment in the Star Trek franchise, according to Deadline.
Chris Pine, Zachary Quinto, Zoe Saldana, and the rest of the principal cast are all expected to return for Star Trek 4, which Hawley will also produce for his 26 Keys banner along with JJ Abrams and Bad Robot.
The film is not in any way related to the R-rated spinoff Abrams and Quentin Tarantino have been developing with writer Mark L. Smith and will serve as a direct sequel to 2016's Star Trek Beyond.
S.J. Clarkson had been attached to direct Star Trek 4 as recently as last year and was poised to become the first woman to helm a film in the sci-fi series but reportedly parted ways with the project after development stalled in mid-2018.
Hawley — perhaps best known for his work on FX series such as Fargo and Legion — recently made his directorial debut with the Natalie Portman-led drama Lucy in the Sky, which tanked at the domestic box office amid harsh reviews from critics.
Production on Star Trek 4 is expected to get underway in 2020.
Netflix releases final trailer for Martin Scorsese's 'The Irishman' ahead of streaming debut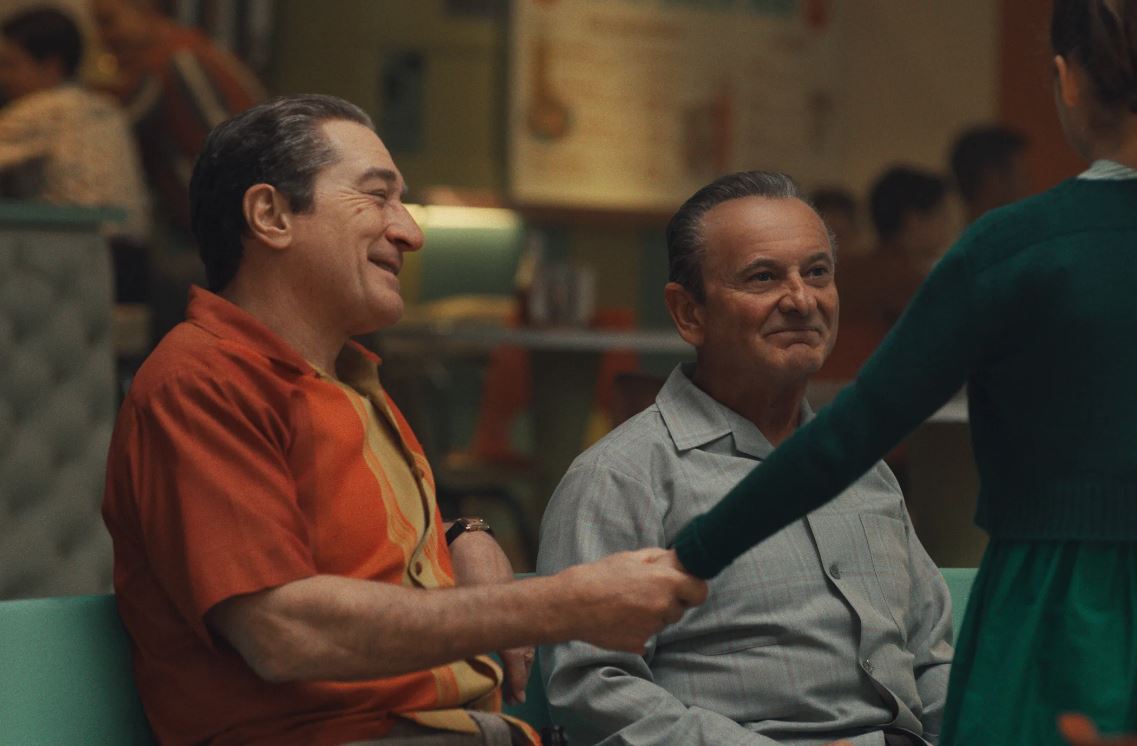 Netflix has released the final trailer for Martin Scorsese's masterful gangster epic The Irishman starring Robert De Niro, Al Pacino, and Joe Pesci ahead of its debut on the streaming service next week.
Based on Charles Brandt's true-crime novel I Heard You Paint Houses, The Irishman chronicles the story of Frank Sheeran (De Niro), a high-ranking labor union official and mob hitman who worked alongside some of the most notorious figures of the 20th century, including Bufalino crime family boss Russell Bufalino (Pesci) and Teamsters president Jimmy Hoffa (Pacino).
The film spans decades and offers a monumental journey through the hidden corridors of organized crime, including its inner workings and connections to mainstream politics, as well as a glimpse into the mysterious 1975 disappearance of Hoffa, whose body was never actually found by authorities.
In addition to its three main stars, The Irishman boasts an incredible ensemble cast that also includes Ray Romano as Bill Bufalino, Harvey Keitel as Angelo Bruno, Anna Paquin as Peggy Sheeran, Jesse Plemons as Chuckie O'Brien, Bobby Cannavale as Felix DiTullio, and Stephen Graham as Anthony Provenzano.
The Irishman is currently playing in select theaters around the US and will begin streaming on Netflix just in time for Thanksgiving on November 27.
David Fincher, Robert Towne begin development on 'Chinatown' prequel series at Netflix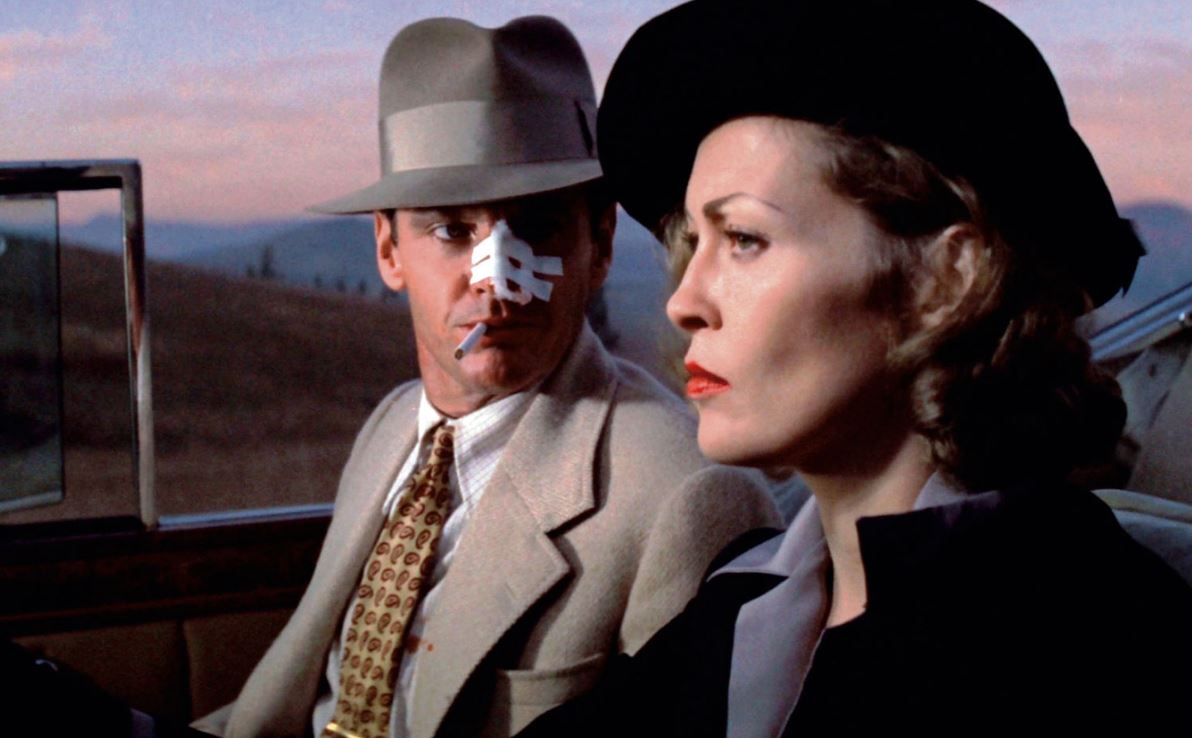 A prequel series to Roman Polanski's 1974 neo-noir classic Chinatown from David Fincher and Robert Towne is in early development at Netflix, Silver Screen Beat has learned.
Per Deadline, Fincher and Towne — the latter of the two having won an Oscar for his screenplay for the film starring Jack Nicholson and Faye Dunaway — have closed deals to begin working on a pilot script for the series.
The duo will also executive produce the project, which centers around "a young Jake Gittes (played by Nicholson in Polanski's film) as he plies his business in a town where the wealthy and corruption involves areas like land, oil, and gangs."
Fincher has reportedly expressed interest in directing an episode of the yet-to-be-titled series, though his current deal with the streamer only includes the pilot script and his handling of directorial duties would have to be negotiated into the agreement.
Netflix has developed quite a relationship with Fincher over the past several years, having collaborated with the director on series such as Love, Death & Robots, House of Cards, and Mindhunter.
Fincher's latest collaboration with Netflix — a feature film about the life of Hollywood screenwriter Herman J. Mankiewicz titled Mank — stars Gary Oldman, Amanda Seyfried, and Lily Collins, and is expected to begin shooting in Los Angeles later this month.