Russian trolls may have had something to do with the all of the 'Star Wars: The Last Jedi' backlash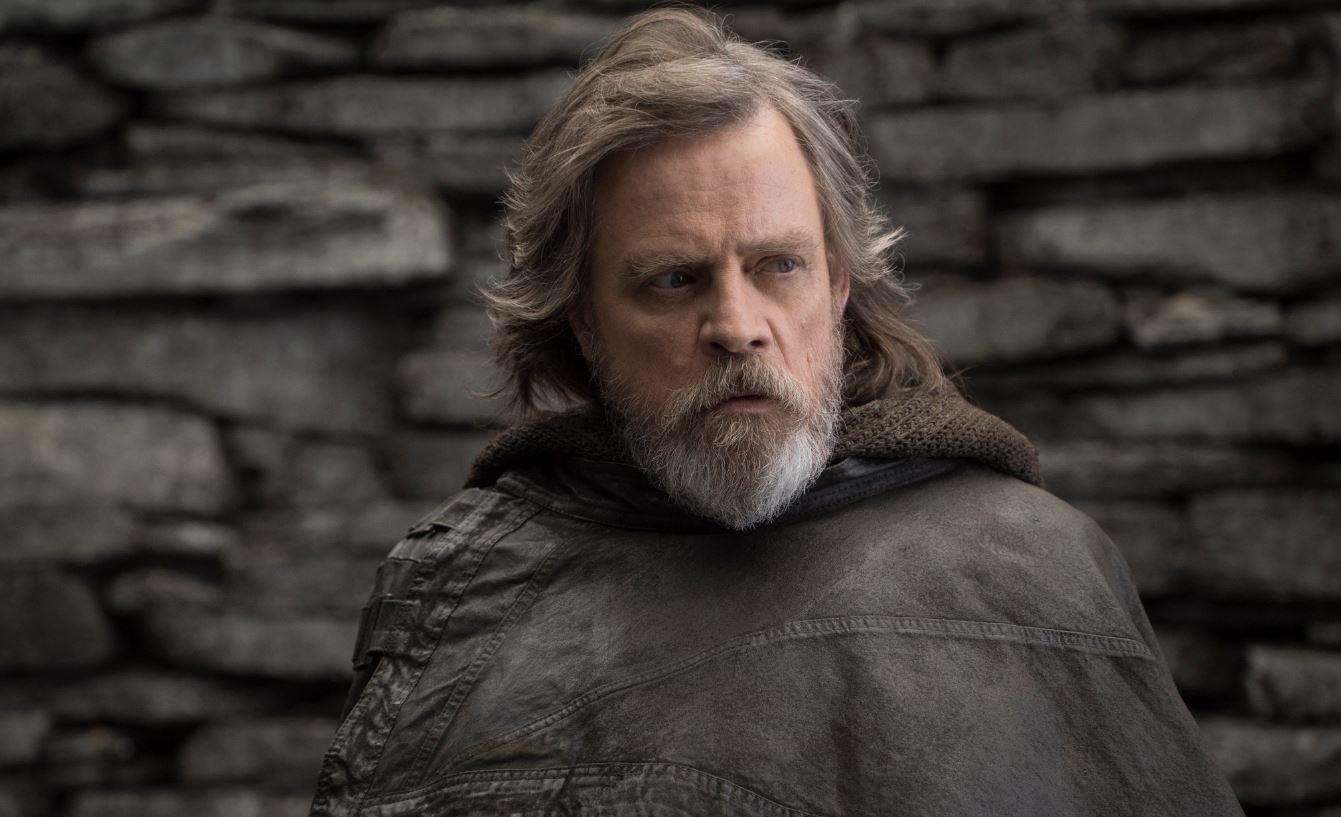 Writer-director Rian Johnson's riveting intergalactic spectacle Star Wars: The Last Jedi was undoubtedly one of my favorite movies of last year and, in my opinion, is one of the best in the franchise. Many critics felt the same way, giving the latest entry in the Skywalker saga a 91% approval rating on review aggregator Rotten Tomatoes.
However, as you may recall, the film was met with immediate online backlash upon its release last December from some Star Wars fans who took it upon themselves to launch a campaign to lower the Rotten Tomatoes audience score as far as they could and a petition to have it removed from official Star Wars canon.
As it turns out, though, the discourse surrounding The Last Jedi may not have been from actual Star Wars fans at all, but rather a very elaborate Russian political influence campaign, according to a new study from Morten Bay, a research fellow at USC's Annenberg School for Communication and Journalism.
"The study finds evidence of deliberate, organized political influence measures disguised as fan arguments," Bay writes. "The likely objective of these measures is increasing media coverage of the fandom conflict, thereby adding to and further propagating a narrative of widespread discord and dysfunction in American society."
For his analysis, Bay divided the online discourse around The Last Jedi into three separate categories: those with a political agenda, trolls and bots, and what he calls "real fantagonists," which are actual Star Wars fans who were genuinely dissatisfied with Johnson's film. The results of his 38-page-long study are staggering.
"Overall, 50.9% of those tweeting negatively was likely politically motivated or not even human," Bay writes, adding that 11 of the 16 accounts he investigated that were suspected of being run by Russian trolls tweeted almost exclusively about The Last Jedi, Johnson, or right-wing U.S. politics.
To some, the results might be surprising, but back in 2017, just one week after The Last Jedi opened in theaters, I wrote about how the film was actually polling pretty well with audiences despite all of the backlash it was receiving online. The Last Jedi received an A-rating from moviegoers polled by CinemaScore, and comScore's PostTrack audience survey found that 68% of audience members rated the film as excellent, while 21% said that it was very good.
Look, when you consider the fact that Russian trolls were able to interfere in the 2016 U.S. presidential election by creating fake accounts and spreading misinformation on social media, it really shouldn't be all that surprising that they were able to basically do the same thing when it came to stirring up manufactured outrage about a Star Wars movie with a blatantly progressive message that they didn't like.
All 38 pages of Bay's study are available to read here via ResearchGate.
Phoenix: Warner Bros. invites you to a screening of Edward Norton's 'Motherless Brooklyn'
Warner Bros. will release Motherless Brooklyn, the new crime drama from writer, director, and star Edward Norton, on October 19 and its giving Silver Screen Beat readers in Phoenix a chance to attend an advance screening of the film before it officially opens in theaters.
Our readers in Phoenix can click on this link right now to claim their free passes — good for you and one guest — to attend an advance screening of Motherless Brooklyn happening at Harkins Scottsdale 101 on Monday, October 28 at 6:30 p.m.
Keep in mind that these free passes are distributed on a first-come, first-served basis, so be sure to claim yours as soon as possible before they run out. Below is the official trailer for Motherless Brooklyn as well as some additional details about the film.
Directed by: Edward Norton
Cast: Edward Norton, Bruce Willis, Gugu Mbatha-Raw, Alec Baldwin, and Willem Dafoe
Opens: Friday, November 1
Rating: R for language throughout, including some sexual references, brief drug use, and violence
Synopsis: Set against the backdrop of 1950s New York, Motherless Brooklyn follows Lionel Essrog (Edward Norton), a lonely private detective living with Tourette Syndrome, as he ventures to solve the murder of his mentor and only friend, Frank Minna (Bruce Willis). Armed only with a few clues and the engine of his obsessive mind, Lionel unravels closely-guarded secrets that hold the fate of the whole city in the balance. In a mystery that carries him from gin-soaked jazz clubs in Harlem to the hard-edged slums of Brooklyn and, finally, into the gilded halls of New York's power brokers, Lionel contends with thugs, corruption and the most dangerous man in the city to honor his friend and save the woman who might be his own salvation.
Paul Dano in talks to play the Riddler in 'The Batman' as Jonah Hill passes on the role
Paul Dano is headed to Gotham City as the actor is in talks to play the classic comic book villain the Riddler in Matt Reeves' upcoming The Batman, Silver Screen Beat has learned.
Dano joins a star-studded cast that already includes the likes of Robert Pattinson as the titular Caped Crusader, Zoe Kravitz as Catwoman, and Jeffrey Wright as Commissioner Gordon. Reeves is expected to round out the rest of the cast before the year's end in anticipation of an early 2020 production start.
The news of Dano's casting comes less than a day after reports surfaced about Jonah Hill turning down the role after he and his team failed to reach an agreement with Warner Bros. after spending weeks at the negotiating table.
Sources tell Silver Screen Beat that Hill's camp was trying to broker a $10 million deal for the actor, which is more than half of what Pattinson — the star of the film — is reportedly making.
Reeves, who first boarded The Batman in early 2017 following the unsurprising departure of Ben Affleck, is directing the film from a script he wrote, in addition to producing along with his Planet of the Apes collaborator Dylan Clark.
The Batman is scheduled to be released June 25, 2021.
Oscars: Disney not submitting 'The Lion King' for consideration in Animated Feature Film
The Academy of Motion Picture Arts & Sciences released Wednesday a list of the 32 features that have been submitted for consideration in the Animated Feature Film category for the upcoming 92nd Academy Awards.
Among the many titles that appear on the list are Pixar's Toy Story 4, Walt Disney Animation's Frozen II, Blue Sky Studios' Spies in Disguise, Illumination's The Secret Life of Pets 2, Laika's Missing Link, and Warner Animation's The Lego Movie 2: The Second Part.
Notably absent from the list, however, is Disney's photorealistic CGI remake of The Lion King, which — despite being billed by the studio as "live-action" in its marketing — was the textbook definition of an animated film and certainly would've qualified in the Animated Feature category had Disney submitted it.
The nominations for the 92nd Oscars will be announced Monday, January 13, while the ceremony itself will be held Sunday, February 9.
The complete list of submitted animated features are:
"Abominable"
"The Addams Family"
"The Angry Birds Movie 2"
"Another Day of Life"
"Away"
"Buñuel in the Labyrinth of the Turtles"
"Children of the Sea"
"Dilili in Paris"
"Frozen II"
"Funan"
"Genndy Tartakovsky's 'Primal' – Tales of Savagery"
"How to Train Your Dragon: The Hidden World"
"I Lost My Body"
"Klaus"
"The Last Fiction"
"The Lego Movie 2: The Second Part"
"Marona's Fantastic Tale"
"Missing Link"
"Ne Zha"
"Okko's Inn"
"Pachamama"
"Promare"
"Rezo"
"The Secret Life of Pets 2"
"Spies in Disguise"
"The Swallows of Kabul"
"This Magnificent Cake!"
"The Tower"
"Toy Story 4"
"Upin & Ipin: The Lone Gibbon Kris"
"Weathering with You"
"White Snake"