Stephen Cone on 'Princess Cyd': 'It feels like me closing a chapter in my work'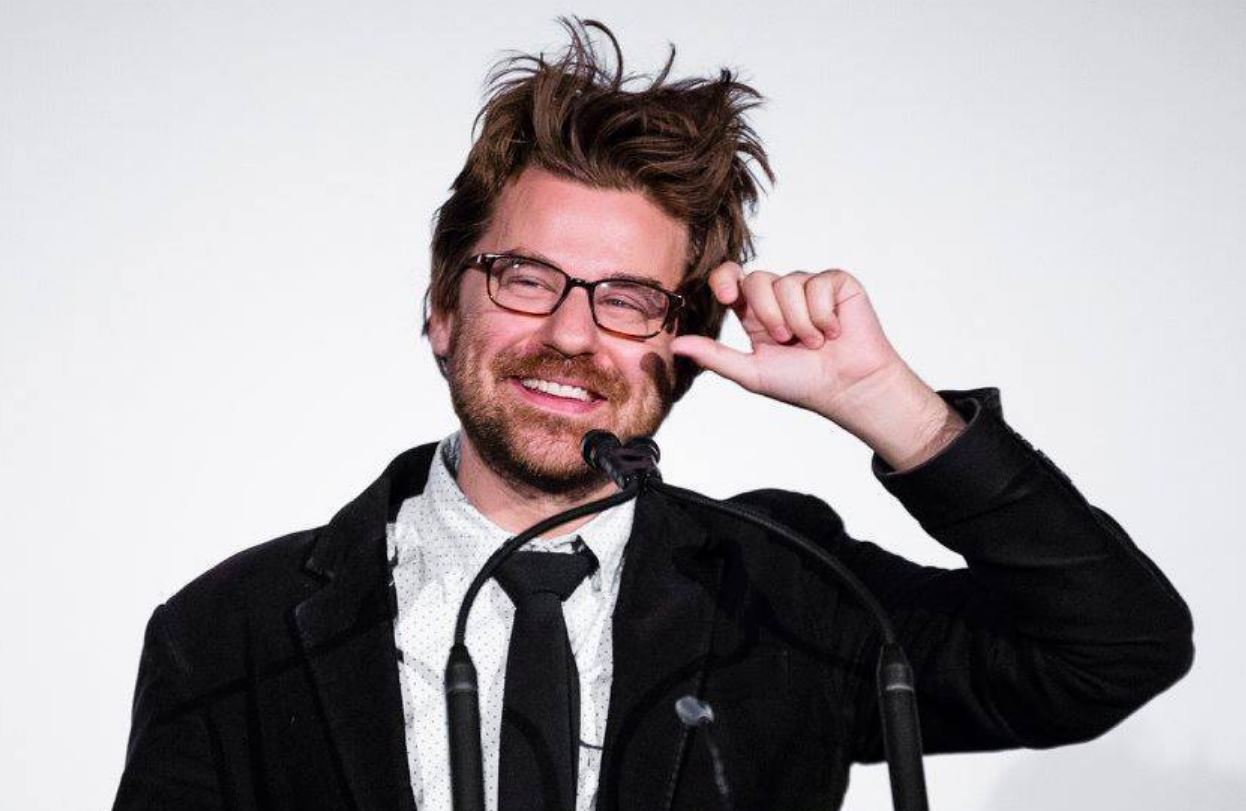 Editor's note: Following its Philadelphia premiere at the 26th annual Philadelphia Film Festival earlier this month, our own Sam Mauro had the opportunity to sit down with Princess Cyd director Stephen Cone to discuss the indie filmmaker's latest project, which opens at Museum of the Moving Image in New York on November 3. Their conversation picks up below:
Princess Cyd was a phenomenally structured film, the sort that felt genuinely novelistic without being overwritten. I'm wondering how that cross-media osmosis is fostered…that's poorly phrased. What do you read?
I spend a lot of my time lamenting my diminishing attention. I think about how quickly and how much I read in high school, versus now where I get distracted by all sorts of different things. I do read, regularly, but it takes me forever. It's quite embarrassing. I used to read more novels than I do now. I read a lot of film criticism and film theory, actually, and I read a lot of essays. I have a book of American Transcendentalism that I like to pick up and read random passages from Emerson, Whitman, the whole gang.
My favorite author is Marilynne Robinson, who inspired Princess Cyd. I love Housekeeping. Toni Morrison's Beloved, Housekeeping and Beloved are my favorite books, good writing about spirituality and science and all that sort of thing. I don't read as much as I used to, is the short answer. I'm reading Moby-Dick right now. It's Marilynne Robinson's favorite novel. That may be why I'm reading it.
As someone who is non-binary and gender fluid, I found the character of Katie so affirming and wonderful. How did you find such an acutely positioned, special sort of performer?
Well, it's an exciting process but a boring answer. I think Chicago is just a great city for talent. There's no formula. I think you and maybe others would be surprised at the lack of directing I sometimes do on set. It's much more about a positive vibe, a mutual respect. There's nudging here and there, but mostly it's an attitude like, "I respect you to do your job," just backing off and finding themselves. Malic White, they're a gender fluid performance artist who looks younger than they are. They're playing around five or six years younger in the film. But I'm glad to hear that. I always wished we had more of Malic in the film. You know the movie was designed to be about the aunt and the niece, and like, to go into these corners of the store and ask how can you queer this up? I don't think that was part of the original concept of the story, actually. I was like, "should Cyd meet a boy or a girl? And then I was."
Do you have an audience who you hope sees your work with whom it resonates?
I get really excited whenever I see an 18, 19, 20-year-old, go into the theater and get really excited. I sort of live for [Princess Cyd], like, getting discovered on Netflix in the middle of the night by some queer girl in Arkansas, though I also wish they'd see it in a theater. With Henry Gamble, I've run across really hilariously cruel live-tweets of it by people who are not on the wavelength. That movie's an interesting litmus test. Some people find it really organic and flowy and others find it profoundly contrived. I do look up these movies, not to massage my own ego, just to watch these kids finding the movie. With a movie like Henry Gamble, there's gotta be at least one character you can identify with, statistically.
Your films often grapple with a fluidity in sexuality, in gender, in personal expression – in context of the rigidity of so many of the world's systems, especially Christianity. How do you believe conventional organized religion interacts with personal spirituality?
I always get asked about spirituality versus sexuality, but not that. Cyd was a deliberate break from exploring oppression. The movie is supposed to be easy. Sexual fluidity is so rarely seen in American cinema. I'm thinking hard. I will arrive at an answer. But I'm excited by the challenge. I'm interested in a spiritual worldview, and this is really where Marilynne Robinson comes into play, that is inspired, kind of imaginatively, by antiquities religion, but is deeply grounded in the present moment. My entry point is really Robinson. She is Christian, she loves science as much as theology, she loves the Bible as much as she loves American history. That sort of all-encompassing belief is inspiring to me.
I wouldn't even call myself a Christian. I barely believe in a spiritual realm. But you can have a worldview that encompasses all the beautiful things without it feeling like a copout. And my movies are a way of, I guess, carve through a wall, and figuring out where these things go wrong and where they go right and also making sure that particular brand of spirituality doesn't get lazy, as it often can get. What is lazy versus personal and liberating? All I have are questions, too.
I was raised to believe liberal Christian were lazy people who wanted to pick and choose what they liked from Christianity and unable to accept the harsh truths of Christianity. So once I graduated high school and started doubting my faith, I tried to be a liberal Christian for a while, but then I was like, "Oh maybe there is something to that." It's like making your own pizza off of a menu. So then I just tried to be an atheist. I don't want to create my own religion. It's only now that I believe that it is valid to have a personal faith.

That answer reminds me of Miranda, and of my mother, who raised me in Chicago until I was a toddler. I love how, say, if Miranda lived in California, or Upstate New York, she'd be sharper, or more obnoxious.
(Chuckling) Oh, that's funny, I've never thought of that. Although I have to say, one of my regrets of the film is making her faith what I think is too vague. I actually wish she was more specifically a Christian, and I wish there was a scene of her either going to church or praying. She sort of accidentally became spacey. I feel like that was maybe a mistake. Because her faith should be as formidable as Cyd's desire, for them to fully meet their match. I think the movie condescends a touch to Miranda's faith. So much of this movie came out of that concern, you know – are we losing the quiet? Are we losing that ability to dream? We've obviously progressed in so many important ways, but I don't want to lose that quiet. 
I think because of that I'm viewed as safe, soft filmmaker. Some critics have an interest in not just textural grit, but also a textual grit. See the risk, there, is that the utopia becomes a lax energy. Whether the movie succeeds or fails, that's the scary thing. You risk losing action or conflict because you're enjoying yourself. And certain viewers might just say, "Okay, nice party" and then move on to what they say is a meatier picture. This movie is interesting to gauge people's entry-points in that sense. 
I think I have a good life. But that's not to say I've settled. I'm exhausted with raising money for these micro-budget movies myself. I feel like Princess Cyd was me closing a chapter in my work. Next summer I'll finally be shooting my first larger project; a Southern family drama.
'The Curse of La Llorona' leads sluggish Easter weekend with $25 million at the box office
Ahead of what is almost certainly going to be a record-breaking opening weekend for Marvel's Avengers: Endgame, New Line's horror pic The Curse of La Llorona managed to conjure up a solid $11.8 million from 3,372 theaters on Friday, putting it on track for an overall $25 million debut.
La Llorona, which comes courtesy of the same team behind the Conjuring franchise, including producer James Wan, is leading what appears to be the slowest Easter weekend since 2005, with many studios holding onto their releases until after Endgame debuts on April 26.
Some box office analysts say that the lackluster weekend can be credited to the possibility that many moviegoers may curb their movie ticket spending in the weekend prior to a big release like Endgame, which smashed pre-sale ticket records earlier this month.
While it seems evident that La Llorona is doomed to get lost in the superhero movie hype next weekend, the horror film, produced for a modest $9 million, will have already made back its budget by the end of the holiday weekend, so it's already a win for New Line/Warner Bros.
Warner Bros. is also holding strong in second place at the box office this weekend with the critically acclaimed superhero pic Shazam! The film, backed by strong reviews and word of mouth, collected $6.2 million from 4,183 locations on Friday and is on track for a $17.2 million haul by Sunday.
Placing third is Fox's faith-based drama Breakthrough, which opened on Wednesday and is expected to bring in more than $10 million over the holiday weekend, putting its five-day total around the $14 million mark.
Disney's nature documentary Penguins also opened Wednesday and is looking to bring in $3.5 million over the course of the weekend after grossing $901,000 from 1,815 theaters on Friday.
Clint Eastwood is in talks once again to direct 'The Ballad of Richard Jewell' for Disney-Fox
Four months after the release of his last film The Mule, 88-year-old Clint Eastwood has already set his sights on a new project to tackle: The Ballad of Richard Jewell, a film that once had the likes of Jonah Hill and Leonardo DiCaprio attached to star.
While both Hill and DiCaprio are now no longer a part of the cast, Deadline reports that the duo will be staying on board as producers and Eastwood will begin assembling a new cast over the course of the next few months in hopes that he can begin production this summer.
Based on the 1997 Vanity Fair article of the same name, The Ballad of Richard Jewell is based on the true story of a security guard who was incorrectly identified by the media as the F.B.I.'s prime suspect in the Olympic Park bombing during the 1996 Atlanta Olympics.
Eastwood, who was previously attached to direct the film back in 2015 before ultimately parting ways with the project, will be working from a script written by Billy Ray, whose most recent work includes Ang-Lee's Gemini Man and Tim Miller's Terminator reboot.
DiCaprio is producing under his Appian Way banner along with Jennifer Davisson, with Misher Film's Kevin Misher, Andy Berman, and Hill also serving as producers. Mike Ireland is overseeing the production of the film for Disney-Fox.
Dwayne Johnson and Jason Statham team-up against Idris Elba in new 'Hobbs & Shaw' trailer
Universal Pictures has released a new trailer for Hobbs & Shaw, the upcoming Fast & Furious spinoff which finds Dwayne Johnson and Jason Statham having to team-up to take down a villainous Idris Elba before he wipes out humanity as we know it.
Directed by David Leitch, the film follows Hobbs (Johnson), a loyal agent of America's Diplomatic Security Service, and lawless outcast Shaw (Statham), a former British military elite operative, as they embark on a mission to stop the cyber-genetically enhanced anarchist Brixton (Elba), who has gained control of an insidious bio-threat.
Along the way, they'll need help from the brilliant and fearless rogue MI6 agent who just happens to be Shaw's sister (Vanessa Kirby), as well as Hobbs' family, who seems to know a thing or two when it comes to fighting, judging by some of the footage showcased in the trailer.
Chris Morgan, the Fast & Furious franchise veteran who has written each and every installment to date since 2006's Tokyo Drift, returns to write this one, in addition to producing along with Johnson, Statham, and Hiram Garcia.
Hobbs & Shaw also stars Eiza Gonzalez, Helen Mirren, Eddie Marsan, Roman Reigns, Cliff Curtis, Josh Mauga, and John Tui, and will hit theaters on August 2.