Stephen Cone on 'Princess Cyd': 'It feels like me closing a chapter in my work'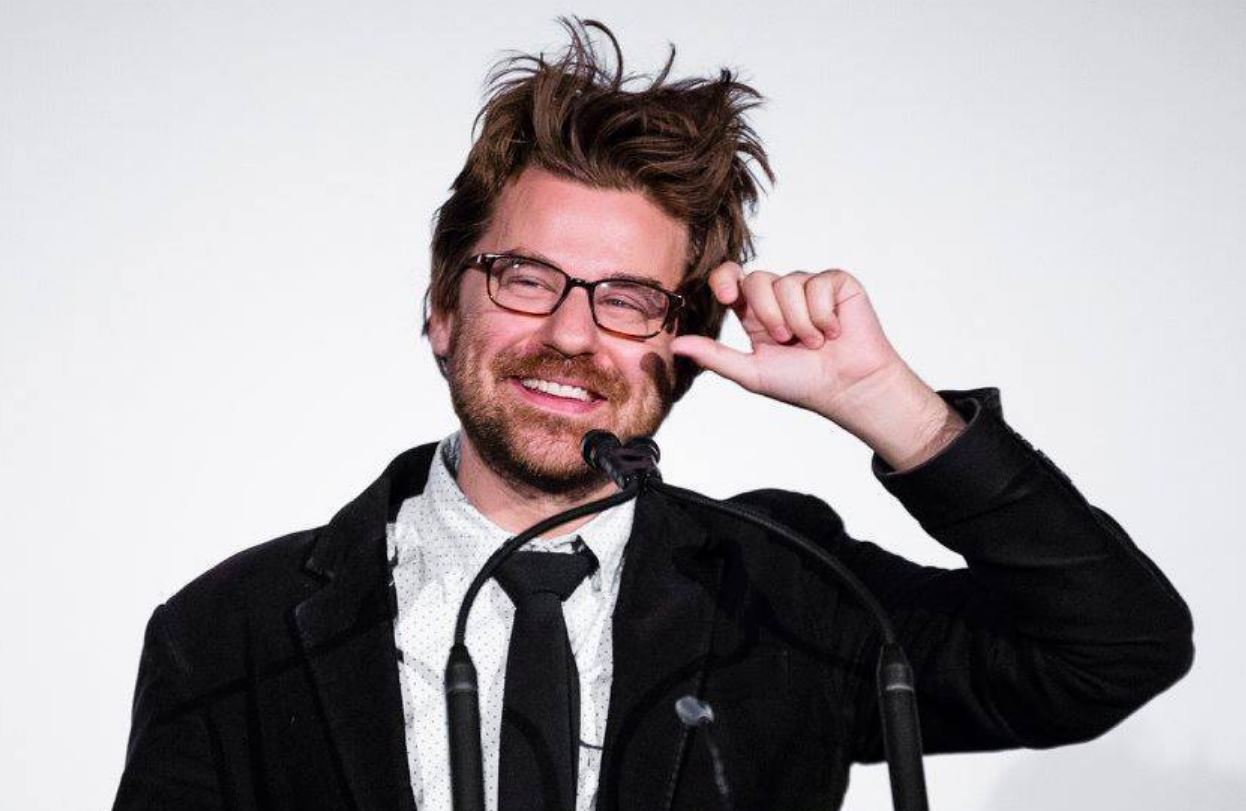 Editor's note: Following its Philadelphia premiere at the 26th annual Philadelphia Film Festival earlier this month, our own Sam Mauro had the opportunity to sit down with Princess Cyd director Stephen Cone to discuss the indie filmmaker's latest project, which opens at Museum of the Moving Image in New York on November 3. Their conversation picks up below:
Princess Cyd was a phenomenally structured film, the sort that felt genuinely novelistic without being overwritten. I'm wondering how that cross-media osmosis is fostered…that's poorly phrased. What do you read?
I spend a lot of my time lamenting my diminishing attention. I think about how quickly and how much I read in high school, versus now where I get distracted by all sorts of different things. I do read, regularly, but it takes me forever. It's quite embarrassing. I used to read more novels than I do now. I read a lot of film criticism and film theory, actually, and I read a lot of essays. I have a book of American Transcendentalism that I like to pick up and read random passages from Emerson, Whitman, the whole gang.
My favorite author is Marilynne Robinson, who inspired Princess Cyd. I love Housekeeping. Toni Morrison's Beloved, Housekeeping and Beloved are my favorite books, good writing about spirituality and science and all that sort of thing. I don't read as much as I used to, is the short answer. I'm reading Moby-Dick right now. It's Marilynne Robinson's favorite novel. That may be why I'm reading it.
As someone who is non-binary and gender fluid, I found the character of Katie so affirming and wonderful. How did you find such an acutely positioned, special sort of performer?
Well, it's an exciting process but a boring answer. I think Chicago is just a great city for talent. There's no formula. I think you and maybe others would be surprised at the lack of directing I sometimes do on set. It's much more about a positive vibe, a mutual respect. There's nudging here and there, but mostly it's an attitude like, "I respect you to do your job," just backing off and finding themselves. Malic White, they're a gender fluid performance artist who looks younger than they are. They're playing around five or six years younger in the film. But I'm glad to hear that. I always wished we had more of Malic in the film. You know the movie was designed to be about the aunt and the niece, and like, to go into these corners of the store and ask how can you queer this up? I don't think that was part of the original concept of the story, actually. I was like, "should Cyd meet a boy or a girl? And then I was."
Do you have an audience who you hope sees your work with whom it resonates?
I get really excited whenever I see an 18, 19, 20-year-old, go into the theater and get really excited. I sort of live for [Princess Cyd], like, getting discovered on Netflix in the middle of the night by some queer girl in Arkansas, though I also wish they'd see it in a theater. With Henry Gamble, I've run across really hilariously cruel live-tweets of it by people who are not on the wavelength. That movie's an interesting litmus test. Some people find it really organic and flowy and others find it profoundly contrived. I do look up these movies, not to massage my own ego, just to watch these kids finding the movie. With a movie like Henry Gamble, there's gotta be at least one character you can identify with, statistically.
Your films often grapple with a fluidity in sexuality, in gender, in personal expression – in context of the rigidity of so many of the world's systems, especially Christianity. How do you believe conventional organized religion interacts with personal spirituality?
I always get asked about spirituality versus sexuality, but not that. Cyd was a deliberate break from exploring oppression. The movie is supposed to be easy. Sexual fluidity is so rarely seen in American cinema. I'm thinking hard. I will arrive at an answer. But I'm excited by the challenge. I'm interested in a spiritual worldview, and this is really where Marilynne Robinson comes into play, that is inspired, kind of imaginatively, by antiquities religion, but is deeply grounded in the present moment. My entry point is really Robinson. She is Christian, she loves science as much as theology, she loves the Bible as much as she loves American history. That sort of all-encompassing belief is inspiring to me.
I wouldn't even call myself a Christian. I barely believe in a spiritual realm. But you can have a worldview that encompasses all the beautiful things without it feeling like a copout. And my movies are a way of, I guess, carve through a wall, and figuring out where these things go wrong and where they go right and also making sure that particular brand of spirituality doesn't get lazy, as it often can get. What is lazy versus personal and liberating? All I have are questions, too.
I was raised to believe liberal Christian were lazy people who wanted to pick and choose what they liked from Christianity and unable to accept the harsh truths of Christianity. So once I graduated high school and started doubting my faith, I tried to be a liberal Christian for a while, but then I was like, "Oh maybe there is something to that." It's like making your own pizza off of a menu. So then I just tried to be an atheist. I don't want to create my own religion. It's only now that I believe that it is valid to have a personal faith.

That answer reminds me of Miranda, and of my mother, who raised me in Chicago until I was a toddler. I love how, say, if Miranda lived in California, or Upstate New York, she'd be sharper, or more obnoxious.
(Chuckling) Oh, that's funny, I've never thought of that. Although I have to say, one of my regrets of the film is making her faith what I think is too vague. I actually wish she was more specifically a Christian, and I wish there was a scene of her either going to church or praying. She sort of accidentally became spacey. I feel like that was maybe a mistake. Because her faith should be as formidable as Cyd's desire, for them to fully meet their match. I think the movie condescends a touch to Miranda's faith. So much of this movie came out of that concern, you know – are we losing the quiet? Are we losing that ability to dream? We've obviously progressed in so many important ways, but I don't want to lose that quiet. 
I think because of that I'm viewed as safe, soft filmmaker. Some critics have an interest in not just textural grit, but also a textual grit. See the risk, there, is that the utopia becomes a lax energy. Whether the movie succeeds or fails, that's the scary thing. You risk losing action or conflict because you're enjoying yourself. And certain viewers might just say, "Okay, nice party" and then move on to what they say is a meatier picture. This movie is interesting to gauge people's entry-points in that sense. 
I think I have a good life. But that's not to say I've settled. I'm exhausted with raising money for these micro-budget movies myself. I feel like Princess Cyd was me closing a chapter in my work. Next summer I'll finally be shooting my first larger project; a Southern family drama.
The long-awaited 'Space Jam' sequel is finally moving forward with Ryan Coogler producing
The long-awaited Space Jam sequel is officially moving forward at Warner Bros. with Black Panther director Ryan Coogler signing on to produce the film, which is being directed by Random Acts of Flyness creator Terence Nance and will star LeBron James in his first ever starring role.
According to The Hollywood Reporter, production on the Space Jam sequel is expected to begin in 2019, during the NBA offseason, and will likely feature a number of basketball's biggest stars and Warner Bros. Looney Toons characters given how many cameos were made in the 1996 original.
The plot of the original Space Jam, a live-action/CG hybrid, revolved around Michael Jordan helping the Looney Tunes gang with a basketball game against a group of outer space creatures who wish to kidnap the Looney Tunes and take them to a failing intergalactic amusement park as the latest attraction.
"I loved his vision" for Black Panther, James told THR about Coogler, describing how about there were no black superheroes growing up when he was a child. "So for Ryan to be able to bring that to kids, it's amazing."
Indeed, what Coogler did with Black Panther was quite astounding, setting a new standard for Hollywood and superhero movies after earning more than $1 billion at the worldwide box office with a film that features a predominantly black cast, directed by a black man.
"The Space Jam collaboration is so much more than just me and the Looney Tunes getting together and doing this movie," says James, "It's so much bigger. I'd just love for kids to understand how empowered they can feel and how empowered they can be if they don't just give up on their dreams. And I think Ryan did that for a lot of people."
🏀 🥕 🎬 pic.twitter.com/Ay6wRaB915

— SpringHill Ent. (@SpringHillEnt) September 19, 2018
Focus sets September 2019 release date for 'Downton Abbey' movie as production begins
With production on the highly anticipated Downton Abbey movie officially underway, Focus Features announced Wednesday that the film is scheduled to be released in North America on Friday, September 20, 2019, and internationally on Friday, September 13, 2019, via Universal Pictures International.
The eagerly awaited Downton Abbey movie will star the original principal cast, including Hugh Bonneville, Laura Carmichael, Jim Carter, Brendan Coyle, Michelle Dockery, Kevin Doyle, Joanne Froggatt, Matthew Goode, Harry Hadden-Paton, Robert James-Collier, Allen Leech, Phyllis Logan, Elizabeth McGovern, Sophie McShera, Lesley Nicol, and Penelope Wilton.
The film will also feature some new additions to the cast as well including Imelda Staunton, Geraldine James, Simon Jones, David Haig, Tuppence Middleton, Kate Phillips, and Stephen Campbell Moore.
Downtown Abbey creator Julian Fellowes wrote the screenplay for the film, which is now being directed by Michael Engler rather than the previously announced Brian Percival, who has now shifted over to an executive producer role with Nigel Marchant.
"Since the series ended, fans of Downton have long been waiting for the Crawley family's next chapter," Focus chairman Peter Kujawski said. "We're thrilled to join this incredible group of filmmakers, actors, and craftspeople, led by Julian Fellowes and Gareth Neame, in bringing back the world of Downton to the big screen next September."
The show, which picked up a whopping 15 Primetime Emmy Awards and 69 total nominations over the span of its six-season run, followed the lives of the elite Crawley family and the servants who worked for them at the turn of the 20th century in an Edwardian English country home.
Listen to John Carpenter's updated version of the iconic Michael Myers theme from 'Halloween'
As if Halloween fans weren't already excited enough after reading the rave reviews out of the Toronto International Film Festival and watching that terrifyingly good new trailer, Sacred Bones Records has released an entire track from the upcoming's sequel soundtrack, and it's bound to get you into the Halloween spirit.
Appropriately titled "The Shape Returns," the track was composed by John Carpenter himself and is a riff on the iconic piano theme from his 1978 classic, featuring some killer synths and booming percussion that adds a nice twist to the chilling theme that every horror fan knows and loves. Carpenter composed the score along with his son, Cody, and Daniel Davies.
"It was transforming," Carpenter said about composing the score for the sequel."It was not a movie I directed, so I had a lot of freedom in creating the score and getting into the director's head. I was proud to serve David Gordon Green's vision."
The new Halloween, a direct sequel to Carpenter's original, will see Jamie Lee Curtis reprise her iconic role as Laurie Strode one last time as she comes to her final confrontation with Michael Myers, the masked figure who has haunted her since she narrowly escaped his killing spree on Halloween night four decades ago.
The film also stars Judy Greer, Andi Matichak, Will Patton, Virginia Gardner, and Nick Castle, and will open in theaters next month on October 19, the same day the soundtrack is set to be released. You can listen to "The Shape Returns" in its entirety below.