Stephen Cone on 'Princess Cyd': 'It feels like me closing a chapter in my work'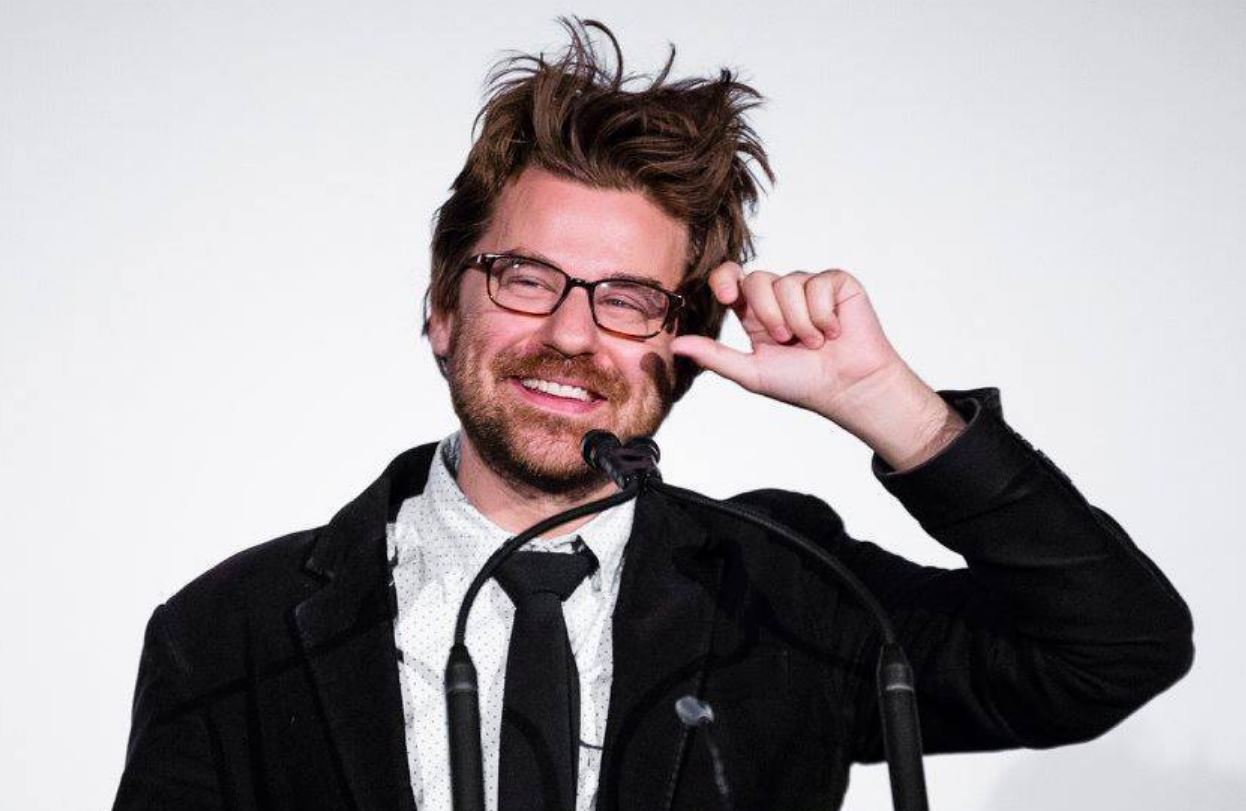 Editor's note: Following its Philadelphia premiere at the 26th annual Philadelphia Film Festival earlier this month, our own Sam Mauro had the opportunity to sit down with Princess Cyd director Stephen Cone to discuss the indie filmmaker's latest project, which opens at Museum of the Moving Image in New York on November 3. Their conversation picks up below:
Princess Cyd was a phenomenally structured film, the sort that felt genuinely novelistic without being overwritten. I'm wondering how that cross-media osmosis is fostered…that's poorly phrased. What do you read?
I spend a lot of my time lamenting my diminishing attention. I think about how quickly and how much I read in high school, versus now where I get distracted by all sorts of different things. I do read, regularly, but it takes me forever. It's quite embarrassing. I used to read more novels than I do now. I read a lot of film criticism and film theory, actually, and I read a lot of essays. I have a book of American Transcendentalism that I like to pick up and read random passages from Emerson, Whitman, the whole gang.
My favorite author is Marilynne Robinson, who inspired Princess Cyd. I love Housekeeping. Toni Morrison's Beloved, Housekeeping and Beloved are my favorite books, good writing about spirituality and science and all that sort of thing. I don't read as much as I used to, is the short answer. I'm reading Moby-Dick right now. It's Marilynne Robinson's favorite novel. That may be why I'm reading it.
As someone who is non-binary and gender fluid, I found the character of Katie so affirming and wonderful. How did you find such an acutely positioned, special sort of performer?
Well, it's an exciting process but a boring answer. I think Chicago is just a great city for talent. There's no formula. I think you and maybe others would be surprised at the lack of directing I sometimes do on set. It's much more about a positive vibe, a mutual respect. There's nudging here and there, but mostly it's an attitude like, "I respect you to do your job," just backing off and finding themselves. Malic White, they're a gender fluid performance artist who looks younger than they are. They're playing around five or six years younger in the film. But I'm glad to hear that. I always wished we had more of Malic in the film. You know the movie was designed to be about the aunt and the niece, and like, to go into these corners of the store and ask how can you queer this up? I don't think that was part of the original concept of the story, actually. I was like, "should Cyd meet a boy or a girl? And then I was."
Do you have an audience who you hope sees your work with whom it resonates?
I get really excited whenever I see an 18, 19, 20-year-old, go into the theater and get really excited. I sort of live for [Princess Cyd], like, getting discovered on Netflix in the middle of the night by some queer girl in Arkansas, though I also wish they'd see it in a theater. With Henry Gamble, I've run across really hilariously cruel live-tweets of it by people who are not on the wavelength. That movie's an interesting litmus test. Some people find it really organic and flowy and others find it profoundly contrived. I do look up these movies, not to massage my own ego, just to watch these kids finding the movie. With a movie like Henry Gamble, there's gotta be at least one character you can identify with, statistically.
Your films often grapple with a fluidity in sexuality, in gender, in personal expression – in context of the rigidity of so many of the world's systems, especially Christianity. How do you believe conventional organized religion interacts with personal spirituality?
I always get asked about spirituality versus sexuality, but not that. Cyd was a deliberate break from exploring oppression. The movie is supposed to be easy. Sexual fluidity is so rarely seen in American cinema. I'm thinking hard. I will arrive at an answer. But I'm excited by the challenge. I'm interested in a spiritual worldview, and this is really where Marilynne Robinson comes into play, that is inspired, kind of imaginatively, by antiquities religion, but is deeply grounded in the present moment. My entry point is really Robinson. She is Christian, she loves science as much as theology, she loves the Bible as much as she loves American history. That sort of all-encompassing belief is inspiring to me.
I wouldn't even call myself a Christian. I barely believe in a spiritual realm. But you can have a worldview that encompasses all the beautiful things without it feeling like a copout. And my movies are a way of, I guess, carve through a wall, and figuring out where these things go wrong and where they go right and also making sure that particular brand of spirituality doesn't get lazy, as it often can get. What is lazy versus personal and liberating? All I have are questions, too.
I was raised to believe liberal Christian were lazy people who wanted to pick and choose what they liked from Christianity and unable to accept the harsh truths of Christianity. So once I graduated high school and started doubting my faith, I tried to be a liberal Christian for a while, but then I was like, "Oh maybe there is something to that." It's like making your own pizza off of a menu. So then I just tried to be an atheist. I don't want to create my own religion. It's only now that I believe that it is valid to have a personal faith.

That answer reminds me of Miranda, and of my mother, who raised me in Chicago until I was a toddler. I love how, say, if Miranda lived in California, or Upstate New York, she'd be sharper, or more obnoxious.
(Chuckling) Oh, that's funny, I've never thought of that. Although I have to say, one of my regrets of the film is making her faith what I think is too vague. I actually wish she was more specifically a Christian, and I wish there was a scene of her either going to church or praying. She sort of accidentally became spacey. I feel like that was maybe a mistake. Because her faith should be as formidable as Cyd's desire, for them to fully meet their match. I think the movie condescends a touch to Miranda's faith. So much of this movie came out of that concern, you know – are we losing the quiet? Are we losing that ability to dream? We've obviously progressed in so many important ways, but I don't want to lose that quiet. 
I think because of that I'm viewed as safe, soft filmmaker. Some critics have an interest in not just textural grit, but also a textual grit. See the risk, there, is that the utopia becomes a lax energy. Whether the movie succeeds or fails, that's the scary thing. You risk losing action or conflict because you're enjoying yourself. And certain viewers might just say, "Okay, nice party" and then move on to what they say is a meatier picture. This movie is interesting to gauge people's entry-points in that sense. 
I think I have a good life. But that's not to say I've settled. I'm exhausted with raising money for these micro-budget movies myself. I feel like Princess Cyd was me closing a chapter in my work. Next summer I'll finally be shooting my first larger project; a Southern family drama.
Phoenix readers: Here's how you can get your picture taken with Bumblebee this weekend
If you're attending the Arizona International Auto Show at the Phoenix Convention Center this weekend, you're in for a special treat as Paramount Pictures will have on display a towering 13-foot statue of Bumblebee, the titular Transformer from the upcoming film of the same name.
Bumblebee's statue will be available for photo opportunities for the entirety of the Arizona International Auto Show, which kicks off Thanksgiving Day, November 22 and runs through Sunday, November 25 at the Phoenix Convention Center in Downtown Phoenix.
After taking your photo with Bumblebee, be sure to share it on social media, particularly Twitter, and tag @silvscreenbeat, @ArizonaAutoShow, and @BumblebeeMovie for a chance to win a pair of passes to an advance screening of the film next month.
Admission to the Arizona International Show is $11 for adults and $7 for seniors (62 and older), military with any DOD ID, and students and children between the ages of 7 and 12. Children 6 and younger will be admitted for free. Advance tickets to the show are available on the event's website.
Set before the events of Michael Bay's original trilogy, the latest entry in the Transformers series follows 18-year-old Charlie Watson (Hailee Steinfeld) as she discovers that her yellow 1967 Volkswagen Beetle isn't just any old clunker, but rather an Autobot scout on the run from an intergalactic government agency.
Bumblebee was directed by Travis Knight from a screenplay written by Christina Hodson and Kelly Fremon Craig and also stars Jorge Lendeborg Jr., John Cena, John Ortiz, Jason Drucker, Pamela Adlon, and Stephen Schneider. The film will open in theaters on December 21.
Audiences want to see a new 'Back to the Future' movie the most, results of a new survey find
According to a new survey conducted by The Hollywood Reporter and Morning Consult, the film franchise that Americans want to see a new movie from the most is Robert Zemeckis' iconic Back to the Future series, which concluded 29 years ago with Back to the Future Part III in 1990.
The survey polled 2,201 adults between November 8 and November 11, with 71% saying they want to see Michael J. Fox's Marty McFly and Christopher Lloyd's Doc Brown take the time-traveling Delorean out for another spin. However, Zemeckis has previously said that Back to the Future fans shouldn't get their hopes up for another sequel.
Another franchise that polled well was Disney/Pixar's Toy Story, which trailed close behind Back to the Future with 69% of surveyees saying they would like to see another installment in the animated franchise. Luckily for them, the long-awaited sequel Toy Story 4 is due out in theaters next summer and already has an official trailer.
Indiana Jones and Jurassic Park also performed well on the survey and came in at 68% and 67% respectively, while Shrek wasn't too far off with 65%. Indiana Jones 5 and Jurassic World 3 are both expected to hit theaters in 2021, and a Shrek reboot was recently announced as being in development at Universal.
Among the franchises that underperformed were Star Wars and Avengers, coming in at 63% and 57% respectively, which Morning Consult vice president Tyler Sinclair says is evidence that audiences are more likely to watch a new installment in a franchise that has been dormant rather than one that is currently active.
"There's a strong consumer demand for movie reboots and sequels, which spells good news for movie studios looking to capitalize on that nostalgic feeling," Sinclair said.
'Once Upon a Deadpool' trailer reveals the holiday-themed PG-13 'Deadpool 2' re-release
20th Century Fox has released the official trailer for Once Upon a Deadpool, the upcoming holiday-themed PG-13 re-release of Deadpool 2. The film will open in theaters for a limited engagement from December 12 through December 24 and won't feature any of the graphic violence or adult-themed humor seen in the original R-rated theatrical cut.
Indeed, Once Upon a Deadpool is "the Merc with the Mouth's reimagining of Deadpool 2 filtered through the prism of childlike innocence" and finds The Princess Bride star Fred Savage joining Ryan Reynolds' titular anti-hero to pay homage to his role in the 1987 bedtime-story classic in new scenes shot for the re-release.
"Fox has been asking for a PG-13 basically since the start in 2006," Reynolds told Deadline. "I've said no since 2006. Now, this one time, I said 'Yes' on two conditions. First, a portion of the proceeds had to go to charity. Second, I wanted to kidnap Fred Savage. The second condition took some explaining…"
For every ticket sold, Fox will donate $1 to the charity Fuck Cancer, a 501 (c) 3 nonprofit dedicated to cancer prevention and providing emotional support and guidance to cancer patients and their families. The organization agreed to temporarily change their name to "Fudge Cancer" to be more PG-13 friendly for the release of Once Upon a Deadpool.
"While my participation in this film was anything but voluntary, I am happy to learn that Fudge Cancer will be the beneficiary of this shameless cash grab," Savage remarked.
You can check out the trailer for Once Upon a Deadpool below.