2019 in review: From 'Uncut Gems' to 'The Irishman,' here are the 5 best films from last year
Now that 2019 has officially come to a close, I'm happy to finally be able to share my year-end list, which showcases my top five favorite films from last year. Why just five, you ask? Because I'm an indecisive weirdo who is unfortunately very incapable of putting more than five of my favorite films of the year in a particular order. That's why.
On a serious note, however, 2019 really was a fantastic year for movies and made up for what was somewhat of a lackluster 2018. Not only were we treated to new offerings from the likes of Martin Scorsese and Quentin Tarantino, but also incredible emerging talent like Ari Aster and Lulu Wang, whose films I wish I could've included on my list had I had space for them.
Without further ado, though, let's get to my top five favorite films of 2019:
5. Us
A little more than two years after the release of his directorial debut Get Out, a brilliantly creepy satirical social commentary about race relations in America, writer-director Jordan Peele returned again last March with Us, an audacious sophomore effort as equally effective as his first film featuring an award-worthy dual performance from the wickedly talented Lupita Nyong'o.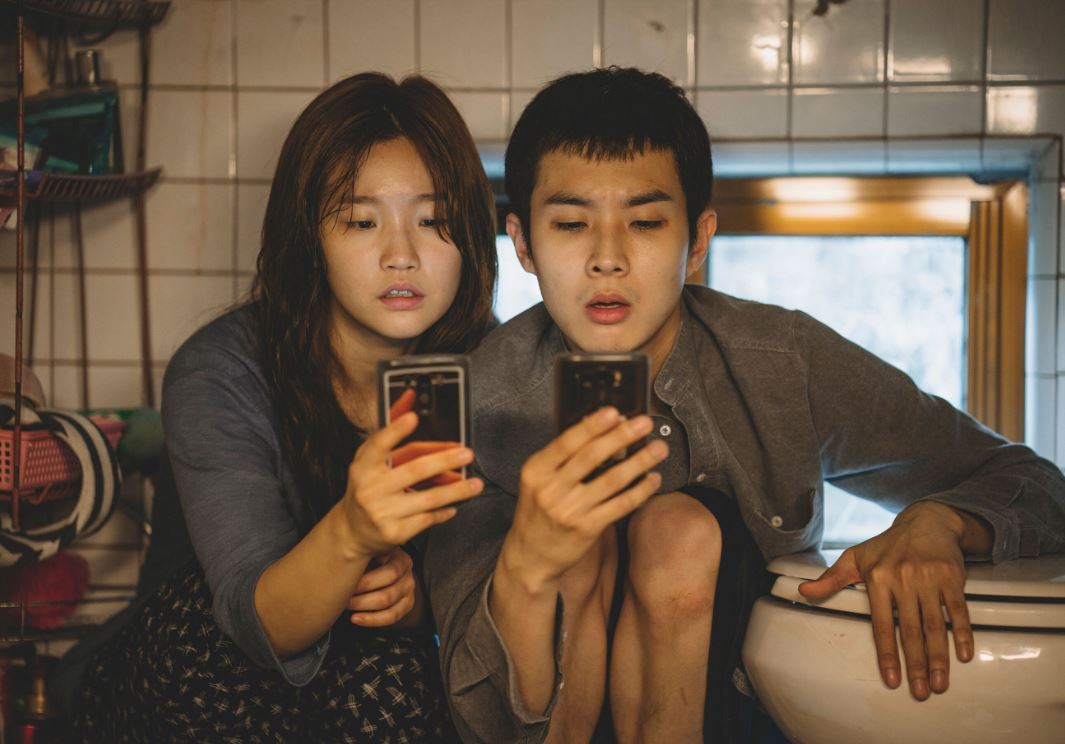 4. Parasite
South Korean director Bong Joon-Ho's Palme d'Or-winning Parasite is worthy of all the praise it has received over the course of the last seven months or so. A stylish, thrilling, darkly comic tale about class warfare, Parasite is one of the most relevant films of our time and undoubtedly one of the biggest highlights of Joon-Ho's impressive career.
3. Once Upon a Time in Hollywood
Quentin Tarantino's love letter to the Golden Age of Hollywood is a dazzling, delightful homage to a time that once was and is arguably the director's best work since Jackie Brown. Led by career-best turns from Leonardo DiCaprio and Brad Pitt, Once Upon a Time in Hollywood is charming, complex, bittersweet, and — for a brief moment — horrifically violent; all of the hallmarks that make for a great Tarantino film.
2. The Irishman
"It's what it is." Robert De Niro, Al Pacino, and Joe Pesci headline Martin Scorsese's masterful gangster epic The Irishman, a film which lingers in the mind long after it has ended. Highly compelling at a whopping three-and-a-half-hours but deeply somber and mournful in tone, The Irishman is an extremely powerful meditation on life, death, and the morality of man.
1. Uncut Gems
Set to a mesmerizing electronic score from Daniel Lopatin, Josh and Benny Safdie's relentless Diamond District thriller Uncut Gems finds Adam Sandler at the height of his career while ushering in fresh new talent such as the ever so lovely Julia Fox. A chaotic, adrenaline-fueled New York odyssey in the vein of their previous works like Good Time and Heaven Knows What, Uncut Gems solidifies the Safdie brothers as two of the best and most exciting filmmakers working today.
Matt Damon is reteaming with his 'Ford v Ferrari' director James Mangold for 'The Force'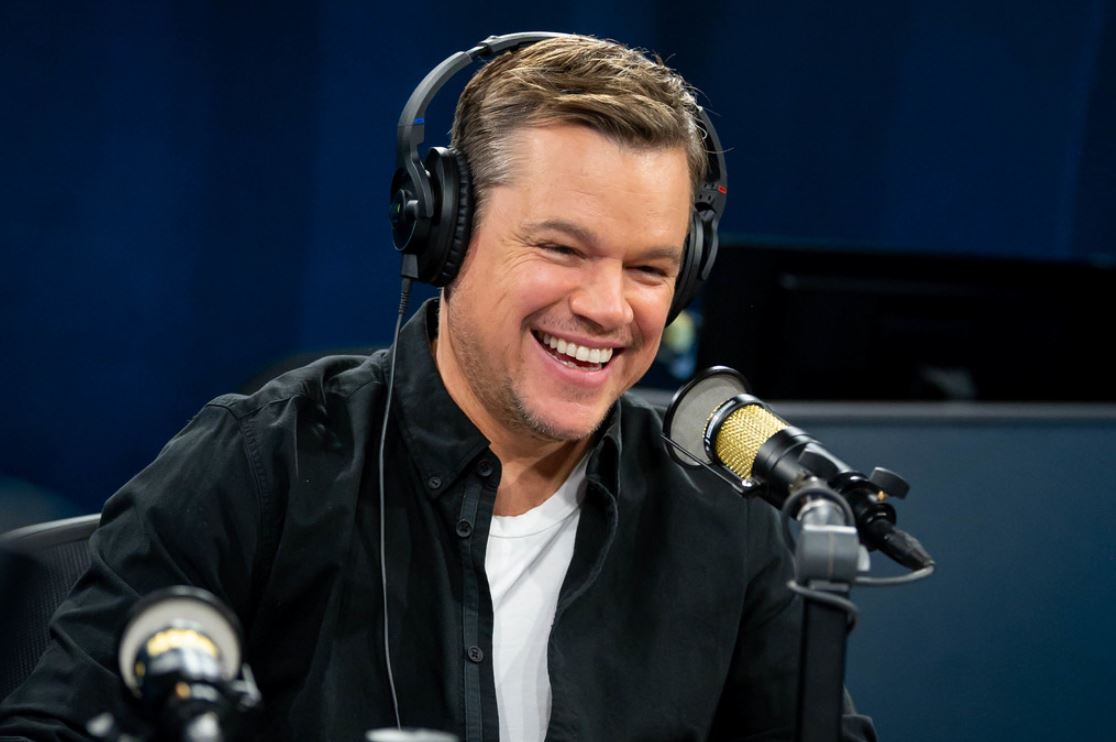 Nearly 14 years after starring in Martin Scorsese's brilliant Infernal Affairs remake The Departed, Matt Damon is set to head back into crooked cop movie territory with his Ford v Ferrari director James Mangold.
According to Deadline, Damon is attached to play the lead role of Denny Malone in Mangold's adaptation of Don Winslow's 2017 best-selling novel The Force, which is a pretty damn good read if you haven't gotten around to it yet.
In the book, Malone — a highly decorated NYPD detective sergeant — is the dirtiest of dirty cops, having stolen millions of dollars worth of cash and narcotics in the wake of one of the biggest heroin busts in the history of New York City.
Little does Malone know, though, that the feds are hot on his tail "and he must walk the thin line between betraying his brothers and partners, the job, his family and the woman he loves, trying to survive, body and soul, while the city teeters on the brink of a racial conflagration that could destroy them all," as the book's official synopsis puts it.
David Mamet wrote and turned in the first draft of the script for The Force in 2017, but Mangold is currently in the middle of a rewrite with his Logan collaborator Scott Frank, so I suppose we'll see how that turns out.
Production begins on Guillermo del Toro's 'Nightmare Alley' starring Bradley Cooper, Cate Blanchett
Production is officially underway on Guillermo del Toro's star-studded new project Nightmare Alley, which features one hell of an ensemble cast that includes the likes of Bradley Cooper and Cate Blanchett in the leading roles.
An adaptation of William Lindsay Gresham's novel of the same name, Nightmare Alley follows Stanton "Stan" Carlisle (Cooper), a young and ambitious con man who teams up with a female psychiatrist (Blanchett) for a mentalist act, only to realize that she's even more corrupt than he is.
Rooney Mara, Toni Collette, Willem Dafoe, David Strathairn, Jim Beaver, and Mark Povinelli round out the film's cast, with del Toro alumni such as Ron Perlman and Richard Jenkins also said to be in talks to join.
Leonardo DiCaprio was initially supposed to play Cooper's role but was forced to bow out earlier this year as production on Nightmare Alley would've conflicted with that of Martin Scorsese's Killers of the Flower Moon, which stars DiCaprio alongside Robert De Niro and is expected to begin shooting in the spring.
No word yet on when Searchlight Pictures plans on releasing Nightmare Alley, but stay tuned for more info on that.
Excited to start shooting today on our new adventure NIGHTMARE ALLEY with @RealGDT and many of our regular gang. pic.twitter.com/lzPHhXpppI
— J. Miles Dale (@milofx1) January 21, 2020
Phoenix: Warner Bros. invites you to an advance screening of Cathy Yan's 'Birds of Prey'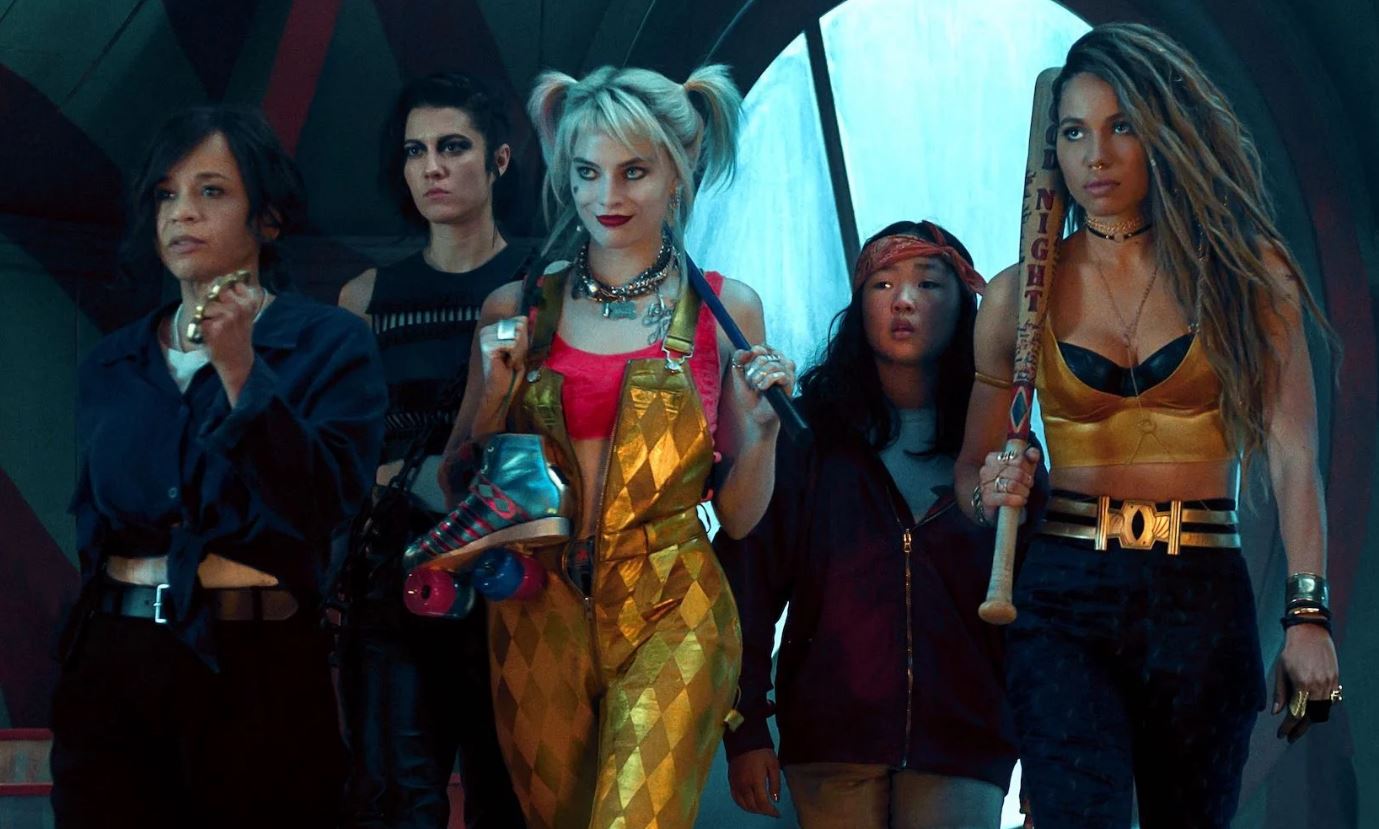 Warner Bros. will release Birds of Prey on February 7 and it's giving Silver Screen Beat readers in Phoenix a chance to attend an advance screening of the film before it officially opens in theaters.
Our readers in Phoenix can click on this link right now to enter to free passes — good for you and one guest — to attend an advance screening of Birds of Prey happening at Harkins Arizona Mills IMAX on Wednesday, February 5 at 7:00 p.m.
Winners for this contest will be selected and notified on Monday, February 3 via email. Good luck! Below is the official trailer for Birds of Prey as well as some additional details about the film.
Directed by: Cathy Yan
Cast: Margot Robbie, Mary Elizabeth Winstead, Jurnee Smollett-Bell, Rosie Perez, and Ewan McGregor
Opens: Friday, February 7
Rating: R for strong violence and language throughout, and some sexual and drug material
Synopsis: Birds of Prey (And the Fantabulous Emancipation of One Harley Quinn) is a twisted tale told by Harley herself, as only Harley can tell it. When Gotham's most nefariously narcissistic villain, Roman Sionis, and his zealous right-hand, Zsasz, put a target on a young girl named Cass, the city is turned upside down looking for her. Harley, Huntress, Black Canary, and Renee Montoya's paths collide, and the unlikely foursome have no choice but to team up to take Roman down.