Lucasfilm debuts first look at 'The Mandalorian' along with a list of episodic directors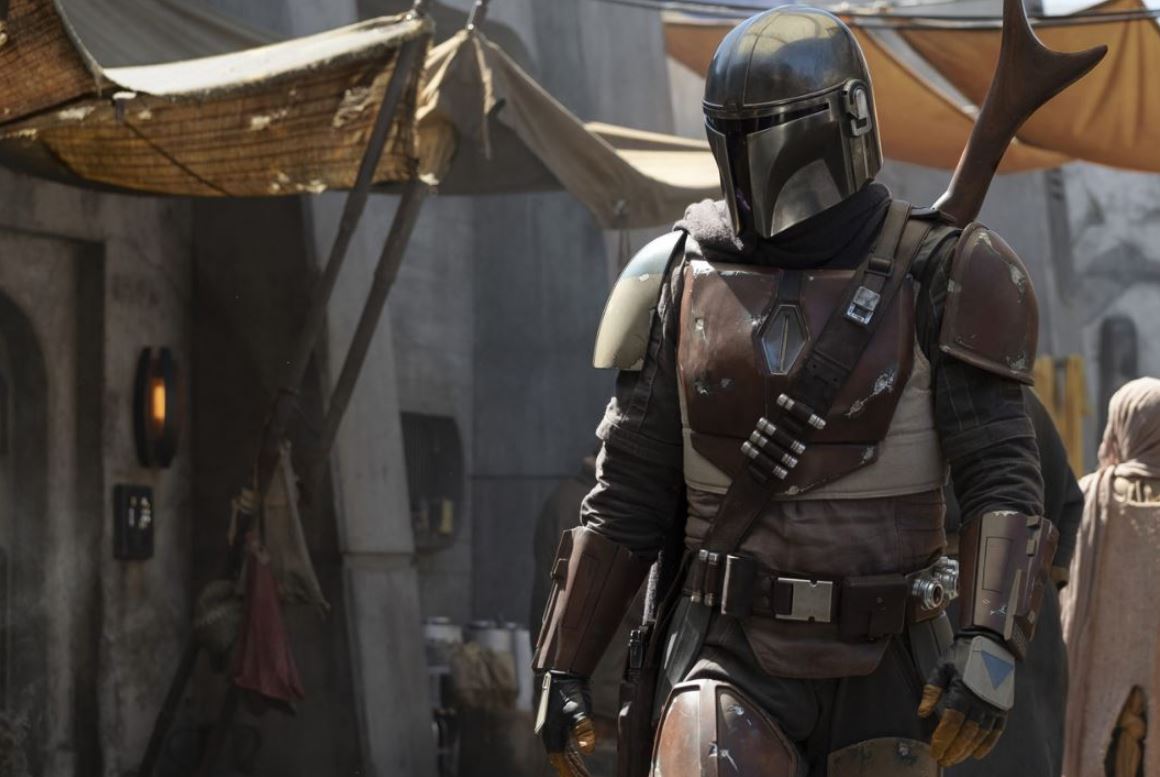 Hey, speak of the devil! Just hours after we brought you the news that the official title and synopsis for Jon Favreau's live-action Star Wars series The Mandalorian had been revealed, Lucasfilm has released a first look at the show along with a list of directors who will be working on the series.
According to a press release, Dave Filoni, who is best known among the Star Wars crowd for his work on the animated Clone Wars and Rebels series, is directing the first episode of The Mandalorian, which Favreau is writing and executive producing.
Now, hold on to your hats, because this is where it gets really damn good: additional episodic directors will include Deborah Chow (Jessica Jones), Rick Famuyiwa (Dope), Bryce Dallas Howard (Solemates), and Taika Waititi (Thor: Ragnarok). What a lineup that is!
In case you missed our previous report on the show, The Mandalorian is set after the fall of the Empire and before the emergence of the First Order and follows the travails of a lone gunfighter in the outer reaches of the galaxy far from the authority of the New Republic.
It's unclear as to who exactly this strange new character is, but, based on our first look at them, it definitely looks like they have some sort of connection to Jango and Boba Fett. I mean, look at that costume! There's no question about it.
The Mandalorian is expected to debut on Disney's forthcoming streaming service in 2019. We'll keep you posted on any further developments that come across our desk.
A familiar interdimensional foe is back and ready to attack in the final 'Stranger Things 3' trailer
In the final trailer for Stranger Things 3, the hit Netflix show's eagerly awaited third season, the kids are introduced to a dangerous new threat and learn a pretty valuable and important lesson: evil never actually ends—it evolves.
Despite thinking she closed the gate to the Upside Down with the Mind Flayer trapped inside at the end of season two, Eleven (Millie Bobby Brown) realizes in the trailer for Stranger Things 3 that she may have done just the opposite, meaning the Shadow Monster has been lurking around Hawkins entire time.
To make matters much, much, worse, it's already inhabited a new vessel to use as a host, and the trailer indicates that it has set its sights on Billy (Dacre Montgomery), Max's douchey older brother who we were introduced to in season two.
Between the blossoming romances, complicated friendships, interdimensional monsters, possessed dude-bros, predatory middle-aged women, and what appear to be some really well-staged action sequences, this new season of Stranger Things seems to have a lot in store for us.
Stranger Things 3 will hit Netflix on July 4. You can check out the newly released trailer below.
Gaten Matarazzo's new hidden camera 'prank' show for Netflix sounds extremely ill-advised
In a truly baffling, very ill-advised move, Netflix announced today that they've ordered to series a new "epic hidden-camera prank show" called Prank Encounters hosted by Stranger Things star Gaten Matarazzo.
While none of that right there sounds particularly troubling, it's the so-called "terrifying and hilarious" plot of the show that has stirred up quite a bit of discourse on social media today, and rightfully so.
According to the show's official logline, Prank Encounters "takes two complete strangers who each think they're starting their first day at a new job. It's business as usual until their paths collide and these part-time jobs turn into full-time nightmares."
Frankly, I don't even know where to begin with this shit and I could probably write a thousand words about what a Bad Fucking Idea™ this show is, but, for my sake and yours, I'll keep my thoughts here short, sweet, and to the point: playing "pranks" on jobless people who think they've finally found employment for the "entertainment" of others is insanely mean-spirited and everybody involved with this project should be absolutely ashamed of themselves.
TV prank shows always have been and always will be pretty dumb, but this is just the worst of the worst right here and it's bizarre to think that Netflix, which generally puts some fairly decent original content, thought this would be a good idea to begin with, and I truly hope the controversy Prank Encounters seems to have already sparked will make them rethink their most unfortunate decision to greenlight this garbage idea of a show.
UPDATE (10:00 p.m. PT, 6/17/19): A Netflix spokesperson reached out to Silver Screen Beat on Monday night with the following statement: "The pranks in Prank Encounters are spooky, supernatural, and over the top, and everyone had a great time. All participants came in with the expectation this was a one-day, hourly gig and everyone got paid for their time."
Please give Meryl Streep a damn Emmy for her scream in the 'Big Little Lies' season 2 premiere
The season 2 premiere of Big Little Lies aired on HBO last night and it gave us this amazing clip of Mary Louise (Meryl Streep) screaming her fucking lungs out as Celeste (Nicole Kidman) and the twins look on in complete and utter horror. It's a truly incredible and surprising moment in a season premiere that, while completely fine, was otherwise pretty uneventful, and the Television Academy needs to give Meryl her damn Emmy immediately.