'The Morning Show' teaser trailer pulls back the curtain on the intense world of morning television
Nearly two years after first being announced, we finally have a first look at Apple TV+'s upcoming series The Morning Show starring Jennifer Aniston, Reese Witherspoon, and Steve Carell, which aims to pull back the curtain on the very cool and very normal world of TV journalism.
Although the newly released teaser doesn't offer much in the way of plot, The Morning Show has been described "as an inside look at the lives of the people who help America wake up in the morning, exploring the unique challenges faced by the women (and men) who carry out this daily televised ritual."
Aniston and Witherspoon executive produced the series, which is loosely inspired by Brian Stelter's book Top of the Morning: Inside the Cutthroat World of Morning TV, which details the rivalry between Good Morning America and the Today show, among other things.
It's been five months since Apple's big, splashy Apple TV+ unveiling at its Cupertino headquarters in March and we still know little about the streaming service — which is slated to debut this fall (!) — while competitors such as Disney+ and HBO Max have already unveiled pretty much everything we need to know about them before they hit the market.
So the fact that Apple has already begun promoting its Apple TV+ content like The Morning Show before even announcing basic details like subscription costs is truly baffling (and kinda hilarious) and I'll be damned if anyone decides to dig into their wallets and hand over their money to them before they do so.
The first trailer for Scott Cooper's mysterious new horror movie 'Antlers' is genuinely creepy as hell
One movie coming out in the foreseeable future that hasn't been on my radar whatsoever was Scott Cooper's Antlers, which mostly has to do with the fact that I didn't even know this movie was a thing that existed. However, the new teaser trailer Fox Searchlight dropped for it today has changed all of that for me.
Based on the short story The Quiet Boy by Nick Antosca, Antlers follows a small-town Oregon teacher (Keri Russell) and her brother (Jesse Plemons), the local sheriff, as they discover that a young student (Jeremy T. Thomas) "is harboring a dangerous secret with frightening consequences."
Scott Cooper in the director's chair? Keri Russell and Jesse Plemons in the two lead roles? Guillermo del Toro as one of the producers? I don't know about you, but I'm pretty sure Antlers has just skyrocketed to the top of my most anticipated list for next year.
Granted I still have no idea what the hell this thing is really about, but the mysteriousness is exactly what makes a movie like Antlers so damn enticing and I'm really looking forward to seeing what Cooper has in store for us with this one when it hits theaters in 2020.
Noah Baumbach's 'Marriage Story' starring Scarlett Johansson and Adam Driver gets two new teasers
Netflix and Noah Baumbach took a bit of an interesting, rather unconventional approach when it came to revealing our first look at Marriage Story, the upcoming drama starring Scarlett Johansson and Adam Driver as a couple going through a divorce.
Rather than releasing one big, long two-and-a-half-minute trailer showcasing a bunch of different footage from the film, they instead decided to put out two separate teaser trailers: one titled What I Love About Charlie and the other titled What I Love About Nicole.
"Marriage Story is a love story that reveals itself within the breakdown," Baumbach said in a statement. "With these companion trailers I wanted to show the relationship through the eyes of both characters. There are many sides to every story, and the movie embraces these different viewpoints in order to find the shared truth."
The film, which Netflix describes as "an incisive and compassionate portrait of a marriage breaking up and a family staying together," looks to be a pretty big contender in the forthcoming awards season and boasts an impressive ensemble cast which also includes Laura Dern (is there anything that she isn't in this year?), Alan Alda, and Ray Liotta.
If you're heading to the Venice or Toronto International Film Festivals in the coming weeks, you can catch Marriage Story playing at either of those before it hits Netflix and select theaters later in the fall.
The US trailer for Bong Joon-ho's Palme d'Or-winner 'Parasite' is finally here to infect your mind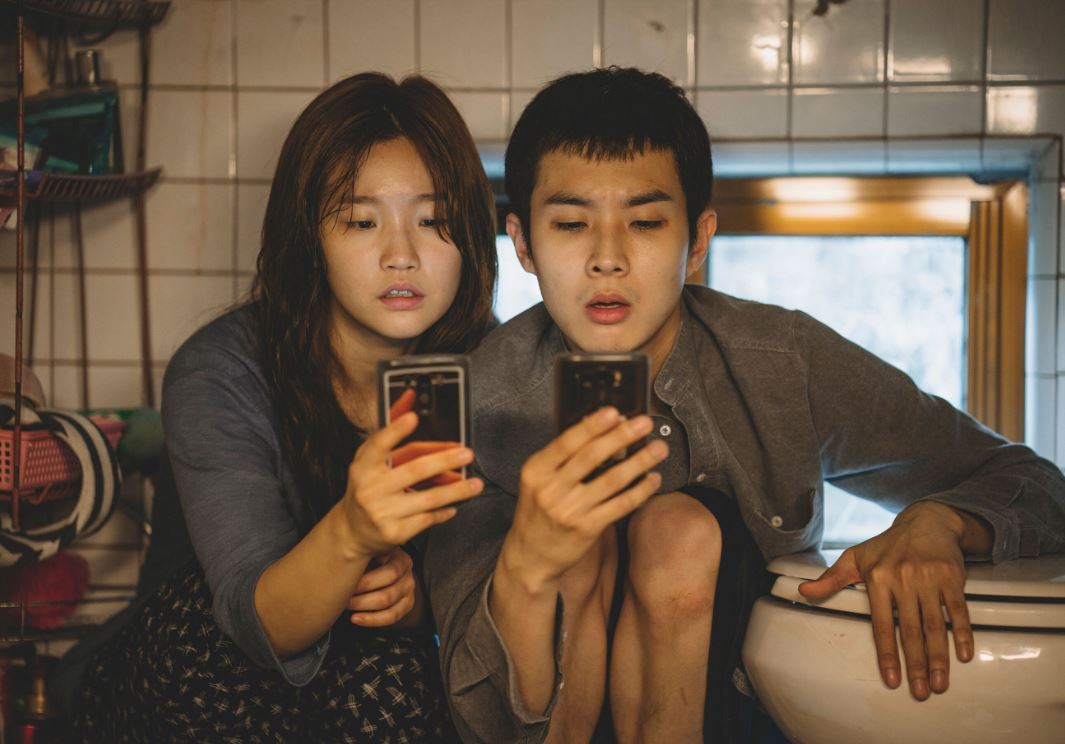 Ever since it premiered at Cannes back in May, I've been hearing nothing but the highest of praise for Bong Joon-ho's Palme d'Or-winner Parasite, which Neon debuted the official US trailer for this morning, and boy oh boy does this thing look like one hell of a rollercoaster ride of a film.
Described as a "pitch-black modern fairytale," Parasite tells the story of the Park and Kim families, who, despite their differences in class, end up crossing paths and forming a symbiotic relationship between themselves.
However, their relationship slowly begins to unravel "when a parasitic interloper threatens the Kims' newfound comfort" and "a savage, underhanded battle for dominance breaks out, threatening to destroy the fragile ecosystem between the Kims and the Parks."
The less you know about Parasite, the better, so if you're sensitive to spoilers, you may want to avoid this particular trailer and check out the Korean one instead, which does a pretty good job of staying fairly ambiguous and doesn't give away nearly as much as the US trailer does.
Parasite reunites Bong with actor Song Kang-ho, who stars in the film alongside Lee Sun-kyun, Cho Yeo-jeong, Choi Woo-shik, Park So-dam, Jang Hye-jin, and Lee Jung-eun. The film is set to hit US theaters on October 11, so mark your calendars accordingly, Bonghive.