Top 5 movies you should watch on Netflix in January
Netflix has announced which titles will be coming and going on the widely popular streaming service next month and, normally, we'd say the list is fairly exceptional but that's certainly not the case this time around as there are only a handful of movies that pass our "worth binging" checklist.
With that being said, don't worry about sifting through what seems to be an endless list of bad dramas that you only watch on TV when you stay home from work because that's literally the only thing that's on, because we've done the dirty work for you with our list of top five movies to watch on Netflix next month.
Plus, be sure to stick around at the end of this post for the complete list of titles coming and going on Netflix.
E.T. the Extra-Terrestrial
Because who doesn't love E.T. the Extra-Terrestrial, right? Steven Spielberg's 1982 classic about a boy and his alien starring Dee Wallace, Henry Thomas, Peter Coyote, Robert MacNaughton, and Drew Barrymore makes for an exciting watch each and every time and never seems to get old. Nothing beats that iconic scene when Elliot's brother and sister meet E.T. for the first time.
The Shining
Unless you're a bunch of horror freaks, this probably isn't the best movie to watch with the family. However, there's no denying that The Shining is one of Stanley Kubrick's greatest films of all time and features a terrifying performance from Jack Nicholson in one of his most iconic roles. Isn't it a bit odd though that Netflix is just adding this now rather than a couple of months ago back in October?
Braveheart
Mel Gibson directs and stars in this epic war film that won five Oscars at the 68th Academy Awards including Best Picture, Best director, Best Cinematography, Best Makeup, and Best Sound Editing. Much like the last movie on our list, this probably isn't the best movie to watch with the kids but remains a classic in the eyes of many.
Boogie Nights
How could you possibly go wrong with Mark Wahlberg and Julianne Moore in Boogie Nights? This 1997 Paul Thomas Anderson-directed drama, which garnered three Oscar nominations, focuses on a nightclub dishwasher in Los Angeles who soon becomes a popular pornstar and rises through the ranks in the industry's golden age during the 1970s. Yeah, you probably don't want to gather the kids around for this movie.
V for Vendetta
Hugo Weaving is a total badass in James McTeigue's political thriller V for Vendetta which also stars Natalie Portman and Stephen Rea. Based on the 1988 DC Comics series of the same name, you're sure to get a good watch out of this movie and your fair share of action. Just, once again, don't watch it with the kids. Are you seeing a pattern here?
Here's what's coming to Netflix in January
Available 1/1/17
Around the World in 80 Days (2004)
After Innocence (2005)
Bee Movie (2007)
Boogie Nights (1997)
Braveheart (1995)
Caddyshack (1980)
Collateral Damage (2002)
Dreamcatcher (2003)
El Dorado (1966)
E.T. the Extra-Terrestrial (1982)
HALO Legends (2009)
Hugo (2011)
Justin Bieber: Never Say Never (2011)
License to Drive (1988)
Nancy Drew (2007)
Ocean's Twelve (2004)
Real Detective: Season 1 (2016)
Superman Returns (2006)
Superman II (1980)
Superman III (1983)
Superman IV: The Quest for Peace (1987)
Superman: The Movie (1978)
The Parent Trap (1961)
The Shining (1980)
The Perfect Physique (2015)
The Rat Race (2012)
To Be A Miss (2016)
Trudell (2005)
V for Vendetta (2005)
Vanilla Sky (2001)
Available 1/3/17
It's Always Sunny In Philadelphia: Season 11 (2016)
Jen Kirkman: Just Keep Livin'? – NETFLIX ORIGINAL
Available 1/6/17
Coin Heist– NETFLIX ORIGINAL
Degrassi: Next Class: Season 3 – NETFLIX ORIGINAL
Growing Up Coy (2016)
Mar de Plastico: Season 1
One Day at a Time: Season 1– NETFLIX ORIGINAL
Tarzan and Jane: Season 1– NETFLIX ORIGINAL
Available 1/7/17
Alpha and Omega 7 (2016)
Miss Sharon Jones! (2015)
Under the Shadow (2016)
Available 1/9/17
Best and Most Beautiful Things (2016)
Ratchet and Clank (2016)
Available 1/10/17
As I Open My Eyes (2015)
Best Friends Whenever: Season 2 (2016)
Happily Married (2015)
Jim Gaffigan: Cinco– NETFLIX ORIGINAL
We're Lalaloopsy: Season 1– NETFLIX ORIGINAL
Available 1/11/17
Disney's Alice Through the Looking Glass (2016)
Available 1/13/17
A Series of Unfortunate Events: Season 1– NETFLIX ORIGINAL
Aquarius (2015)
Casablancas: The Man Who Loved Women
Clinical– NETFLIX ORIGINAL
Historia de un clan: Season 1– NETFLIX ORIGINAL
It Follows (2014)
The Investigator: A British Crime Story: Season 1– NETFLIX ORIGINAL
Available 1/14/17
Camp X-Ray (2014)
Cardboard Boxer (2016)
Estar O No Estar
Available 1/15/17
A Beautiful Now (2015)
Hostage to the Devil (2016)
Señora Acero: Season 3 (2016)
Twisted Trunk, Big Fat Body (2015)
Wartime Portraits: Season 1 (2014)
Available 1/16/17
Flash of Genius (2008)
Halloweed (2016)
Rezort (2016)
Available 1/17/17
Fatima (2015)
Neal Brennan: 3 Mics– NETFLIX ORIGINAL
Roger Corman's Death Race 2050 (2016)
Available 1/19/17
Good Kids (2016)
Available 1/20/17
Frontier: Season 1– NETFLIX ORIGINAL
Papa (2015)
Take the 10– NETFLIX ORIGINAL
Voltron: Legendary Defender: Season 2– NETFLIX ORIGINAL
Available 1/21/17
Bates Motel: Season 4 (2016)
Grami's Circus Show: Season 2 (2016)
Available 1/24/17
Cristela Alonzo: Lower Classy– NETFLIX ORIGINAL
Gad Gone Wild– NETFLIX ORIGINAL
Hieronymus Bosch: Touched by the Devil (20160
Kill Command (2016)
Terrace House: Aloha State: Season 1: Part 1– NETFLIX ORIGINAL
Available 1/25/17
Era el cielo
Available 1/27/17
Home: Adventures with Tip & Oh: Season 2– NETFLIX ORIGINAL
iBOY– NETFLIX ORIGINAL
Kazoops!: Season 2– NETFLIX ORIGINAL
Shadows of Truth (2016)
Sharknado: The 4th Awakens (2016)
Available 1/28/17
Ripper Street: Season 4
Available 1/30/17
Antibirth (2016)
Swing State (2016)
Available 1/31/17
Bill Burr Stand Up Special– NETFLIX ORIGINAL
And here are the titles leaving Netflix in January
Leaving 1/1/17
30 for 30: Winning Time: Reggie Miller vs. The New York Knicks
30 for 30: No Crossover: The Trial of Allen Iverson
30 for 30: The Day the Series Stopped
30 for 30: Jordan Rides the Bus
30 for 30: Without Bias
30 for 30: Once Brothers
30 for 30: Bernie and Ernie
30 for 30: Requiem for the Big East
30 for 30: The Price of Gold
Alvin and the Chipmunks Meet Frankenstein
Alvin and the Chipmunks Meet the Wolfman
Angry Birds Toons: Season 1
Bewitched
Blade 2
Bring It On
Bring It On: All or Nothing
Breakfast at Tiffany's
Coming to America
Columbo: Seasons 1 – Season 7
Crash
Cupcake Wars Collection: Collection 2
Chopped Collection: Collection 2
Dazed and Confused
Final Destination 3
Flip or Flop: Season 1
Fixer Upper: Season 1 – Season 2
Ghost Town
Hairspray
House Hunters Collection: Collection 3
House Hunters Collection: Collection 3
House Hunters International Collection: Collection 3
House Hunters Renovation Collection: Collection 1
Jake and the Never Land Pirates: Season 1 – Season 3
Law & Order: Special Victims Unit: The Thirteenth Year
Little Black Book
Little Man
Maid in Manhattan
Miracle on 34th Street
Murder, She Wrote: Season 1 – Season 12
Nanny McPhee
Property Brothers: Season 4
Property Brothers: Season 5
Saved by the Bell: Seasons 1 – Season 6
South Park: Bigger, Longer and Uncut
Stardust
Superstar
The Italian Job
The Painted Veil
Sixteen Candles
Saving Private Ryan
The Fast and the Furious: Tokyo Drift
The Fast and the Furious
The Uninvited
The Amityville Horror
The Wicker Man
Vanity Fair
You Live in What?: Season 3
Zoom: Academy for Superheroes
Leaving 1/6/17
The Girl Who Played with Fire
The Girl Who Kicked the Hornet's Nest
Leaving 1/29/17
Stephen King's A Good Marriage
Season 2 of Jordan Peele's 'Twilight Zone' will star Billy Porter, Tony Hale, and Morena Baccarin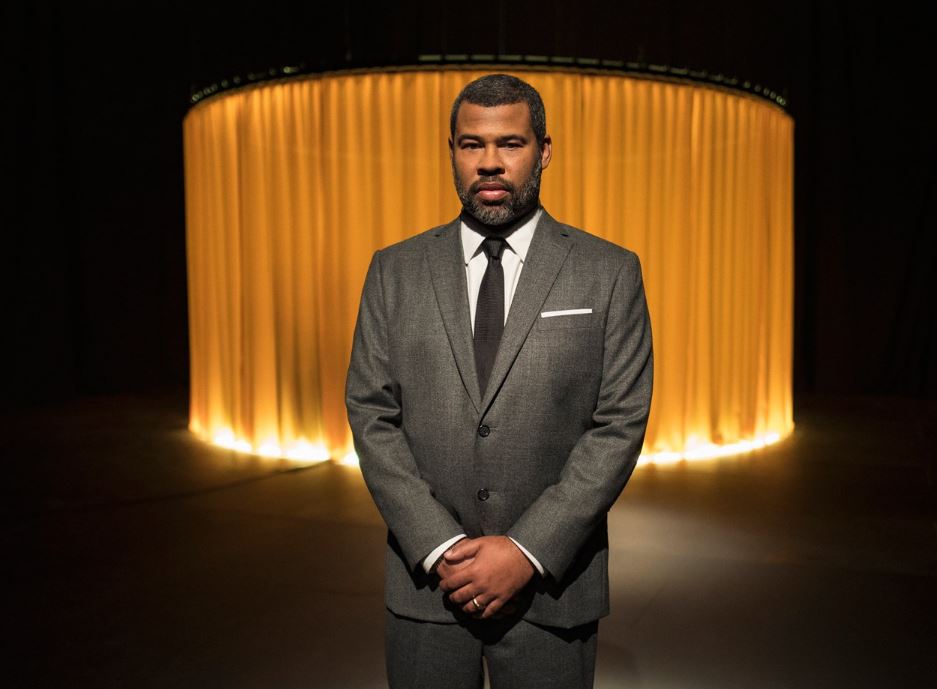 With season 2 of Jordan Peele's revival of The Twilight Zone officially on the way, CBS All Access has announced at least some of the stars that will be featured in the upcoming episodes, which will debut on the streaming service later this year.
Season 2 of The Twilight Zone will feature the likes of Pose star Billy Porter along with Tony Hale, Chris Meloni, Gillian Jacobs, Morena Baccarin, Jenna Elfman, Ethan Embry, Abbie Hern, Sophia Macy Tavi Gevinson, Joel McHale, Jimmi Simpson, and Daniel Sunjata.
Peele, who hosts and executive produces The Twilight Zone along with Simon Kinberg, also appears to have written an episode for the new season titled "Downtime," which will star Baccarin, Hale, and Colman Domingo.
Details about six of the upcoming Twilight Zone episodes can be found below.
Episode: "Downtime"
Starring Morena Baccarin, Colman Domingo and Tony Hale
Written by Jordan Peele
Episode: "The Who of You"
Starring Daniel Sunjata (Graceland), Ethan Embry (Grace and Frankie) and Billy Porter (Pose)
Written by Win Rosenfeld
Episode: "A Human Face"
Starring Jenna Elfman (Dharma & Greg), Chris Meloni (Law & Order: SVU) and Tavi Gevinson (Person to Person)
Written by Alex Rubens
Episode: "8"
Starring Joel McHale (Community)
Written by Glen Morgan
Episode: "Among the Untrodden"
Introducing Abbie Hern and Sophia Macy
Written by Heather Anne Campbell
Episode: "Meet in the Middle"
Starring Jimmi Simpson (Westworld) and Gillian Jacobs (Love)
Written by Emily C. Chang and Sara Amini
Bong Joon Ho and Adam McKay are bringing 'Parasite' to HBO in the form of a limited series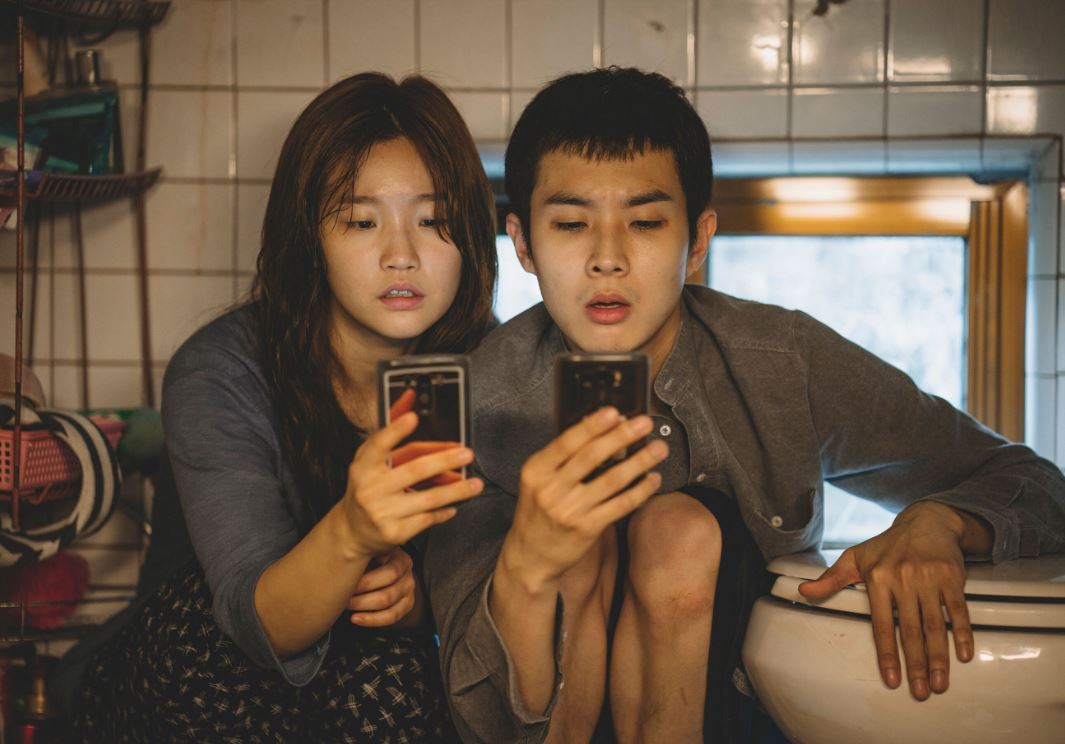 In a rather unfortunate but not particularly surprising development, THR is reporting that HBO has won an intense bidding war against Netflix to acquire the rights to adapt Bong Joon Ho's 2019 feature film Parasite into a limited series.
While details about the project are still relatively unknown, we do know that Joon Ho is attached to the series as an executive producer along with Adam McKay. Beyond that, though, it looks like specifics are being kept tightly under wraps for the time being.
Indeed, the fact that Joon Ho will be a part of the project in some capacity is promising, to say the least, but the fact Parasite can't stand alone on its own as the masterwork that it is and has to be remade for American audiences in a limited series format is pretty damn shameful.
Of course this kind of shit was inevitable the moment Parasite turned into the global, cultural phenomenon that it has become; there's certainly no doubt about that. But surely no one in their right in mind is clamoring for an English-language miniseries version of a movie that hasn't even been out in America for more than three months, right?
If that is the case, then this quote from Joon Ho at the Golden Globes is even more relevant now than it was before: "Once you overcome the one-inch tall barrier of subtitles, you will be introduced to so many more amazing films."
Netflix's 'Locke & Key' trailer reveals the long-awaited adaptation of the graphic novels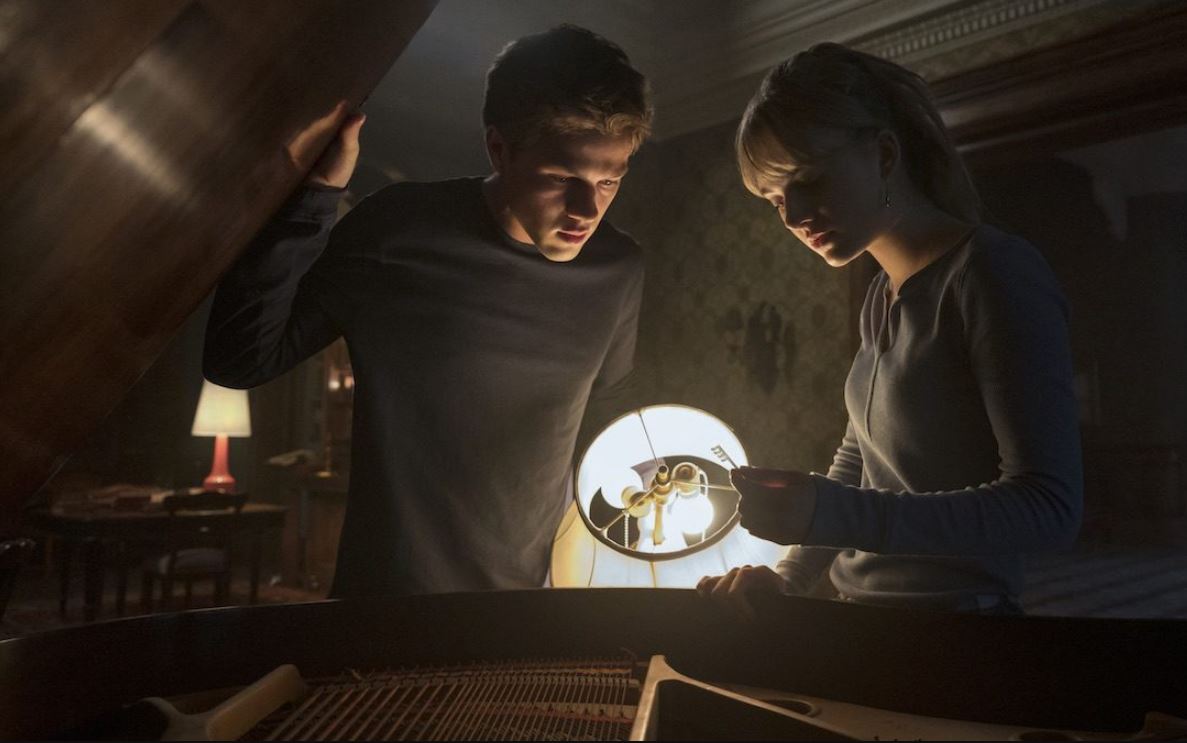 The streaming wars will only be getting more intense in 2020 and Netflix really appears to be stepping up their game heading into the first quarter of the new year as evidenced by all of the trailers they've released today, including this one for the first season of Locke & Key.
Based on the best-selling graphic novels by Joe Hill, Locke & Key follows three siblings who move to their ancestral home following the death (OK, murder) of their father and discover a set of magical keys that grant them with a wide array of powers and abilities.
Little do the siblings know, however, that a sinister, demonic entity occupies their home as well and is deadset on taking the keys for itself and will stop at nothing to obtain them.
Carlton Cuse, Aron Eli Coleite, and Meredith Averill developed the series, which stars Jackson Robert Scott, Connor Jessup, Emilia Jones, Sherri Saum, Griffin Gluck, and Darby Stanchfield.
As someone with little to no knowledge about the source material, I think this looks pretty great! The synopsis sounds intriguing enough and the whole visual aesthetic of the show is right in my wheelhouse; consider me sold.
Locke & Key hits Netflix on February 7.