Weekend box office: 'Smurfs: The Lost Village' flops with $14.1 million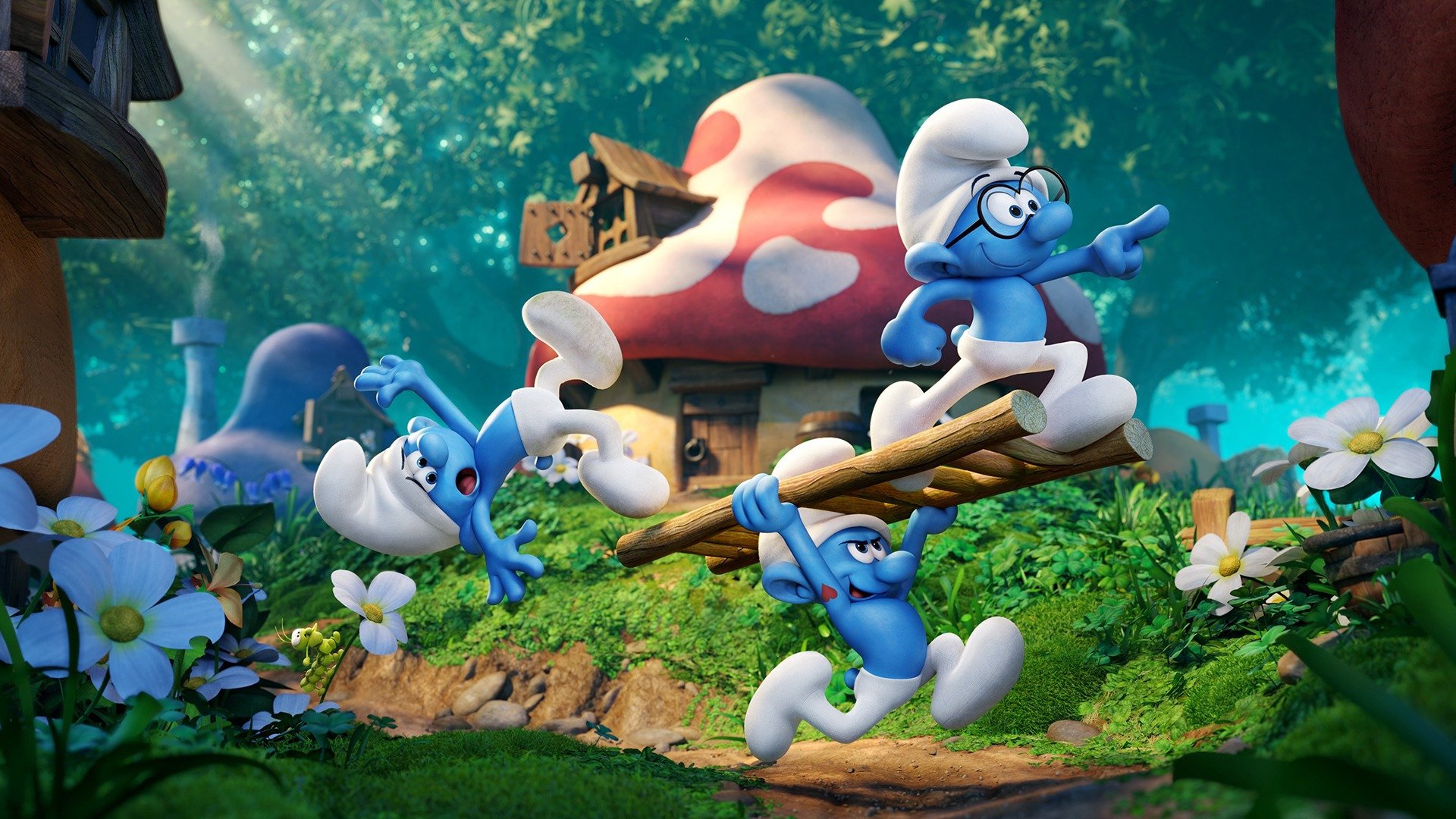 Surprisingly enough, it appears Smurfs: The Lost Village isn't having the best of opening weekends at the box office after debuting to a lackluster $14.1 million despite its impressive cast and $60 million budget, which, in all honesty, actually isn't much for an animated film whose predecessors carried a hefty price tag twice that size. Either way, it was a mistake for Sony Pictures to choose this particular release date for The Lost Village when we still have Twentieth Century Fox's The Boss Baby continuing its reign while Disney's live-action Beauty and the Beast is still going strong weeks after its initial release.
After crushing Paramount's Ghost in the Shell with its massive $49 million opening last weekend, The Boss Baby, the animated comedy in which Alec Baldwin voices a baby that also (seemingly) happens to be some sort of business executive, is No. 1 again this weekend after pulling in $26.3 million, enough to bring its domestic total to an impressive $89.4 million. However, with Universal's eighth installment in the Fast and Furious franchise, The Fate of the Furious, set to hit theaters next weekend, the success of the animated infant won't stick around for much longer.
On a separate note, Going in Style, the comedy which boasts quite an impressive ensemble that includes Morgan Freeman, Michael Caine, and Alan Arkin, took in $12.5 million on its relatively low production budget of only $24 million. Staggering along slowly behind it is, yes, you guessed it, Ghost in the Shell, with only $7.3 million to add to its $31.6 million domestic total. Keep in mind, this is a film that features a big-name actress, top-of-the-line special effects, and a fairly large marketing campaign—it cost $110 million to produce. For Paramount, this is yet another big blow following several other box office flops including Martin Scorsese's Oscar-nominated Silence and last summer's Ben-Hur remake.
As I mentioned in last week's box office report, April is not an exciting month for movies, with the exception of next weekend's The Fate of the Furious. Thankfully, things will certainly pick-up in May with the arrival of the likes of Guardians of the Galaxy Vol. 2, Alien: Covenant, Pirates of the Caribbean: Dead Men Tell No Tales, and Baywatch. Until then, let's hold our heads up high and try to get through these next couple of weeks.
Chris Hemsworth and Tessa Thompson save the world in a new 'Men in Black: International' trailer
Sony Pictures has released a new trailer for Men in Black: International, the newest installment in the long-dormant franchise that originally starred Will Smith and Tommy Lee Jones, which now finds Chris Hemsworth and Tessa Thompson in the lead roles.
MIB: International follows Agent H (Hemsworth) and Agent M (Thompson) as they carry out their usual duties of protecting the Earth from the alien scum of the universe. However, things become increasingly more dangerous for the pair when they're assigned to their biggest mission yet: identifying a mole in the Men in Black organization.
In addition to Hemsworth and Thompson, the reboot also stars Liam Neeson, Rebecca Ferguson, Kumail Nanjiani, Rafe Spall, Laurent Bourgeois, Larry Bourgeois, and Emma Thompson, who reprises her role from Men in Black 3.
F. Gary Gray, who directed 2015's Straight Outta Compton and 2017's The Fate of the Furious, helmed MIB: International using a script written by Art Marcum and Matt Halloway, based on the Malibu Comic by Lowell Cunningham.
Men in Black franchise veterans Walter F. Parkes and Laurie MacDonald produced the film, with Steven Spielberg, E. Bennett Walsh, Riyoko Tanaka, David Beaubaire, Edward Cheng, Howard Chen, and Barry Sonnenfeld serving as executive producers.
Men in Black: International will hit theaters on June 14.
'Bond 25' reveals full cast and plot details, but no title, as production begins to get underway
In a special live streamed announcement on Thursday, the team behind Bond 25, including producers Michael G. Wilson and Barbara Broccoli and director Cary Joji Fukunaga, revealed a number of key details about the long-awaited next chapter in the classic British spy franchise, stopping just short of the film's title.
Fukunaga, who signed on to direct Bond 25 following the departure of Danny Boyle last year, confirmed the returning cast which, in addition to Daniel Craig in the titular role, also includes Ralph Fiennes, Naomie Harris, Rory Kinnear, Léa Seydoux, Ben Whishaw, Jeffrey Wright.
As for the newcomers, Ana de Armas is set to join the cast along with Dali Benssalah, David Dencik, Lashana Lynch, Billy Magnussen, and Rami Malek, who confirmed that he will be playing the film's main villain, adding that he promises to make sure "that Mr. Bond does not have an easy ride in this."
The film will find Bond having left active service and enjoying a tranquil life in Jamaica. However, his peace is short-lived when his old friend Felix Leiter from the CIA turns up asking for help. The mission to rescue a kidnapped scientist turns out to be far more treacherous than expected, leading Bond onto the trail of a mysterious villain armed with dangerous new technology.
Neal Purvis and Robert Wade wrote the screenplay for the movie along with Fukunaga, Scott Z. Burns, and Phoebe Waller-Bridge, with the latter two having taken the most recent pass at the script.
Production on Bond 25, which will commence on Sunday, April 28, will be based at Pinewood Studios in the UK and on location in London, Italy, Norway, and Jamaica, where today's announcement took place at GoldenEye, the former home of Bond creator Ian Fleming.
"We're thrilled to return to Jamaica with Bond 25, Daniel Craig's fifth installment in the 007 series, where Ian Fleming created the iconic James Bond character and Dr. No and Live And Let Die were filmed," Wilson and Broccoli said.
Bond 25 is set to be released in the U.K. on April 3, 2020 and April 8, 2020 in the U.S.
Lili Taylor and Stefania LaVie Owen to star in the coming-of-age indie drama 'Paper Spiders'
Lili Taylor and Stefania LaVie Owen have been cast as the leads in Inon Shampanier's indie drama Paper Spiders, a bittersweet story about coming-of-age in the shadow of mental illness. The film is expected to begin production in Syracuse, New York later this month.
Written by Inon and Natalie Shampanier, Paper Spiders follows Melanie (Owen), a high school senior struggling to help her mother Dawn (Taylor), whose paranoid delusions spiral out of control.
"I am thrilled to work with these incredibly talented actresses," Inon Shampanier said in a statement. "Lili Taylor and Stefania Owen bring great tenderness and depth to this mother-daughter story."
Anne Clements is producing Paper Spiders for Idiot Savant Pictures along with Ash Christian for Cranium Entertainment.
Taylor, repped by APA and Untitled Entertainment, was seen most recently in last year's The Nun, where she reprised her role from the 2013 blockbuster horror hit The Conjuring. She can be seen next in the upcoming indie The Evening Hour.
Owen is repped by McKeon/Myones Entertainment and Paradigm Talent Agency and can currently be seen onscreen starring opposite Matthew McConaughey in Harmony Korine's stoner comedy The Beach Bum. She'll appear next in Netflix's thriller The Messiah.
Inon and Natalie Shampanier, whose previous credits include 2015's Beautiful & Twisted and 2012's The Millionaire Tour, are repped by Chris Sablan of Avenue 220 and attorney Jacob Shapira.