'When They See Us' trailer reveals Ava DuVernay's limited series about the Central Park Five
Netflix has released the full-length trailer for Ava DuVernay's When They See Us, a four-part limited series which chronicles the notorious case of five teenagers of color, labeled the Central Park Five, who were convicted of a rape that they did not commit.
Created, directed, and co-written by DuVernay, When They See Us begins in the spring of 1989 and follows the five teens from Harlem—Antron McCray, Kevin Richardson, Yusef Salaam, Raymond Santana, and Korey Wise—into adulthood, highlighting their exoneration in 2002 and the settlement reached with the city of New York in 2014.
"On this exact day 30 years ago, a woman was raped in Central Park," DuVernay wrote in a tweet Friday morning. "Five black + brown boys were framed for her rape. The story you know is the lie that police, prosecutors and Donald Trump told you. When They See Us is the story of the boys from their eyes and their hearts."
Despite their exoneration by DNA evidence, and a confession from a man separate from the Central Park Five who took credit for the crime, Trump has continued to push a baseless theory that the five men are guilty over the years, most recently during the 2016 presidential election cycle.
The series stars Michael K. Williams, Vera Farmiga, John Leguizamo, Felicity Huffman, Niecy Nash, Blair Underwood, Christopher Jackson, Joshua Jackson, Omar J. Dorsey, Adepero Oduye, Famke Janssen, Aurora Perrineau, William Sadler, Jharrel Jerome, Jovan Adepo, Aunjanue Ellis, Kylie Bunbury, Marsha Stephanie Blake, Storm Reid, Dascha Polanco, Chris Chalk, Freddy Miyares, Justin Cunningham, Ethan Herisse, Caleel Harris, Marquis Rodriguez and Asante Blackk.
Jeff Skoll and Jonathan King from Participant Media, Oprah Winfrey from Harpo Films, and Jane Rosenthal, Berry Welsh and Robert De Niro from Tribeca Productions executive produced alongside DuVernay through her Forward Movement banner. Attica Locke, Robin Swicord, and Michael Starrbury also served as writers on the series.
When They See Us will debut in full on Netflix on May 31.
'No Time to Die' trailer reveals a very exciting first look at Daniel Craig's final James Bond movie
Our first look at Daniel Craig's final outing as 007 finally arrived this morning as MGM dropped the eagerly awaited trailer for Cary Joji Fukunaga's No Time to Die and it certainly looks like Craig is poised to go out with quite a bang.
No Time to Die — the 25th installment in the James Bond series — finds the titular spy having to leave his retirement in Jamaica behind to help his old CIA buddy Felix Leiter (Jeffrey Wright) rescue a kidnapped scientist.
Unfortunately for Bond, this mission isn't just any ordinary old spy gig and he'll have to be forced down a dangerous plot that leads him onto the trail of a mysterious villain named Safin (Rami Malek), who's armed with dangerous new technology.
The film's stellar ensemble cast also includes the likes of Léa Seydoux, Lashana Lynch, Ben Whishaw, Naomie Harris, Christoph Waltz, Ralph Fiennes, Rory Kinnear, Ana de Armas, Dali Benssalah, David Dencik, and Billy Magnussen.
No Time to Die hits theaters April 10, 2020.
Larry David faces off against a jammed toaster in this new 'Curb Your Enthusiasm' season 10 teaser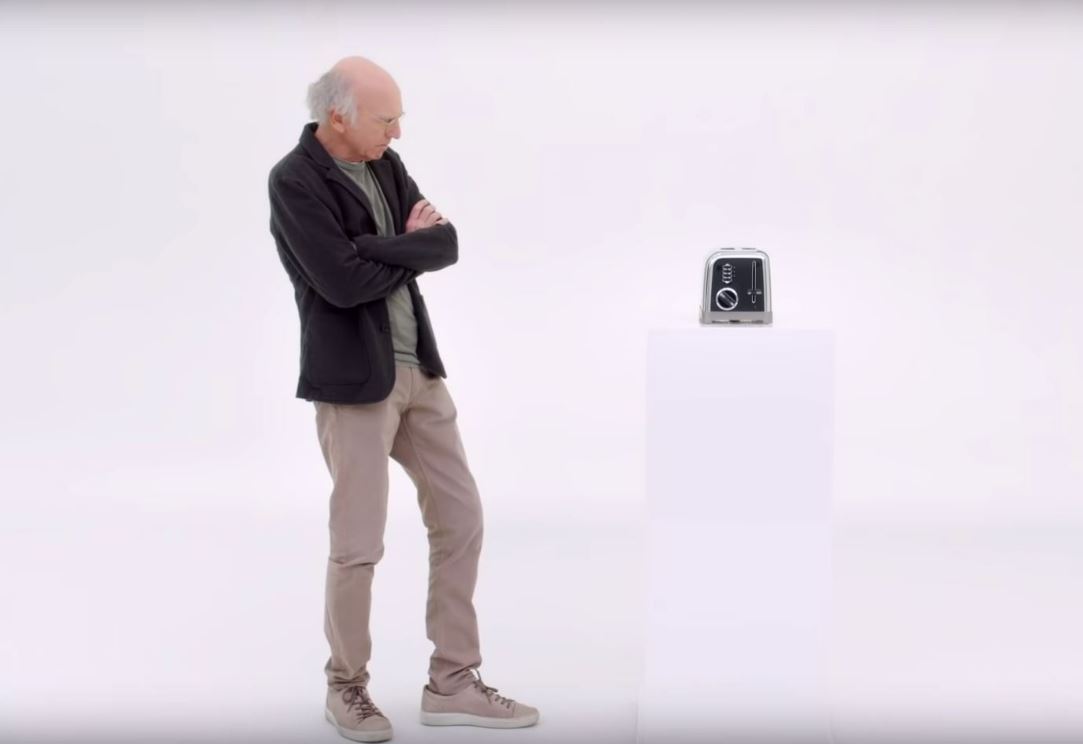 "We can't wait either," says the new teaser for the highly anticipated tenth season of Curb Your Enthusiasm, which will finally return to HBO this January more than two years after season 9 wrapped at the end of 2017.
In the minute-long teaser, we see Curb star and series creator Larry David staring down a two-slice toaster. At first, he just looks a little curious and probably just wants to check on the progress of his toast, you know?
But as he waits and waits and waits and time passes, Larry grows increasingly more impatient as his toast seemingly does not want to release the two presumably very delicious slices of bread trapped within its compartments.
He then proceeds to fiddle with the slider rather aggressively and slams the toaster on the table before proceeding to walk off the set in a fit of rage. It's only then that the toaster decides to — you guessed it — release the bread.
As exciting as it is, the arrival of a new season of Curb will also be somewhat bittersweet, as it will be one of the first to not feature Bob Einstein, who played Larry's unforgettable gravelly-voiced friend Marty Funkhouser. Einstein, who was also known for his Super Dave Osborne character on various TV shows, died shortly after being diagnosed with cancer earlier this year.
Season 10 of Curb Your Enthusiasm premieres January 19 on HBO.
'The Call of the Wild' trailer finds Harrison Ford, his dog embarking on an epic adventure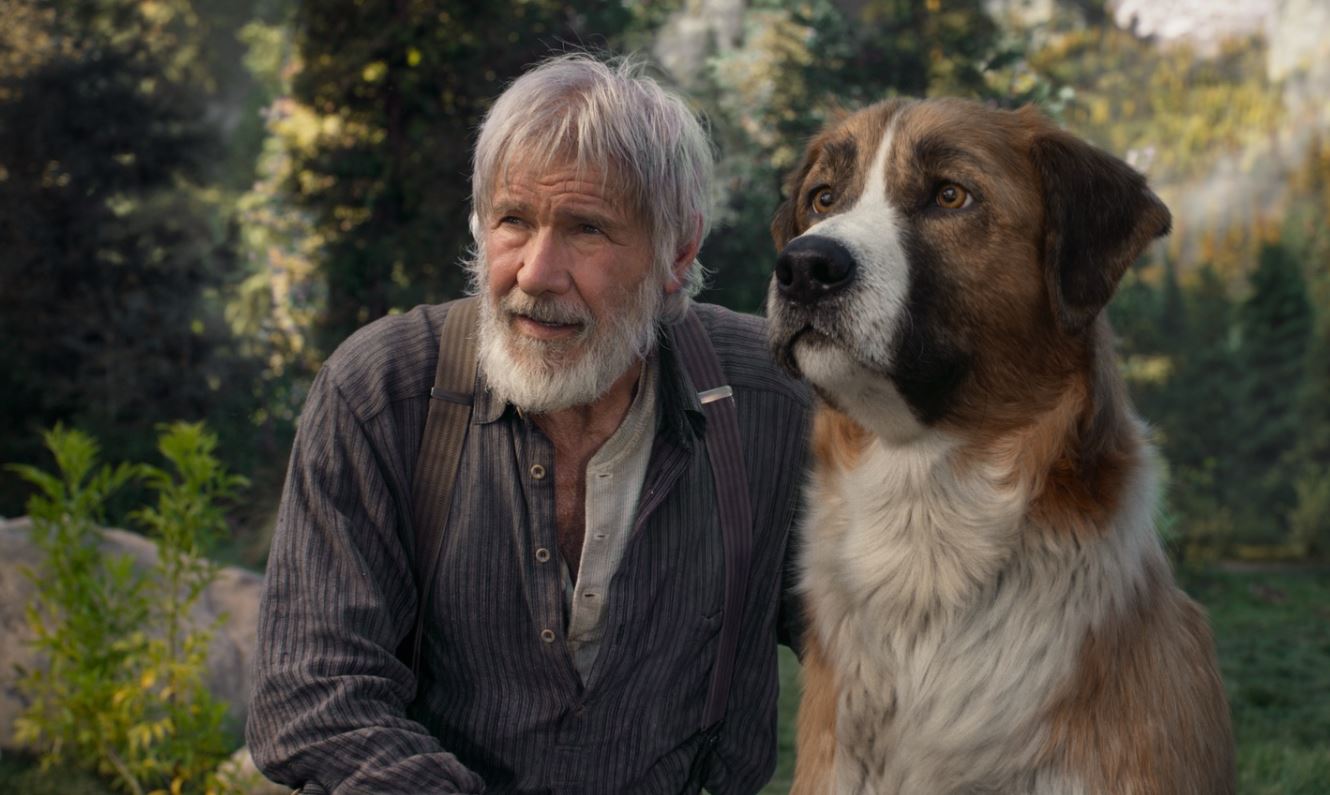 20th Century Fox has released the trailer for The Call of the Wild, the first live-action effort from Lilo & Stitch and How to Train Your Dragon director Chris Sanders starring Harrison Ford.
Based on the novel by Jack London, The Call of the Wild chronicles the story of Buck, a dog whose life is turned upside down when he's uprooted from his California home and taken to the exotic wilds of the Alaskan Yukon where he meets John Thornton (Ford), a seasoned gold prospector, during the Klondike Gold Rush in the 1890s.
In addition to Ford, the film's cast ensemble cast also includes the likes of Dan Stevens, Karen Gillan, Omar Sy, Bradley Whitford, Colin Woodell, Scott MacDonald, and Cara Gee.
Michael Green scripted the film, which is produced by Erwin Stoff, with Diana Pokorny serving as executive producer and Ryan Stafford co-producing.
The Call of the Wild hits theaters February 1.