Will Poulter will play one of the lead roles in Amazon's really expensive 'Lord of the Rings' series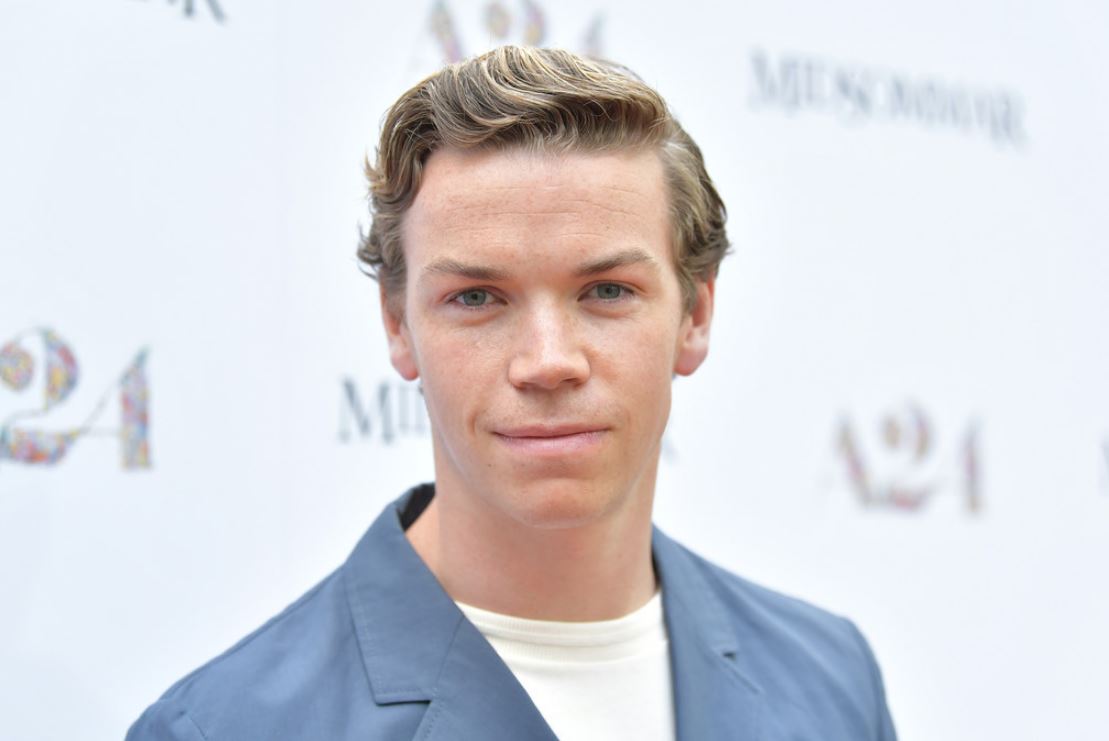 In what is continuing to be a pretty damn good year for Will Poulter, Variety is reporting that the young Black Mirror and Midsommar star has been cast in one of the lead roles in Amazon's billion-dollar budget Lord of the Rings series.
"The exact nature of Poulter's character is being kept under wraps," Variety notes, which seems to be the case for a lot of other details regarding the series. I mean, we don't even have a an official logline or plot synopsis or anything yet!
At this point, all we really know is that the show "will explore new storylines preceding J.R.R. Tolkien's The Fellowship of the Ring" and, if I had to guess, will likely chronicle the creation of the Rings of Power by Sauron and the Elves of Eregion or something along those lines.
The series is shaping up to be the most expensive in television history with its $1 billion budget, $250 million of which was spent on securing the rights from the Tolkien Estate and Trust — that's a lot of fucking money to spend on a TV show.
However, given the fact that Amazon paid no federal taxes on more than $11 billion in profits in 2018, I'm sure they won't be breaking the bank anytime soon. So, uh, hooray for capitalism, I guess?
David Fincher, Robert Towne begin development on 'Chinatown' prequel series at Netflix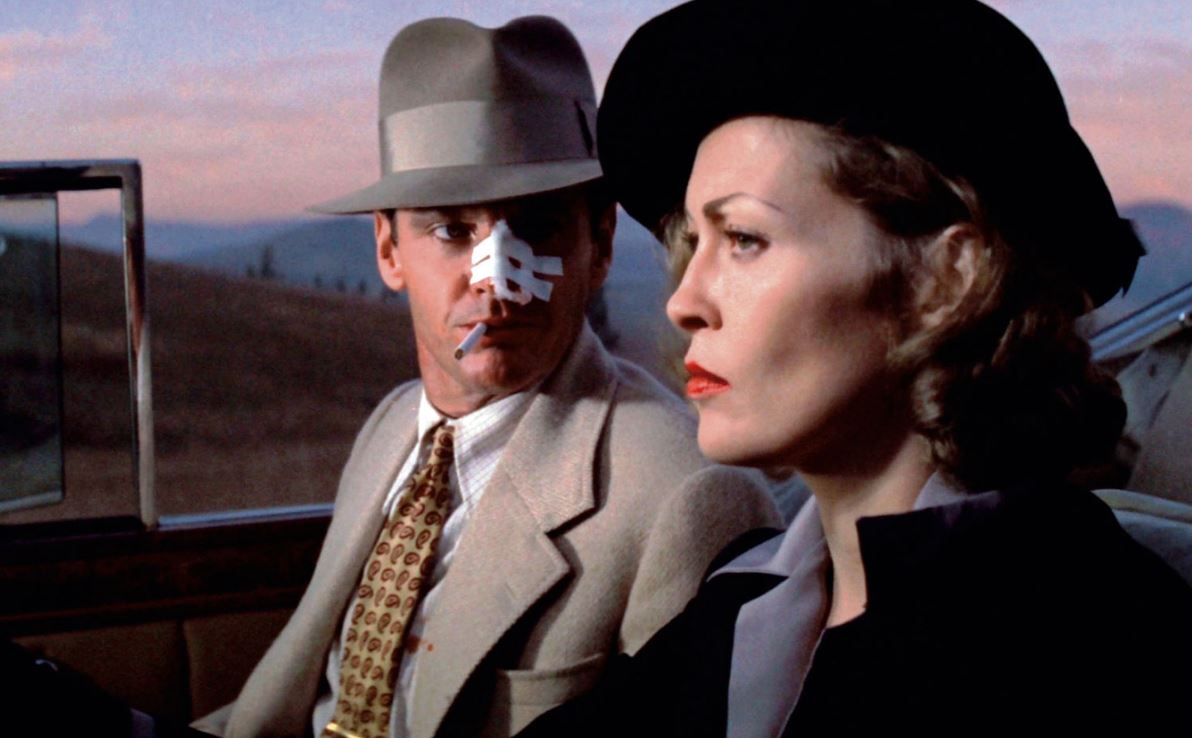 A prequel series to Roman Polanski's 1974 neo-noir classic Chinatown from David Fincher and Robert Towne is in early development at Netflix, Silver Screen Beat has learned.
Per Deadline, Fincher and Towne — the latter of the two having won an Oscar for his screenplay for the film starring Jack Nicholson and Faye Dunaway — have closed deals to begin working on a pilot script for the series.
The duo will also executive produce the project, which centers around "a young Jake Gittes (played by Nicholson in Polanski's film) as he plies his business in a town where the wealthy and corruption involves areas like land, oil, and gangs."
Fincher has reportedly expressed interest in directing an episode of the yet-to-be-titled series, though his current deal with the streamer only includes the pilot script and his handling of directorial duties would have to be negotiated into the agreement.
Netflix has developed quite a relationship with Fincher over the past several years, having collaborated with the director on series such as Love, Death & Robots, House of Cards, and Mindhunter.
Fincher's latest collaboration with Netflix — a feature film about the life of Hollywood screenwriter Herman J. Mankiewicz titled Mank — stars Gary Oldman, Amanda Seyfried, and Lily Collins, and is expected to begin shooting in Los Angeles later this month.
'Avenue 5' teaser trailer reveals Armando Iannucci's bonkers new sci-fi comedy series for HBO
HBO has released the first teaser trailer for Veep creator Armando Iannucci's new comedy series Avenue 5, which is set 40 years in the future when traveling the solar system is no longer just a sci-fi fantasy, but a massive, multi-billion dollar industry.
Hugh Laurie stars here as Ryan Clark, the charming and perhaps overconfident captain of Avenue 5, a space cruise ship that features luxury amenities such as gourmet buffets, a spa, an observation deck, and yoga classes.
The ship's eight-week orbit around Saturday seems to be going as planned until the ship unexpectedly begins to encounter an assortment of technical difficulties, and it's up to Ryan and his rather disorderly crew to calm the disgruntled passengers.
The show's cast also includes Josh Gad as billionaire Herman Judd, the creator of Avenue 5; Zach Woods as Matt Spencer, the head of customer relations; Rebecca Front as Karen Kelly, a strong-willed passenger; Suzy Nakamura as Iris Kimura, Judd's right-hand woman; Lenora Crichlow as Billie McEvoy, the ship's engineer; Nikki Amuka-Bird as Rav Mulcair, head of Judd Mission Control; and Ethan Phillips as Spike Martin, a space enthusiast and former astronaut.
Avenue 5, which is written, created, and executive produced by Iannucci, debuts on HBO in January.
Clive Owen to take on the role of President Bill Clinton in season three of FX's 'American Crime Story'
Impeachment: American Crime Story — the upcoming third installment in the Emmy-winning FX series that will focus on the Clinton-Lewinsky scandal — has found its President Bill Clinton in Children of Men star Clive Owen, according to Deadline.
Owen joins an all-star cast that also includes the likes of Beanie Feldstein as White House intern Monica Lewinsky, Sarah Paulson as Lewinsky's colleague and confidante Linda Tripp, and Annaleigh Ashford as former Arkansas state employee Paula Jones.
Production on the series, which is written by Sarah Burgress and based on Jeffrey Toobin's book A Vast Conspiracy: The Real Story of the Sex Scandal That Nearly Brought Down a President, is expected to get underway early next year in anticipation of a September 27, 2020 premiere date on FX.
Lewinsky, Feldstein, Henrietta Conrad, and Jemima Khan are producers, with Burgress, Ryan Murphy, Nina Jacobson, Brad Simpson, Brad Falchuk, Larry Karaszewski, Scott Alexander, Alexis Martin Woodall, and Paulson serving as executive producers.