Al Pacino nearing a deal to land his first ever regular television role on Amazon's 'The Hunt'
Acting legend Al Pacino is nearing a deal with Amazon to join the studio's upcoming drama series The Hunt, which will mark the Oscar-winning actor's first regular television role in his decades-long career, Silver Screen Beat has confirmed.
The Hunt follows a diverse band of Nazi Hunters living in 1977 New York City who discover that hundreds of former high-ranking Nazi officials living among them are conspiring to create a Fourth Reich in the United States. The eclectic team of Hunters decide to set out on a bloody quest to bring the Nazis to justice and thwart their genocidal plans.
Should the deal close, Pacino will join the previously announced Logan Lerman, who will be playing Jonah Heidelbaum, a Jewish man who sets out on a mission to seek revenge for the murder of his grandmother.
The series was created by writer and executive producer David Weil and received a 10-episode straight-to-series order from Amazon last May. Jordan Peele's Monkeypaw Productions and Sonar Entertainment are producing.
"When David Weil first shared The Hunt with me, I immediately knew that we had to be involved," Peele said in a statement last year. "It's cathartic. It's noir. It's frighteningly relevant. It's exactly what I want to see on television. I am thrilled to be working with Amazon in bringing this incredible vision to the world."
The Hunt is expected to premiere in over 200 countries and territories on Prime Video later this year.
HBO confirms runtimes and air dates for the eighth and final season of 'Game of Thrones'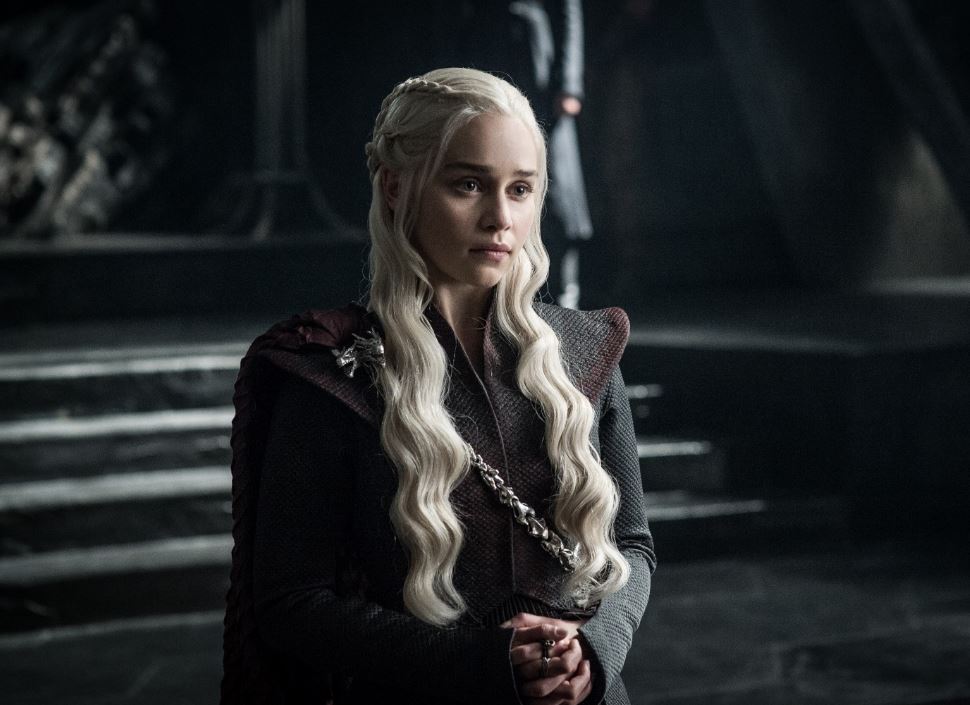 With the upcoming eighth and final season of Game of Thrones just around the corner, HBO has finally confirmed the air dates and estimated running times for all six episodes, and the numbers might actually be a little different than what you were originally expecting to see.
While there were once rumors of massive, feature-length episodes said to be in the works, that really isn't the case here as the first two episodes in the season will run just under an hour long at 54 and 58 minutes, respectively.
However, things do begin to pick up a bit with the final four episodes, which average about 72 minutes each and should allow for more than enough time for the show to be able to wrap everything up nicely.
Would a bunch of super-sized, two-hour-long episodes have been cool? Sure, I guess. But would they really have been necessary? Not really. Like I said before, 72-minute episodes are long enough and anything longer probably would have made the show feel too drawn out and overstuffed.
You can check out the air dates and official runtimes for season 8 of Game of Thrones below.
Season 8, episode 1
Debut date: SUNDAY, APRIL 14 at 9:00 p.m. (ET/PT)
Estimated running time: 0:54
Season 8, episode 2
Debut date: SUNDAY, APRIL 21 at 9:00 p.m. (ET/PT)
Estimated running time: 0:58
Season 8, episode 3
Debut date: SUNDAY, APRIL 28 at 9:00 p.m. (ET/PT)
Estimated running time: 1:22
Season 8, episode 4
Debut date: SUNDAY, MAY 5 at 9:00 p.m. (ET/PT)
Estimated running time: 1:18
Season 8, episode 5
Debut date: SUNDAY, MAY 12 at 9:00 p.m. (ET/PT)
Estimated running time: 1:20
Season 8, episode 6
Debut date: SUNDAY, MAY 19 at 9:00 p.m. (ET/PT)
Estimated running time: 1:20
Taika Waititi is adapting Terry Gilliam's 'Time Bandits' movie as a TV series for Apple
Just in case you needed another reason to add Apple's forthcoming streaming service to the list of forthcoming streaming services you need to subscribe to, THR is reporting that Thor: Ragnarok director Taika Waititi has just signed on for a pretty interesting project that's set-up over there.
Waititi will reportedly be co-writing and directing the pilot for Apple's Time Bandits series, an adaptation of Terry Gilliam's beloved 1981 British fantasy flick about a boy who befriends six time-traveling dwarves that lead him on a journey across history.
Time Bandits is just one of many series currently in the works at Apple, who is planning to reveal specific details about its streaming service at a press event with Apple CEO Tim Apple on March 25, so mark your calendars accordingly, folks.
As for Waititi, well, he's a pretty busy dude. He's got his What We Do in the Shadows series coming up on FX later this month, Jojo Rabbit hitting theaters this fall just in time for awards season, and he's helming an episode of Disney's new Star Wars series The Mandalorian.
That being said, I don't know how the hell he managed to find room on his schedule for Time Bandits, but I'm glad he did. That's all we have for right now regarding this particular story, but we'll keep you posted on any further developments that come across our desk.
The first trailer for 'The Twilight Zone' reveals Jordan Peele's reboot of the iconic series
With the April 1 premiere date of Jordan Peele's highly anticipated reboot of The Twilight Zone just around the corner, CBS All Access has finally released the first full trailer for the upcoming series, which features one hell of an ensemble cast.
Thes show is hosted, narrated, and produced by Peele, and boasts an episodic cast list that includes the likes of Ike Barinholtz, John Cho, Lucinda Dryzek, Taissa Farmiga, Greg Kinnear, Luke Kirby, Sanaa Lathan, Kumail Nanjiani, Adam Scott, Rhea Seehorn, Alison Tolman, Jacob Tremblay, Jefferson White, Jonathan Whitesell, Jessica Williams, DeWanda Wise, and Steven Yeun, among many others.
CBS Television Studios is producing the series in association with Peele's Monkeypaw Productions and Simon Kinberg's Genre Films. Peele and Kinberg are also serving as executive producers along with Win Rosenfeld, Audrey Chon, Glen Morgan, Carol Serling, Rick Berg, and Greg Yaitanes.
The original Twilight Zone series was created by Rod Serling and ran for five seasons until 1964, ending with a total of 156 episodes that starred actors like Dennis Hopper, Leonard Nimoy, Robert Redford, and William Shatner. The show was known for using socially conscious storytelling to explore the human condition and culture of the times.
"Rod Serling was an uncompromising visionary who not only shed light on social issues of his time but prophesied issues of ours," Peele said in a statement last year. "I'm honored to carry on his legacy to a new generation of audiences as the gatekeeper of The Twilight Zone."
The series will be available exclusively to CBS All Access subscribers.
You can check out the new trailer for The Twilight Zone below.