There's honestly not a whole lot to see here in this first teaser trailer for 'A Quiet Place 2'
Despite writer-director John Krasinski's very strange, unabashed love for the CIA, we can't help but be at least a little excited for whatever he has in store for us with A Quiet Place 2, which dropped its first teaser trailer this morning.
To be fair, this is more of an "announcement piece" — that's what Paramount referred to it as in their press release — than anything else, with the full-length trailer still set to come on New Year's Day.
Either way, our first look at A Quiet Place 2 is exciting and effective, to say the least, and it should be interesting to see how it handles the continuation of the Abbott family's (Emily Blunt, Noah Jupe, Millicent Simmonds) story following the death of — spoiler alert — Lee at the end of the first film.
We already know the sequel will introduce a couple of new characters in the form of Cillian Murphy and Djimon Hounsou and, by the sound of the plot synopsis, which ominously notes how "the creatures that hunt by sound are not the only threats that lurk beyond the sand path," it seems as though the Abbotts will have a lot more to worry about than just making a little bit of noise.
A Quiet Place 2 will hit theaters on March 20.
Phoenix: Warner Bros. invites you to an advance screening of Michael B. Jordan's 'Just Mercy'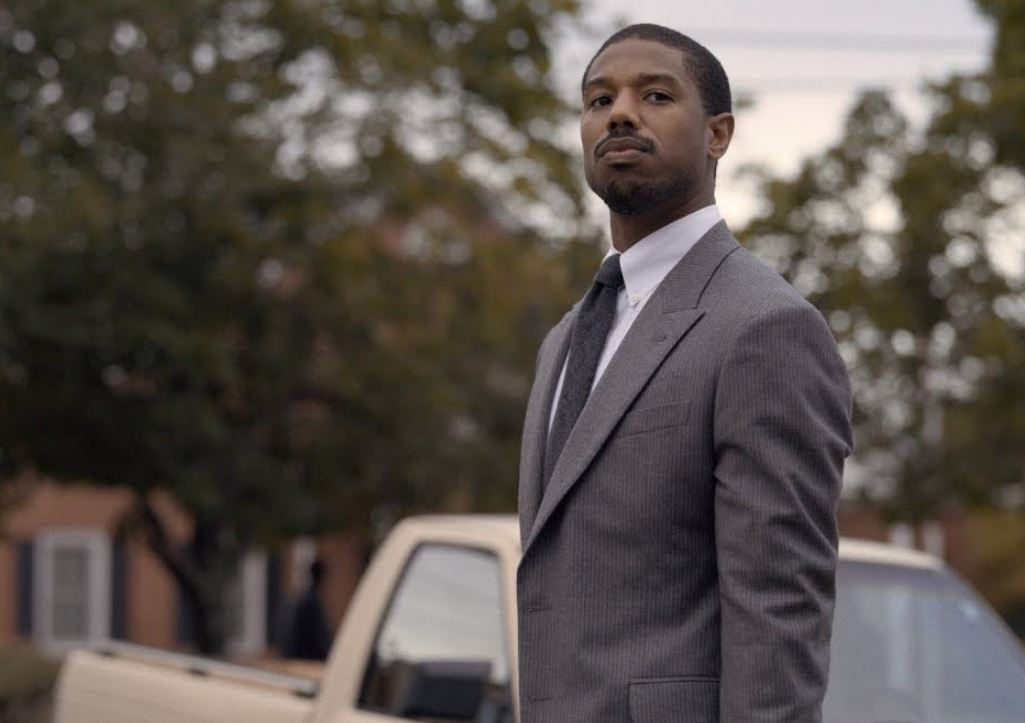 Warner Bros. will release Just Mercy, the new based on the true story of Walter McMillian, on January 17 and it's giving Silver Screen Beat readers in Phoenix a chance to attend an advance screening of the film before it officially opens in theaters.
Our readers in Phoenix can click on this link right now to claim their free passes — good for you and one guest — to attend an advance screening of Just Mercy happening at Harkins Scottsdale 101 on Monday, January 6 at 7:00 p.m.
Keep in mind that these free passes are distributed on a first-come, first-served basis, so be sure to claim yours as soon as possible before they run out. Below is the official trailer for Just Mercy as well as some additional details about the film.
Directed by: Destin Daniel Cretton
Cast: Michael B. Jordan, Jamie Foxx, Brie Larson, Rob Morgan, Tim Blake Nelson, Rafe Spall, and O'Shea Jackson Jr.
Opens: Friday, January 17
Rating: PG-13 for thematic content including some racial epithets
Synopsis: A powerful and thought-provoking true story, Just Mercy follows young lawyer Bryan Stevenson (Jordan) and his history-making battle for justice. After graduating from Harvard, Bryan had his pick of lucrative jobs. Instead, he heads to Alabama to defend those wrongly condemned or who were not afforded proper representation, with the support of local advocate Eva Ansley (Larson). One of his first, and most incendiary, cases is that of Walter McMillian (Foxx), who, in 1987, was sentenced to die for the notorious murder of an 18-year-old girl, despite a preponderance of evidence proving his innocence and the fact that the only testimony against him came from a criminal with a motive to lie. In the years that follow, Bryan becomes embroiled in a labyrinth of legal and political maneuverings and overt and unabashed racism as he fights for Walter, and others like him, with the odds-and the system-stacked against them.
The long-awaited first trailer for Christopher Nolan's new film 'Tenet' has finally arrived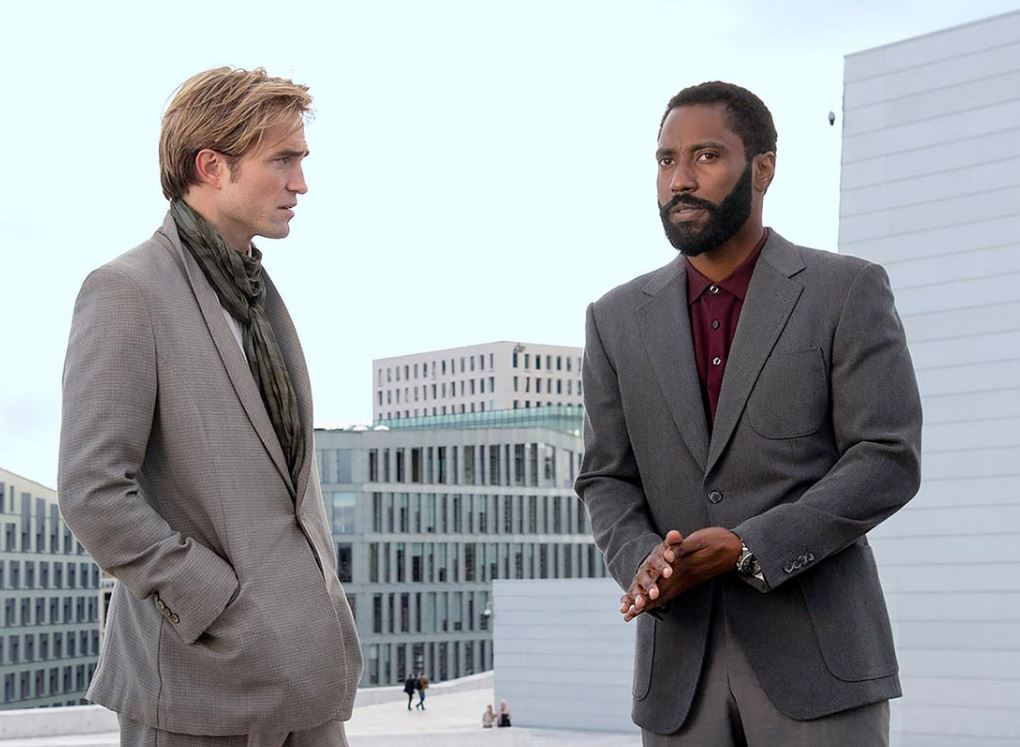 The first trailer for Christopher Nolan's Tenet had been rumored to be on the way for the past couple of weeks and now it's finally arrived ahead of the release of Star Wars: The Rise of Skywalker, which it'll be playing in front of in theaters this weekend.
While details about Tenet are still relatively scarce, the film stars John David Washington, Robert Pattinson, and Elizabeth Debicki and is described as "an action epic revolving around the world of international espionage."
Simply put, Tenet is Christopher Nolan's James Bond, but with the action turned up to 11 and some Inception-y elements thrown in for good measure. If that isn't enough to sell you on this thing, then I don't know what will.
Dimple Kapadia, Aaron Taylor-Johnson, Clémence Poésy, Kenneth Branagh, and — with this being a Nolan movie and all — Michael Caine, also star in Tenet, which is set to hit theaters on July 17.
Paul Thomas Anderson teams with 'Phantom Thread' distributor Focus Features for his next film
With development on Paul Thomas Anderson's highly anticipated next film officially underway, Focus Features announced today that they have acquired domestic distribution rights to the untitled project, which is set to begin production next year.
"There is simply no other filmmaker like Paul Thomas Anderson," Focus chairman Peter Kujawski said in a statement. "He is a true original who consistently mesmerizes fans with unparalleled vision and storytelling.  We are beyond thrilled to be teaming up once again with Paul, JoAnne, and Daniel."
The aforementioned Daniel that Anderson will be teaming up with again is not Phantom Thread star Daniel Day-Lewis, unfortunately, but rather Daniel Lupi, who will be producing this new film along with Anderson and JoAnne Sellar.
While specific plot details are still being kept tightly under wraps, THR reported last month that the film "centers on a high school student who is also a successful child actor and features a multitude of roles and could be ensemble in nature or have intersecting storylines."
In other words, it sounds like Anderson is cooking up something that will be very much along the lines of Boogie Nights, especially since the film will be set in Anderson's hometown of the San Fernando Valley, and that makes us very excited.