Bong Joon Ho and Adam McKay are bringing 'Parasite' to HBO in the form of a limited series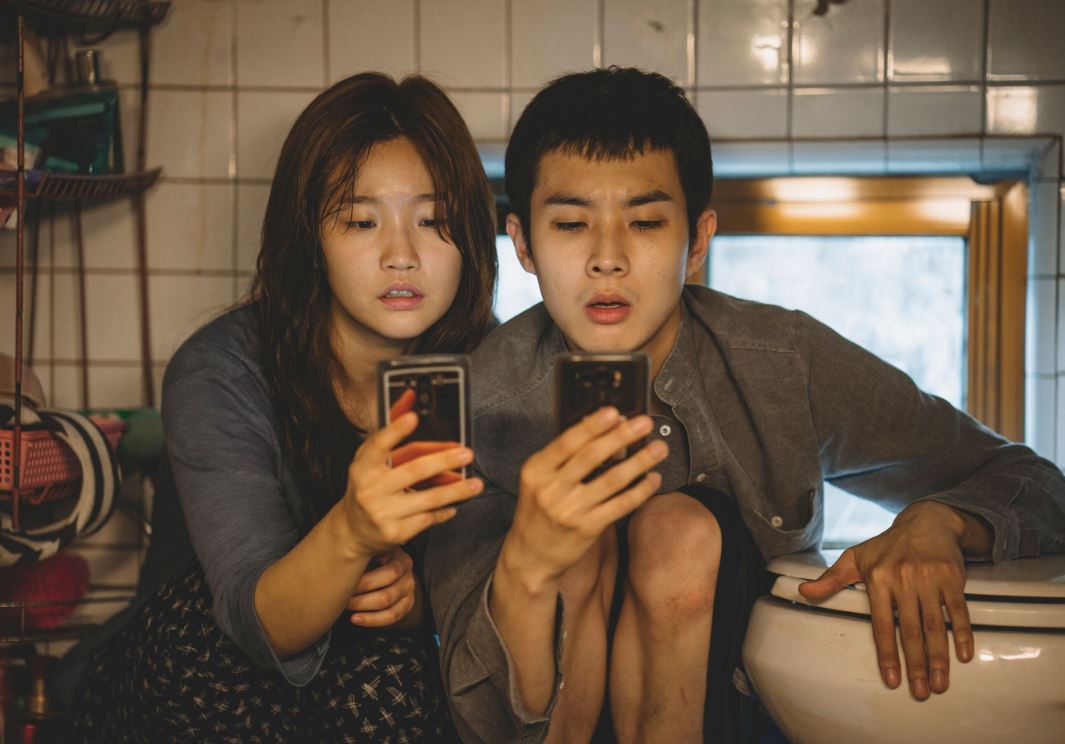 In a rather unfortunate but not particularly surprising development, THR is reporting that HBO has won an intense bidding war against Netflix to acquire the rights to adapt Bong Joon Ho's 2019 feature film Parasite into a limited series.
While details about the project are still relatively unknown, we do know that Joon Ho is attached to the series as an executive producer along with Adam McKay. Beyond that, though, it looks like specifics are being kept tightly under wraps for the time being.
Indeed, the fact that Joon Ho will be a part of the project in some capacity is promising, to say the least, but the fact Parasite can't stand alone on its own as the masterwork that it is and has to be remade for American audiences in a limited series format is pretty damn shameful.
Of course this kind of shit was inevitable the moment Parasite turned into the global, cultural phenomenon that it has become; there's certainly no doubt about that. But surely no one in their right in mind is clamoring for an English-language miniseries version of a movie that hasn't even been out in America for more than three months, right?
If that is the case, then this quote from Joon Ho at the Golden Globes is even more relevant now than it was before: "Once you overcome the one-inch tall barrier of subtitles, you will be introduced to so many more amazing films."
Quentin Tarantino says he has written and will direct five half-hour episodes of 'Bounty Law'
Once Upon a Time in Hollywood director Quentin Tarantino has confirmed that he's bringing full five episodes of Bounty Law — the fictional Western series starring Leonardo DiCaprio's Rick Dalton — to the small screen.
During a recent interview with Deadline, the Oscar-winning filmmaker said that he will be directing five half-hour episodes of the show that have already been written, though it might be a while before we actually get to see them.
"It will take me a year and a half," Tarantino said. "[Bounty Law] got an introduction from Once Upon a Tim in Hollywood, but I don't really consider it part of that movie even though it is. This is not about Rick Dalton playing Jake Cahill. It's about Jake Cahill."
As for his inspiration for Bounty Law, Tarantino added: "Where all this came from was, I ended up watching a bunch of Wanted, Dead or Alive, and The Rifleman, and Tales of Wells Fargo, these half-hour shows to get in the mindset of Bounty Law, the kind of show Rick was on. I'd liked them before, but I got really into them."
Whether or not DiCaprio will reprise his role as Rick Dalton for Bounty Law remains to be seen, but I can't imagine why he wouldn't. After all, Dalton is the star of the show and it really wouldn't be the same without his involvement.
'The Lovebirds' trailer finds Kumail Nanjiani and Issa Rae trying to solve a bizarre murder case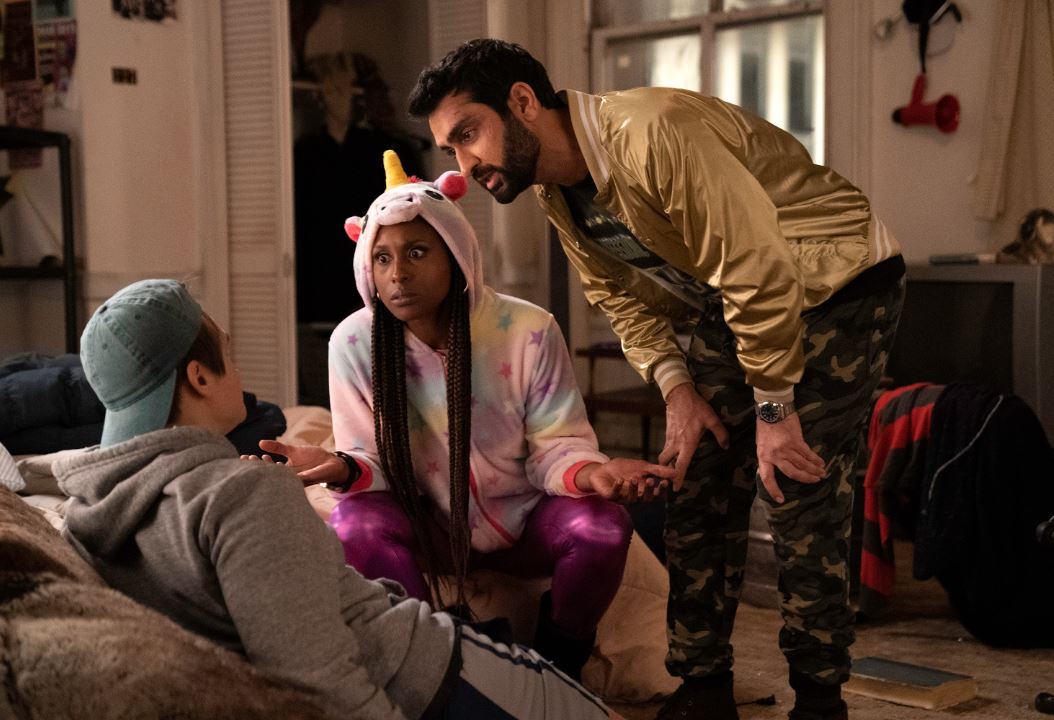 "Every happy couple has one moment that defines their relationship," is the tagline for The Lovebirds, the upcoming rom-com starring Kumail Nanjiani and Issa Rae which is set to have its world premiere at SXSW in March.
For Jibran (Nanjiani) and Leilani (Rae), that moment seems to be when they realize they've been caught up in a bizarre murder mystery and need to work to clear their names and solve the crime before the night is over.
The film, which was written by Aaron Abrams and Brendan Gall, reunites Nanjiani with The Big Sick director Michael Showalter and also stars Paul Sparks, Anna Camp, and Kyle Bornheimer.
If Steve Carell and Tina Fey in Date Night was your kind of thing, it appears The Lovebirds will be right up your alley as well. I mean, who can resist a little crime-infused romantic comedy?
The Lovebirds hits theaters April 3.
Wes Anderson's new film 'The French Dispatch' is nowhere close to being four-hours-long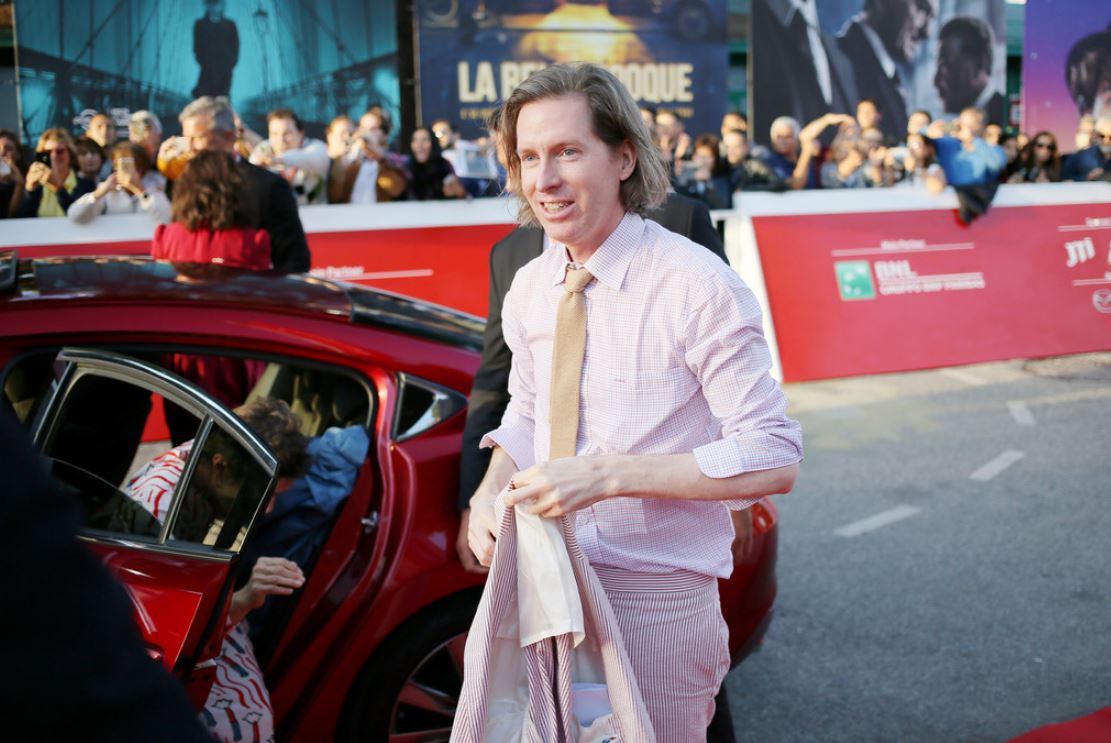 Contrary to what you may have heard from some of the brain geniuses of Film Twitter™ this morning, Wes Anderson's highly anticipated new film The French Dispatch will, unfortunately, not be four-hours-long.
That's the official confirmation from distributor Fox Searchlight, who issued a statement to The Film Stage saying that the film's runtime is actually a breezy one hour and 48 minutes.
As for all that hubbub about The French Dispatch being even longer than Martin Scorsese's gangster epic The Irishman, it appears to have been sparked by a suspicious update to the film's IMDb page.
Rob Trench was quick to point out that whoever made the update "literally just copied and pasted the versions of Lars von Trier's Nymphomaniac," which certainly appears to be the case here. Have a look for yourself:
The person who added The French Dispatch runtimes to IMDb literally just copied and pasted the versions of Lars von Trier's Nymphomaniac pic.twitter.com/9LZQ5wGcac

— rob trench (@robtrench) January 15, 2020
However, that didn't stop multiple different outlets from running with the story, including The Playlist, Paste, NME, as well as a few others who have since corrected their original stories following the official word from Fox Searchlight.
The lesson to be learned from all of this, folks, is that you should always take whatever you see on IMDb with a grain of salt — like Wikipedia, anyone can update and make changes to it — and " film journalists" should probably try doing their jobs and researching shit before reporting blatantly false information.